The rug hallway: how to choose the right model for your furnishing project?
Design — Home —
Jun 03.2023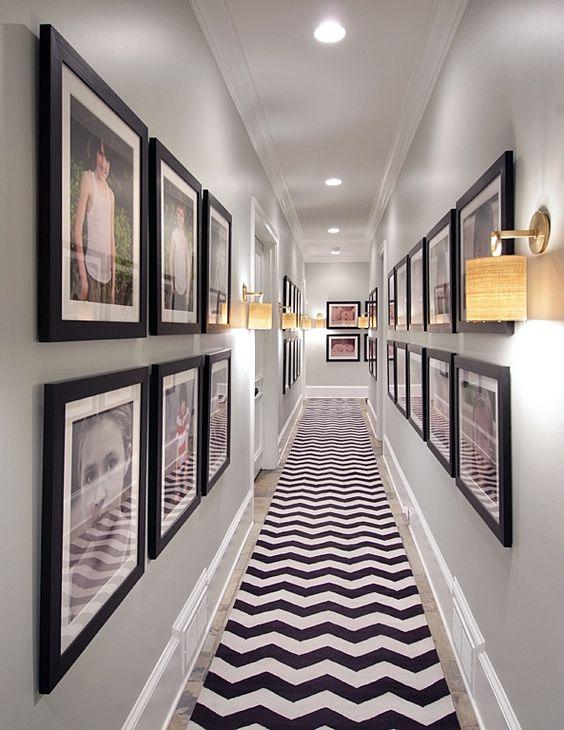 The rug hallway is a furnishing element that can add comfort and style to spaces. As they are often bare spaces and serve to connect several rooms in the home, corridors are difficult spaces to furnish. With the right carpet, it is possible to give them personality and liven up their appearance.
Having a clear idea of which type of carpet is best suited for your room and knowing which materials, size, shape and style are most suitable for these spaces in the home simplifies the selection process.
What are the best materials for a rug hallway?
When choosing a rug hallway (https://www.nodusrug.it/blog/come-scegliere-tappeto-di-lusso-per-corridoi-casa/) it is important to consider what material it is made of. There is a wide variety of fabrics available on the market, but some are more suitable than others for a carpet intended to be placed in a passageway such as a hallway.
One of the best materials for a rug hallway is wool. This material is the most widely used in the production of textiles due to the soft and warm feeling it gives. Moreover, it is a very durable material that can last a very long time if properly cared for.
Another option to consider is cotton. Compared to wool carpets, cotton models are even softer to the touch and easier to clean. However, they are not as durable as wool carpets and may not be the best choice for busy corridors.
Those looking for a natural-looking alternative can consider purchasing a sisal or jute rug hallway. Both of these yarns have excellent resilience and are suitable for both more isolated and busy corridors. Moreover, thanks to their sober appearance, softness and lightness, they are excellent solutions to complete the furnishing of a modern or contemporary style home.
In general, in order to be able to choose the ideal material for carpets in corridors, it must be kept in mind that this is a transit area that requires a material that is easy to clean and maintain.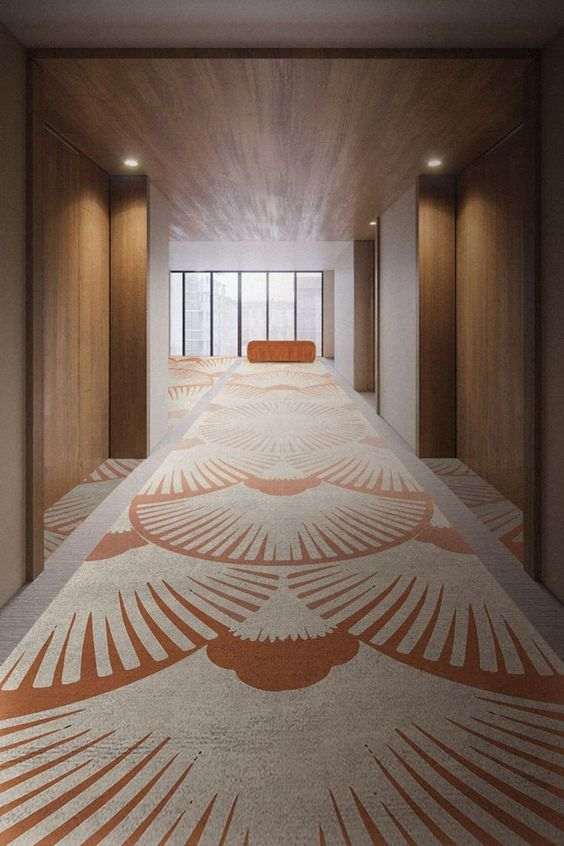 What are the ideal sizes and shapes for rug hallways?
Choosing the right size and shape of carpet is crucial to achieving a harmonious result that is consistent with the rest of the interior design.
The shape of the carpet can vary depending on your personal style and the size of the hallway. Several rugs can also be combined in series to play with shapes, colours or sizes, but also for reasons of practicality. If you have a very long carpet, you can use a made-to-measure model or you can consider placing several coordinated carpets in the room.
For a long, narrow corridor, the best solution is to choose a carpet that reflects its shape. Choosing a pattern that is a little narrower than the space to be furnished also gives the optical impression of a more spacious room.
When choosing a carpet for a hallway another factor to consider is safety. A carpet with a non-slip backing is ideal to avoid accidents, especially if there are children or elderly people in the house.
When determining the correct size of the carpet, one must also make sure that there is enough space for opening doors or for access to cupboards and wardrobes. The thickness of the carpet must also be taken into consideration. A very thick carpet or one with raised edges is comfortable and soft to walk on, but can increase the risk of tripping or losing balance.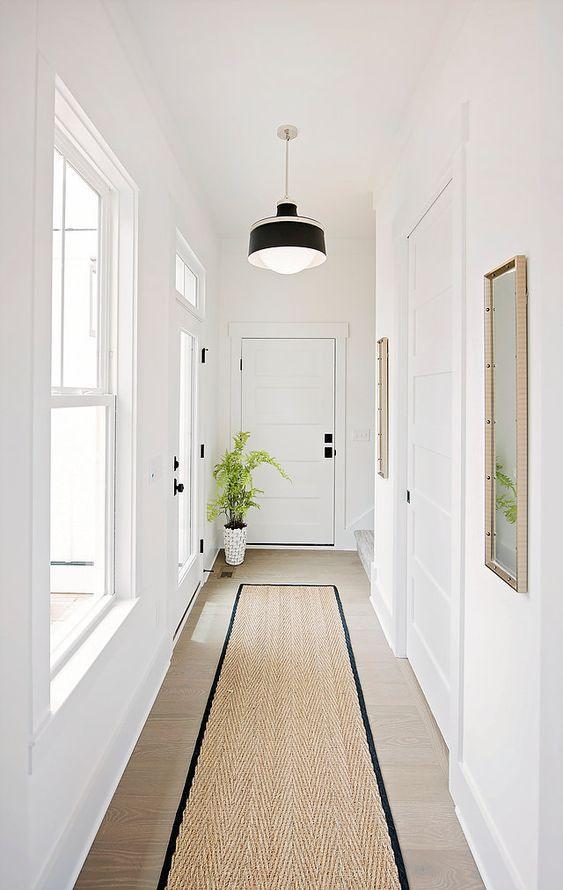 How to combine a rug hallway with the furnishing style of the house?
Identifying rug hallways that best complement the rest of the furnishings requires careful selection work.
Mix and match is one of the most interesting and innovative approaches to runners. By adopting this point of view, the corridor is transformed from a service space connecting two rooms into a focal point of the home, thanks to the original combination of different styles and designs. If in the rest of the house there are oriental carpets, for example, for the corridors one can dare with modern designs, creating an interesting balance between tradition and contemporaneity.
Those who want a more discreet and linear result can choose a single style that will be the common thread for carpets throughout the house. Each room can have a distinctive and original character through the choice of specific colours or decorative patterns. Now it's your turn: choose the right rug hallway for your interior design project!
Nodus creates prestigious rugs.
Bring luxury into your home!
>>> CONTACT US! <<<

Nodus has reinvented the luxury rug. It was in fact the first brand to propose the concept of the rug as a work of contemporary art.
Nodus has always created exclusive products that furnish the most beautiful homes in the world. Do you want to make your home inimitable as a work of art?
Bring a hand knotted rug of the highest quality and design into the spaces of your daily life! Give your family and the people you love the beauty of a dream masterpiece! Every piece of Nodus is designed by famous Designers, making it recognisable and prestigious. In this way, each rug is unique: you will not find another one like it. Like all beautiful and unrepeatable things, one piece in the Nodus collection sets you apart and speaks to others about your taste and elegance. CONTACT US!