Organic modern rugs: What are they? How to choose the right model for your interior design project?
Home — Materials and techniques —
May 19.2023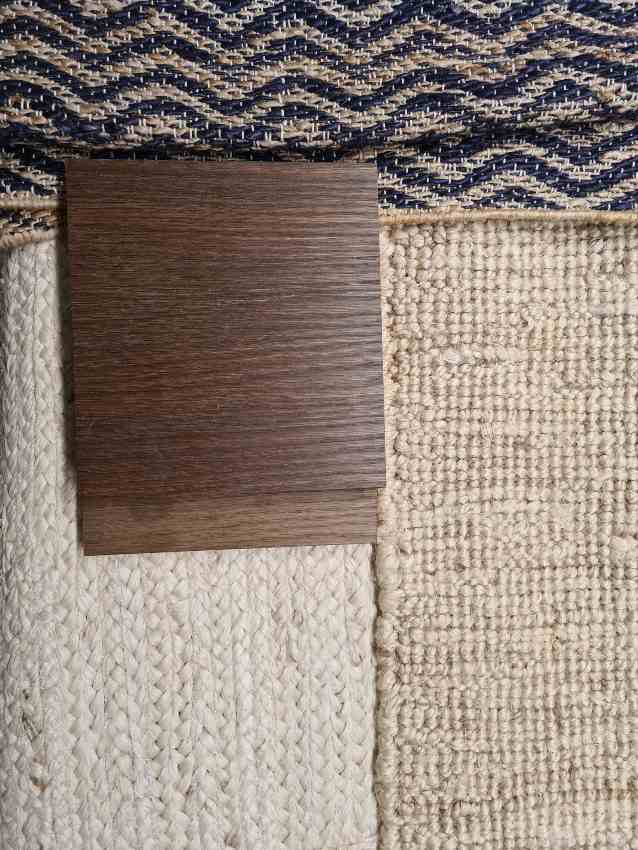 Organic modern rugs are an excellent solution available to those who wish to enrich their interior design with textile artefacts that are environmentally friendly and sustainable. These carpets are made from natural materials such as organic cotton, ethically farmed wool and other biodegradable fibres that are processed in an eco-friendly manner.
Thanks to these choices, you can furnish your home with carpets that are not only beautiful and functional, but also environmentally friendly.
What are the advantages of furnishing with organic modern rugs?
Choosing to furnish with organic modern carpets is ideal for those who want to reduce the environmental impact of their consumption. These carpets are produced with sustainable raw materials and low-energy and low-emission manufacturing processes.
What's more, at the end of their life cycle, organic carpets can be composted, being disposed of as organic products and not going to landfill as unsustainable waste.
In addition to having a positive impact on the environment, organic modern rugs are also safe to use and promote well-being for the whole family. As they are made from naturally sourced materials and without the use of chemicals, they are the perfect choice for those with respiratory problems or allergies.
In terms of strength and durability, organic modern rugs perform just as well as textiles made from non-organic materials. The natural fibres used in the production of modern organic carpets resist wear and dirt very well, which means that the carpets retain their beauty and integrity over time.
Choosing to furnish with organic modern rugs also means being able to choose from a wide range of innovative and fashionable designs. You can choose contemporary style carpets, abstract patterns and designs designed to perfectly match more traditional furnishings. Whether you want a minimalist, monochrome carpet or a vibrant, bold rug, there are organic options for every taste.
What makes organic modern rugs so unique?
Modern organic carpets are not only beneficial for those in search of sustainable and eco-friendly furnishings, they have characteristics that make them an attractive choice for furnishing all kinds of homes.
One of the main strengths of these carpets is their innovative and contemporary design. Modern carpets depart from tradition both in the greater variety of styles and in the patterns and colours used. Furthermore, by being able to customise the shape, thickness and size of the carpets, modern organic models can be used to furnish any space in the home to the fullest.
In addition to their refined and attractive appearance, organic modern rugs are also appreciated for their durability and resistance. The natural fibres used in their production, such as organic cotton and wool, are inherently robust and wear-resistant. This means that the carpets can withstand everyday traffic while maintaining their appearance and softness.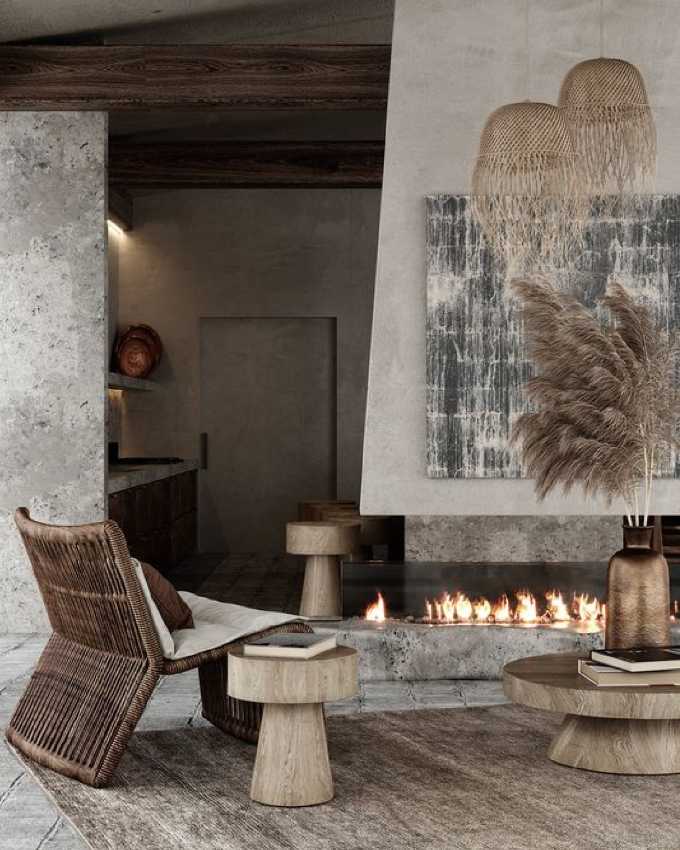 Another aspect to consider is the comfort offered by modern natural carpets. The natural fibres used in the production of these carpets allow the creation of a cosy, quiet and comfortable environment.
Finally, it should not be forgotten that non-synthetic modern carpets are also very easy to clean. Natural fibres tend to attract less dust than synthetic ones, remaining clean for longer. For daily cleaning it is sufficient to vacuum, while for deeper cleaning or in the case of stains it is best to contact a professional cleaning service.
How to choose the perfect organic modern rugs for any location?
When it comes to selecting the perfect organic modern carpet for your home, first consider the style and décor of the room in which the carpet is to be placed. In particular, consider whether you want the carpet to be the central and star element of the room or whether you prefer it to blend more discreetly with other decorative elements.
What other advice would you give on modern natural carpets? If you have a minimalist style, for example, you could opt for a carpet with a clean, monochromatic design, while if you want to add a touch of liveliness to a room with neutral coloured furniture you could opt for a carpet with a bold design.
The size and shape of the carpet are other important factors to consider. Carefully measure the space to be occupied by the carpet and check the proportions in relation to the other elements of the furniture. You might opt for a classic rectangular carpet for a living room or bedroom, while a round or irregular shape might be suitable for a more informal or creative space.
Nodus creates prestigious rugs.
Bring luxury into your home!
>>> CONTACT US! <<<

Nodus has reinvented the luxury rug. It was in fact the first brand to propose the concept of the rug as a work of contemporary art.
Nodus has always created exclusive products that furnish the most beautiful homes in the world. Do you want to make your home inimitable as a work of art?
Bring a hand knotted rug of the highest quality and design into the spaces of your daily life! Give your family and the people you love the beauty of a dream masterpiece! Every piece of Nodus is designed by famous Designers, making it recognisable and prestigious. In this way, each rug is unique: you will not find another one like it. Like all beautiful and unrepeatable things, one piece in the Nodus collection sets you apart and speaks to others about your taste and elegance. CONTACT US!