Outdoor modern rugs: discover the best tips for making the right choice
Materials and techniques —
Mar 24.2023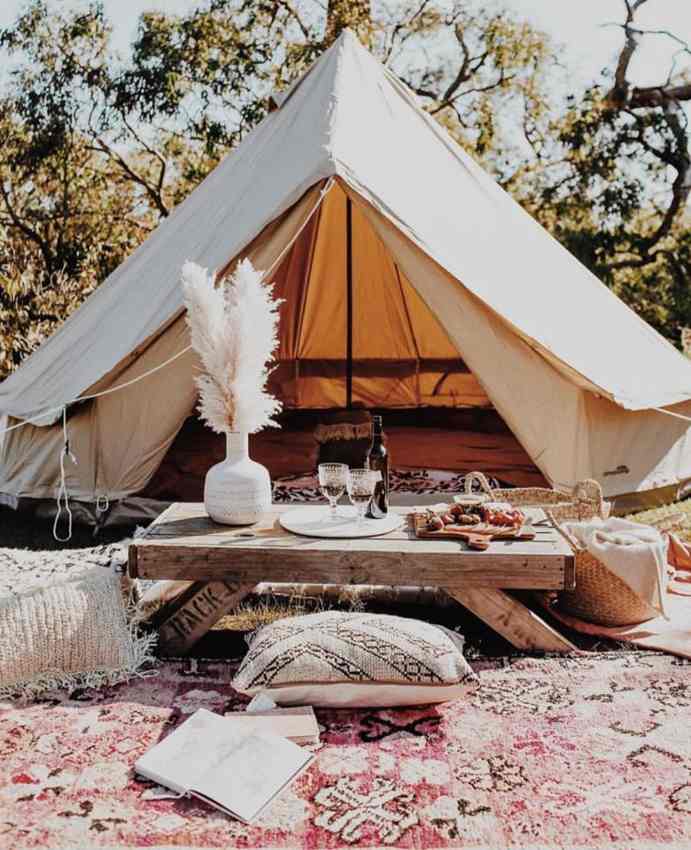 Outdoor modern rugs are the ideal solution for furnishing outdoor spaces in the home in an elegant and functional way.
For the best result, it is highly advisable to choose carpets made of high-quality materials that are able to withstand the weather and humidity. By choosing textiles with a solid and durable structure, you can enjoy the outdoors of your home, such as balconies, patios, gardens and terraces, giving them a distinctive and very cosy look.
What are the special features of outdoor modern rugs?
Outdoor modern rugs are both elegant and safe products. The high-quality models are made of non-slip materials and can be fixed to the ground to prevent slipping or accidental movement.
For the manufacture of these carpets , synthetic materials are mostly used, which are resistant to rain and weather, quick-drying and prevent the formation of mould.
Modern-style outdoor carpets are also appreciated for their ease of maintenance. Since they resist stains, dust, dirt and sand, they can be cleaned very easily by sweeping a broom or hoover over them. In the case of dry, persistent stains, they can be treated with soap and water without fear of damage.
Manufacturers of outdoor carpets have created an infinite number of models from which you can choose the most suitable ones to decorate the different spaces in your home. The various models differ in size, design and colours.
Those who wish to achieve a unique and customised result can consider requesting the creation of a made-to-measure model. Outdoor modern rugs, when customised, can be cut to the customer's specifications and adapted to his or her specific wishes.
What to consider when choosing a modern outdoor carpet?
There are many factors that influence the process of choosing outdoor modern rugs. One of the first elements to evaluate is the material the product is made of. The specific fabric will influence both the final appearance of the carpet and its characteristics.
The most common materials are polypropylene, acrylic and vinyl, all of which are of synthetic origin and stand out for their great strength and versatility. In particular, it is polypropylene that is among the most commonly used materials for outdoor modern rugs. Since it is a material that is resistant to moisture and weather, easy to clean and lightweight, it is suitable for terraces, gardens and balconies. Acrylic and vinyl have similar characteristics to polypropylene but, unlike polypropylene, have a smoother and more resistant surface and are therefore ideal for heavily trafficked areas such as gazebos, picnic areas and swimming pools.
Those who do not want to forego the use of natural fibres can consider carpets made of coconut fibre or bamboo. These materials are resistant to trampling and moisture and have good anti-slip properties. Rugs made from these materials are preferably placed in an area sheltered from rain and moisture and are perfect for creating a rustic or tropical style in a patio or canopy. These options are also an excellent choice for completing a natural decor or for projects where furniture and accessories made of sustainable and recyclable materials have been selected.
What else to say about outdoor modern rugs? In addition to the material, it is important to consider the available space and the environment in which the individual rug is to be used. Choosing a model with the right dimensions is essential to achieve a pleasant and harmonious result. Assessing the traffic in the different outdoor spaces of the home is also important to make the right choice.
For the busiest spaces, it is preferable to focus on materials that are more resistant and easy to clean. On the other hand, if you want to focus more on the aesthetics of the carpet, you should go for outdoor models with a more elaborate design.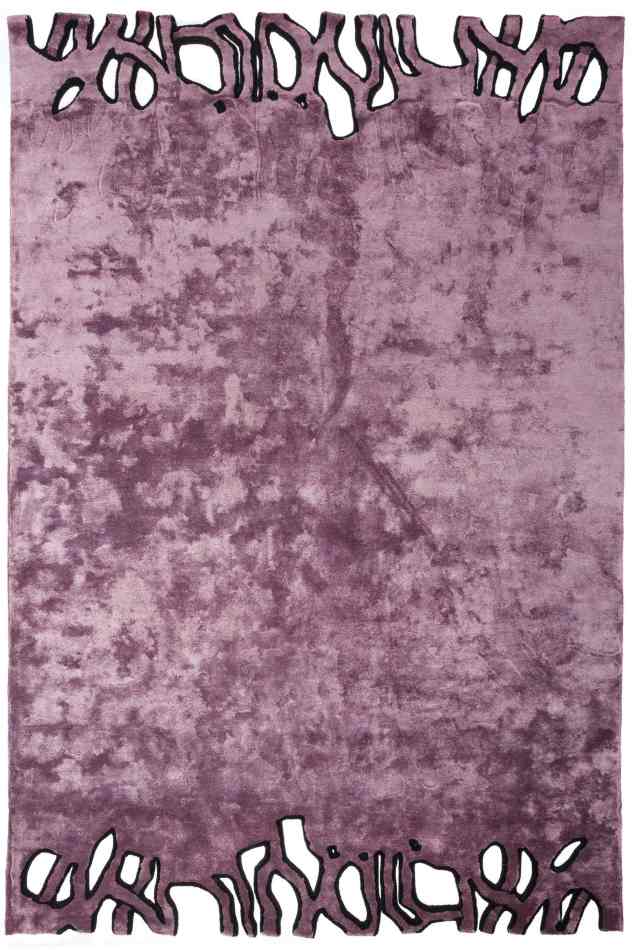 What tips for decorating with outdoor modern rugs?
Outdoor modern rugs are not only practical, but can also fulfil several functions in the furnishing of your outdoor space. Indeed, an outdoor rug can be used to delimit outdoor spaces, to create a relaxation area or to characterise a room with a contemporary style. In addition, rugs can be used to add comfort to your outdoor furniture, especially if you have a hard floor such as concrete.
To achieve a modern effect when decorating your outdoor space, you can use the colours and patterns of carpets to create contrasts or harmonies with different furnishings. For example, if you have a minimalist or modern décor, you can choose an artefact with geometric patterns to create an interesting contrast with clean, linear furniture. Alternatively, if you have a natural or boho-chic style, a rug with floral or tropical decorations can add a touch of colour and warmth to your outdoor space.
Keep in mind that the way outdoor furniture is organised and arranged around the carpet can make a difference in the way the outdoor space looks. Now it's up to you: based on our recommendations, choose modern outdoor rugs that will make the most of your outdoor space!
Nodus creates prestigious rugs.
Bring luxury into your home!
>>> CONTACT US! <<<

Nodus has reinvented the luxury rug. It was in fact the first brand to propose the concept of the rug as a work of contemporary art.
Nodus has always created exclusive products that furnish the most beautiful homes in the world. Do you want to make your home inimitable as a work of art?
Bring a hand knotted rug of the highest quality and design into the spaces of your daily life! Give your family and the people you love the beauty of a dream masterpiece! Every piece of Nodus is designed by famous Designers, making it recognisable and prestigious. In this way, each rug is unique: you will not find another one like it. Like all beautiful and unrepeatable things, one piece in the Nodus collection sets you apart and speaks to others about your taste and elegance. CONTACT US!