Modern square rugs: top tips for making the right matching choice
Design — Home —
Jan 14.2023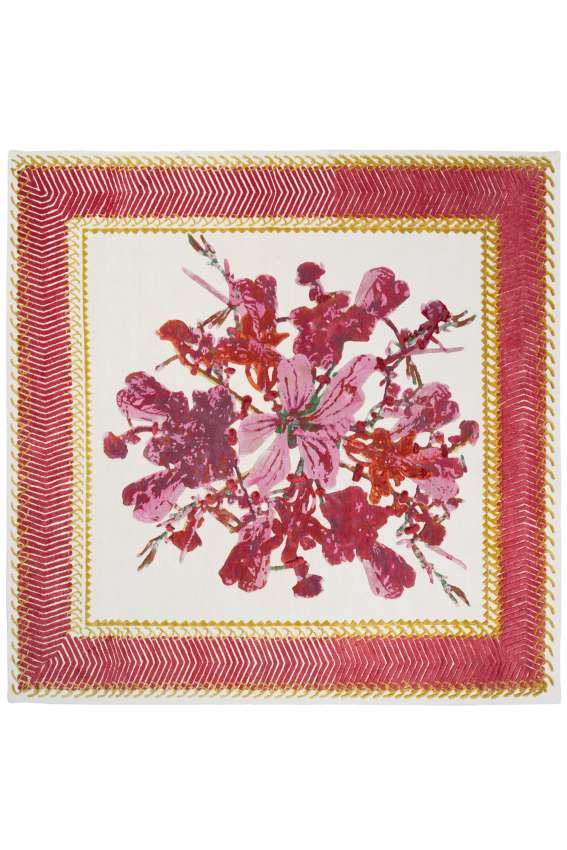 Thanks to their versatility and functionality, modern square rugs are an excellent resource for all top interior designers.
In small or extra-large versions, these items can furnish different spaces in the home in an original way and help to add character and define the décor of flats, villas, country houses or lofts.
Although these models are much less common and much less valued than rectangular rugs, they are nevertheless an alternative to be taken into great consideration. Let us therefore get to know them better.
When and how to use modern square rugs?
One of the basic rules when furnishing with luxury carpets (https://www.nodusrug.it/blog/tappeti-di-lusso-moderni/) is to respect the proportions between the space to be furnished and the carpet itself. This explains why rectangular designs tend to be preferred: this shape recalls that of most rooms in the home and thus allows for a harmonious and balanced result.
In the case of modern square rugs
, in order to comply with the rule on proportions, one would have to have a square room or a large open space in which one or more square carpets of different sizes could be placed.
In addition to considering the shape of the artefact, it is also important to take into account the meanings associated with the square shape. What do we mean? When placed in furniture, a square rug gives a certain sense of solidity, concreteness and precision.
More generally, there are many ways in which a square-shaped carpet can be used in modern interior design. For example, placing such a piece in a large open space, in order to define different areas of the room, is one of the most common and brilliant uses. Then, in an open space or large living area, various modern square rugs of different sizes can be used to position in front of the sofa, under a small table or even to mark the transition to other rooms in the home.
In small spaces, a square contemporary-style carpet may be the best solution to fill the free space between two pieces of furniture. Or, alternatively, it can add colour to a somewhat anonymous corner of the room.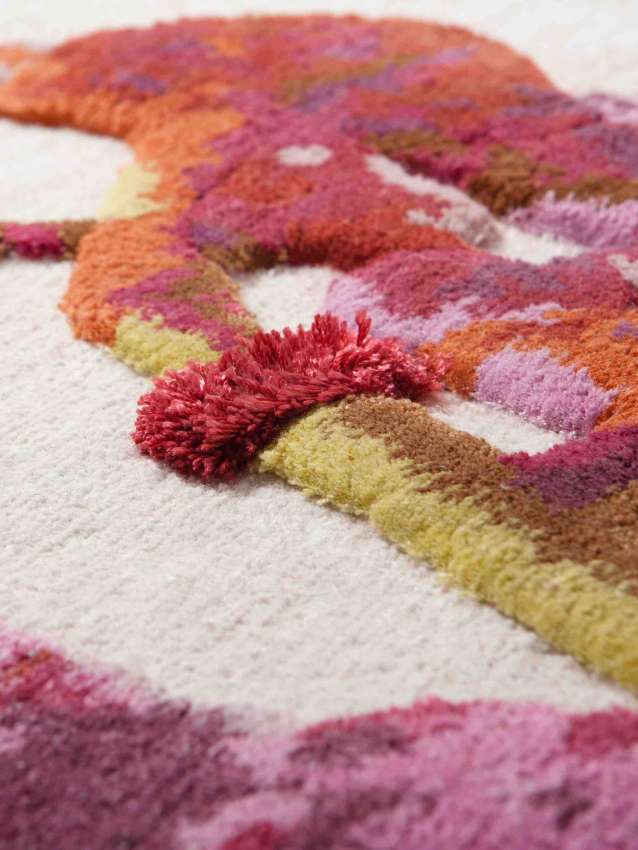 Which design to choose when it comes to modern square rugs?
We have already mentioned how important it is to consider the size of the space to be furnished in order to be able to choose the right modern square carpet for each room. Beyond this factor, there are other elements to take into account in order to make a targeted choice.
The brightness of the room is one of these parameters. In a large and very bright room, a square carpet in dark colours can be placed without fear of making the location gloomy. On the other hand, in a small room that can count on little natural light, a white or neutral-coloured square carpet will help to make the interior appear brighter and more spacious.
Of course, one must always keep in mind the decorating style one has chosen for the furniture. Modern square rugs can follow the same stylistic line or they can be used as a breaking element. A Nordic interior, for example, can be combined with a square carpet of modern taste that has decorations inspired by oriental ones, while in a room furnished with classic furniture, a contemporary art piece can be used, again with a square shape.
In any case, what we must pay attention to is trying to create a harmonious result between the design of the carpet, the style of the furniture and the appearance of the decorations and other elements in the interior, such as the floor, textiles and walls.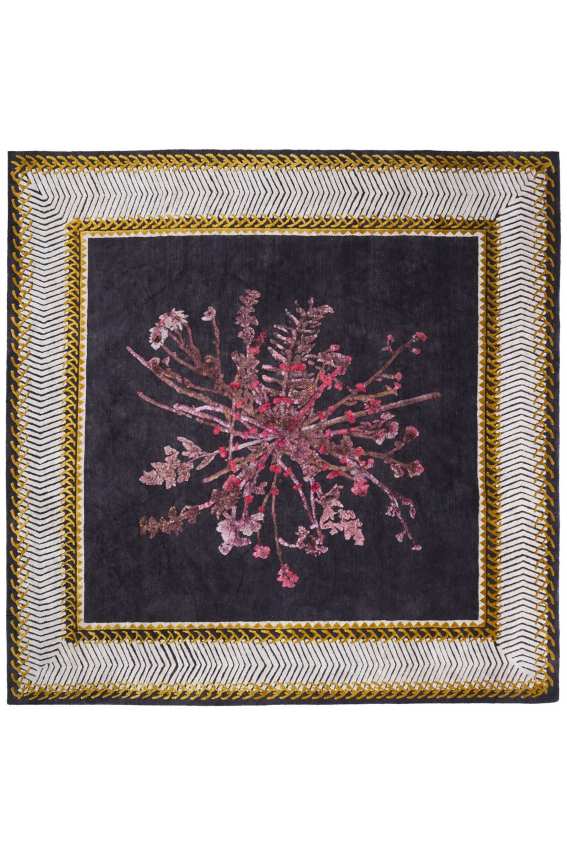 How can contemporary square carpets be enhanced in modern-day interior design?
Acting on the design and dimensions of modern square rugs can produce results that are very different. From this point of view, it is important to carefully assess the furnishing goals you want to achieve.
If you want to soften the atmosphere of the room, you could go for modern products with floral decorations or a design in pastel shades. Shades and decorations of this type give the textile artefact a romantic and delicate look and are ideal for rooms in the home such as the living room or bedroom.
In areas of the home where there is a need for an original interior design, modern square rugs with abstract or geometric patterns can be placed. Using bright colours can also be useful for this purpose, especially if a sharp contrast is created between the carpet, floor, walls and furniture.
If the aim is to achieve an elegant and sophisticated result, square carpets with an oriental design or products that have been produced in neutral shades are often the best solution. Both types of design are very versatile and consistently suitable for contexts that have been furnished with classic furniture or homes that feature contemporary furnishings.
Nodus creates prestigious rugs.
Bring luxury into your home!
>>> CONTACT US! <<<

Nodus has reinvented the luxury rug. It was in fact the first brand to propose the concept of the rug as a work of contemporary art.
Nodus has always created exclusive products that furnish the most beautiful homes in the world. Do you want to make your home inimitable as a work of art?
Bring a hand knotted rug of the highest quality and design into the spaces of your daily life! Give your family and the people you love the beauty of a dream masterpiece! Every piece of Nodus is designed by famous Designers, making it recognisable and prestigious. In this way, each rug is unique: you will not find another one like it. Like all beautiful and unrepeatable things, one piece in the Nodus collection sets you apart and speaks to others about your taste and elegance. CONTACT US!