Made to measure carpets for art deco style furniture: a guide to choosing the right model
Design — Home —
Feb 17.2023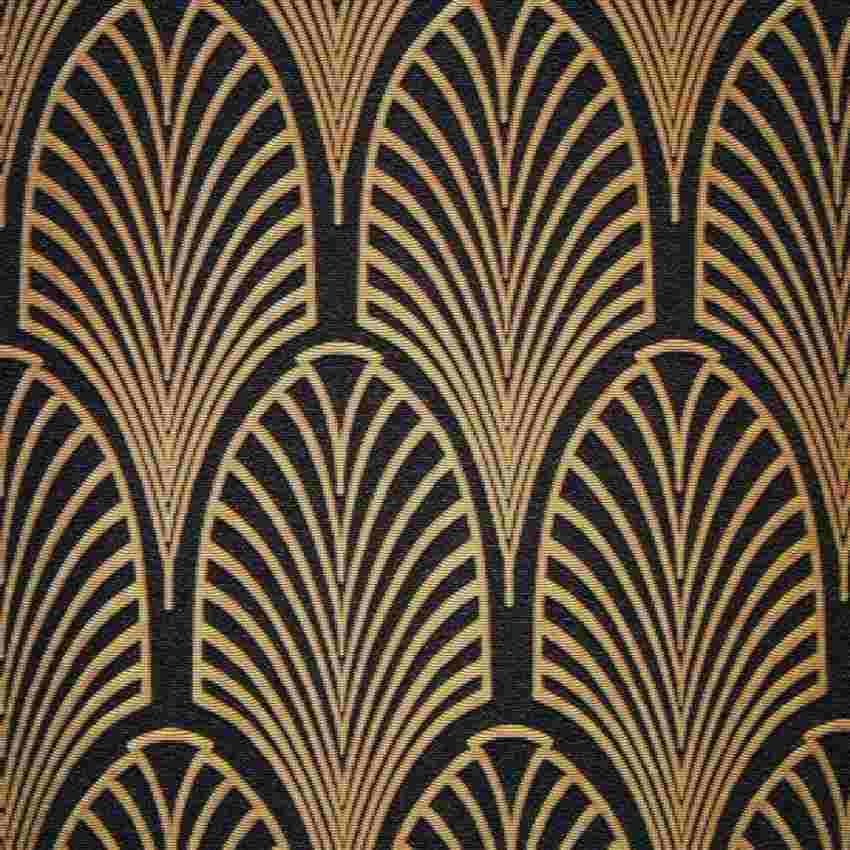 In today's article, we discuss made to measure carpets for art deco style furniture. This style developed from the 1920s and immediately won the trust of interior design enthusiasts.
Specifically, it is a style that stands out for its elegance and original combination of elements, which guarantees a high degree of customisation. In this style, luxury carpets play a very important role, acting as a glue between all the elements of the decor or even becoming the focal point of the room that houses them.
What are the strengths of made to measure carpets for art deco style furniture?
Art Deco furniture has a look that is at once elegant, sophisticated and cosy. This is due to the careful mix of elements that make them up and that bring together square shapes and sinuous lines, essential-looking furniture and richly detailed accessories.
In the art deco style, in addition to luxurious designer carpets , light-coloured lacquered wood furniture, crystal or brass details, shiny gold or silver decorations and geometric patterns play a major role. In particular, in rooms furnished according to the dictates of this style, white, beige, grey and pastel colours are the dominant colours. Here and there one can also find accents of colour in brighter shades such as red or blue.
Other major protagonists of Art Deco furniture are natural stones. In particular, marble is used for the floors and walls of the most luxurious homes.
If rather rigorous and essential lines are favoured for furniture, decorations abound. Those who love this style enrich their homes with works of art and accessories that personalise the home environment and make it unique.
It is therefore clear that, unlike contemporary styles, art deco allows a high degree of customisation. One can act on several levels to achieve a result as close as possible to what one wants. And this also applies to high-quality carpets.
What is the role of made to measure carpets for art deco style furniture?
The art deco style can be used both to furnish domestic spaces and for commercial spaces such as boutiques, hotels or offices. In both cases, fine carpets play a very important role and give the space a unique and unrepeatable look.
The most suitable yarns for artefacts in Art Deco environments are wool, cotton, viscose and silk. The latter, obtained from silkworms or vegetable fibres such as bamboo or banana, can be blended with wool to add a touch of lustre to carpets. This lustre is greatly appreciated by those who love the style of furniture in question.
To complete the furnishings of living rooms, living rooms and bedrooms, made to measure carpets for art deco style furniture that are hand-knotted can be used. Alternatively, taftati models are also well suited. Both solutions combine equally well with furniture and other furnishings, as they can offer an excellent level of comfort.
One more important tip. In art deco environments, the role of the carpet is to act as a glue between the different furniture elements in the individual room. For example, in a living room, the carpet will hold together the sofa, armchairs, coffee tables and lamps. On the other hand, in a bedroom, such a custom-made piece will create a cohesive whole between the bed and bedside tables.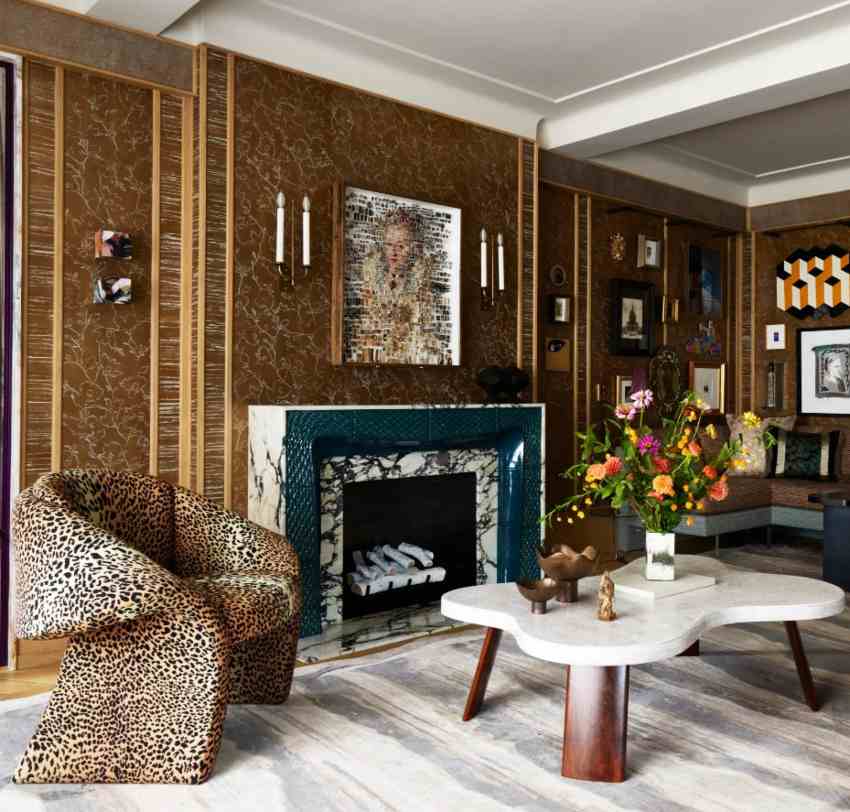 How best to use made to measure carpets for art deco style furniture?
Carpets with a metallic effect and carpets with a velvety finish are best suited to complement an art deco décor. The former match the brass finishes that characterise the furniture, and give the room an elegant and valuable look. The latter, on the other hand, are soft and comfortable, and make spaces look super cosy.
When choosing a customised carpet, one must also take into account its shape and size, which must be consistent with those of the room. For an optimal result, it may be a good idea to ask your interior decorator for a customised carpet. This way, you can be sure that the size and shape of the luxury carpet is perfectly in line with the result you need.
When choosing the ideal design for made to measure carpets for art deco style furniture, the decorations already present in the home must be taken into account. By choosing a highly decorated or brightly coloured carpet, the risk is to overload the space and create an unharmonious location.
It is especially important to check that there is a good balance between the artefact and the colour of the walls. What does this mean? If there is wallpaper in the room with flashy decorative motifs, it is preferable to go for a carpet with neutral tones and a discreet decorative pattern. Conversely, if the walls are painted in a pastel colour, you can be more daring with a carpet with floral or coloured geometric patterns.
Nodus creates prestigious rugs.
Bring luxury into your home!
>>> CONTACT US! <<<

Nodus has reinvented the luxury rug. It was in fact the first brand to propose the concept of the rug as a work of contemporary art.
Nodus has always created exclusive products that furnish the most beautiful homes in the world. Do you want to make your home inimitable as a work of art?
Bring a hand knotted rug of the highest quality and design into the spaces of your daily life! Give your family and the people you love the beauty of a dream masterpiece! Every piece of Nodus is designed by famous Designers, making it recognisable and prestigious. In this way, each rug is unique: you will not find another one like it. Like all beautiful and unrepeatable things, one piece in the Nodus collection sets you apart and speaks to others about your taste and elegance. CONTACT US!