Designer rugs: a step-by-step guide to choice
Design — Luxury rugs —
Oct 13.2022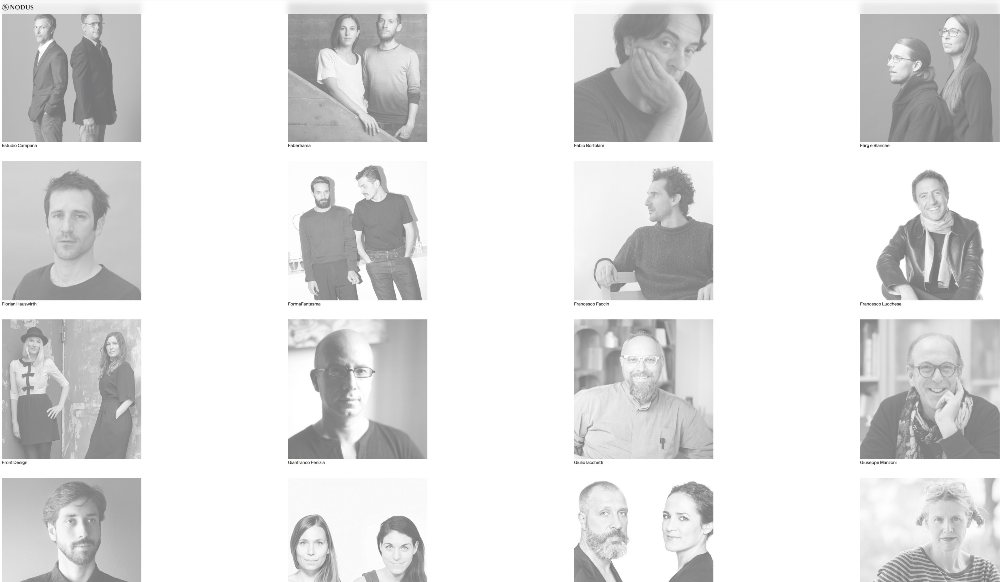 Carpets created by designers represent one of the best choices for furnishing any home that wants to stand out in terms of taste and beauty.
In fact, we are talking about highly valuable and equally prestigious artefacts that can concretely change the look of any room. They are able to do so because they are furnishing complements of absolute excellence, either for their high quality or for the uniqueness of which they stand for.
In this article, we will explain in detail what a designer carpet is, what its main characteristics are and how to make the best choice according to the decor of the home or business location. In addition, we will also give some valuable tips on maintaining the piece and cleaning it.
If you are an architect or interior designer who wants to add a touch of class to your projects or you are an individual who is looking for new ideas to make your home more beautiful and more comfortable, you are in the right place. This guide to designer rugs will give you all the answers and tips you need. Let's start now!
Nodus offers designer rugs.
Choose our luxury artefacts.
>> CONTACT US! <<<
What are designer rugs? And how can you recognise them?
Is there a definition for classifying designer artefacts, i.e. the pieces that are the subject of this guide? More generally, how can you recognise a designer carpet?
We can say that an artefact fully falls into this prestigious category of carpets when it possesses the distinctive characteristics that are listed below:
– It is a luxury carpet
That is to say, it is a piece created for an exclusive audience. It is therefore by its very nature intended to embellish prestigious environments, such as houses, villas, flats, lofts, chalets or boats of the highest value. At the same time, a carpet created by a designer can also be used to decorate commercial environments, especially those that must convey an image of great prestige, such as starred restaurants, five-star hotels, jewellery shops, banks, insurance companies, boardrooms of the most important multinationals, high-fashion boutiques, luxury goods shops, representative offices of major brands, well-known professional offices and so on.
– It is an entirely handmade carpet
That is to say, it is an artefact that has necessarily been created through ancient manufacturing techniques that are exclusively manual. Therefore, no modern industrial mass production machinery was used during the construction operations.
– It is a piece created by the most skilled knotters
Carpets created by designers always involve the best knotters, i.e. those who hand down their knowledge from father to son, faithfully following traditional – and centuries-old – knotting techniques. Most of these knotters are located in Asia, in the areas where the luxury carpet was born and from where it has spread all over the world.
– It is a carpet made from traditional (but not only) materials
We refer for instance to wool, but we can also mention other raw materials, such as silk, jute, banana silk, sisal and so on. Materials, just like processing techniques, often vary according to the type of carpet and the geographical area of production. It should also be noted that, not infrequently, these artefacts are made from unusual materials, such as wood or even metals. This depends on the imagination and artistic goals of the designers who conceive the design.
– It is an artefact that has been designed by a famous designer
This is the most distinctive feature of these pieces, i.e. what distinguishes carpets created by designers from other luxury carpets. The designer's intervention may concern the design and colours of the pile, but not only. The professional who designs the artefact is often also an artist. Consequently, he personally chooses the construction materials and production techniques, as well as the shapes the artefacts are to take. After this, he finds the most specialised master knitter to transform his idea into a beautiful carpet.
– A carpet comparable to a masterpiece of modern art
This is possible because, as mentioned earlier, designers are very often true artists. Therefore, they do not just design a beautiful carpet, but try to create a luxury carpet that gives unforgettable emotions. This tension leads them to trespass into the realms of art, particularly modern and contemporary art. In this sense, there are even carpets created by designers that are designed to be hung on the wall, as if they were fine tapestries. Or, even, as if they were pictures painted by the most famous painters.
– It is an artefact of undoubted originality
Designers are all-round creatives. As mentioned, they work on every aspect of the carpet: the design, colours, materials, shapes, sizes, fringes, pile height and so on. Thus, a rug created by a designer becomes a precious object, capable of giving a unique character to any home or work environment in which it is placed. All this means that if you opt for one or more designer rugs, you can be sure that you will place authentic masterpieces in your rooms that will certainly be admired and remembered by everyone. That is, both by your guests and your customers.
– A carpet that increases its value over time
An artefact created by a famous designer and made by the skilful hands of an expert master knitter is a piece that increases in value over the years. Yes, we are indeed talking about the economic value of the artefact. This is a consequence of a whole series of factors, among which we can mention the prestigious signature that conceived it, the distinctive pattern, the technical skill of the person who physically knotted it. Thus, a luxury carpet designed by a renowned designer is a piece of furniture at least capable of preserving its value unchanged over time. If the piece is a limited edition or belongs to an exclusive collection, its economic value may – like a painting or a sculpture – even increase over the years.
These, then, are the most common traits that characterise carpets created by designers. An artefact that possesses all these traits is undoubtedly classifiable as a high-design carpet. And is therefore capable of lending a touch of authentic sophistication to any interior design project, whether it concerns a home or a professional environment.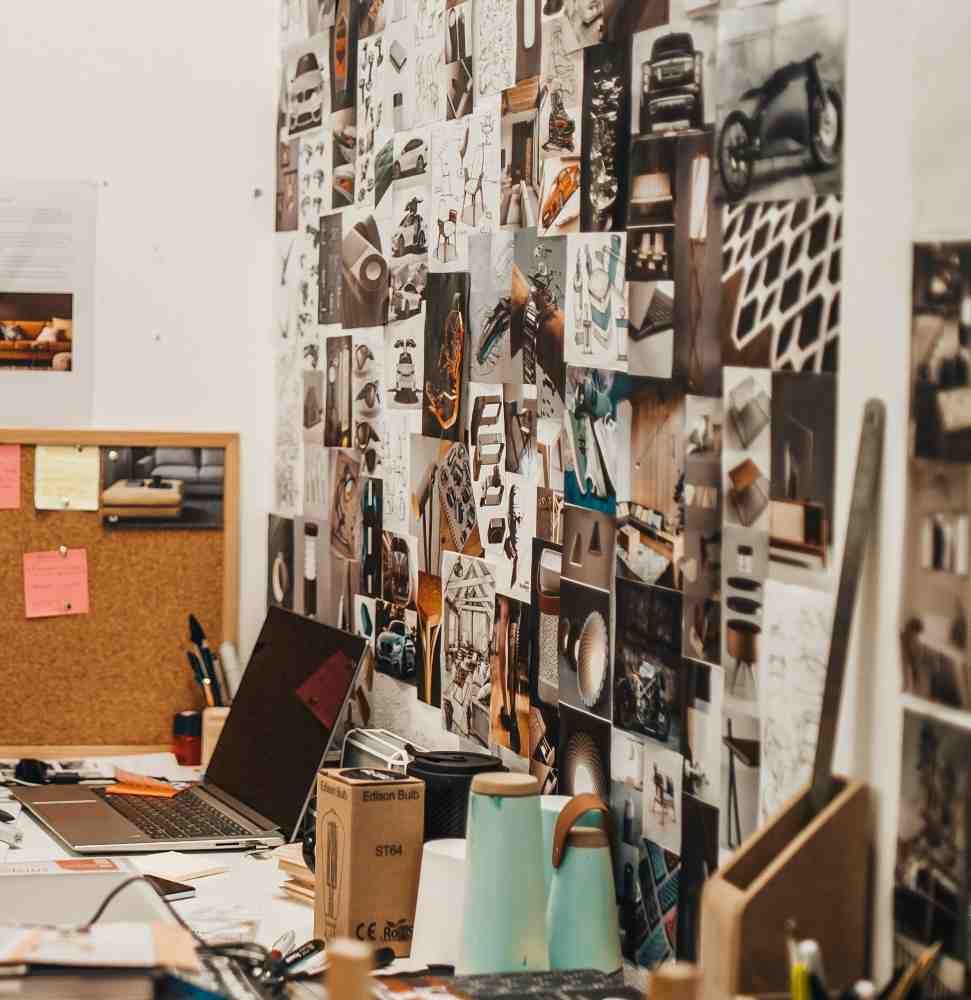 Nodus creates custom-made designer rugs.
Choose our luxury artefacts.
>> CONTACT US! <<<
Why choose a designer carpet?
The care with which a designer carpet is designed and the care with which it is constructed are a guarantee of a top-quality, long-lasting artefact. Moreover, the use of selected, highly durable natural fibres ensures its lucky owner that the carpet will retain its characteristics for many years to come. Likewise, the piece will retain its extraordinary beauty and extreme comfort.
In the previous paragraph, we have listed various evidence in support of the fact that designer rugs are objects of unequivocal beauty and prestige. We would now like to add a few more considerations in this regard. Specifically, what other reasons might prompt an architect or private customer to buy a designer carpet? Here is an extensive list of valid reasons:
– A designer carpet is to all intents and purposes a work of art
Thanks to the pattern conceived by the designer and the craftsmanship, carried out according to the centuries-old techniques that are characteristic of the specific country, each artefact boasts a distinctive style, which stands out best when combined with furniture and furnishings that are consistent with it. What's more: by its very nature, a carpet created by a designer is truly an art object, capable of embellishing any space. It is like a painting by a famous painter or a sculpture by an internationally renowned sculptor. In other words, it succeeds in giving a sophisticated, precious and refined look to the environment in which the decorators have decided to place it.
– Carpets created by designers are capable of changing the face of rooms
Are you looking for inspiration to give a specific room a touch of class? Do you want to characterise a particular room? Would you like to find a piece of furniture that sets the tone, i.e. gives a soul, to a specific space? Luxury carpets are the ideal choice to achieve this. In particular, whenever you decide to incorporate a designer piece into your room, you are sure to get a perfect result. Not only the individual room, but the house as a whole will gain in personality. You will thus be able to create the exact atmosphere you wanted to recreate.
– Manufactures that have been designed by designers can be customised in their dimensions
Only the best luxury carpet manufacturers can offer custom-made pieces. We are talking about artefacts that – in addition to providing beauty, warmth and a high level of comfort – allow for a highly customised result. An example of this is the wide range of models in the Nodus collections, which makes it easy to find the carpet that suits one's design needs and tastes. The customisation of design artefacts is often a decisive aspect, as it allows for carpets of different sizes or shapes than the standard ones. As we have already indicated, this allows for the fullest adherence to design needs and total consistency with the furnishing style in the individual room. Sometimes, it is also possible to customise the materials with which designer rugs are made, for a final result that is even more in line with the needs of the designer and the client.
– Carpets created by designers make rooms of all kinds comfortable
Who is a designer? In a nutshell, it is a designer who creates aesthetically beautiful and original objects. What's more, the designer is able to consider all technical aspects of the materials that make up the products, always bearing in mind the needs of their users. So, by definition, a designer cares not only about designing luxury carpets that are beautiful, but artefacts that are also comfortable. Therefore, a room furnished with a designer carpet is always cosy. Each piece is practically a little jewel, on which one can walk, sit and lie down to enjoy its soft pile as well as its splendour and elegance.
– Designer pieces fit perfectly into any type of space
When chosen carefully, the designer carpet has the great power to blend in absolutely perfectly with the style of the target room. This means that, for the room, the carpet is the ideal complement to the furniture and other furnishing accessories in it. In this sense, carpets designed by the most famous designers are the best allies of architects and planners in general, since they guarantee great versatility. Moreover, they make it possible to create spaces that are both cosy and beautiful to look at and live in. As well as pleasant to the touch.
Choosing designer rugs to furnish a home or to define the character of a commercial location is therefore a winning choice. What is crucial is to respect the nature of the interior design project. We will deal with this and related advice later in a specific section of this guide to the best designer rugs.
Nodus creates prestigious carpets.
Choose our luxury artefacts.
>> CONTACT US! <<<
Some examples of luxury carpets created by the world's greatest designers
Up to this point, we have meticulously described the features and great benefits that luxury carpets designed by designers bring to their lucky owners.
However, we have not yet given concrete examples of these museum-quality pieces. We remedy this in this section of our guide by presenting three very different models of designer artefacts. They all have in common, however, that they are objects of great value and equal refinement. (The three pieces belong to the Nodus collections, which cater to the most refined architects and purchasers, offering the market some of the finest designer rugs).
Echo by Peter Ranking (from the 'High Design Rugs' collection)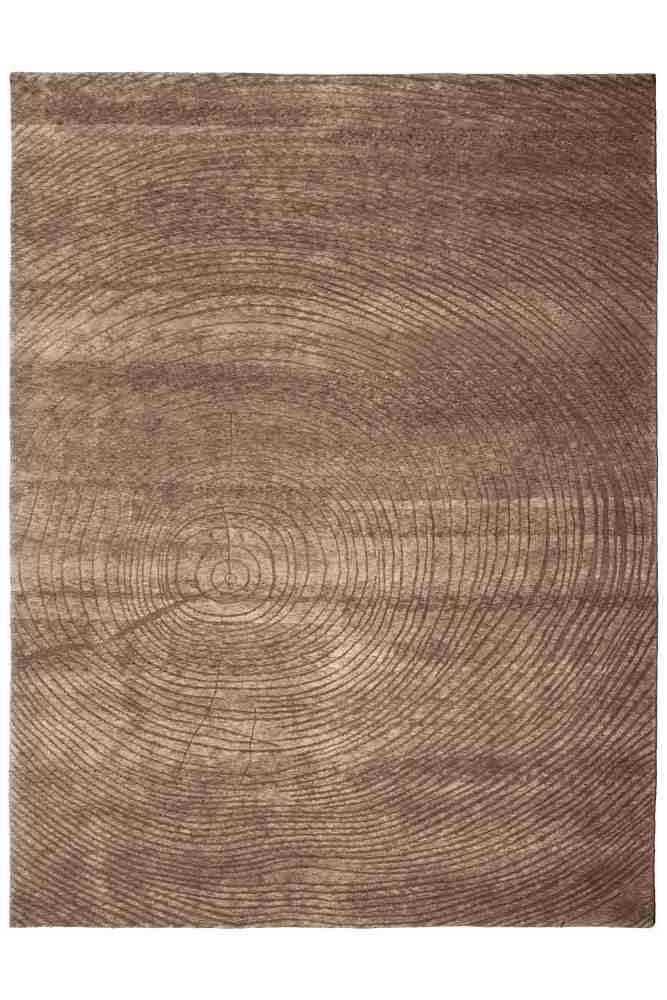 Here is a prime example of a high design rug. The idea behind it can be described – without fear of being contradicted – as absolutely ingenious. Indeed, the design of this hand-knotted wool rug represents the section of a tree, with its rings. That is to say, it represents the veins that are known to indicate its age. The strength of this piece is such that its fleece even appears to be hand-carved. The designer wanted to give a conceptual representation of nature, weaving – so to speak – a veritable hymn to the life force it is capable of releasing.
Gest Around: Cosme 1 by Arthur Ristor (High Design Rugs collection)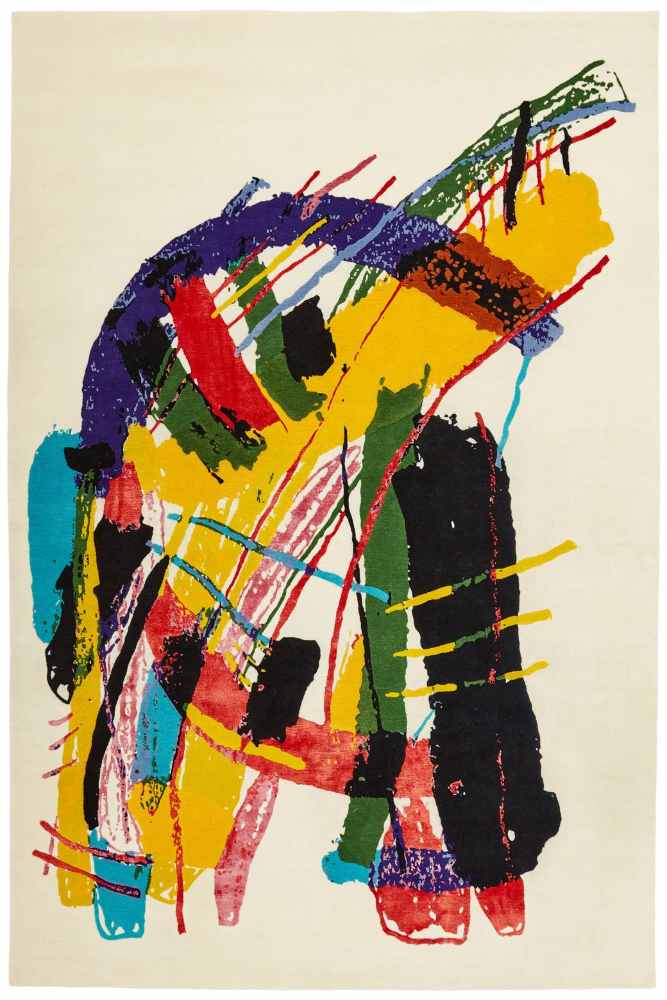 Rugs created by designers can have very imaginative patterns. An obvious example of this is this wool piece, designed by Arthur Ristor. The piece has an exquisitely contemporary taste, capable of giving vivid emotion. What does it represent? 'Cosme' is a contraction of the word 'cosmopolitan'. The carpet is inspired by teeming city life and crowd dynamics: people walk, talk, laugh, look around, meet, ignore. In short: a designer carpet that mirrors the countless facets and vicissitudes of our daily existence.
Hiatus 3 by Gustavo Martini (High Design Rugs collection)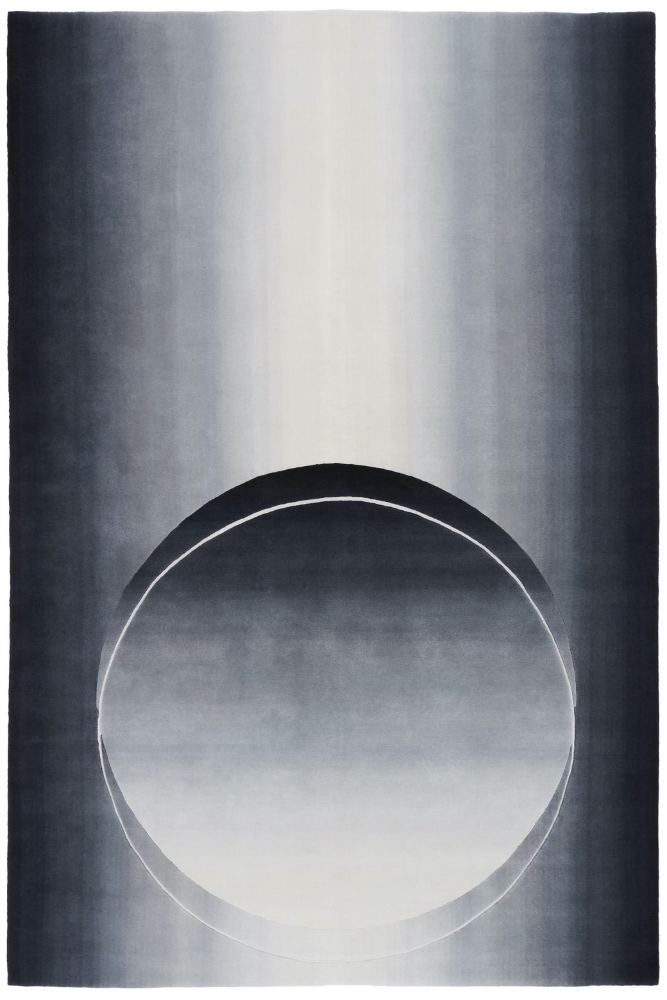 As can easily be guessed, the rugs created by designers arise from very different inspirations. Some patterns take on naturalistic meanings, others socio-political meanings, and still others explore existential themes. The third example of a designer carpet we propose is an artefact that reflects this plurality of intentions, since it is both a conceptual and experimental piece. Specifically, the artefact is a clear homage to Lucio Fontana's famous 'Cuts'. Here the designer creates a new language, straddling the idea of rigorous exactitude of lines and that of naturalness. The latter is suggested by the very wool from which the carpet is made. It is a new possibility of expression, enhanced by the nuances of the pile, which emphasise the transition zone between one idea and another, between one possibility and another.
Nodus creates carpets of high design.
Choose our luxury artefacts.
>> CONTACT US! <<<
How to choose the right designer carpet for your needs? And how to keep its beauty intact?
We have reached the last paragraph of this guide to designer rugs. Here we will give you the rules for choosing the ideal artefact for your design needs.
Let's go straight to the heart of the matter. There is only one unavoidable guideline when choosing high-design pieces for furnishing a home or commercial location. This is stylistic consistency with regard to the project. What exactly do we mean by this? Tastes are tastes and, on the other hand, space requirements are constraints that must be taken into account. However, subject to these, the only real rule guiding the choice of designer rugs – and this applies more generally to any luxury carpet – is perfect adherence to the style of the location. In essence, this means that whichever artefact you decide to place in a home or commercial space, the carpet you choose must fit 100% into the style of the room or location.
In other words: it is the carpet that must always fit the overall design. The opposite does not apply. This is the only and most important condition to be met. For the rest, no solution is to be discarded a priori, but must be evaluated precisely in relation to the general context in which it fits.
What about the maintenance and cleaning of designer rugs? What are the best tips? Here too, a few – but precise – rules apply, which must be observed with a certain diligence.
Regular and thorough cleaning is the first indication for those who want to maintain the beauty of a luxury carpet. Specifically, vacuum cleaning is the most valuable ally of those who have chosen to furnish their home with one or more luxurious designer pieces. And how often should these artefacts be cleaned? There is no single answer to the question we have just asked. Generally speaking, the frequency depends mostly on how many people live in the house or the number of customers who frequent the environment, if we look at it from the point of view of a commercial context.
However, taking care of designer rugs is not strictly a matter of cleaning only. Protecting the pieces from possible furniture damage is also a very important precaution. Many of us do not think about this, but it is indeed the case: it is not only time and wear and tear that attack an artefact, but also other furnishings can be considered as real aggressive agents. Let us give an example to make it clear how this can happen. When a carpet is placed under a sofa or under a bed, it is always advisable to add protection to the base of the legs of such furniture. How come? The reason must be sought here: it is important to prevent the furniture from leaving marks – or even damaging – the pile of the designer carpet. The protection can be made of different materials. What is important is that it is soft, so as not to create in any way an opportunity for abrasions on the pile.
Nodus creates prestigious rugs.
Bring luxury into your home!
>>> CONTACT US! <<<

Nodus has reinvented the luxury rug. It was in fact the first brand to propose the concept of the rug as a work of contemporary art.
Nodus has always created exclusive products that furnish the most beautiful homes in the world. Do you want to make your home inimitable as a work of art?
Bring a hand knotted rug of the highest quality and design into the spaces of your daily life! Give your family and the people you love the beauty of a dream masterpiece! Every piece of Nodus is designed by famous Designers, making it recognisable and prestigious. In this way, each rug is unique: you will not find another one like it. Like all beautiful and unrepeatable things, one piece in the Nodus collection sets you apart and speaks to others about your taste and elegance. CONTACT US!