Luxury rugs for a home in maximalist style
Luxury rugs —
Nov 19.2021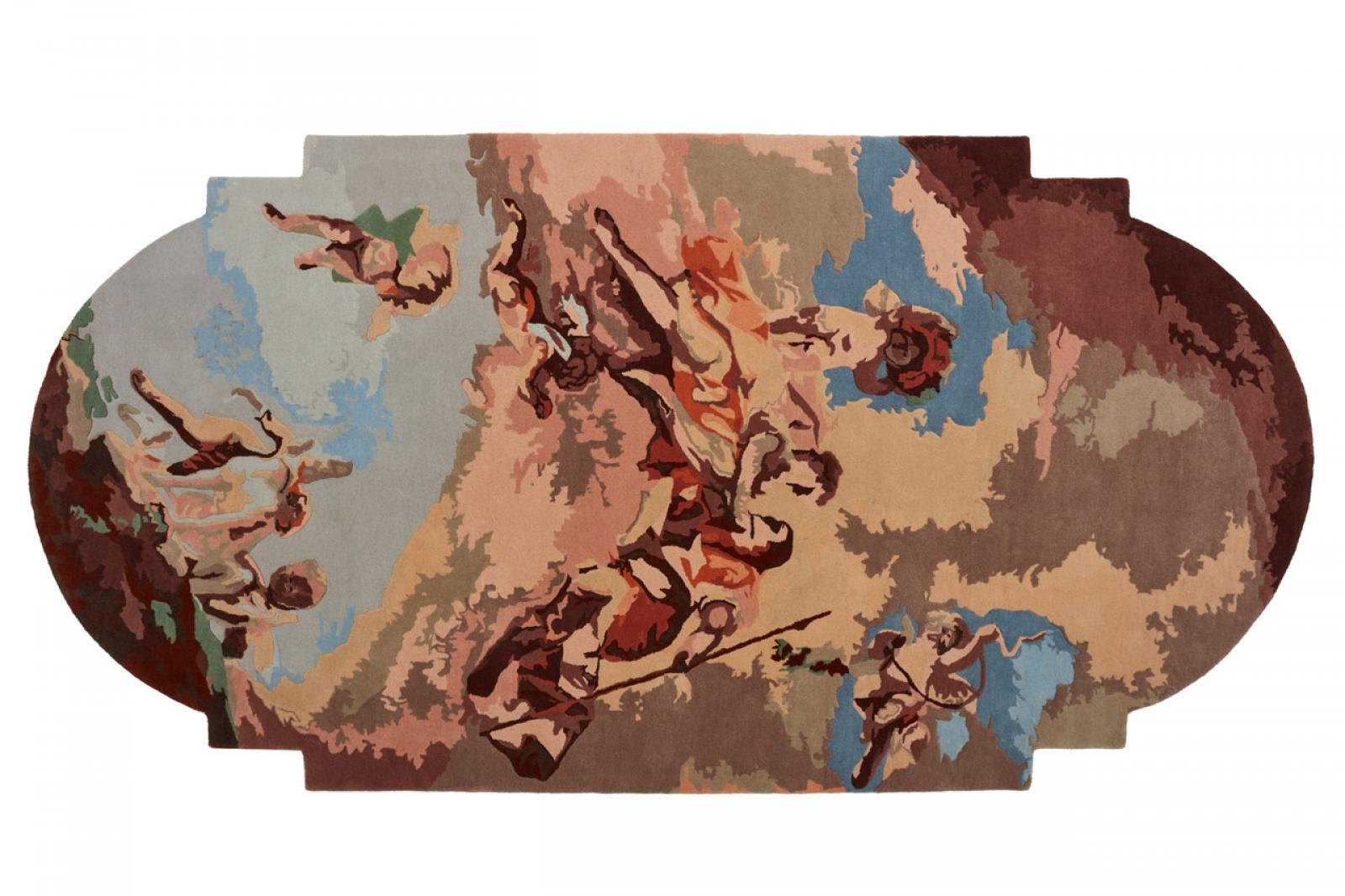 After decades in which it was the minimalist style to dominate unchallenged interior design trends (and therefore also of luxury rugs), for some time is carving out space for the maximalist style. This style is characterized by flashy furnishings, an abundance of colors and combinations (even bold ones) between elements with very different designs.
It is a style capable of giving rooms a lively and colorful atmosphere, but you must be careful not to overdo it.
How are spaces furnished in maximalist style? And what luxury rugs should be chosen?
We said that, among the emerging interior design trends, there is certainly the maximalist style. It can be seen as the opposite of the Nordic style, which has long been among the most successful furniture styles. This trend has inevitably involved luxury carpets as well.
To fully understand the characteristics of the maximalist style, it may be useful to start from its very opposite: the Nordic style. Nordic style furniture, in addition to being a way of furnishing the house, is also a bit of a philosophy of life. The rooms are furnished with a few essential elements, with furniture with clean lines and neutral colors. Everything is in order, everything has its place and the superfluous is banned. Hence the choice of luxury carpets that, consistently, are simple and often monochrome.
In maximalist environments, on the contrary, decorations abound. The rooms are full of objects and colors, and transmit energy. A home furnished in a maximalist style and designed with care is also able to tell a lot about the stylistic choices made. In some ways, this is a style in constant evolution: you can always add elements found in a flea market, recovered from an old family home, purchased in a vintage store or designed ad hoc by a designer.
What might seem to be a random combination of furniture elements (and this can also apply to luxury rugs) is instead the result of a very precise choice. Furniture, decorations, carpets and accessories must be chosen and mixed to create a coherent whole that is faithful to the wishes and values of the client. In a classic maximalist environment, we can find new furniture elements, antiques, recovered objects and unique design pieces.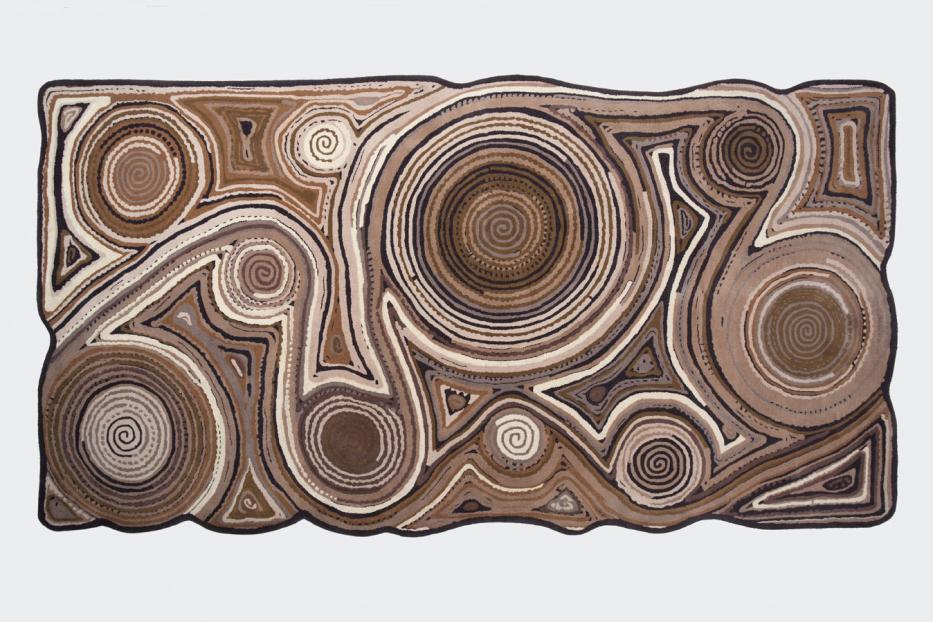 The importance of decoration in maximalist furniture (including carpets)
Carpets, pillows, textiles and furniture accessories are essential to give a unique and special touch to the rooms of the house furnished in maximalist style. Often it is thanks to the presence of this kind of elements that you can convey that exuberant and cheerful character that characterizes the maximalist environments.
Curtains, cushions and carpets are usually very colorful and create a sharp visual contrast with walls, floors and furniture. A constant in rooms decorated in a maximalist style is the combination of different patterns and materials. Wood, metal, fabrics and wallpapers happily coexist and often each of these elements has strong lines and a strong personality.
Within the same room we can find, for example, curtains with a geometric pattern, wallpapers with floral prints and luxury carpets with a texture in relief. Through the game and balance of textures, materials and colors, you can build a flashy and bold style, a kind of modern version of the Baroque style.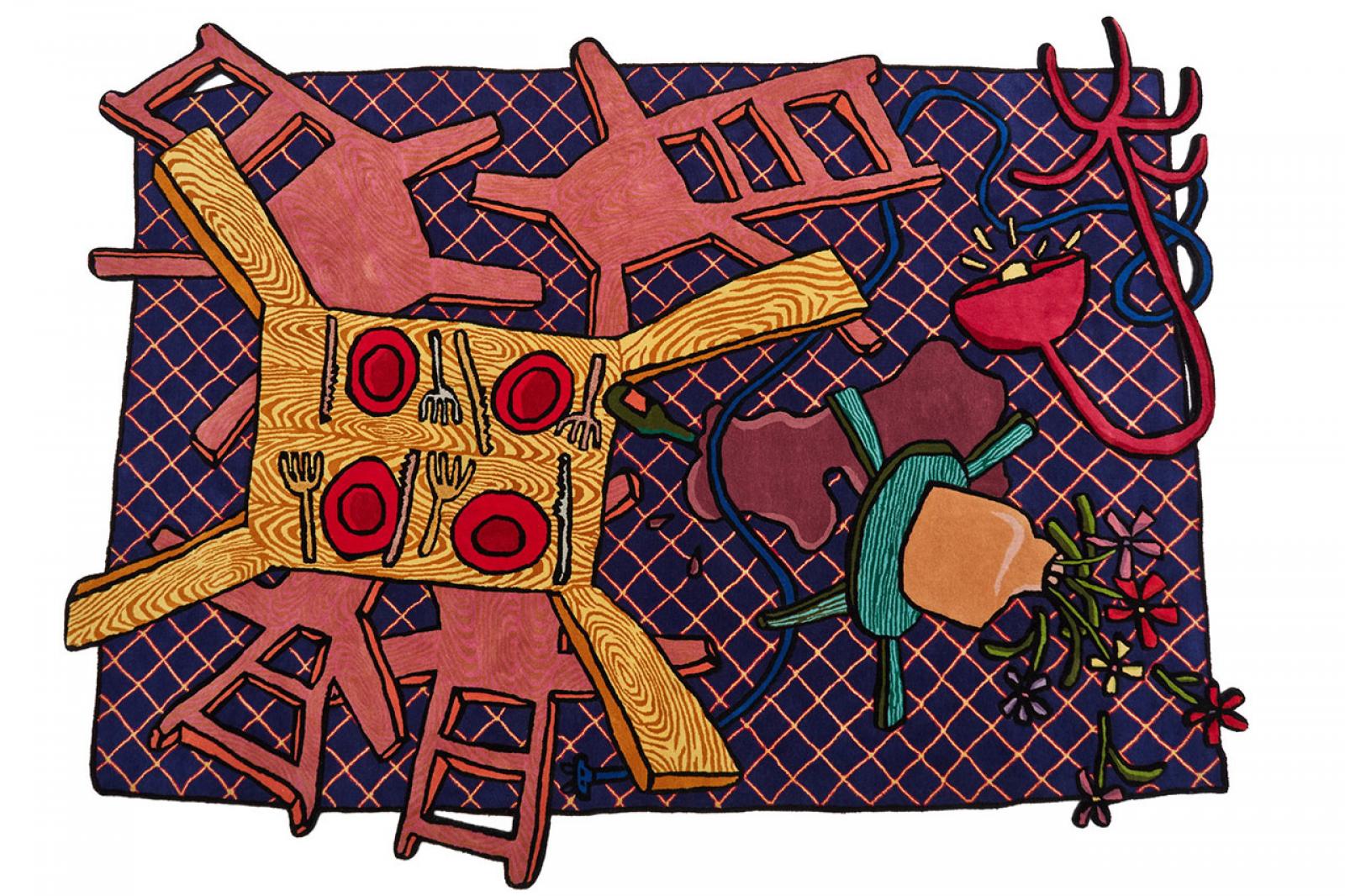 What luxury carpets to choose for a maximalist home?
Given the importance of carpets, it is necessary to define very carefully the characteristics of the models to be included in the house. In general, the carpets that fit perfectly in a maximalist environment are made in bright colors and have prints rich in details.
For this style, geometric patterns are indicated, proposed in several colors combined with each other, but also large floral patterns, to be combined with wallpapers or curtains. Generally, large carpets are used, which are suitable for open spaces or rather large living areas. Overlays also work well and allow you to use carpets with different colors and patterns to decorate different areas of the room.
In rooms decorated in a maximalist style, you can also use carpets made in bright colors but with a simple design. Such a choice is useful for balancing an already heavily furnished room and for making the color choices stand out in a special way.
Maximalist environments are often influenced by futurist style as well. Both of these furnishing styles break the mold and make original use of space. The arrangement of furniture is freer than in other styles and carpets (luxury or not) can also be placed in an unusual way, for example near a window or off-centre from the furniture.
Suitable for strong personalities and those who love to mix motifs, colors and textures, the maximalist style is an option to consider if you want an environment that can best reflect a refined and original aesthetic taste. And this, as we have seen, also has repercussions on the choices of luxury carpets.
Nodus creates prestigious rugs.
Bring luxury into your home!
>>> CONTACT US! <<<

Nodus has reinvented the luxury rug. It was in fact the first brand to propose the concept of the rug as a work of contemporary art.
Nodus has always created exclusive products that furnish the most beautiful homes in the world. Do you want to make your home inimitable as a work of art?
Bring a hand knotted rug of the highest quality and design into the spaces of your daily life! Give your family and the people you love the beauty of a dream masterpiece! Every piece of Nodus is designed by famous Designers, making it recognisable and prestigious. In this way, each rug is unique: you will not find another one like it. Like all beautiful and unrepeatable things, one piece in the Nodus collection sets you apart and speaks to others about your taste and elegance. CONTACT US!