Jute rugs in living room: how to choose the right piece for your interior design project?
Design — Home —
Jul 28.2023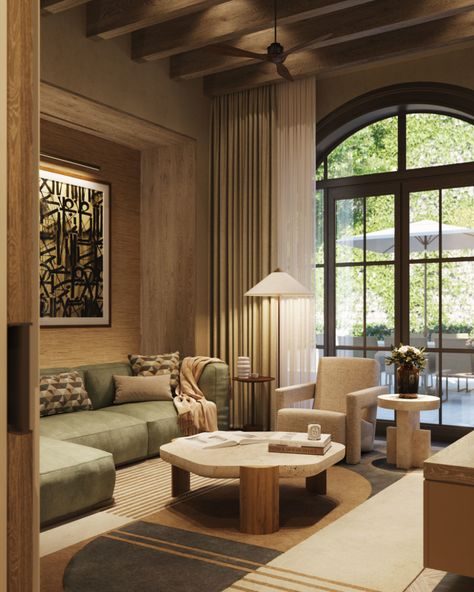 Durable, versatile and with a naturally elegant design, jute rugs in living room are perfect for making the most of a space of any size.
If you are planning a furnishing project, consider this kind of carpet, which is easy to match with different furnishing styles and can give the room an irresistible touch of naturalness. Also consider that the neutral colours of jute pieces go well with different types of flooring and wall colours. By resorting to overlays, then, you can experiment with original solutions that are even closer to your style.
Why is it a good idea to choose jute rugs in living room?
Jute rugs in living room, whether standard or custom-made , are an excellent choice for decorating any type of living room. Indeed, in addition to catching the eye due to their natural and simple appearance, these textiles have numerous advantages, both from a practical point of view and in terms of furnishing choices.
The aspect that most of all makes jute rugs perfect for living room decoration is their durability. Jute yarn has been known for centuries for its strength and longevity. In the home, jute rugs are excellent in any room, such as the living room, where traffic and the movement of furniture can wear the surface.
Besides being strong and durable, jute rugs also prove to be very versatile, especially in terms of style. Since they are characterised by a minimalist design, these pieces fit in very well with a wide range of styles. If you choose to furnish your living room with a jute carpet, you can easily find the right combination with sofas, armchairs or coffee tables and succeed in creating a harmonious and cosy ambience.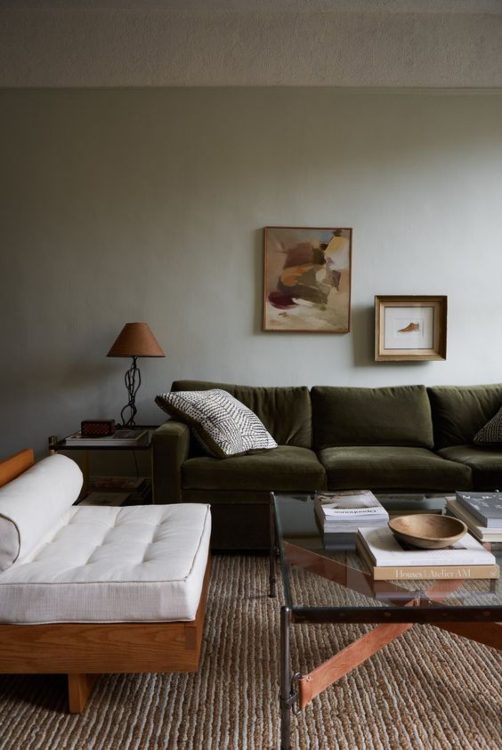 When choosing to furnish with jute rugs, one should not forget their ability to add a natural and eco-friendly touch to the living area of the home. As they are made from a vegetable fibre that is often not treated with paint or toxic substances, these rugs are a perfect choice for those looking for sustainable and environmentally friendly furniture. Furthermore, jute is biodegradable and can be easily recycled, making jute textiles an environmentally friendly choice for those looking to reduce their environmental footprint.
How can jute rugs in living room be combined with furniture?
Jute rugs in living room can provide a beautiful result both in combination with contemporary furniture as well as in spaces decorated in a modern and minimalist style, up to and including Nordic and Scandinavian settings.
Those who want a more original result can also opt for jute rugs to go with vintage furniture pieces or rustic elements to create a more boho or shabby chic style.
One of the aspects to consider very carefully when choosing to furnish the living room with jute rugs is the colour of these models. In almost all cases, jute rugs are made in neutral, natural shades such as beige, brown and light grey.
The natural colours of jute are very easy to match: you can achieve excellent results with different types of flooring, for example, and you can also find the right balance with coloured walls.
If there is a dark wood floor in the house, a lighter coloured jute carpet will create a nice contrast. On the other hand, if the walls are already coloured or bright, neutral coloured jute rugs will help harmonise the room and add a feeling of warmth.
For an eco-friendly style, you can combine jute rugs with furniture made of wood and raw fabrics such as linen or cotton. The result will be an even more cosy ambience in balance with nature.
If you want to give your home a more Nordic look, on the other hand, you can combine jute rugs in living room with furniture in a minimalist design and simple geometries. The neutral colouring of the rugs can be warmed up by the combination of small decorations in pastel shades that will help create a pleasant and calming ambience.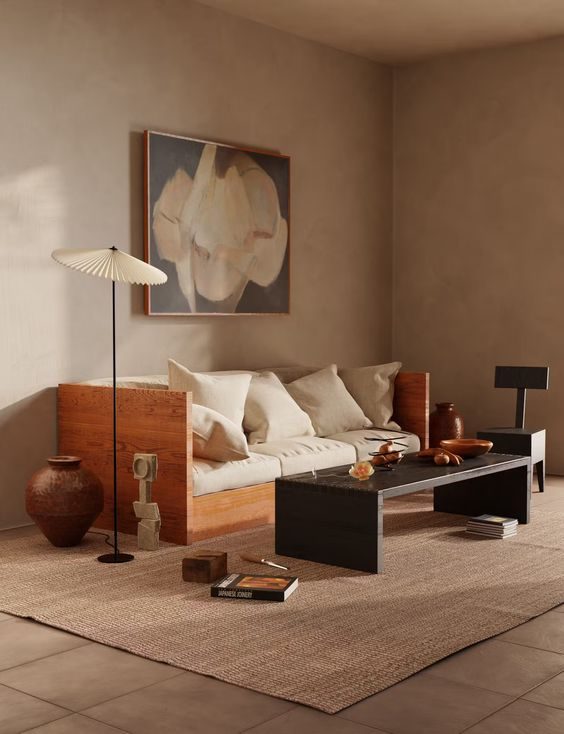 Some solutions for decorating a living room with a jute carpet
Since the style of jute textiles is extremely simple and the colours used for this type of rug are neutral and essential, it becomes very important to understand how to enhance the rugs by giving them a central role in the decor of the room.
An interesting option for customising the living room and giving jute rugs a central role is to use the overlapping technique. Using them on top of each other helps to give depth and texture to the room, especially if the living room is large.
In an open-plan room, for example, overlapping rugs can define and separate the different areas into which the room is organised. Those who need to furnish a smaller space can take advantage of the natural elegance of jute rugs in living room to add warmth and style to the location.
Nodus creates prestigious rugs.
Bring luxury into your home!
>>> CONTACT US! <<<

Nodus has reinvented the luxury rug. It was in fact the first brand to propose the concept of the rug as a work of contemporary art.
Nodus has always created exclusive products that furnish the most beautiful homes in the world. Do you want to make your home inimitable as a work of art?
Bring a hand knotted rug of the highest quality and design into the spaces of your daily life! Give your family and the people you love the beauty of a dream masterpiece! Every piece of Nodus is designed by famous Designers, making it recognisable and prestigious. In this way, each rug is unique: you will not find another one like it. Like all beautiful and unrepeatable things, one piece in the Nodus collection sets you apart and speaks to others about your taste and elegance. CONTACT US!