Unique carpets: how are they made? How do you recognise them? How to choose them?
Design — Luxury rugs —
Jun 10.2023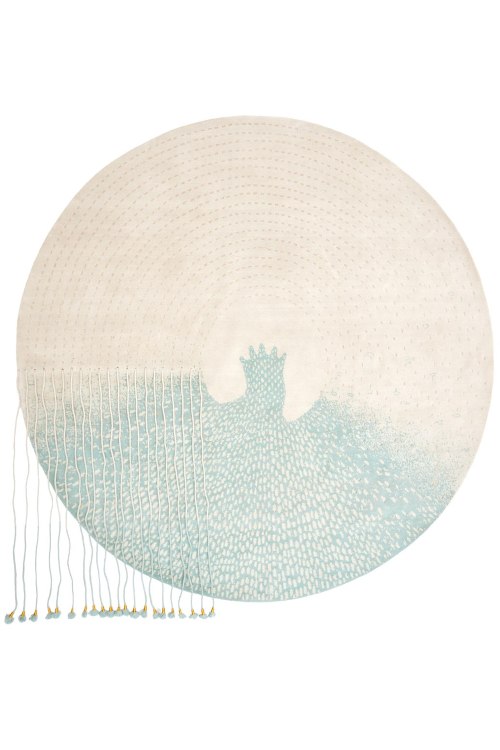 Today we are talking about unique carpets, i.e. those textile artefacts that can change the look of a location, transforming it into a space of great style, taste, luxury. Or into a more relaxed, relaxing, informal place. All this depends, of course, on the choice of the particular artefact. Let us see why and, consequently, what kind of choices to make, depending on the different furnishing project.
Let us begin by saying that carpets are an essential decorative element in any home. In this sense, furniture lovers know how important it is to choose the right artefact. But what really makes carpets unique?
There are essentially three elements that distinguish the most beautiful carpets in the world and turn this decorative element into the absolute star of home furnishing. Unique carpets are characterised by handmade workmanship, sophisticated design and high-quality, high-quality materials.
What are the elements that make unique carpets recognisable?
How do you recognise unique carpets? Craftsmanship is undoubtedly one of the most distinctive aspects of the process that leads to the creation of the best carpets. The handmade process ensures that each product has unique and inimitable characteristics.
To make carpets, whether hand-knotted, woven or tafted, highly experienced craftsmen are involved and put all their knowledge and technical skills to use. This wealth of skills and know-how gives added value to each individual product and enables a final result that cannot even be remotely imitated by mechanical processing.
What makes each hand-knotted rug truly unique are the small or large imperfections that characterise the craftsmanship. More or less tight knots and more or less precise designs from potential weaknesses turn into details that increase the value and charm of the product.
Another key element that makes a textile artefact unique is its design. In both traditional and contemporary patterns, the way the product is designed and engineered gives a huge value to the artefact. Carpet designers can draw inspiration from a wide variety of elements for their creations.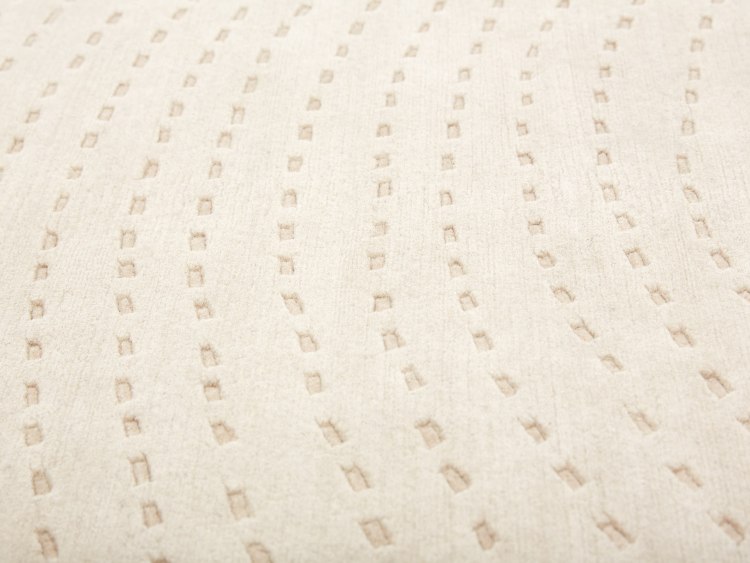 Often, professionals involved in the design of unique carpets are inspired by elements with which they are in close contact, such as elements of nature or local cultural traditions. In other cases, however, the designer makes use of abstract ideas or simple geometric figures.
It is often the design that is the characteristic aspect of carpets that is most able to add value to a home and turn a simple artefact into the main focal point of the room.
The third element that makes carpets inimitably unique is the material or mix of materials used. The most commonly used fibres include wool, silk, cotton and other natural fibres such as jute or sisal. This choice influences the appearance that the textile artefact will have and will depend both on the availability of the different materials in the production area and on the desired result.
Why furnish one or more rooms with unique carpets?
Carpets are certainly one of the most versatile pieces of furniture and, thanks to their wide range of patterns, textures, colours and materials, they can completely transform the look of the home. However, a unique and well-chosen carpet can guarantee an even more surprising result.
We have already emphasised that what makes an artefact unique is the particular combination of the processing technique used, the design of the product and the materials chosen to make the carpet.
The details, the quality of the workmanship and the decorative motifs used make all the difference and can dramatically change the appearance of different rooms in the home. When you decide to furnish with a luxury carpet, you are faced with a choice of thousands of designs ranging from typical designs used by nomadic oriental tribes to designs reminiscent of the contemporary art world.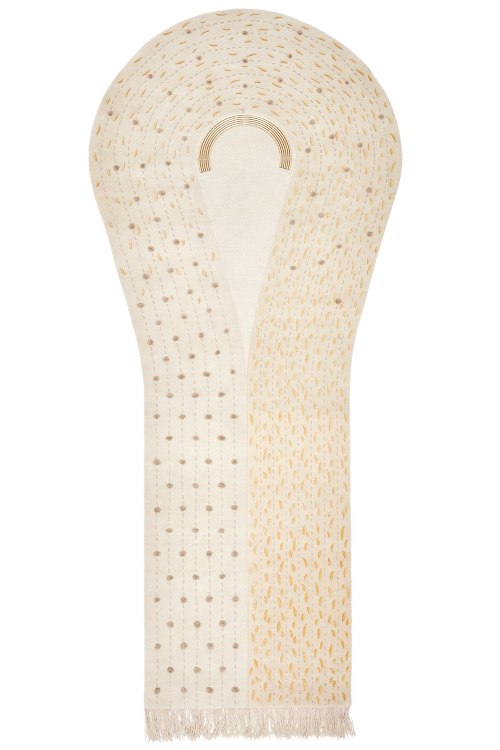 How can unique carpets be used in home furnishing?
Furnishing your home with unique carpets is a way to personalise your rooms, making them original and sophisticated with a simple interior design intervention. Matching different carpet models with furniture to bring out their design and elegance can be a challenge, but with a little care, excellent results can be achieved.
Those who wish to create a piece of furniture that allows one to breathe in an ethnic atmosphere in the home and makes one think of distant worlds can decide to combine various carpets from different eras and cultures that perhaps have similar colours and patterns in common.
If, on the other hand, the aim is to create a sober and minimalist atmosphere, it is preferable to use neutral-coloured pieces with an essential design. In general, unique carpets with a modern design are the most suitable when you want to create an elegant and minimalist ambience, while those with more elaborate patterns are perfect for those who want to give the room a touch of originality.
Nodus creates prestigious rugs.
Bring luxury into your home!
>>> CONTACT US! <<<

Nodus has reinvented the luxury rug. It was in fact the first brand to propose the concept of the rug as a work of contemporary art.
Nodus has always created exclusive products that furnish the most beautiful homes in the world. Do you want to make your home inimitable as a work of art?
Bring a hand knotted rug of the highest quality and design into the spaces of your daily life! Give your family and the people you love the beauty of a dream masterpiece! Every piece of Nodus is designed by famous Designers, making it recognisable and prestigious. In this way, each rug is unique: you will not find another one like it. Like all beautiful and unrepeatable things, one piece in the Nodus collection sets you apart and speaks to others about your taste and elegance. CONTACT US!