Custom-made sisal rugs complete guide to choosing them
custom rugs —
Jun 24.2022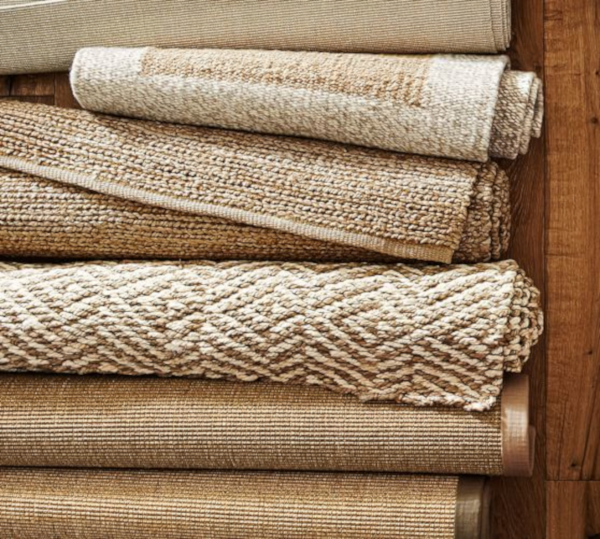 Custom-made sisal rugs are among the trendiest furniture options of the moment. This type of rug is especially chosen by those looking for natural and rustic-looking patterns.
Thanks to its qualities of durability and versatility, sisal is a natural fiber that proves to be ideal for decorating both indoor and outdoor spaces in the home.
What are the benefits of custom sisal rugs?
Sisal is one of the most widely used fibers of plant origin for manufactured goods. The fiber is obtained from the Agave Sisalana plant, which is typical of Central and South America, China and some African states. Depending on the area of origin and the degree of seasoning of the fiber, its color can vary from a light beige to a warm brown.
Carpets made from sisal are particularly resistant to both footfall and moisture. This makes them an excellent solution for furnishing busy spaces in the home, such as the living room, or damp rooms, such as the kitchen. These qualities also mean that sisal carpet feels cool during the winter months and quite warm during the winter.
The durability and ability to withstand humidity and temperature changes also allow sisal rugs to be used outdoors, to furnish terraces and gazebos.
Often, those who choose a custom sisal rug for their home also make this decision because it is a fully sustainable artifact. In many cases, the sisal fibers are left in their natural appearance and are not dyed or painted. As a result, the carpet is biodegradable and, therefore, does not negatively impact the environment.
Another reason why it is worth choosing to furnish a room with a custom sisal rug is the material's ability to protect the floor. Especially if there is a delicate or antique floor in the house, a sisal model can prevent scratches or visible signs of wear and tear.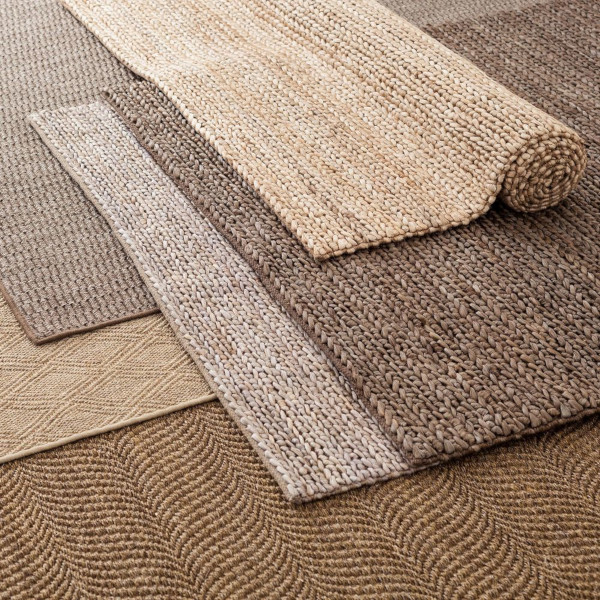 How to take advantage of custom sisal rugs in luxury furniture?
Among the interior spaces in the home, those best suited to be furnished with a sisal rug are the living room, entryway, and hallways. In all three cases, these are highly trafficked spaces in the home where the weave of sisal fibers can stand out.
When choosing to furnish with a sisal rug, one should always keep in mind that, unlike with a wool, cotton or silk artifact, the surface of the piece is not perfectly smooth. This implies that, once woven, the carpet fibers create a slightly raised pattern.
For this very reason, it is advisable not to place the rug below the dining table and chairs. In fact, rubbing between the legs of the chairs and the pile could damage the artifact.
As mentioned, a custom sisal rug can also be used outdoors. For example, a large rectangular rug can color and fill a large terrace. On the other hand, a smaller piece can be used to decorate the lounging area inside a gazebo.
By requesting a custom-made rug, you can precisely define the size and shape to be given to the artifact. For an even more personalized result, you can request the presence of an outer border or the addition of some detail, such as colored inserts, alternating light and dark fibers, or the use of special paints.
When to choose to furnish a room with a custom sisal rug?
Sisal rugs fit perfectly into furniture designs that focus on simplicity and eco-sustainability. Just to give an example, in a room furnished in a Nordic style, with a few predominantly white pieces of furniture, the sisal rug is responsible for warming the atmosphere with its natural look and warm colors.
The somewhat rustic look of sisal fibers also makes the rugs perfect for decorating country homes and, in general, country-inspired rooms. In these spaces, the simplicity of sisal rugs is enhanced by their proximity to wooden furniture and other materials of natural origin, such as wooden lamps or textiles made of plant fibers.
The sustainability of this furniture choice should also not be underestimated. Thanks to the use of undyed fibers or organic colors, the negative impact on the environment is greatly reduced. All this without sacrificing having an elegant and durable rug.
Being able to commission the creation of custom sisal rugs allows you to have patterns that blend in with the home environment and are truly capable of giving a unique and special look to any room in the house.
Nodus creates prestigious rugs.
Bring luxury into your home!
>>> CONTACT US! <<<

Nodus has reinvented the luxury rug. It was in fact the first brand to propose the concept of the rug as a work of contemporary art.
Nodus has always created exclusive products that furnish the most beautiful homes in the world. Do you want to make your home inimitable as a work of art?
Bring a hand knotted rug of the highest quality and design into the spaces of your daily life! Give your family and the people you love the beauty of a dream masterpiece! Every piece of Nodus is designed by famous Designers, making it recognisable and prestigious. In this way, each rug is unique: you will not find another one like it. Like all beautiful and unrepeatable things, one piece in the Nodus collection sets you apart and speaks to others about your taste and elegance. CONTACT US!