Irregular Rugs, bring creativity in your interiors
Design —
Oct 29.2022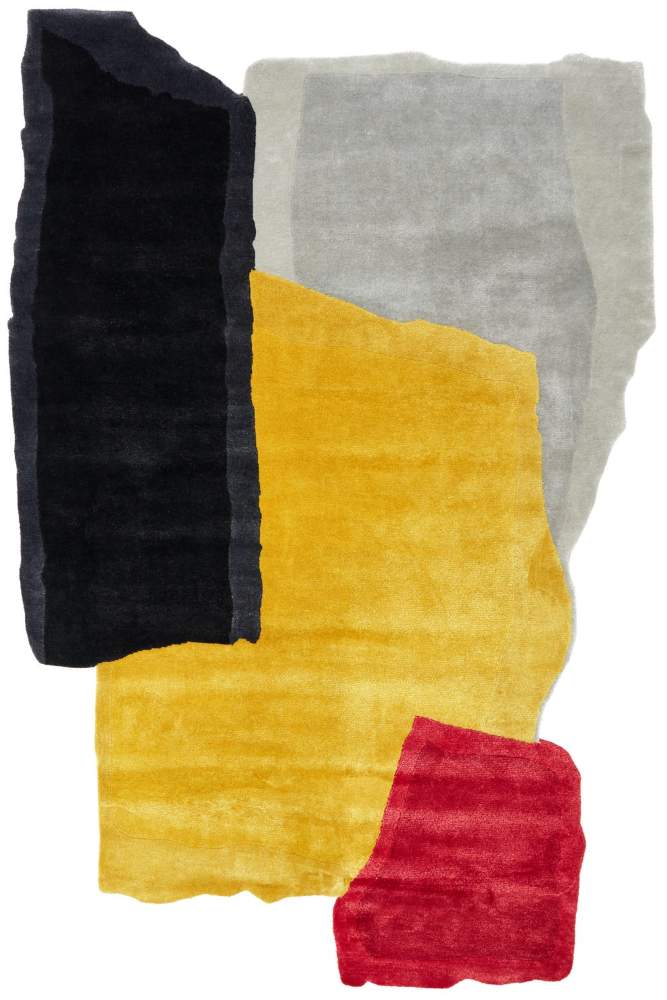 The unconventionally shaped rugs make a statement and easily add interest to the room in which they are placed. Many irregularly shaped rugs are inspired by organic nature shapes, while others are the result of multiple geometric figures overlapping. Irregular rugs are popular for home decorating because they are unique and can often be found in unique places. They can also be very easy to clean, which is another plus. They are also very easy to care for. Dust it with a clean rag, and the Rug will look new. If you are looking for a new rug but don't know which style to choose, our selection of rugs has something that may be right for you.
The history of irregular Rugs: origins, design, and applications
You can trace the history of irregular Rug back to prehistoric times. They were used as floor mats and may have been used as decoration or protection in homes. Today, irregular are popular in many cultures for their unique design and variety. The most common applications for N irregular Rug are floor covering, interior decor, and outdoor functional flooring. You discovered the oldest surviving woven Rug in ancient Persia, or modern-day Iran, around 500 B.C. Hand-knotted carpets were most likely present hundreds of years ago in what is now Georgia, Armenia, Azerbaijan, and Turkey.
Different types of irregular Rug
Different types of irregular Rug are becoming increasingly popular as they offer homeowners a unique and beautiful option. Whether you're looking for a traditional rug or something a little bit different, there's an irregular Rugs Rug that will perfectly suit your home. The most common type is the circular carpet, which consists of a series of circles -often as many as six or eight- designed to be drawn out. This type of Rug is usually woven to create a pattern that follows the outline of its wearer s feet. The result is a rug that s easy to walk on, even if you're not exactly sure what you're walking on. More sophisticated and irregular Rug is also available that use directional patterns and other markings to create a unique look that s not found in the traditional circles of this type of Rug. These rugs are great for people who like a little extra style.
Differences between regular and irregular Rugs
The popularity of irregular Rug has grown as they offer an alternative to traditional rug designs. Their addition to a room can add a new element to the look and feel of a home. How to choose the best Rug for your room The room you want to decorate is a factor in choosing the type of Rug you should use. Some rooms are better suited to one type of Rug, while others can be used with both types.
Regular rugs are typically more expensive than irregular Rug, but they can have a more formal appearance. They may also be less durable, though they can last longer if taken care of properly. Regular rugs usually do not have a loop at the centre of the Rug. This loop is typically used to hang a piece of furniture or another item on the floor. The loop allows for easy placement of items that may be too large to place on top of a regular rug. Regular rugs may also have a small hole at the centre. This hole is used to hold in the colour and style of the Rug, or You can use it for other purposes. Regular rugs are usually made from wool or cotton.
The benefits of irregular Rugs
The benefits of irregular Rug include the following:
1. They add interest and texture to a room.
2. They can be used as an addition to any decorative scheme in a home.
3. They are perfect for groups of people or family gatherings.
4. You can use their unique design to spruce up any space in your home.
5. You can add texture to your home by using irregular Rug in different areas of your home.
6. Use an irregular Rug to create a focal point in your home.
7. You can use them to cover the floor of a long, narrow room or the stairs of a staircase.
8. They are easy to clean and do not take up much room on your home's floor.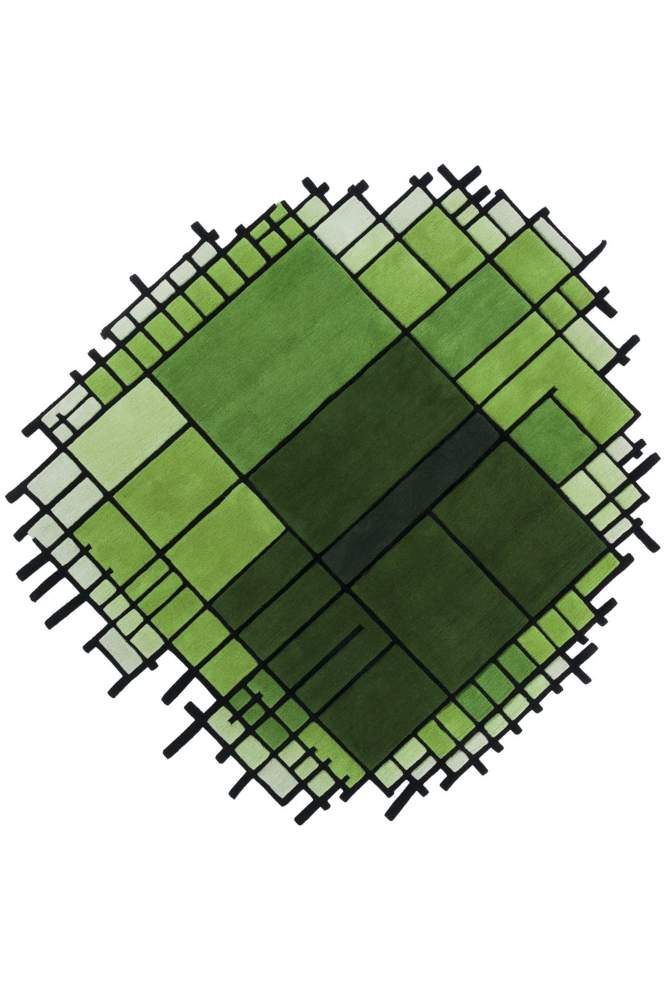 Introduction to irregular rug design
The irregular rugs design is a creative way to add interest and personality to any area of your home. There are endless possibilities regarding how you can personalize an irregular rug, and there are various designs to choose from. Here, we will look at one of the most popular irregular rug designs – the abstract mosaic. This design has a unique and fun look that You can incorporate into any room in your home.
History of irregular Rug designs
Different rug designers have different approaches to creating irregular Rug. Some use traditional knotting techniques, while others use more free-form designs. Regardless of the design approach, a Rug designer must adhere to certain principles to create an evenly distributed rug surface area. A designer must always be aware of the flooring material being used. The Rug must be flat on a flat surface if made with the carpet. One way to achieve this effect is to have a rug pad placed under the Rug so that it lays flat on the floor. Rug designers must also be aware of the colour-fastness of the carpeting being used. If a rug is laid on a carpet that is too dark in colour, the effect will not be as attractive as a lighter-toned carpet.
irregular rugs modern
Irregular rugs are more popular and associated with a certain style of design. They can be used in any room and are often considered a sign of sophistication. However, there are some drawbacks to using irregular rugs. One reason is that they can often look out of place in formal or traditional rooms. Another downside is that they may not last as long as other types of flooring.
irregular rug shapes
Irregular rug shapes can signify that the Rug is not in good condition. If you see this type of Rug often, it might be time to replace it.
Doodle Rug
It's reimagining area rugs in shapes and designs you've never seen before. Our pastel poplar doodle rug has a lot of linear elements and a unique shape. Its small size makes it ideal for small spaces or as a unique addition to a home office.
Tufted Stripe Illusion Rug
This section is about the tufted Stripe Illusion Rug, which looks like a stripe on a rug but consists of several stripes that run in different directions. This unique Rug is perfect for any room and can be used as an addition to any home décor. The stripes make the Rug appear to be a stripe on top of a rug, but the pattern is woven into the fibres of the wood.
Geo Rock Rug
There is something almost perfect about irregular rugs. They are unpredictable but also captivating and unique. They can be used in various ways, from adding an extra touch of pizzazz to simply providing some colour and life in an Entry Level home. Here are five reasons why you should consider purchasing a Geo Rock Rug. Though it was designed for Crate & Barrel's children's line, Crate & Kids, this stunning multi-coloured geometric area rug has a surprisingly adult feel. This Rug, made of soft yarn-dyed wool, blends colour and texture for an instantly eye-catching effect. It's also slip-resistant, thanks to the cotton-latex backing.
Ugly Rugby Handmade Utility Rug
Rugs can be a great way to spruce up any living space, but they also come with challenges. Many people are unaware of the differences between a good and an ugly rug, so they end up with something that is either too dangerous or too expensive. Different types of rugs can be appropriate for different spaces, but some things to keep in mind when choosing one include: how often it will need to be cleaned, the cost, and what type of surface You will use it on. If you're unsure which Rug is right for your home or want something unique but not too costly; there are many options available.
Conclusion
The article discusses irregular rugs and the different ways. You can use them. It also covers the benefits of using irregular rugs, including increased durability and reduced noise levels.
Nodus creates prestigious rugs.
Bring luxury into your home!
>>> CONTACT US! <<<

Nodus has reinvented the luxury rug. It was in fact the first brand to propose the concept of the rug as a work of contemporary art.
Nodus has always created exclusive products that furnish the most beautiful homes in the world. Do you want to make your home inimitable as a work of art?
Bring a hand knotted rug of the highest quality and design into the spaces of your daily life! Give your family and the people you love the beauty of a dream masterpiece! Every piece of Nodus is designed by famous Designers, making it recognisable and prestigious. In this way, each rug is unique: you will not find another one like it. Like all beautiful and unrepeatable things, one piece in the Nodus collection sets you apart and speaks to others about your taste and elegance. CONTACT US!