Hand tufted rugs India: what are their distinguishing features?
Materials and techniques —
Apr 14.2023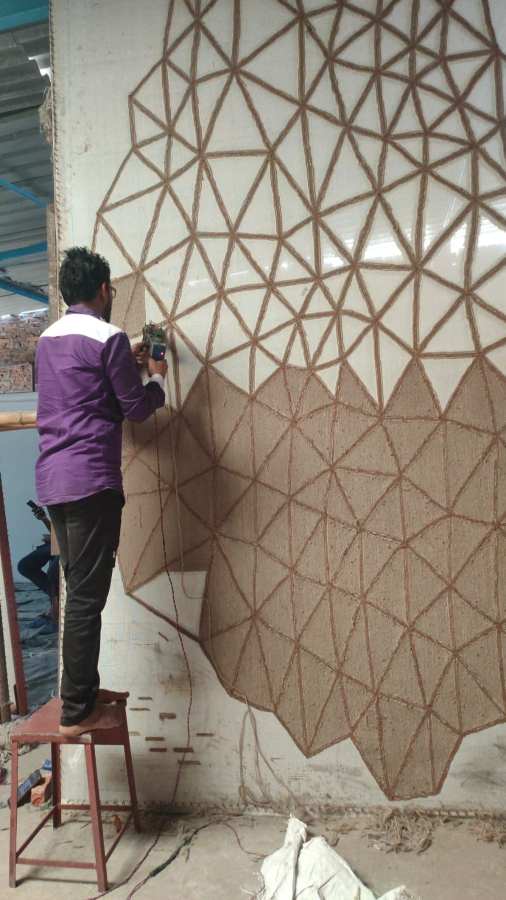 In today's article, we discuss the hand tufted rugs India. According to some interpretations, the origin of hand tufted rugs can be traced back to the earliest known carpet models. According to other schools of thought, on the other hand, one can only speak of tafted rugs with reference to the models made from the 1930s onwards, when the taft gun began to become widespread.
In any case, the hand tufted rugs India, like those of other countries, are a splendid example of how rich and varied the art of carpet making is. India has in fact established itself over time as one of the most important production markets.
Hand-tufted rugs India stand out above all for their use of bright colours and modern design, making them suitable for homes furnished in a contemporary style or for those looking for elegant rugs that add a touch of colour to the space.
What are the characteristics that distinguish hand tufted rugs India?
Hand tufted Indian rugs are handmade by experienced weavers who specialise in the use of the weaving technique known as tufting or needlepoint. This method of weaving rugs involves placing the chosen yarn on a fabric base using a tool called a tufting gun. With the use of this tool, several threads can be attached at a time, greatly speeding up processing and allowing the desired patterns to be created with extreme precision.
What distinguishes hand tufted rugs India is the softness of the yarns and the comfort of the carpet. This is achieved through the use of carefully selected wool or cotton fibres. Many of the tafted rugs made in India have a long pile finish. In addition to providing a high degree of comfort, this type of carpet can be used to hide stains and dust, especially when dark coloured fibres are used.
The manual processing makes each hand-tufted carpet unique. What also makes Indian rugs original is the presence of colours and decorative motifs typical of the country's culture and tradition. Some rugs may feature geometric patterns, while others may be decorated with floral or animal motifs.
Hand tufted rugs India are very different from those produced elsewhere or with other weaving techniques, such as Persian or Turkish rugs. While the latter tend to have a more complex and detailed structure, hand tufted rugs in India seek to emphasise the simplicity of the patterns and the natural beauty of the wool or cotton used.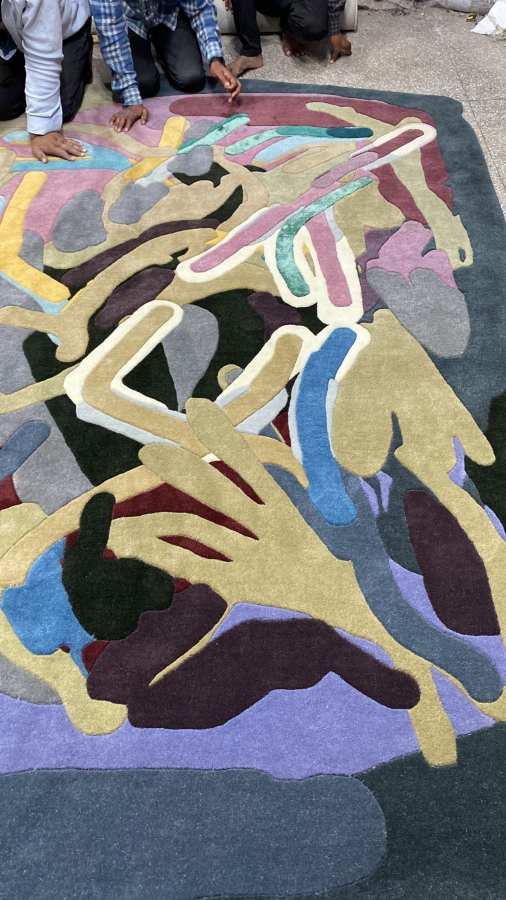 What makes hand tufted rugs India unique compared to other artefacts?
Hand tufted rugs in India differ from those produced elsewhere for many reasons, including the materials used, the weaving technique and the design. Compared to Turkish or Persian rugs, hand tufted rugs in India are generally simpler in structure and design, but this does not mean that they are less beautiful or of inferior quality.
For the production of hand tufted rugs in India, materials readily available in the country are used: in addition to wool, which is obtained from sheep or goats, cotton is very often used. Cotton or jute is usually used for the cloth used as a backing to which the yarn is attached.
The designs of hand-tufted rugs in India are inspired by Indian culture and tradition, with colours and patterns that recall the country's art, music and religion. Compared to Persian or Turkish rugs, hand tufted rugs in India often have geometric or floral designs, but may also be decorated with animal figures or sacred depictions.
How can hand tufted rugs India be used to decorate different rooms in the home?
Hand tufted rugs India are an excellent choice for home furnishings, as they offer many possibilities for use and combination with other furnishing elements. Due to their versatility, they can be used in different rooms in the home, such as the dining room, living room, bedroom or study.
Hand-tufted rugs in India are frequently used as decorative floor coverings. Placed under a dining table or in the living room, they can add a warm and cosy touch to the room, as well as protect the floor and reduce noise. Hand-tufted rugs from India can be combined with dark wooden furniture or colourful furnishing accessories, depending on one's personal taste and furnishing style.
Besides their use as floor coverings, hand tufted rugs India can also be used as wall decorations. In this way, the rugs can become true works of art that enrich the interior design of the home. In particular, hand tufted rugs with geometric or floral designs can be combined with other fabrics, such as cushions or curtains, to create a coordinated and harmonious ambience.
Nodus creates prestigious rugs.
Bring luxury into your home!
>>> CONTACT US! <<<

Nodus has reinvented the luxury rug. It was in fact the first brand to propose the concept of the rug as a work of contemporary art.
Nodus has always created exclusive products that furnish the most beautiful homes in the world. Do you want to make your home inimitable as a work of art?
Bring a hand knotted rug of the highest quality and design into the spaces of your daily life! Give your family and the people you love the beauty of a dream masterpiece! Every piece of Nodus is designed by famous Designers, making it recognisable and prestigious. In this way, each rug is unique: you will not find another one like it. Like all beautiful and unrepeatable things, one piece in the Nodus collection sets you apart and speaks to others about your taste and elegance. CONTACT US!