Flatweave rugs: what are they and how to choose them?
custom rugs —
May 17.2022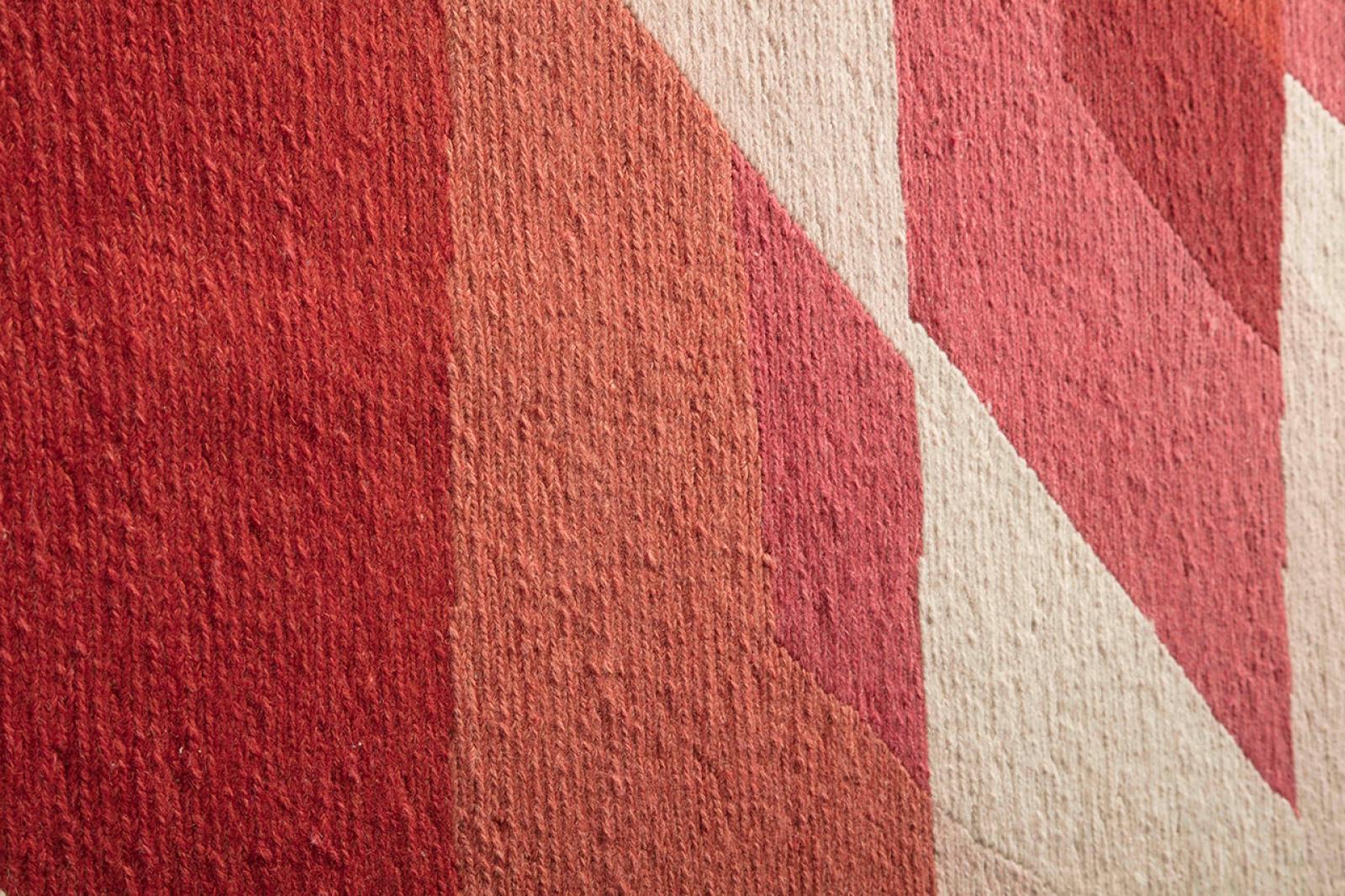 Flatweave rugs are a viable alternative to hand-knotted carpets. Thinner and more versatile, these artifacts can be exploited in many ways and come in a wide variety of designs.
By resorting to made-to-measure solutions, then, custom patterns can be created that fit perfectly into any space in the home.
What do flatweave rugs look like?
When we talk about flatweave rugs, we are referring to woven rugs that have a thinner and simpler structure than knotted rugs. While the latter are made by knotting yarn around the threads that make up the warp and weft, flatweave rugs are made by weaving the yarn using a loom.
This difference in processing technique makes it possible to obtain pieces with a weft that is just as tight and strong, but thinner and lighter than that of a knotted rug.
Flatweave rugs were among the earliest rug designs made and, over time, have been exploited in many different ways, both for their functionality from a practical point of view and from a decorative point of view. Carpets of various sizes have been used, for example, as saddle underlays to stabilize riding, as prayer rugs, or as decorative textiles to beautify floors and surfaces in the home.
Today it is possible to find various models of flatweave rugs. The most famous and popular are kilims, usually made from multicolored cotton threads. Practical and reversible, kilims are artifacts with great decorative power, which can give personality to indoor and outdoor spaces in the home.
Another rather well-known style is sumak. Unlike kilims, these rugs have a forehand and a backhand and are not reversible.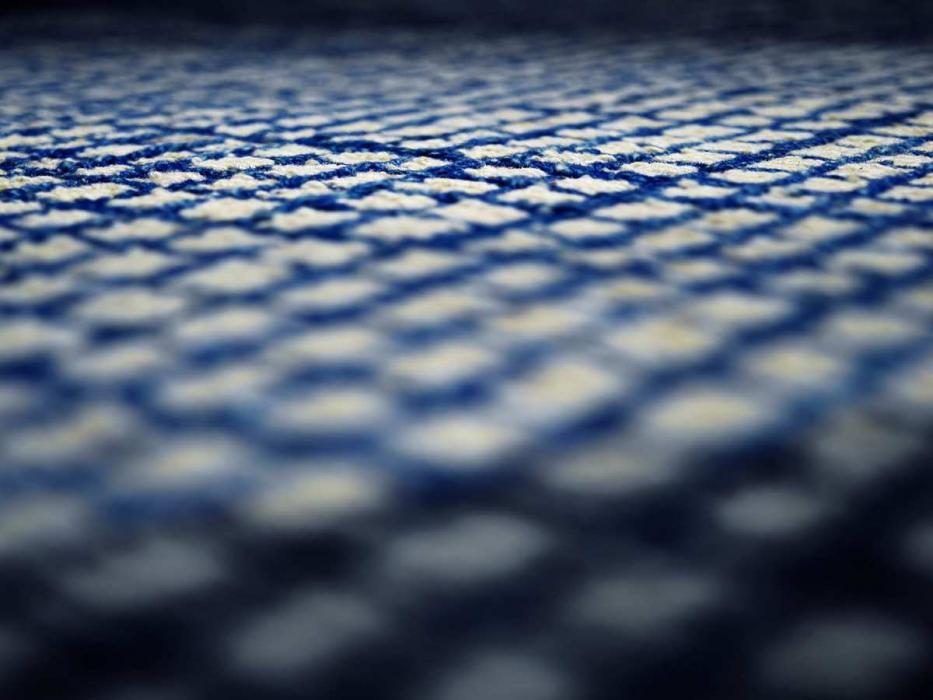 How to decorate with flatweave rugs?
Within the interior design project, flatweave rugs can have multiple applications. Since these pieces are durable and made from rather coarse fibers, they are also suitable for rooms in the home that are heavily trafficked, such as entrances and hallways, and for outdoor spaces where rugs are exposed to sun or weather.
In addition to decorating floors, such carpets can be used as wall decorations, in the form of tapestries. In this regard, it should be noted the fact that tapestries can also be made to fall into the category of flatweave fabrics.
While tapestries originate precisely for the purpose of decorating walls, rugs originate as textiles to be placed on the floor, but they can also be interpreted in an alternative way, as decorations with which to embellish one or more walls of the house.
The advantages of choosing to decorate with flatweave rugs are several. First, when you choose a reversible model, you can refresh the look of the room simply by turning the rug the other way. Also, these are usually very colorful pieces, so they have great decorative capabilities. Finally, it should be kept in mind that these are easy-to-clean carpets that do not require special care and maintenance.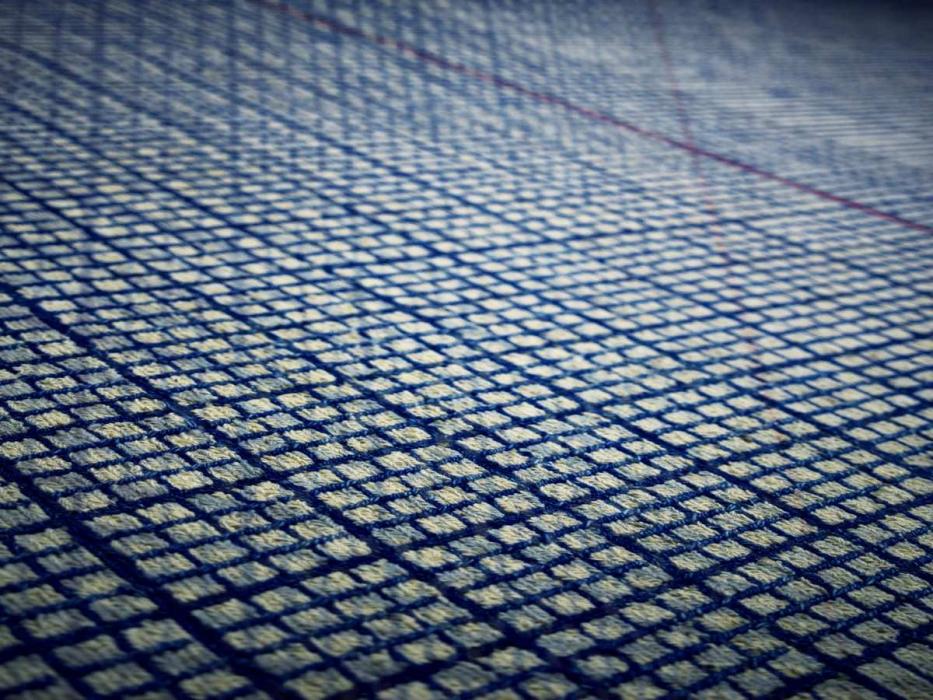 What shapes and colors to choose for flatweave rugs?
Flat-weave woven goods have shorter lead times than hand-knotted rugs and a manufacturing process that is more streamlined. Therefore, multiple rugs of various sizes can be made in a short time.
Traditionally, flat-weave patterns are also small in size, and it is quite common to find several sets of rugs in the home, used to perform various functions.
Those who choose to furnish an upscale home with flatweave rugs can stick to tradition and request the making of multiple pieces, either side by side or overlapping, to decorate different rooms in the home. Alternatively, he can order the making of a large-scale custom woven rug.
Runners, for their part, are excellent solutions for decorating the entrance area and hallways, while a large woven rug may prove to be the best solution for decorating a modern-style living room or bedroom.
In typical designs, geometric patterns such as diamonds and lines are repeated, while in more modern designs beautiful visual effects are created by juxtaposing yarns of various shades. Generally, woven carpets have bright and intense colors, which create a beautiful contrast with both stone and parquet floors. The combination of bright colors and the feeling of movement given by the patterns of the artifact manages to fit perfectly with furniture inspired by the traditional style, as well as those with a contemporary look.
Nodus creates prestigious rugs.
Bring luxury into your home!
>>> CONTACT US! <<<

Nodus has reinvented the luxury rug. It was in fact the first brand to propose the concept of the rug as a work of contemporary art.
Nodus has always created exclusive products that furnish the most beautiful homes in the world. Do you want to make your home inimitable as a work of art?
Bring a hand knotted rug of the highest quality and design into the spaces of your daily life! Give your family and the people you love the beauty of a dream masterpiece! Every piece of Nodus is designed by famous Designers, making it recognisable and prestigious. In this way, each rug is unique: you will not find another one like it. Like all beautiful and unrepeatable things, one piece in the Nodus collection sets you apart and speaks to others about your taste and elegance. CONTACT US!