The best non-toxic rugs: how to incorporate them into an interior design?
Luxury rugs — Materials and techniques —
Aug 24.2023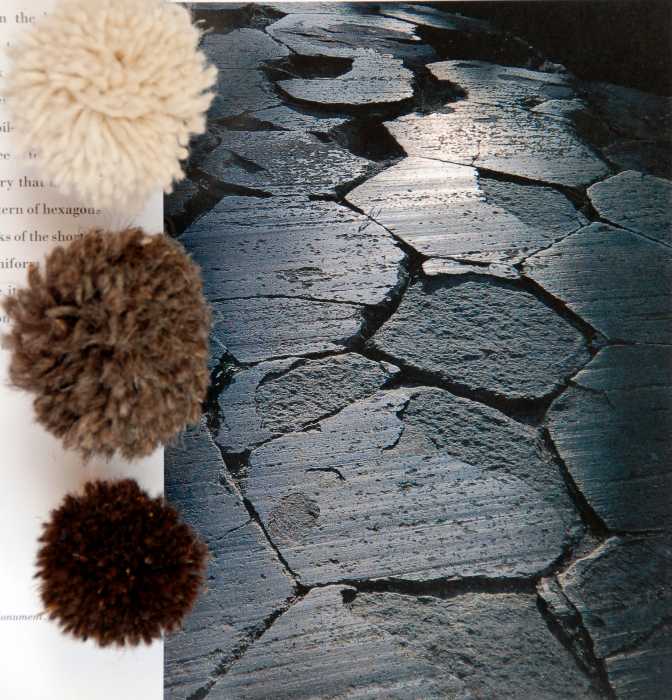 Relying on the best non-toxic rugs for home furnishing allows you to make a choice that is both sustainable and ecological.
These artefacts are characterised by the fact that they are made from high quality, non-toxic materials, and with processing methods that respect the environment and health. In particular, when it comes to choosing non-toxic carpets, it is useful not only to analyse what kind of material is used, but also to take into account the certifications that accompany the product.
The best non-toxic rugs are a sustainable choice for any type of home
Home furnishing is an expression of the aspirations and values of those living in the home. Specifically, choosing to furnish with the best non-toxic rugs and ecological carpets demonstrates a certain awareness of the environmental impact of one's consumption choices and testifies to a desire to find a compromise between aesthetics and sustainability.
Any advice on the subject? If you are looking for the best non-toxic rugs, you should orient yourself towards products made of natural materials : wool, organic cotton or bamboo, for example, are excellent options for those who wish to furnish their home spaces with soft, pollutant-free carpets.
Ecological rugsare crafted using artisanal techniques and withstand time and daily wear and tear, lasting a long time and representing an excellent investment.
We have already mentioned how important it is to pay attention to the materials used in the production of non-toxic carpets. Wool, for example, is an excellent choice as it is natural, durable and hypoallergenic. Organic cotton is also another option to consider: thanks to its softness and breathability it makes for excellent quality rugsthat can be used in any room of the house.
For extra assurance, you can check whether the carpet is accompanied by certifications stating that it is non-toxic or that it meets environmental and ethical standards during the production process.
Sustainable and eco-friendly rugsfor home furnishing
Sustainable rugsrepresent a furnishing option that goes beyond aesthetics, becoming a tangible expression of one's commitment to the environment. The use of natural materials allows you to furnish with products that convey a sense of harmony and connection with nature.
Choosing sustainable rugsnot only reduces environmental impact, but also transforms the home atmosphere by enveloping it in purity and well-being.
Investing in non-toxic and eco-friendly rugsthus becomes a gesture of responsibility and love for the planet and goes beyond mere aesthetics or the need to make choices that are safe for the health of people living in the home.
With non-toxic and eco-friendly carpets, one has the opportunity to create a home environment that is unique and sophisticated, where luxury, safety and sustainability go hand in hand. This choice proves to be the optimal one both when there are allergy sufferers in the home and when one simply wants to furnish while minimising negative consequences on the natural environment.
The best non-toxic rugs also prove to be the winning choice because they require little maintenance on the part of the purchaser. In fact, it is sufficient to clean them carefully to be sure of being able to enjoy their beauty for a long time.
In particular, it is advisable to vacuum the individual artefacts regularly to remove dust and surface dirt. In the case of stains, it is important to intervene promptly, using a mild, non-toxic detergent, i.e. avoiding the use of aggressive substances that could compromise the quality of the material. You can also opt for professional cleaning, making sure that eco-friendly methods are used, i.e. cleaning systems that respect the integrity of the carpet.
The guide to choosing the best non-toxic rugs
When it comes to choosing non-toxic rugsfor home furnishing, there are basically three factors to focus on: safety, quality and style of the textile product.
Safety is linked as much to the materials used as to the workmanship of the carpet. From this point of view, pieces that have been made from vegetable fibres and are free of dyes, glues or other synthetic substances are to be preferred.
As one can easily imagine, the quality of non-toxic rugsis also strongly influenced by the manufacturing process. The best rugsare those that are handmade following craftsmanship techniques. In addition to guaranteeing solidity and durability, manual workmanship allows you to furnish with one-of-a-kind pieces of great charm.
Finally, the style of the individual carpet must be taken into account. The best non-toxic rugs generally have a natural look, which goes very well with minimalist style and eco-friendly furniture. Models made of natural fibres and in neutral colours fit perfectly in rooms with wooden furniture and accessories, for example, while models in pastel shades are ideal for bringing a touch of colour to rooms.
Nodus creates prestigious rugs.
Bring luxury into your home!
>>> CONTACT US! <<<

Nodus has reinvented the luxury rug. It was in fact the first brand to propose the concept of the rug as a work of contemporary art.
Nodus has always created exclusive products that furnish the most beautiful homes in the world. Do you want to make your home inimitable as a work of art?
Bring a hand knotted rug of the highest quality and design into the spaces of your daily life! Give your family and the people you love the beauty of a dream masterpiece! Every piece of Nodus is designed by famous Designers, making it recognisable and prestigious. In this way, each rug is unique: you will not find another one like it. Like all beautiful and unrepeatable things, one piece in the Nodus collection sets you apart and speaks to others about your taste and elegance. CONTACT US!