Rug without pile: how is it produced? In which cases is it recommended?
Design — Materials and techniques —
Dec 09.2022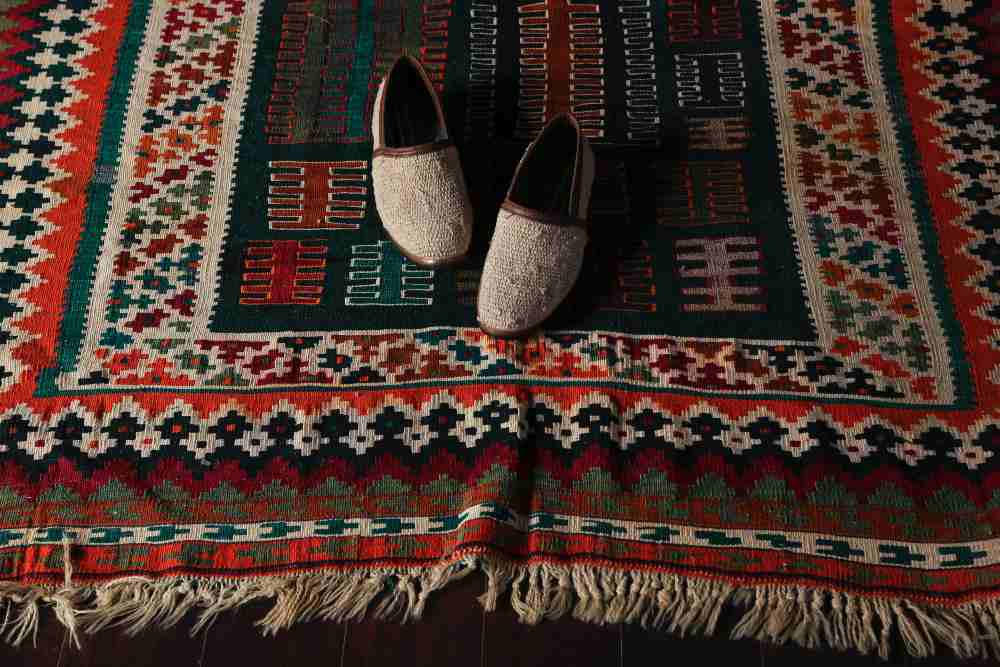 The rug without pile is among the most versatile luxury carpet models . They are manufactured using a special process, which guarantees a minimum product thickness. Thanks to their lightness and practicality, such models can be used for different purposes and be placed in every corner of the house.
Rug without piles, also often referred to as flatweave carpets, have been popular for centuries and have recently been rediscovered by interior design enthusiasts around the world.
What does a rug without pile look like?
As mentioned, a rug without pile differs from the more classic hand-knotted carpets in that it is thin. We are generally talking about artefacts with a height of two or three millimetres, as opposed to the standard height for hand-knotted carpets which is usually between six millimetres and one centimetre.
To make a pile-less carpet, a loom is used on which the warp of the artefact is fixed. The thread with which the carpet decoration is created is woven around the warp threads, thus creating a weft with a very minimal thickness. The technique with which pile-less carpets are made is similar to that used for tapestries, so much so that flatweave carpets are also often used to decorate walls, just as if they were real fabric paintings.
The weaving also means that in most cases the front and back of the carpet have the same appearance. The fact that they are double-sided is a considerable advantage, because it allows the carpet to be turned over in the presence of dirt or stains that cannot be dealt with immediately, and because it extends the life of the product.
The best known flatweave carpets are kilim carpets. These models have been produced for centuries in different parts of Asia and the Middle East and have various uses. Popular are prayer rugs, wall models, those used in the home to decorate beds and those placed on the floor.
What are the advantages of flatweave carpets?
Furnishing with a rug without pile has several advantages that are worth taking into account when you are considering what type of artefact to choose for your home.
In addition to the fact that these carpets are mostly double-sided, it is important to consider that they are lightweight and therefore easy to move. Large hand-knotted wool carpets, for example, are heavy and when they need to be moved, they require special care and often the intervention of several people. With flatweave carpets, rolling up and moving them is much quicker and easier. In addition, the carpet can be placed in another room of the house in a matter of minutes.
Another important advantage of pile-free carpets is the speed with which they can be constructed. The fact that a loom is used and millions of knots do not have to be made by hand makes the work fast and allows even very large carpets or carpets with complex designs to be created in just a few days.
The versatility of rug without piledesigns is also expressed in terms of the materials that can be used to make them. Usually, wool, cotton and linen yarns are used for flat-weave carpets, but beautiful carpets can also be made from silk, jute or sisal.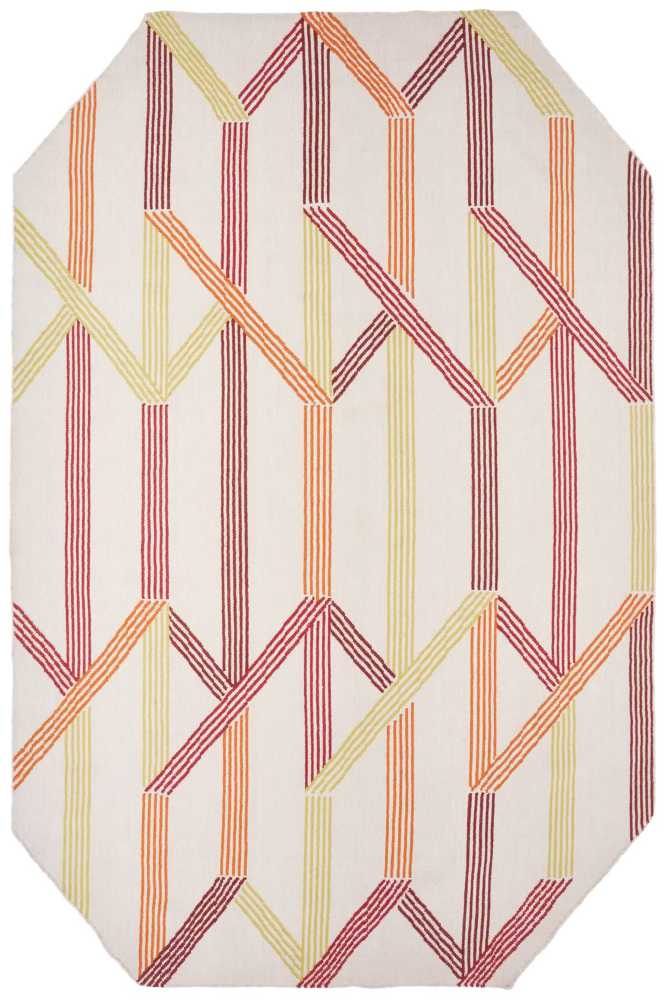 How to make home furnishings elegant and unique with a rug without pile(or even more than one)?
Flatweave carpets are an excellent idea for those who simply need to renew the look of a room with a small decorative intervention. These items can be used on their own or layered on top of other carpets.
Kilims and pile-less carpets in general are perfect for the layer look technique because, thanks to their minimal height, they are able to give the room an elegant look. And this without increasing the thickness of the carpet. If this style of decoration is used, it is possible to lay two flat-weave pieces or one flat-weave piece and one taller piece on top of each other. In the first case, you will have a more minimal and understated result, while in the second case you will have a decoration with more personality and which catches the eye.
Rug without pile can be made in various shapes and sizes. Traditional kilims have a slightly elongated rectangular shape, making them perfect for decorating the entrance area or hallways of the home.
A flat wool rug is also perfect as a bedside rug or to decorate the kitchen. In both of these environments, choosing a pile-free rug is a great idea, because the rug brings colour, resists footsteps and decorates with great style and personality.
Nodus creates prestigious rugs.
Bring luxury into your home!
>>> CONTACT US! <<<

Nodus has reinvented the luxury rug. It was in fact the first brand to propose the concept of the rug as a work of contemporary art.
Nodus has always created exclusive products that furnish the most beautiful homes in the world. Do you want to make your home inimitable as a work of art?
Bring a hand knotted rug of the highest quality and design into the spaces of your daily life! Give your family and the people you love the beauty of a dream masterpiece! Every piece of Nodus is designed by famous Designers, making it recognisable and prestigious. In this way, each rug is unique: you will not find another one like it. Like all beautiful and unrepeatable things, one piece in the Nodus collection sets you apart and speaks to others about your taste and elegance. CONTACT US!