Hand knotted rugs Pakistan: what characteristics do they have? What furnishings to match them with?
Design — Materials and techniques —
May 20.2023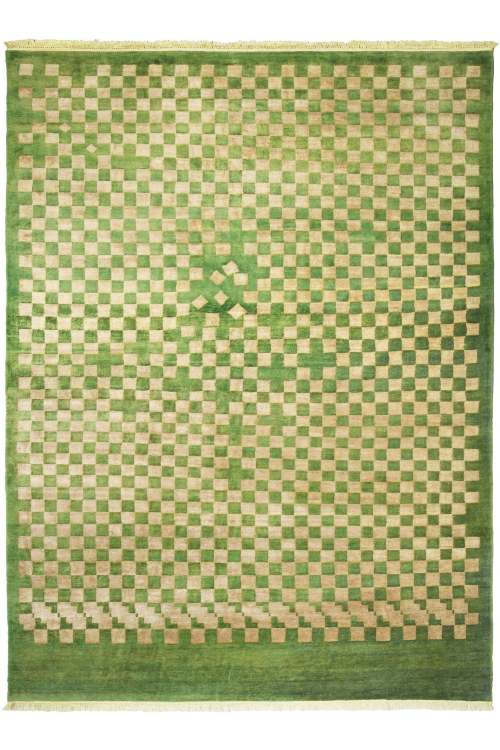 In today's article, we will discuss a variety of textile artefacts that combine beauty and history. We will describe the hand knotted rugs Pakistan.
As in other parts of Asia, carpet making in Pakistan is an art that has been handed down for countless generations. While in ancient times it was the nomadic tribes and farming communities in the area who knotted the coloured wool threads to create beautiful carpets for use in daily life, today the production of hand-knotted carpets is entrusted to specialised artisans, who are experts in the production of extremely valuable artefacts.
The history and tradition of Hand knotted rugs Pakistan
Pakistan's best craftsmen are renowned for their mastery in the art of carpet knotting . In their work, they apply traditional manufacturing techniques: they create the carpets entirely by hand, without the aid of any modern machinery.
Typically, luxury carpets produced in Pakistan are made using a wool yarn. The fibres used for such artefacts are selected with great care, so that only the strongest and most durable yarns are chosen. This ensures that the final product is of the highest quality, far superior to the quality of many other handicrafts. In addition, it is ensured that each artefact is able to stand the test of time.
Hand knotted rugs Pakistan have been influenced by Turkmen production on the one hand, and by Indian production on the other. The result is that they are eye-catching artefacts with intricate decorative motifs, which are rich in elaborate designs, and an intense use of colour.
When analysing Pakistan's textile production in more detail, regional differences are noticeable. This is a sign of the varying degree of influence neighbouring areas have exerted on local producers, and is also a sign of the ability of artisans to develop their own distinctive school and style, which is able to reflect the history and culture of individual local communities.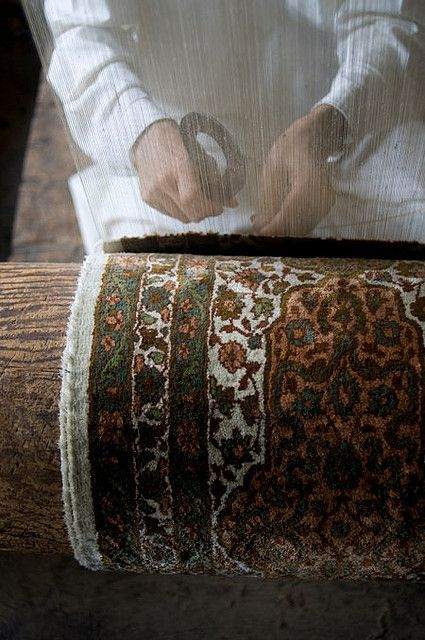 How are hand knotted rugs Pakistan made?
To make hand-knotted carpets, what is needed is mainly skill, patience and dedication. Pakistani carpets are no exception in this respect. To make each hand-knotted carpet, weeks or months of work and obsessive care are required to ensure that the design on the carpet is faultless.
The process of making a hand-knotted carpet is divided into several stages. First, the first thing to do is to select the yarns to be used to make the finished product. In most cases, hand knotted rugs Pakistan are made of wool, but one can also find pieces made of cotton, hemp, jute and carpets made of a mix of wool and silk.
For each project, Pakistani craftsmen select the most suitable fibres. Depending on the desired result, one can go for the softer wools and cottons or for the more solid and resistant fibres. Once the yarns to be used have been chosen, the libres are washed, woven and dyed to obtain the threads necessary for the actual processing.
In a second preparatory phase, the warp of the carpet is created, generally made of cotton or wool, which is then fixed on a loom. It is on the warp that the artisans work, knotting the yarn by hand, to create the carpet that will then be used as a functional and decorative element in the home.
In the craft workshops of Pakistan, various techniques are used. Specifically, it is common to find carpets hand-knotted with the Persian asymmetrical knot as well as artefacts created with the Turkish symmetrical knot. Once the knotting is complete, the carpet is finished by cutting the excess threads at the sides. Finally, the pile height is shaved to make it even. Then the carpet is washed.
Choosing one or more hand knotted rugs Pakistan means securing unique pieces that are always the result of the work and passion of master craftsmen who have preserved this ancient tradition for many generations.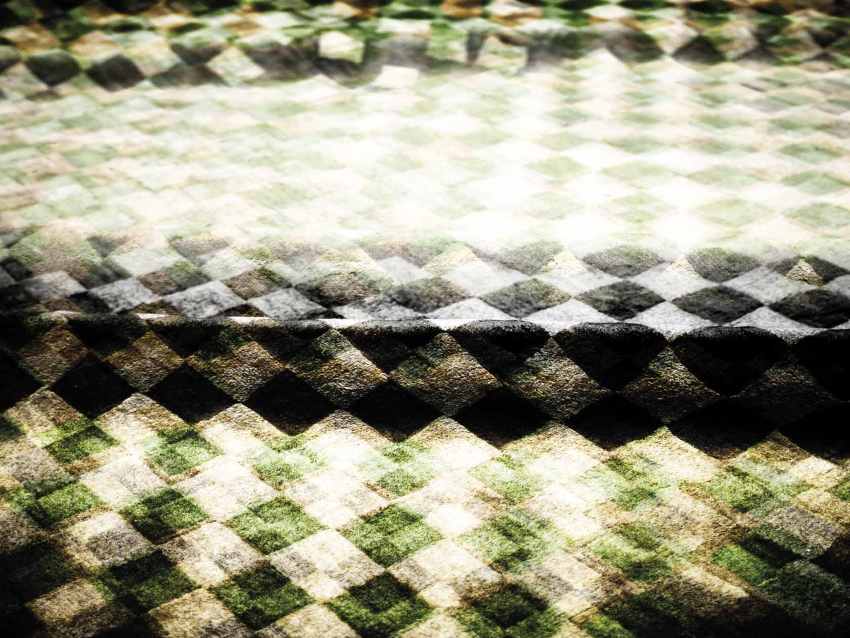 What are the distinctive features of Pakistani hand-knotted carpets?
Hand knotted rugs Pakistan are famous for their durability and beautiful decorative patterns. The use of natural dyes, derived from local plants, gives the fibres an elegant look and warm atmosphere.
In traditional carpets, bright, intense colours such as red, blue and green prevail. In modern production, softer shades such as pastels, blues and pinks also appear.
Typical decorative motifs include complex geometric designs, but also stylised depictions of flowers, animals and scenes from everyday life. Other carpets take up the typical medallions or floral decorations in use in other parts of Asia.
A hand-knotted carpet in Pakistan can embellish interiors by offering warmth, elegance and a touch of Asian culture. Whether a traditional carpet or a more modern one, Pakistani carpets carry the legacy of centuries of traditional craftsmanship and the beauty of an art that continues to evolve.
Nodus creates prestigious rugs.
Bring luxury into your home!
>>> CONTACT US! <<<

Nodus has reinvented the luxury rug. It was in fact the first brand to propose the concept of the rug as a work of contemporary art.
Nodus has always created exclusive products that furnish the most beautiful homes in the world. Do you want to make your home inimitable as a work of art?
Bring a hand knotted rug of the highest quality and design into the spaces of your daily life! Give your family and the people you love the beauty of a dream masterpiece! Every piece of Nodus is designed by famous Designers, making it recognisable and prestigious. In this way, each rug is unique: you will not find another one like it. Like all beautiful and unrepeatable things, one piece in the Nodus collection sets you apart and speaks to others about your taste and elegance. CONTACT US!