Funny shaped rugs: what do they look like? How to use them in a furnishing project?
Design — Luxury rugs —
Jun 30.2023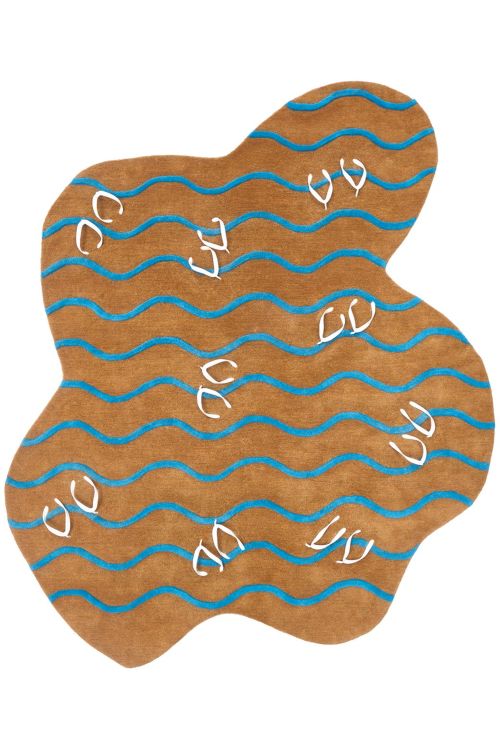 The decorative power of carpets has been known for several centuries. In modern interior design, the range of models to choose from is enormous: alongside traditional patterns of oriental origin, there are contemporary designs and, for those who want an extravagant and original result, carpets with funny shapes.
This kind of pattern is suitable for various rooms in the home, but should be used with balance, to achieve a harmonious result that is consistent with the furnishing goals one has set.
Funny shaped rugs that recall animals or objects
Carpets with animal and object shapes are a fun and original way to add personality to the home. To transform the room, it is often enough to add one of these unusual carpets, which have the power to make the space more playful and colourful, whether it is a room frequented by adults or a room used by children.
Carpets of this type are frequently used to furnish children's rooms. Completing the furnishings with funny shaped rugs that reproduce the likenesses of favourite animals makes it possible to satisfy children's tastes with a non-invasive intervention that gives the space a good look. Dinosaurs, lions, dogs and cats are the most common options, but more original rugs can also be used, such as models that reproduce colourful tropical birds or curious extinct species. What characterises all these options is their ability to add colour to the room and make the floor more comfortable, which is very useful especially if you often walk barefoot.
In the other rooms of the house, one can resort to carpets that reproduce various types of objects or carpets with abstract shapes. The first solution is great if you want your furniture choices to tell your tastes and passions. A motorcyclist, for example, might think of a piece in the shape of a motorbike, while a person with a passion for photography might think of a carpet in the shape of a camera or a custom-made carpet that reproduces their favourite shot.
How to use funny shaped rugs in interior design?
When furnishing your home with funny shaped rugs, it is important to strike a balance between boldness and stylistic consistency. In general, it is advisable to opt for carpets with shapes that fit in with the overall theme or style of the room. In a house with modern furnishings, for example, you can choose from several possibilities. One can think of a carpet that reproduces an everyday object such as a coffee pot or a shoe, or a carpet that is somehow related to one's interests, such as a planet-shaped or book-shaped piece.
If one chooses to include such a product in one's décor, balance and measure are essential. Although funny shaped rugs can lighten the atmosphere in the home, the risk is to exaggerate and lose sight of the overall result, ending up overloading the room with too many eccentric shapes and too many colours.
In order to furnish tastefully, one must take into account that these are original and versatile products that can be used in combination with many different furnishing styles. A fun carpet can give personality to a room with contemporary furniture, a minimalist furnished room or a loft with industrial-style furnishings.
What elements to consider when choosing unusual shaped carpets?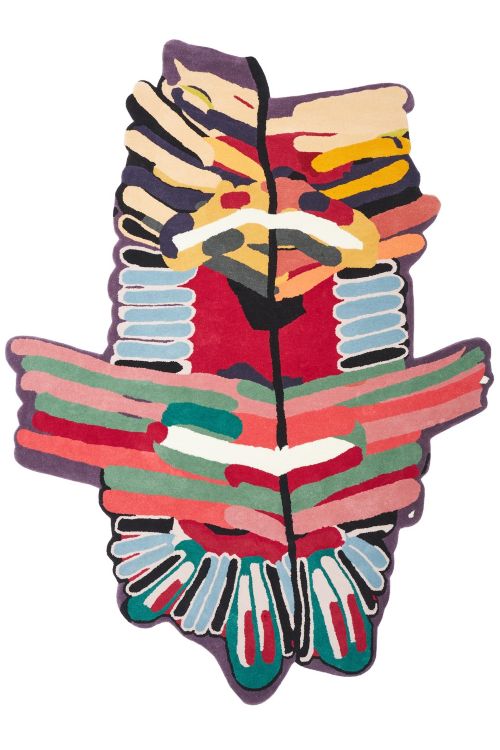 In order to be able to choose the right funny and unusual shaped carpets for your home, there are several assessments that you need to make.
First of all, you need to consider the type of space you want to furnish. We have already mentioned that funny shaped rugs are particularly suitable for children's rooms and play areas, but by making a balanced choice they can also find a place in other rooms in the home.
Evaluating the size of the carpet is very important for a good result. The size of the textile should be proportional to the size of the room, but considering that these carpets often have a conspicuous appearance, it is better to prefer smaller sized models.
Finally, it is a good idea to check that the carpets match the furniture in the room, both in terms of style and colour. In addition to the furniture, other furnishings in the room, such as curtains, decorations and furnishing accessories, should also be considered. Funny shaped rugs can also be used to accentuate specific features of the furniture. A piece that emphasises geometric shapes, for example, can bring out the contemporary lines of the furnishings, while a rug with more sinuous lines and extravagant colours can be the ideal solution for a boho or eclectic environment.
Nodus creates prestigious rugs.
Bring luxury into your home!
>>> CONTACT US! <<<

Nodus has reinvented the luxury rug. It was in fact the first brand to propose the concept of the rug as a work of contemporary art.
Nodus has always created exclusive products that furnish the most beautiful homes in the world. Do you want to make your home inimitable as a work of art?
Bring a hand knotted rug of the highest quality and design into the spaces of your daily life! Give your family and the people you love the beauty of a dream masterpiece! Every piece of Nodus is designed by famous Designers, making it recognisable and prestigious. In this way, each rug is unique: you will not find another one like it. Like all beautiful and unrepeatable things, one piece in the Nodus collection sets you apart and speaks to others about your taste and elegance. CONTACT US!