Exclusive rugs: how to recognise them? How to choose the right exclusive rug for every single room?
Design — Luxury rugs —
Feb 05.2023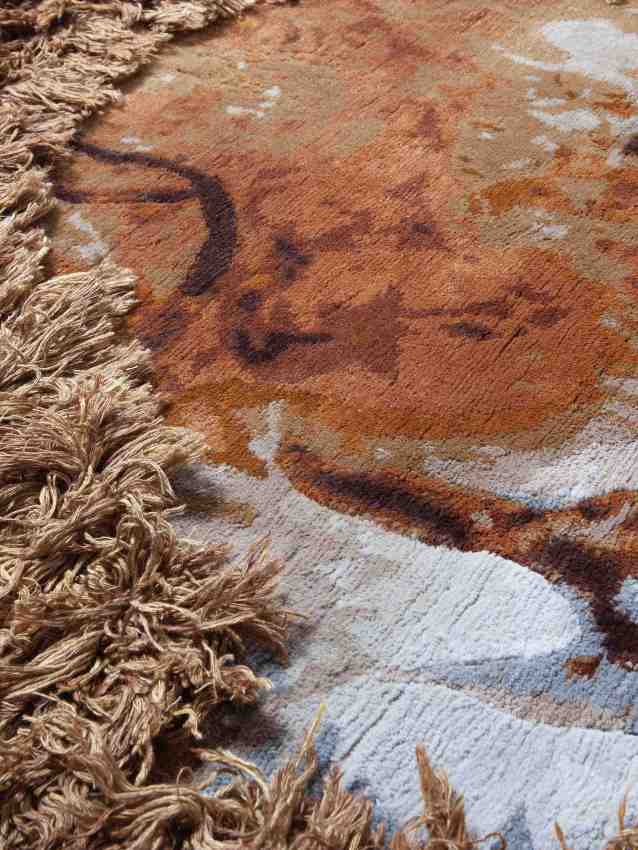 Enriching the décor of rooms in your home with one or more exclusive rugs means giving each space in your home a distinct personality.
Whether indoors or outdoors, it is therefore possible to decorate floors or walls in a unique way, precisely by means of design artefacts of high quality. In particular, thanks to rugs created by the best designers, it is possible to make every interior design unique and elegant, even by using tailor-made textile products.
Why choose an exclusive carpet?
When we talk about exclusive rugs, we are referring to designer rugs made from high-quality materials and with careful craftsmanship. They can be antique Oriental rugs or contemporary luxury rugs . In any case, they are artefacts with a remarkable ability to decorate the spaces in which they are placed. Moreover, such artefacts are often available in many different materials and equally different designs.
Depending on the style chosen and the type of room to be furnished, for example, one may opt for a Persian carpet or a piece with oriental motifs. And again: the choice can fall on a carpet with an abstract design , with a geometric pattern, or a carpet that is similar in every way to a contemporary work of art. The options are therefore the most varied.
In addition to considering the external appearance of the carpet and assessing, in particular, the colours and patterns of the pattern, it is also important to check the weave of the piece. What do we mean by this observation? When you need one or more exclusive rugs that are soft and fluffy, you can choose long-pile models, while if you want versatile and lightweight products, flat-weave models are best.
However, this is not the end of the story. When you need to furnish with an exclusive carpet with an elegant and original design, you can choose a model with a relief weave or with decorative patterns embroidered on the surface.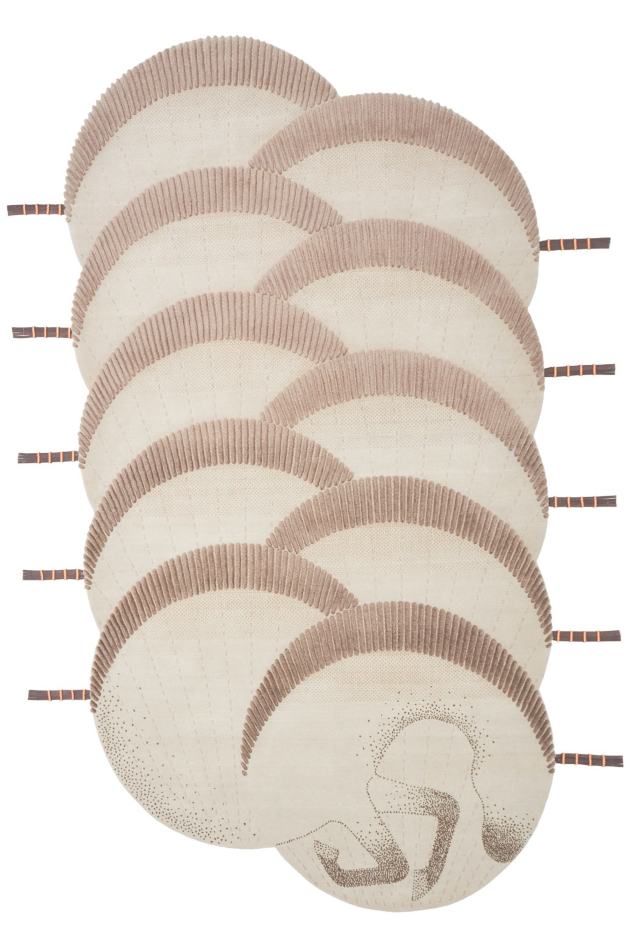 What materials and designs are used to make the most elegant exclusive rugs?
Often, what makes a carpet exclusive is the unique mix between the materials used to make it and the design of the product. Rugs made of silk or high-quality wool are the most elegant and refined. Both of these yarns provide exceptional durability and give the product a highly sought-after appearance. The lustrous finish of silk and the finest wools gives a very special touch to rooms and immediately conveys the impression of a high-quality product.
Exclusive rugs are usually made from special yarns, obtained from animals that live in certain geographical areas or from breeds that guarantee the production of stronger or more beautiful-looking fibres. Some of the finest yarns are obtained from goats and sheep raised in certain areas of New Zealand or in the highlands of Nepal. There are even yarns that come from young camels or alpacas.
Each yarn has its own characteristics and it is good to evaluate them carefully so that you can choose the right carpet for your home. For those who are clear about what they want or have specific requirements, the best solution is to ask for a custom-made carpet. In this case, it is possible to define the exact characteristics that the product should have, so that it ideally completes the furnishing of the various rooms in the home and gives each one an exclusive and refined look.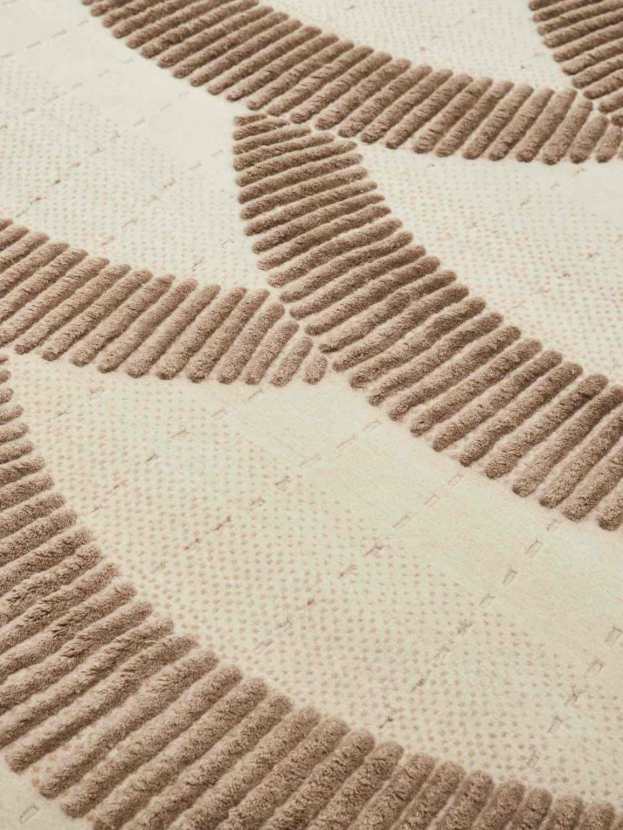 How to furnish rooms in the home with exclusive rugs?
Furnishing with exclusive rugs requires a certain balance between furniture and decorative elements. Starting with an assessment of the style of the furniture already in the home – or that you want to use to furnish a specific room – is an excellent starting point, allowing you to identify the best options available.
In the presence of furniture with minimal lines, for example, you can give personality to the space with a contemporary art rug with a unique design. On the other hand, in a classic ambience, one can focus on one or more exclusive rugs of oriental origin.
Thanks to the work of interior decorators and designers, it is always possible to transform the carpet from a simple decorative element into the focal point of the individual room. Both domestic and contract rooms can benefit from the presence of an exclusive carpet, thus becoming elegant, well-kept and original locations.
In addition to being placed on the floor, exclusive rugs can also become excellent wall decorations. Instead of placing a painting or tapestry on the walls of the living room or bedroom, one can make the space unique in another way, i.e. by fixing a designer carpet on the wall.
When they are to be used as wall decorations, the exclusive rugs that turn out to be the best are the small-format ones. Kilim or soumak type textiles are both excellent options. In fact, we are talking about hand-woven pieces that are produced in the East and have a modern and very colourful design that can be adapted to many different contexts.
Nodus creates prestigious rugs.
Bring luxury into your home!
>>> CONTACT US! <<<