Scandinavian design rugs: how are they made? Why choose them?
Design — Home —
Dec 27.2022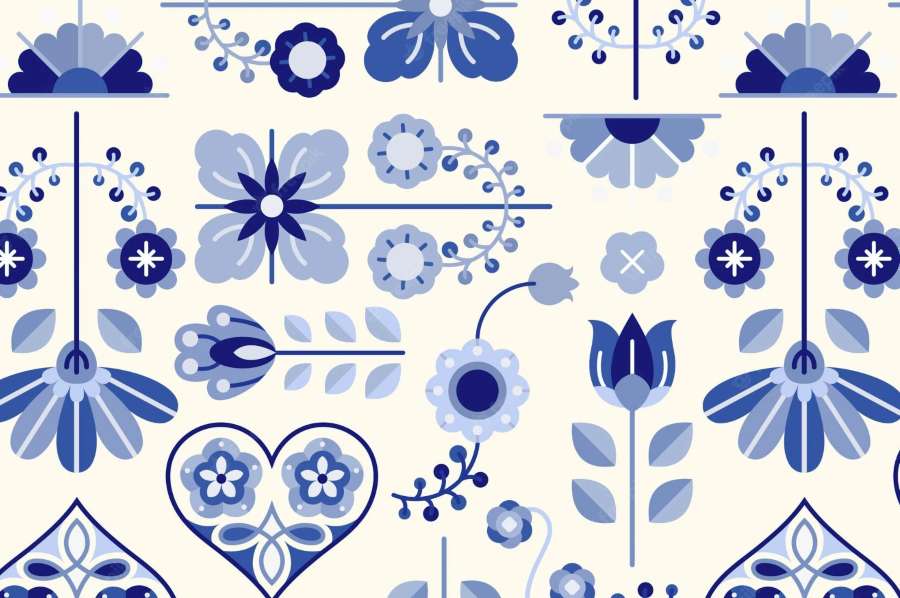 Scandinavian design rugs are a big trend. There are several reasons why these artefacts have become major players in modern interior design.
Many people, for example, choose them because they are warm rugs that are able to create a cosy atmosphere, but there are also those who love them because of their ability to blend in with the lines of the furniture in contemporary furnishings.
What are the main characteristics of Scandinavian design rugs?
Design rugs produced in the different countries of the Scandinavian region have several points in common with each other, although they differ in the decorative motifs and colours used. Most Nordic designer rugs are made of wool, using the hand-knotting technique, and have a rectangular shape.
Scandinavian rugs are often quite large in size and thick. This is due to the fact that, in the Nordic countries, rugs in the past had the task of heating the house and insulating the floor. A large, high piece therefore covered a large part of the floor and provided a warm, soft surface to walk on.
Although Scandinavian homes today have very efficient heating systems, the custom of covering the floor with warm, soft rugs has remained. These large rectangular artefacts can be placed in both living areas and bedrooms.
One of the reasons behind the success of Scandinavian design rugs is the simplicity of their appearance, which is well suited to interior design solutions that focus on essentiality. Simplicity is not the only strong point of Scandinavian furniture: the great attention paid to the quality of the materials and the search for furniture and accessories that are strong and elegant also makes these solutions ideal for creating luxury furniture.
Scandinavian design rugs are often made of natural fibres , such as wool and cotton, which are dyed in pastel colours or neutral shades. The most characteristic colours used in Scandinavian design rugs are white, beige and grey. All these colours have the great merit of making the look both uniform and chic.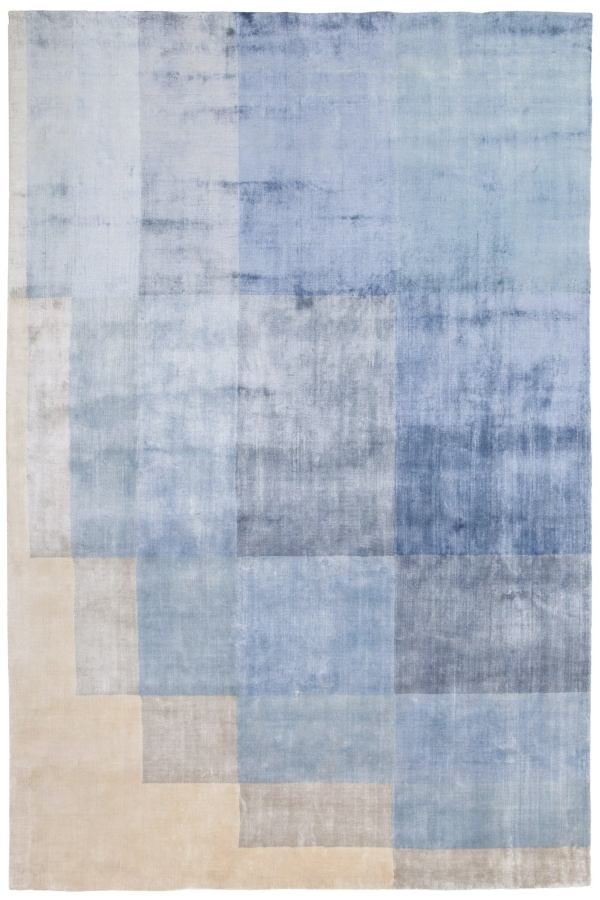 Which Scandinavian design carpet patterns should you not miss?
The characteristic design of Nordic rugs is ideal for furnishing your home with high-quality, aesthetically pleasing furniture and accessories. With light wood furniture and simple, square lines, Scandinavian design rugs always manage to soften and soften the room.
In particular, what makes Nordic designer rugs the ideal choice for stylish furnishings is their minimalist and refined visual impact, which enriches spaces with elegance without weighing them down. The most typical design for this type of artefact involves the use of lines and geometric figures. This kind of design maintains a certain minimalism, yet manages to be both complex and original. The combination of straight and oblique lines, circles, triangles and rectangles gives a feeling of movement to the space and also creates a nice balance between the different colours used for the individual piece.
Other decorative motifs typical of Scandinavian carpet designs? We can mention chess and polka dots, for example. Used in different sizes and colours, these decorative patterns give a modern and original air to living rooms, lounges and bedrooms.
In contemporary patterns, the use of abstract design is very common. Again, the Scandinavian carpet stands out in the ensemble and has an eye-catching appearance. Those who want to make the minimalist pile of the carpet stand out to the fullest can also opt for a plain-coloured model. Such a solution is also suitable when you want to emphasise the contrast between the piece and the colours and decorations already present in the home.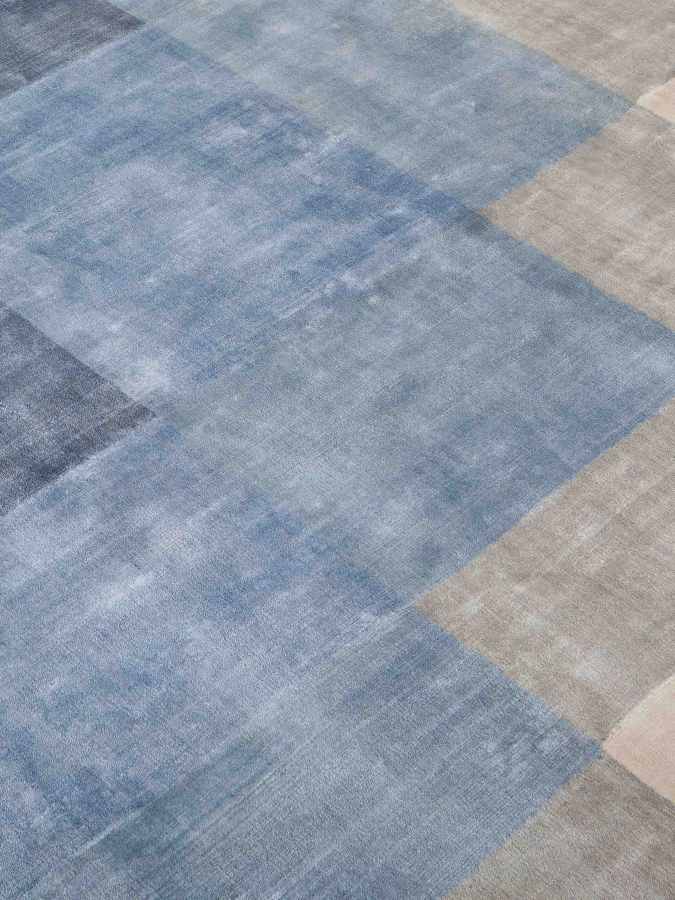 Why choose a Scandinavian design carpet?
Nordic design rugs are a great way to add character and style to your home. They are minimal, modern and have neutral colour tones, such as grey or ivory, that match any decorating style. They can be placed under a sofa or in the dining room, as a centrepiece of the décor, or next to a bed, to create a cosier atmosphere in the room.
To make these designer rugs stand out even more, you can also place them on top of mats or thin rugs. Placing several patterns on top of each other makes the room even more elegant and makes it easier to find the right mix of colours and materials that ideally matches the colour of the walls.
In short, Scandinavian design rugs are the right choice when you want to give your home a warm look or if you want to create a refined and elegant space, all without sacrificing comfort.
Nodus creates prestigious rugs.
Bring luxury into your home!
>>> CONTACT US! <<<

Nodus has reinvented the luxury rug. It was in fact the first brand to propose the concept of the rug as a work of contemporary art.
Nodus has always created exclusive products that furnish the most beautiful homes in the world. Do you want to make your home inimitable as a work of art?
Bring a hand knotted rug of the highest quality and design into the spaces of your daily life! Give your family and the people you love the beauty of a dream masterpiece! Every piece of Nodus is designed by famous Designers, making it recognisable and prestigious. In this way, each rug is unique: you will not find another one like it. Like all beautiful and unrepeatable things, one piece in the Nodus collection sets you apart and speaks to others about your taste and elegance. CONTACT US!