The 5 reasons to buy a custom-made rug
custom rugs —
Nov 06.2021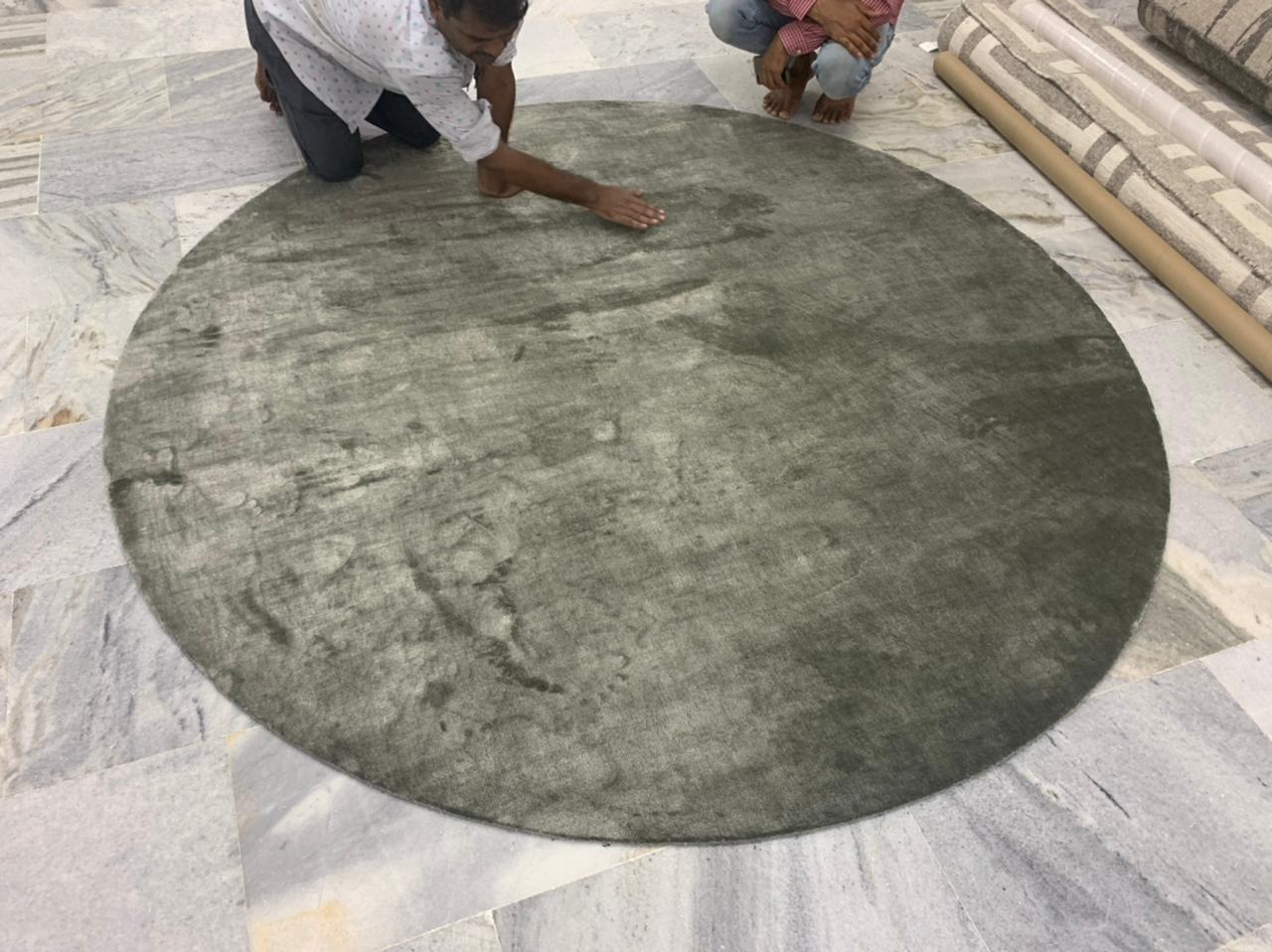 There are many good reasons to buy a custom-made carpet to furnish your home, office, shop or boat. Apart from the most immediate one, that of being able to choose the size of the carpet, there are many others. These are all valid reasons that are worth thinking about when choosing which carpets to include in your interior design project.
A custom-made rug is unique
Each custom-made carpet model is a unique model, made on the basis of the customer's desired characteristics. Working on a made-to-measure project allows you to create a special carpet for a particular environment, such as an office, shop or showroom. A custom-made product can also be the ideal choice for environments that have non-standard dimensions, such as a large hotel or a boat.
Customising the size of the carpet means that you can obtain very small or enormous models, always with the guarantee of furnishing the space with a luxury carpet made by hand by expert craftsmen and using top quality fibres.
Maximum freedom and customisation guaranteed
In addition to size, a custom-made carpet gives you the freedom to choose the characteristics you want in terms of style, colour and shape. For offices, shops and professional environments, you can design carpets with the brand's logo and colours. On the other hand, in the home, customised carpets can be made on the basis of customer drawings or images.
The shape of the carpet is one of the most interesting aspects to consider when requesting a custom-made carpet. In most cases, a rectangular carpet is chosen. Because this is the size that best suits the shape of the room. But if you want a more unusual and individual result, you can request a custom-made carpet in a different shape. For example, a round carpet if you want to convey dynamism. Or an irregularly shaped carpet if you want to be more original.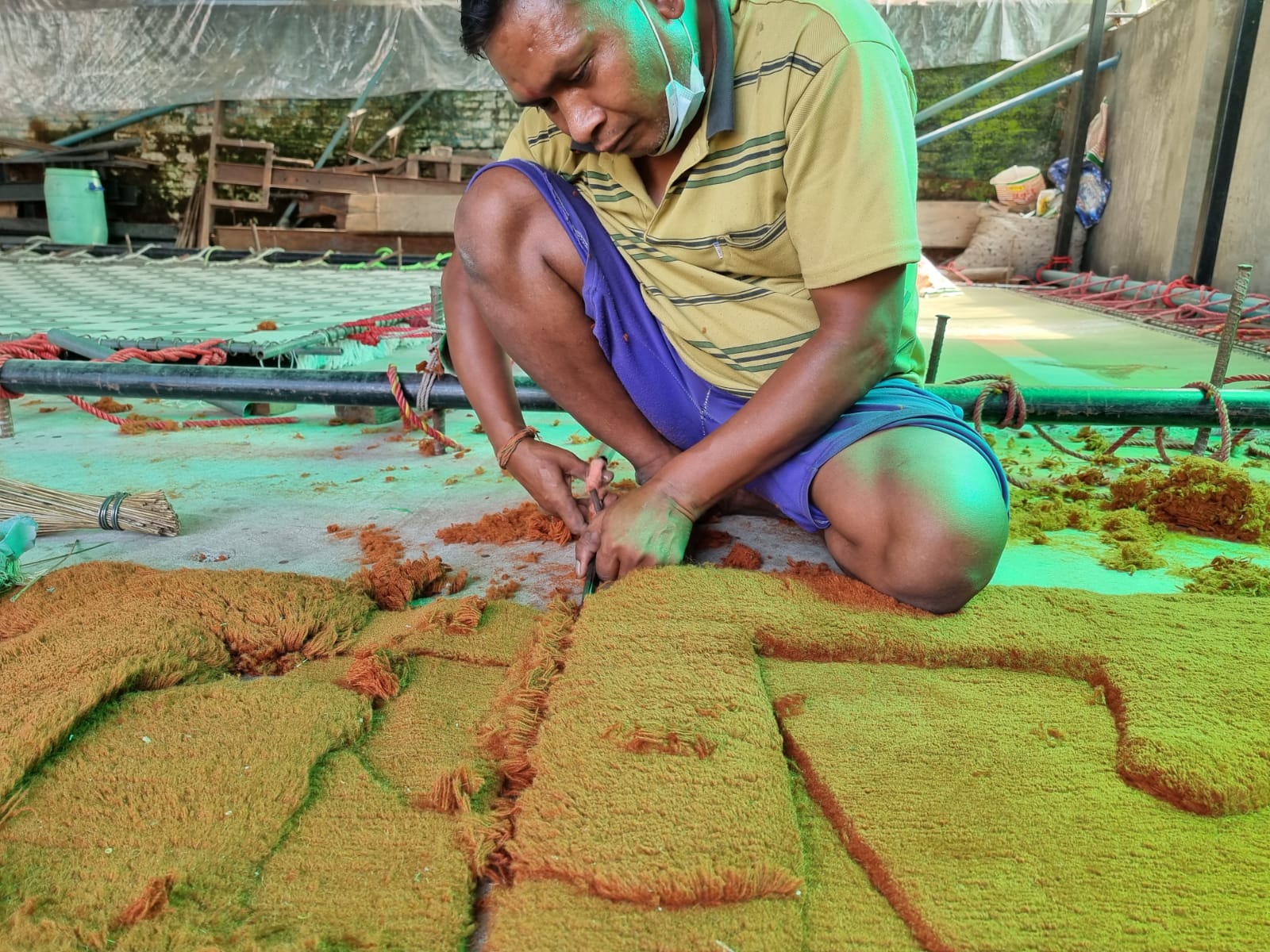 A custom-made rug creates perfect harmony with its surroundings
Furnishing spaces with a custom-made carpet allows you to achieve a perfect balance between the carpet, the characteristics of the room and the rest of the furniture. Defining a made-to-measure project allows you to choose the size, colour and style of the carpet that best suits the decor of the room. In short: specificity is maximised.
The choice of materials is also important from this point of view. A wool carpet will be ideal for a cosy and warm space, while a silk carpet is an excellent solution for more exclusive and refined environments.
Luxury custom-made rugs are also valuable from an artistic point of view
Custom-made luxury carpets are works of art, combining aesthetic beauty with functionality. These carpets furnish spaces and offer comfort, and at the same time they have great artistic value. In fact, as we have said, each custom-made carpet is a unique piece, handmade with artisan care.
The design of a custom-made luxury carpet involves several professionals, who are to all intents and purposes artists: from the designers, who are able to translate the wishes of the customers into a concrete project, to the craftsmen, who hand-knit the carpet and realise the idea born from the designers' creativity.
Contemporary custom-made luxury carpets are like paintings that could be displayed in a museum. More than that: museum-quality paintings that are able to increase in value over the years.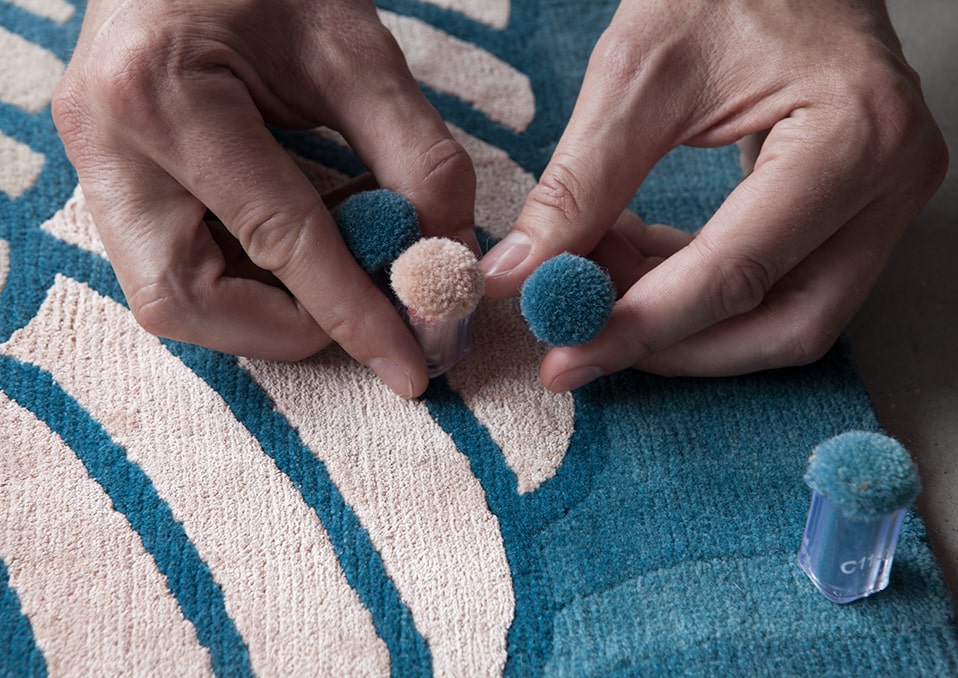 A custom-made rug gives the space a very special atmosphere
By furnishing your home with luxury custom-made carpets, you can make even the most anonymous spaces special. A made-to-measure carpet is the norm when it comes to furnishing non-standard spaces. But it can also be a great solution when you simply want the perfect carpet for a specific room.
Carpets can radically change the look of a room and the way the environment is perceived. For this reason, when you want to renovate a room, whether it is a home or a professional space, it can be a good idea to start with the carpet and ask for a custom-made model. Customisation is a solution that allows you to enrich rooms with a work of art conceived and designed exactly for those rooms. For this reason, it is a solution capable of enhancing its strengths.
Nodus creates prestigious rugs.
Bring luxury into your home!
>>> CONTACT US! <<<

Nodus has reinvented the luxury rug. It was in fact the first brand to propose the concept of the rug as a work of contemporary art.
Nodus has always created exclusive products that furnish the most beautiful homes in the world. Do you want to make your home inimitable as a work of art?
Bring a hand knotted rug of the highest quality and design into the spaces of your daily life! Give your family and the people you love the beauty of a dream masterpiece! Every piece of Nodus is designed by famous Designers, making it recognisable and prestigious. In this way, each rug is unique: you will not find another one like it. Like all beautiful and unrepeatable things, one piece in the Nodus collection sets you apart and speaks to others about your taste and elegance. CONTACT US!