Design living room rugs: how to make the right choice according to the furnishing scheme?
Design — Home —
Oct 27.2023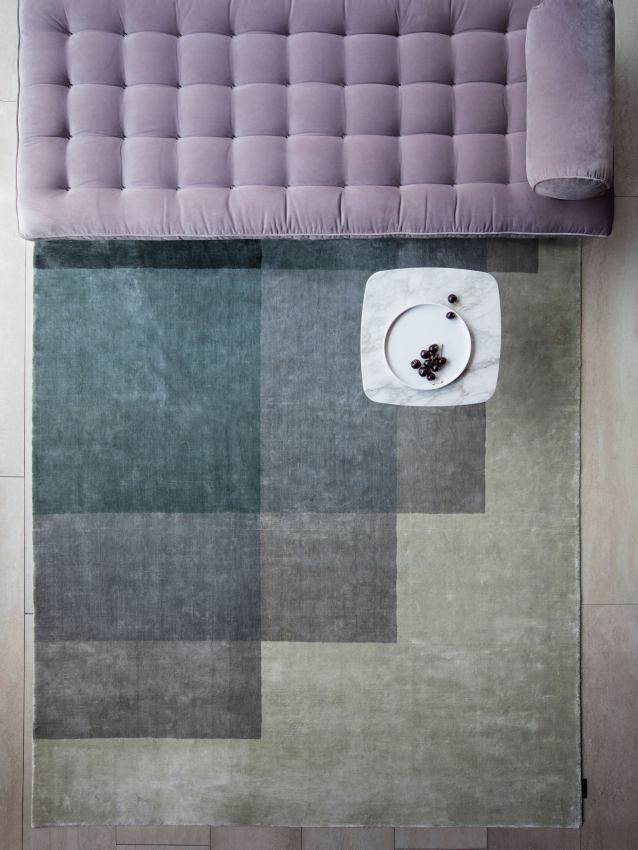 Design living room rugs are an exceptional choice for those who wish to add personality to the room without having to completely overhaul the furnishings.
These artefacts are indeed capable of transforming the room into a unique and captivating space and, if chosen carefully, can become the centrepiece of the decor.
What are the strengths of design living room rugs?
What, more than anything else, makes design living room rugs so special is their uniqueness. They are created by experienced designers and handcrafted in specialised workshops. This mix of knowledge results in truly unique designs that can be likened to a true work of art.
Choosing a designer carpet means creating the conditions for a very strong link between decoration and furnishing. These textiles can be declined in a myriad of colours, shapes and styles: in this way, you are able to personalise your living room in every detail. Depending on the desired result, you can opt for a specific combination of colours and shapes. To find the ideal solution for your living room, you can take inspiration from your personal taste or you can choose a customised model.
In particular, design living room rugs can transform an anonymous room into a space that reflects the personality and style of the person living there. Whether you prefer a minimalist style or a more elaborate one, you can easily find the right design piece for every living environment.
Which design living room rugs should you focus on?
When choosing a designer living room carpet, it is essential to take several factors into account in order to make exactly the right choice.
Firstly, one must consider that the living room is often the heart of the home. For this reason, the carpet must have an attractive appearance and must have a resistant structure, i.e. one that can withstand high traffic and daily wear and tear.
In a context such as the living room, natural materials such as wool, cotton, jute and sisal are preferred. All these materials offer exceptional durability and are able to retain their beauty over time. When weighing up the pros and cons of different yarns, one must also consider that it is advisable to choose a stain-resistant carpet. From this point of view, the optimal solution is a tightly woven product with decorations and colours that can conceal and camouflage any stains caused by daily use of the carpet.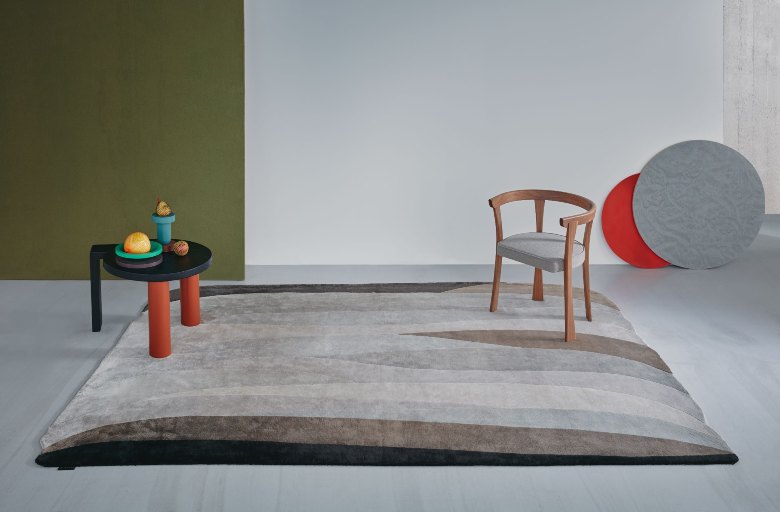 The workmanship of design living room rugs is another aspect to consider carefully. Hand-knotted designer models are an excellent choice, as they are made with great precision, guarantee a long life and allow for a very high degree of customisation. On the other hand, long pile carpets may not be suitable for such a busy environment as the living room: the long fibres may obstruct passage, increase the risk of accidents and may be uncomfortable if the carpet is placed under tables, armchairs and chairs.
For tafted carpets, the decision should be evaluated on a case-by-case basis. These items can also vary greatly in quality, so it is important to carefully examine the product specifications before making a final choice.
Is a standard-sized or custom-made carpet better?
Choosing between one or more design living room rugs that are standard in size or made-to-measure is an important decision that depends on the characteristics of the home space and the stylistic goals one wants to achieve with the furniture. Both options have advantages and disadvantages, which should be carefully considered.
A standard designer carpet can be a convenient choice if you have no special requirements. With a few compromises on the size and aesthetics of the product, you can achieve an excellent result and find the piece that best meets your aesthetic and living needs.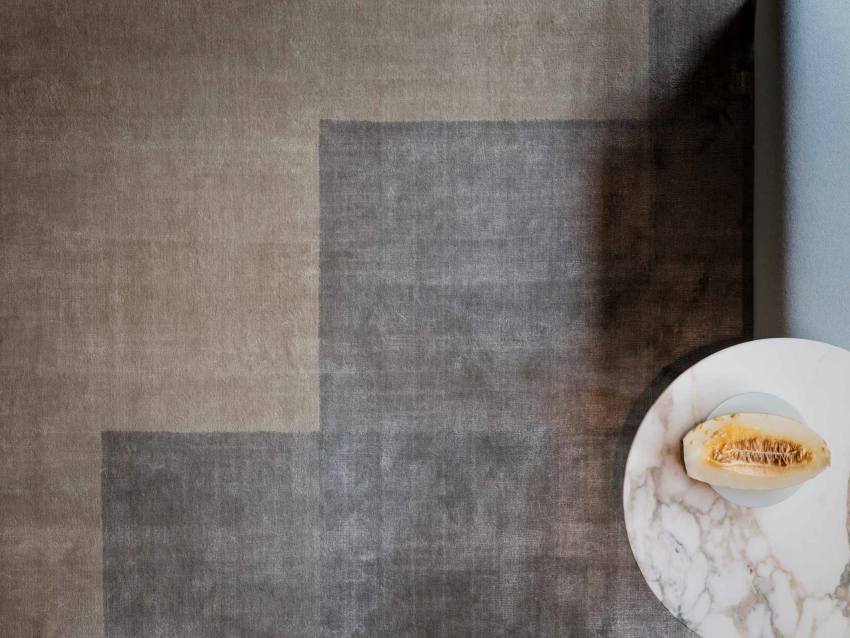 On the other hand, a custom-made designer carpet offers the possibility of creating a unique piece that is perfectly adapted to the characteristics of the room. In order to define what look, shape and size the individual piece should have, one takes into account not only the exact dimensions of the available space, but also the atmosphere one wants to recreate.
One final observation. The choice between various design living room rugs depends very much on the objectives one wants to achieve. Those who are looking for a more original design that reflects the personality of the person living in the home can move towards a custom-made carpet. Those, on the other hand, who are looking for a practical and quick solution to improve the look of their living room can turn to a more standard piece.
Nodus creates prestigious rugs.
Bring luxury into your home!
>>> CONTACT US! <<<

Nodus has reinvented the luxury rug. It was in fact the first brand to propose the concept of the rug as a work of contemporary art.
Nodus has always created exclusive products that furnish the most beautiful homes in the world. Do you want to make your home inimitable as a work of art?
Bring a hand knotted rug of the highest quality and design into the spaces of your daily life! Give your family and the people you love the beauty of a dream masterpiece! Every piece of Nodus is designed by famous Designers, making it recognisable and prestigious. In this way, each rug is unique: you will not find another one like it. Like all beautiful and unrepeatable things, one piece in the Nodus collection sets you apart and speaks to others about your taste and elegance. CONTACT US!