Custom-made loft rugs (selection guide)
custom rugs —
Jan 02.2022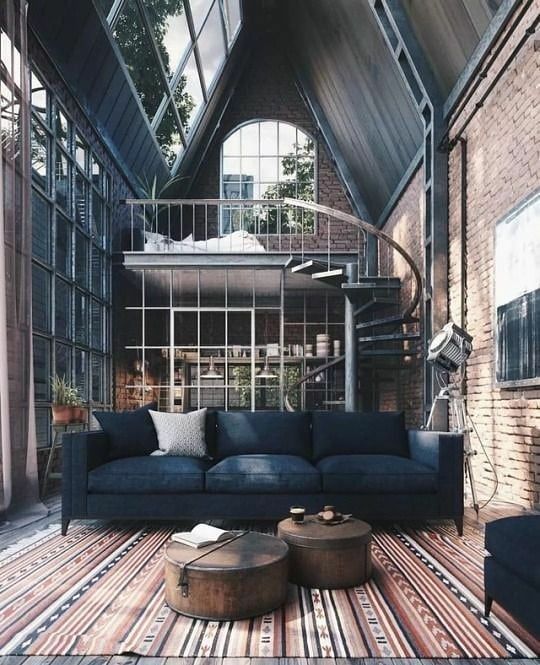 Which custom-made carpets to choose for a loft? Let's start by saying that lofts are a popular type of home because of the amount of space they offer. They are also a sought-after solution because of the enormous possibilities for customising the rooms.
In a way, a loft can be seen as a blank canvas. It is up to the interior designer to fill it with colour and personality. In order to do this, it is essential to rely on luxury carpets and especially custom-made carpets.
Furnishing a loft with a high-quality custom-made carpet: challenges and opportunities
Lofts were born from the conversion of old industrial spaces. From New York, the place where warehouses and old factories were first converted into homes, the idea of reclaiming these kinds of disused spaces has spread to Europe.
Almost a century later, the loft has become a popular solution for design lovers in particular. The reason for this is quite simple: these are spaces which, regardless of the bespoke carpets that embellish them, leave ample room for personalisation of the project. The history of the building can be told and enhanced through the choice of furnishings, or it can simply form the backdrop to the project. High ceilings, skylights and large open spaces represent both a challenge and an opportunity for interior designers.
Being able to characterise the different areas of the house in a unique way is probably the greatest challenge. The absence of dividing walls means that it is up to furniture and accessories to define the spaces. To achieve the best possible result, it is necessary to analyse the needs of the people who will live in the loft in depth and understand how each space can be used to best effect. Custom-made carpets naturally follow this logic.
When furnishing a loft, the greatest risks are to find yourself in an environment that appears bare or, on the contrary, chaotic and uneven. One of the main challenges of furnishing a loft is therefore to find the right balance between spaces, volumes and colours. And a customised carpet is a great help in achieving this.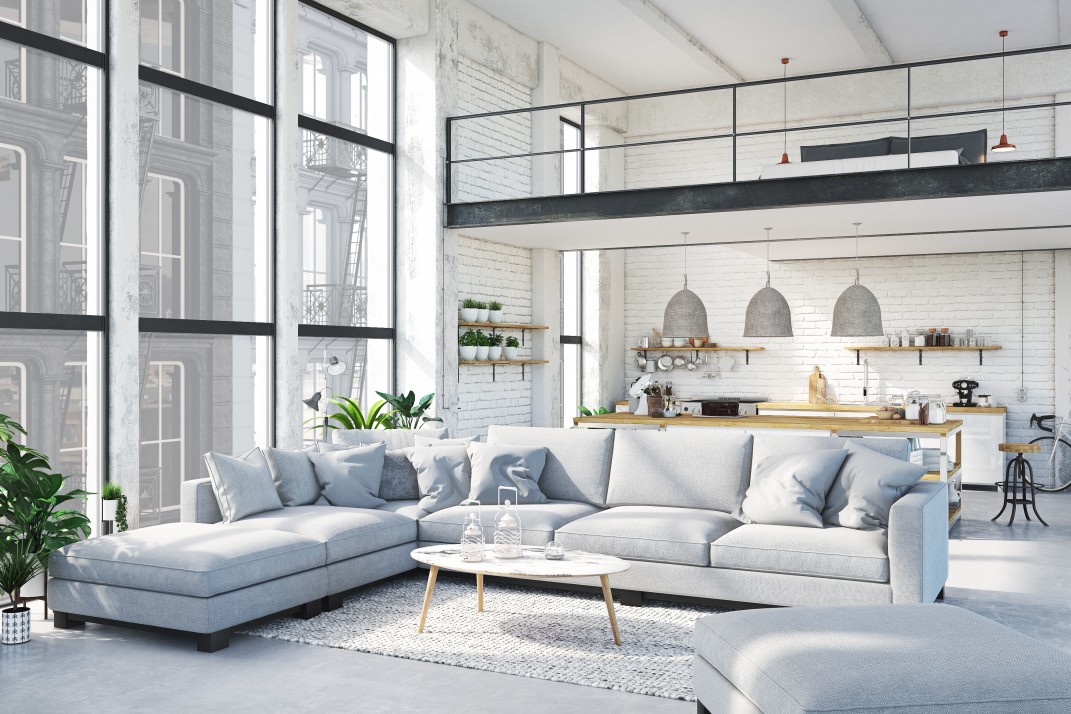 How to use custom carpets in loft furnishings
Because of their characteristics, custom-made luxury carpets are an indispensable resource for loft furnishing projects. In the absence of partitions, these carpets can be used to visually separate spaces and delimit different areas of the home. A large carpet combined with sofas and armchairs identifies at a glance the area in which to relax, while if it is combined with tables and chairs it delimits the area of the loft in which to eat.
As well as having a practical function, when designing loft furniture, custom-made carpets are also a useful resource for decorating and adding colour to the space. A loft is generally a light-filled structure where the dominant colours are light, such as white and grey, or raw materials such as concrete, bricks and exposed pipes. In such a context, custom-made carpets become the main means by which the home can be filled with colour. Depending on the colour choices made, the loft can appear refined and sophisticated or colourful and bold.
As lofts are very large spaces, they require a large number of carpets. To achieve a coherent result, it is important to select models with compatible styles. Complementarity can be achieved through the choice of colours, patterns or textures.
All the advantages of custom-made loft carpets
The most effective and straightforward way to make sure that your carpets are perfect for a specific space is to use custom-made models. Bespoke carpets are also available in large sizes and can furnish different areas of a loft without the risk of the empty space overpowering the furniture.
Choosing a custom-made solution also allows you to create a personalised set of carpets, designed to match each other and the furniture. There are many possibilities to choose from: you can decide to focus on one style of carpet, to be used in different areas of the house, or you can choose different models in terms of style, texture and materials.
By mixing and matching carpets, you can find personal and original solutions that can become the real highlight of your interior design. The key to achieving a stunning result is to be able to interpret the customer's tastes and needs and find the right balance between the different decorative elements in the loft.
Large open spaces such as lofts offer the possibility to experiment and dare with combinations, matches and overlapping of carpets with different formats, styles and designs. Bespoke carpets, supported by designer furniture and accessories, can make what might appear to be cold industrial spaces feel warm and cosy.
Nodus creates prestigious rugs.
Bring luxury into your home!
>>> CONTACT US! <<<

Nodus has reinvented the luxury rug. It was in fact the first brand to propose the concept of the rug as a work of contemporary art.
Nodus has always created exclusive products that furnish the most beautiful homes in the world. Do you want to make your home inimitable as a work of art?
Bring a hand knotted rug of the highest quality and design into the spaces of your daily life! Give your family and the people you love the beauty of a dream masterpiece! Every piece of Nodus is designed by famous Designers, making it recognisable and prestigious. In this way, each rug is unique: you will not find another one like it. Like all beautiful and unrepeatable things, one piece in the Nodus collection sets you apart and speaks to others about your taste and elegance. CONTACT US!