Carpets for allergy sufferers: What do they look like? How to choose the best allergy-friendly carpet?
Home — Materials and techniques —
May 27.2023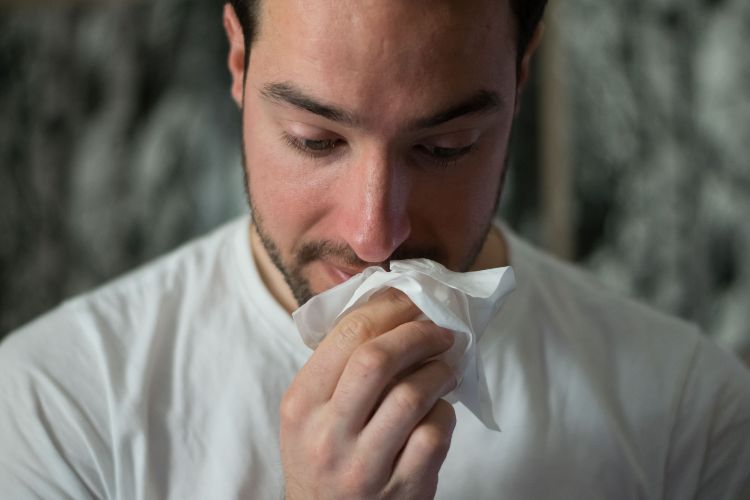 In today's post we will present carpets for allergy sufferers. We will also give you all the indications on how to make the best choice for your health.
Carpets are an essential element in interior decoration because they add warmth and personality to any room. However, for allergy sufferers, they can be a problem. The fibres of a carpet, especially the longer ones, tend to trap dust, dust mites, animal hair and other particles that can cause unwanted reactions in allergy sufferers such as sneezing, nasal congestion, itchy eyes and breathing difficulties.
Also causing problems for allergy sufferers can be the presence of irritating chemicals used during the manufacture of the carpet. Choosing carpets made of hypoallergenic materials and safe manufacturing processes is the best solution for those who suffer from allergies but do not want to deprive themselves of the beauty and comfort of luxury carpets.
What are the safest materials for a hypoallergenic carpet?
Carpets for allergy sufferers are made from hypoallergenic and natural materials such as wool, organic cotton and bamboo. Wool, cotton and bamboo have excellent breathable properties and are able to absorb moisture, thus helping to keep the home environment healthy and comfortable.
These naturally sourced materials do not contain harmful and difficult-to-remove chemicals such as formaldehyde and volatile organic compounds (VOCs), which are often used in low-cost, industrially manufactured carpets.
Hand-tufted luxury carpets are also safe for the health of allergy sufferers due to the use of
– natural or vegetable-based dyes from flowers, plants, roots, fruits, used to colour the carpet safely:
– natural oil-based antistatic agents, which reduce static electricity in the carpet and prevent dust from accumulating between the fibres;
– antimicrobial substances such as tea tree oil or colloidal silver, which reduce the presence of fungi and bacteria without having to use chemicals;
– certifications that guarantee the quality and safety of the carpet even for allergic persons.
When choosing carpets for allergy sufferers, it is essential to consider how easy they are to clean and sanitise. Ideal carpets are those that can be vacuumed or vacuum-cleaned regularly to remove dust and mites. You therefore need a product with fibres that are soft and resistant at the same time.
For more thorough cleaning, dry cleaning or washing with water is necessary. It is therefore important to select a carpet made of fibres that can withstand this type of cleaning without losing colour or shape.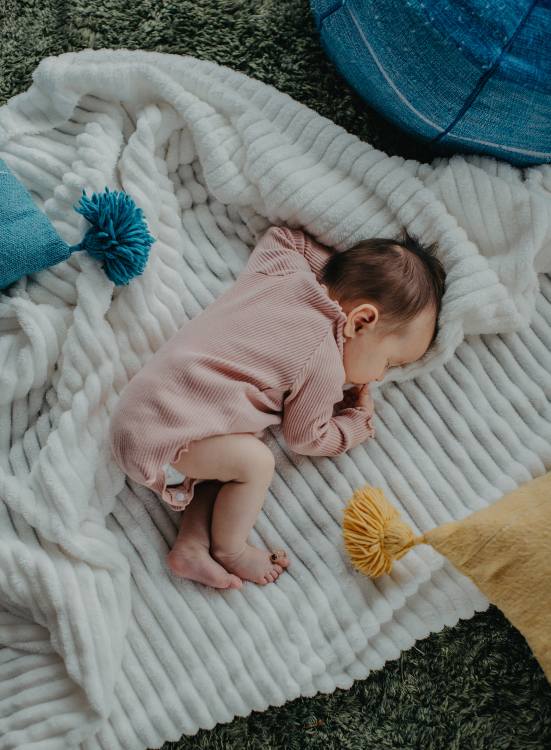 What parameters to consider when choosing carpets for allergy sufferers?
Even if you suffer from allergies, you should not give up on a carpet that looks good and fits your taste and décor.
Natural, carpets for allergy sufferers are available in a wide variety of shapes, colours and patterns. This makes it easy to find the solution that best suits one's preferences and specific room requirements.
Once you have selected the best material for your needs and verified that no hazardous substances are used in the production process, you can focus your attention on choosing the ideal design.
How to match carpets for allergy sufferers to different furniture styles?
In a room furnished with Scandinavian-style furniture, the most immediate solution is to choose a natural wool carpet in neutral colours and a design characterised by simple geometric shapes. Depending on one's preference, one can choose a more or less thick artefact, taking care to vacuum regularly.
In rustic or country-style rooms, an organic cotton carpet with floral or striped patterns is most suitable. In busy spaces, one can consider placing a woven, flat-patterned carpet, which is also easy to wash in the washing machine and in many cases reversible.
Those who have chosen a modern, minimalist style for their home can turn to carpets for allergy sufferers made of bamboo or bamboo silk. If the first solution is perfect to give a natural and eco-friendly touch to the room, the second option is great if you want to make the room more refined and sophisticated.
Lovers of industrial design can also find beautiful carpets for allergy sufferers with which to complete their interior design project. Large wool carpets with geometric patterns and in dark colours such as grey, black or brown fit very well in industrial environments, which often have exposed elements and rough finishes.
In general, carpets made of hypoallergenic materials and treatments are an excellent furnishing solution for those who wish to personalise their home or work environment without having to give up the unique touch provided by carpets for health reasons. Thanks to the ease of cleaning and the many alternatives available, it is possible to make every room cosier while preserving the health of the whole family.
Nodus creates prestigious rugs.
Bring luxury into your home!
>>> CONTACT US! <<<

Nodus has reinvented the luxury rug. It was in fact the first brand to propose the concept of the rug as a work of contemporary art.
Nodus has always created exclusive products that furnish the most beautiful homes in the world. Do you want to make your home inimitable as a work of art?
Bring a hand knotted rug of the highest quality and design into the spaces of your daily life! Give your family and the people you love the beauty of a dream masterpiece! Every piece of Nodus is designed by famous Designers, making it recognisable and prestigious. In this way, each rug is unique: you will not find another one like it. Like all beautiful and unrepeatable things, one piece in the Nodus collection sets you apart and speaks to others about your taste and elegance. CONTACT US!