The best coloured rugs for light wood floors [Selection guide].
Home — Luxury rugs —
Nov 13.2022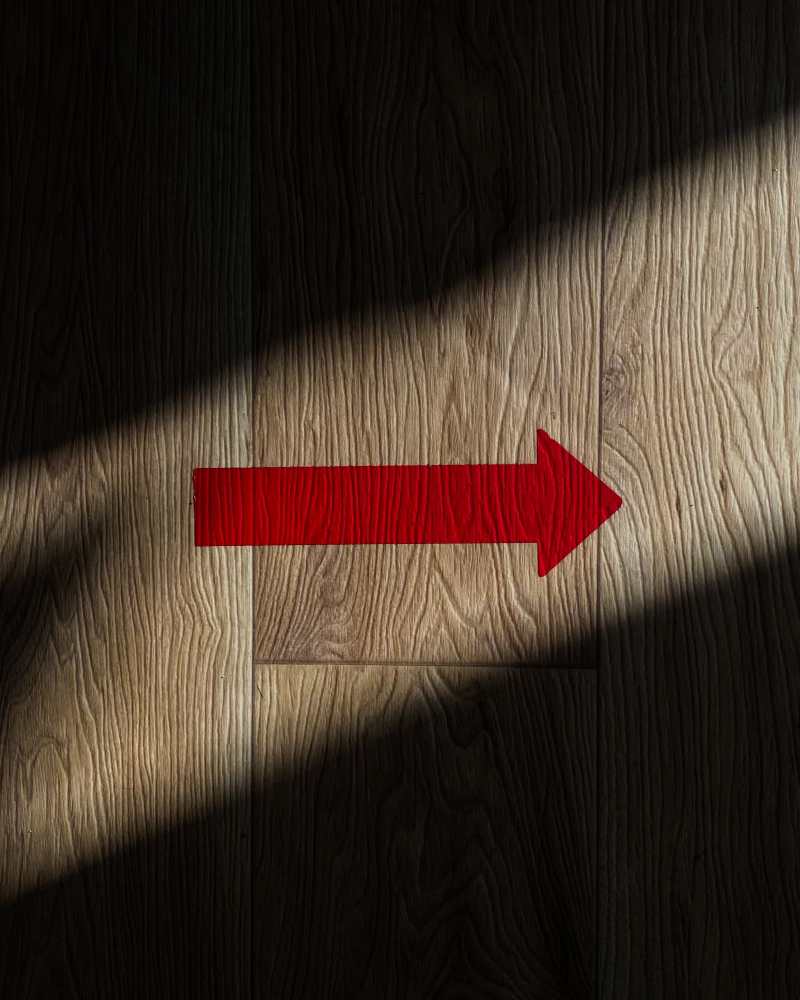 What are the best coloured rugs for light wood floors? Let us start by making a consideration. If you have chosen to install a light wood floor in your home, the choice of carpet to match it is crucial in creating a warm and cosy ambience. The ideal product for this type of requirement is the one that matches the shade of the chosen wood and meets the wishes and expectations of the householder.
Having said that, let's go into the specifics of the theme of our article today. Therefore, we are going to give a precise answer to the following question: what are the best coloured rugs for light wood floors?
How to create a special bond between luxury carpet and flooring?
A very strong relationship is created between rugs and floors. Together, in fact, these two elements represent a kind of base on which the interior designer must work to complete the interior design of each room.
In fact, if rugs and floors are out of tune with each other, they create an unwelcoming atmosphere and do not promote that fusion between the various elements of the home, which is instead essential for a luxurious and refined ambience.
The balance between light wood floors and rugs is therefore delicate and must be carefully constructed. The first point to consider is the type of wood used for the parquet. It can be maple, fir or larch wood, for example, but it could also be a walnut or cherry wood that has been painted a light colour.
When choosing which carpet to place on a light-coloured wooden floor, it must also be considered that large planks or solid wood strips are often used in more luxurious homes. In cases like these, the wooden floor has a characteristic appearance, which the luxury carpet should be able to enhance.
Furthermore, in fine homes, parquet is often laid in a herringbone pattern or by creating cornices and mosaics. When choosing a carpet, it is therefore necessary to take into account the decorative motifs that are already present on the floor itself and, consequently, to choose a pattern that does not hide the decorations but, on the contrary, brings them to the fore.
Some of the best coloured rugs for light wood floors
In all likelihood, those who have chosen a light wood floor for their home have done so because they appreciate the natural look of wood, the sustainability of this material and its ability to provide good thermal insulation. Complementing the furnishing of the home with luxury rugs allows these characteristics of wood to be enhanced even more.
Just like parquet, luxury rugs have insulating properties and are made from environmentally friendly yarns and processing techniques. In addition, luxury rugs can protect the most delicate wooden floors and preserve their beauty over time.
For a home where there is a natural wood floor, various types of luxury rugs can be used. If wood is present in the living room or hall, the most convenient choice is a hand-knotted piece, preferably made of wool . These items have the advantage of protecting the floor from being walked on and have an elegant appearance, which increases the sophistication of the space.
In bedrooms, coloured taftati rugs or long-pile models can be used instead. In both cases, the carpet can protect the floor and warm the atmosphere. For these rooms in the home, one can choose bright, warm colours, which are able to create an intimate atmosphere, or cooler shades, which promote relaxation.
Woven rugs also go very well with light wood floors. These designs, which are very versatile and boast a very colourful appearance, can be used to add an accent of colour in various areas of the home, such as the entrance hall or hallways.
These are some of the suggestions for coloured rugs for light wood flooring. However, additional tips can also be given. Let's see which ones.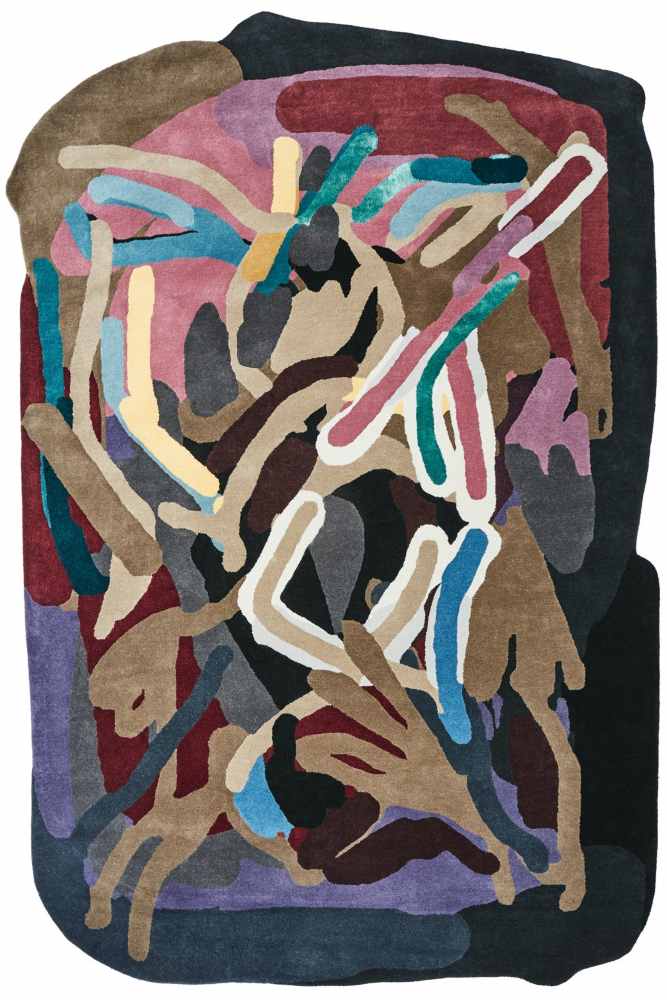 Which colours and shades to choose for luxury rugs to match a light-coloured floor?
Having a light-coloured floor is an advantage for interior designers. The use of naturally light-coloured or varnished absences, in fact, allows for numerous combinations where rugs are the protagonists.
Rugs in pastel shades or neutral colours, proposed in plain colours or with simple decorative motifs such as geometric or abstract lines and figures, are for example ideal to complement Nordic or minimalist style furnishings. With graphic rugs or contemporary art patterns, on the other hand, it is possible to enhance the lines of modern furniture and, at the same time, bring colour and design to the room.
A light-coloured floor can also stand out thanks to the contrast with darker rugs. This is what happens in houses furnished in an industrial style.
Products with intense, dark colours are also an excellent solution for furnishing an open space or loft. In such cases, the use of strong colours breaks up the monotony of light-coloured floors and helps to define the different rooms in the space at a glance.
Our guide to the best coloured rugs for light wood floors ends here. It is now up to you to find the ideal model for your project and to seek advice from an expert in this field.
Nodus creates prestigious rugs.
Bring luxury into your home!
>>> CONTACT US! <<<

Nodus has reinvented the luxury rug. It was in fact the first brand to propose the concept of the rug as a work of contemporary art.
Nodus has always created exclusive products that furnish the most beautiful homes in the world. Do you want to make your home inimitable as a work of art?
Bring a hand knotted rug of the highest quality and design into the spaces of your daily life! Give your family and the people you love the beauty of a dream masterpiece! Every piece of Nodus is designed by famous Designers, making it recognisable and prestigious. In this way, each rug is unique: you will not find another one like it. Like all beautiful and unrepeatable things, one piece in the Nodus collection sets you apart and speaks to others about your taste and elegance. CONTACT US!