The best bedroom area rug ideas
Design — Home —
Jul 06.2023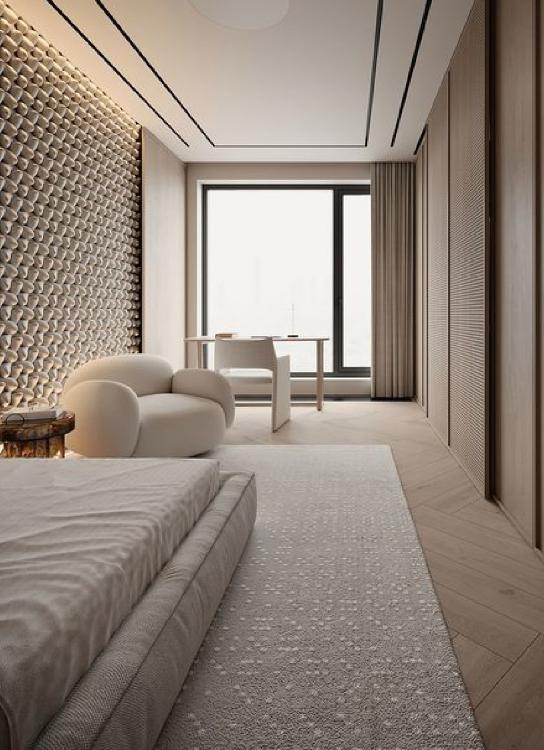 If you are looking for bedroom area rug ideas, it is essential to understand what kind of ambience you want to create. The choices will in fact be different, both in terms of materials and design, for a room furnished in a classic style or for a room with a modern look.
Taking into account the qualities and characteristics of different natural materials and considering the level of comfort and practicality you want to achieve, you can identify the best options available.
Bedroom area rug ideas: which artefacts should be used to furnish classic-style rooms?
When it comes to carpet ideas for the bedroom furnished in a traditional style, there are several options to consider. In such a context, the main function of the carpet is to add a touch of elegance and warmth to the room. Since classic furnishings often focus on warm colours, the game when it comes to room carpets is mainly about materials and designs.
The first choice to make in order to best furnish a classic bedroom using carpets concerns materials. Wool carpets are the most common choice for this type of room and there are several reasons for this. Firstly, wool is a natural material that is very well suited to this type of room. Since it is a soft yarn, the carpet also offers a pleasant feeling of comfort, which is best appreciated when walking barefoot. Thanks to its insulating properties, then, wool is able to warm the atmosphere in winter and cool it in summer, making the room a comfortable and pleasant place in every season.
More bedroom area rug ideas? As far as design is concerned, one can go for a classic solution or dare to go for decorations that depart from tradition. In the first case, oriental carpets are the best solution. One can consider Persian carpets, which give a unique look to the room through the use of intricate patterns and warm colours, as well as kilim carpets, which are perfect for use as bedside rugs and made original by geometric patterns and bright colours.
Those who prefer a less classic design can consider furnishing with floral rugs, perfect if you want to give the room a romantic and sophisticated atmosphere, or hand-woven rugs made from natural fibres such as hemp, jute or sisal.
Which carpets are best for modern-style bedrooms?
Our guide to bedroom area rug ideas certainly doesn't end here. Indeed, in bedrooms furnished in a modern style, the right carpets can add a contemporary and comfortable touch to the room.
The materials that best suit furniture with modern lines are those that emphasise the more natural and practical aspect of carpets. For this reason, carpets made of natural fibres and with an essential design that emphasises linear shapes and neutral colours work very well.
Beautiful rugs made of jute, sisal and bamboo can be placed in a modern bedroom. All of these materials ensure an understated yet elegant result, can enhance the look of the room and are functional and durable.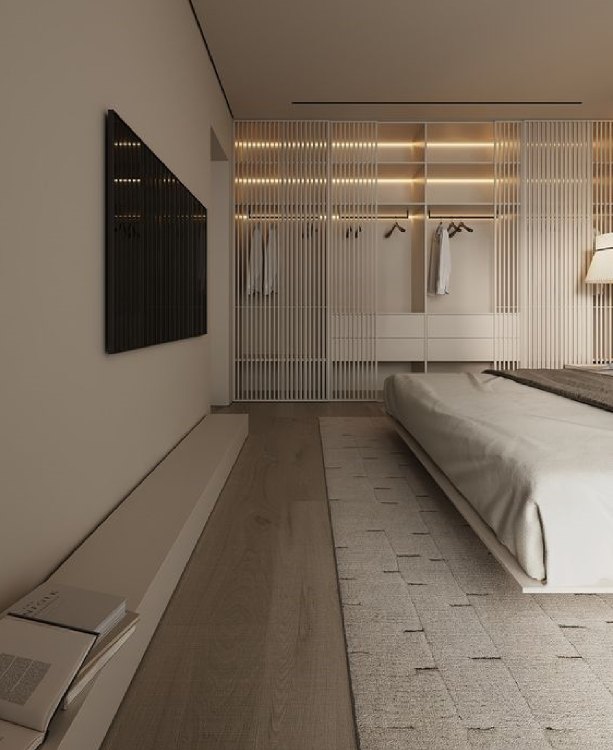 In addition to plain-coloured carpets, to furnish a bedroom with carpets one can think of striped designs, which are perfect for giving the room a dynamic feel. Geometric carpets are also very well suited to bedrooms: by focusing on unusual shapes and bright colours you can add an original and contemporary touch to the room.
In modern rooms, it is also quite common to include abstract design carpets or contemporary art patterns. Both of these solutions are great when you want to balance a minimalist interior with carpets and when you want to use the decorations to express your personal style.
The best bedroom area rug ideas for the children's and guest bedroom
The children's bedroom and guest room are often the ones that present the most difficulties for interior designers. In both cases, it is necessary to focus on carpets that are comfortable but reflect the tastes of the people in the room.
When choosing the materials and designs of carpets for children's and teenagers' rooms, it should be borne in mind that the ultimate goal is to create a fun and safe environment. Hand-knotted wool carpets are the best solution, as they are easy to clean and stain-resistant designs.
In children's bedrooms, one can focus on carpets in unusual colours and shapes, such as those with animal prints, cartoon characters and, in general, with the elements that children love most and that are able to stimulate their imagination and fantasy.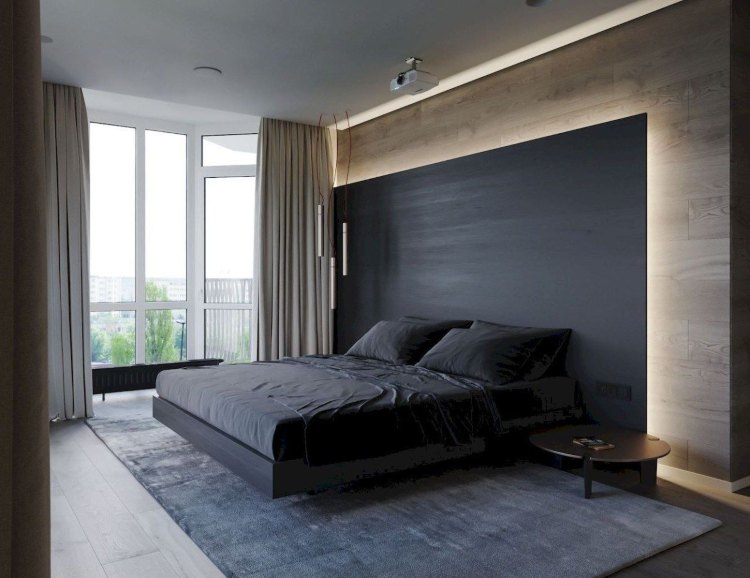 As far as guest bedrooms are concerned, it is preferable to opt for carpets with a soft and cosy appearance, capable of creating an atmosphere in which guests will feel comfortable. The ideal carpets to use in this kind of room are those made of wool or cotton: comfortable, versatile and easy to clean.
In terms of design, models with a solid-colour pattern or an elegant geometric or floral design are preferred. Models with a minimalist design tend to be preferred, as they are more suitable for creating a calm and clean atmosphere and can meet the tastes of a larger number of people. When it comes to colours, you can consider neutral tones, elegant and timeless, or opt for bolder shades, ideal for adding a touch of personality.
Our guide to bedroom area rug ideas ends here. Now it's up to you and your creativity to apply our tips to find the best solution for your project!
Nodus creates prestigious rugs.
Bring luxury into your home!
>>> CONTACT US! <<<

Nodus has reinvented the luxury rug. It was in fact the first brand to propose the concept of the rug as a work of contemporary art.
Nodus has always created exclusive products that furnish the most beautiful homes in the world. Do you want to make your home inimitable as a work of art?
Bring a hand knotted rug of the highest quality and design into the spaces of your daily life! Give your family and the people you love the beauty of a dream masterpiece! Every piece of Nodus is designed by famous Designers, making it recognisable and prestigious. In this way, each rug is unique: you will not find another one like it. Like all beautiful and unrepeatable things, one piece in the Nodus collection sets you apart and speaks to others about your taste and elegance. CONTACT US!