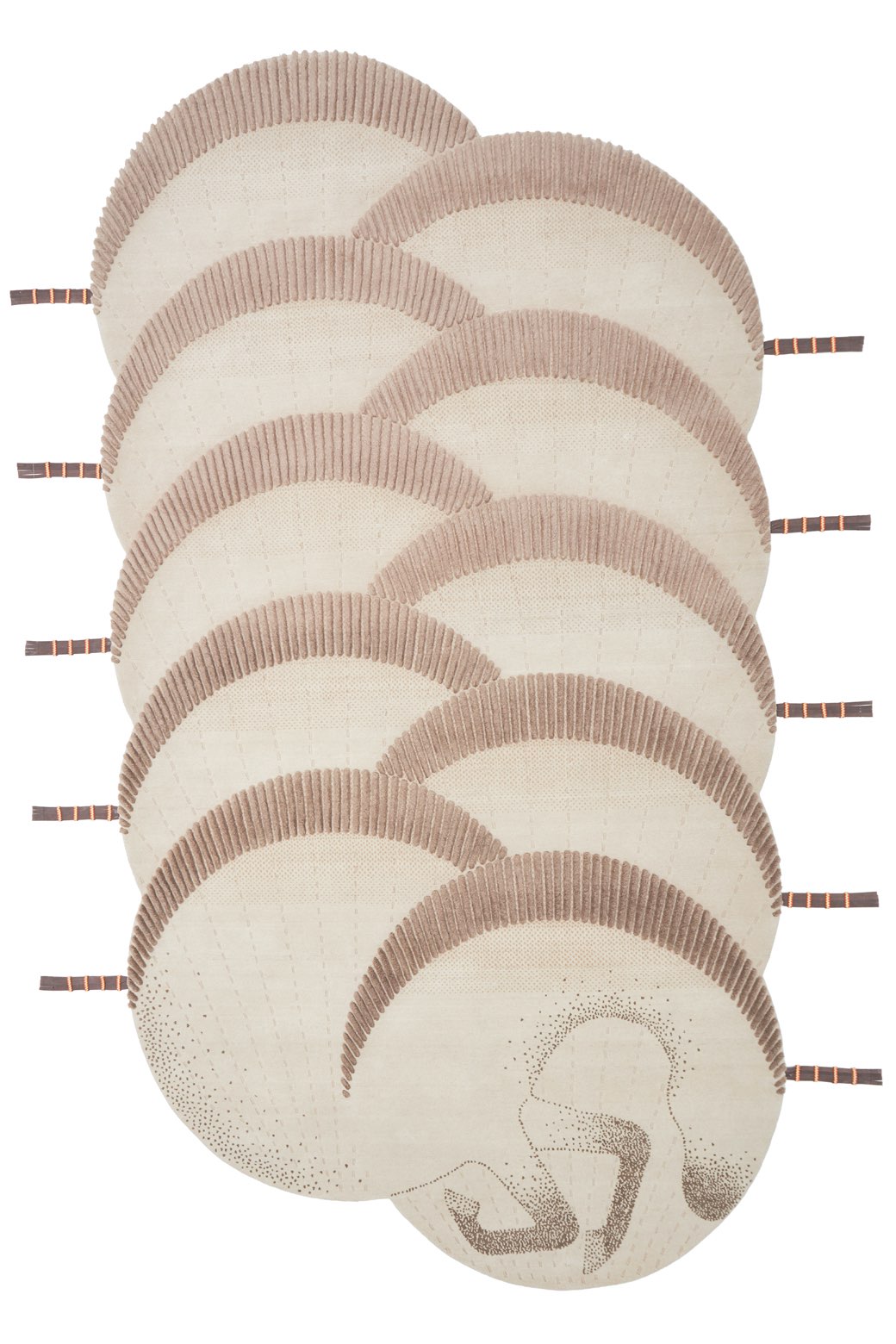 Terra incognita – Tulpar
personalizzabile
Design by Faberhama
Limited edition of 2 pcs
Collection Limited Edition
Informations
Size

160x300

Production area

Nepal

Materials

wool

Technique

handknotted

Knot

tibetan

Quality

200

Pile height

5

Lead time

24/26 weeks
Do you want more information about this rug?
Contact us to understand how to customize and adapt it to your project
Contact Us
This beautiful modern wool and leather rug is inspired by the winged horse Tulpar, an animal from the mythology of the nomadic peoples of Central Asia, which was often depicted atop the Yurta, the traditional circular tent of those areas. The carpet is composed of a series of interlocking, feather-like discs, while the side ropes recall the traditional harnesses and ornaments worn by Asian horses. A fascinating artefact, suggesting a dynamic lifestyle open to change.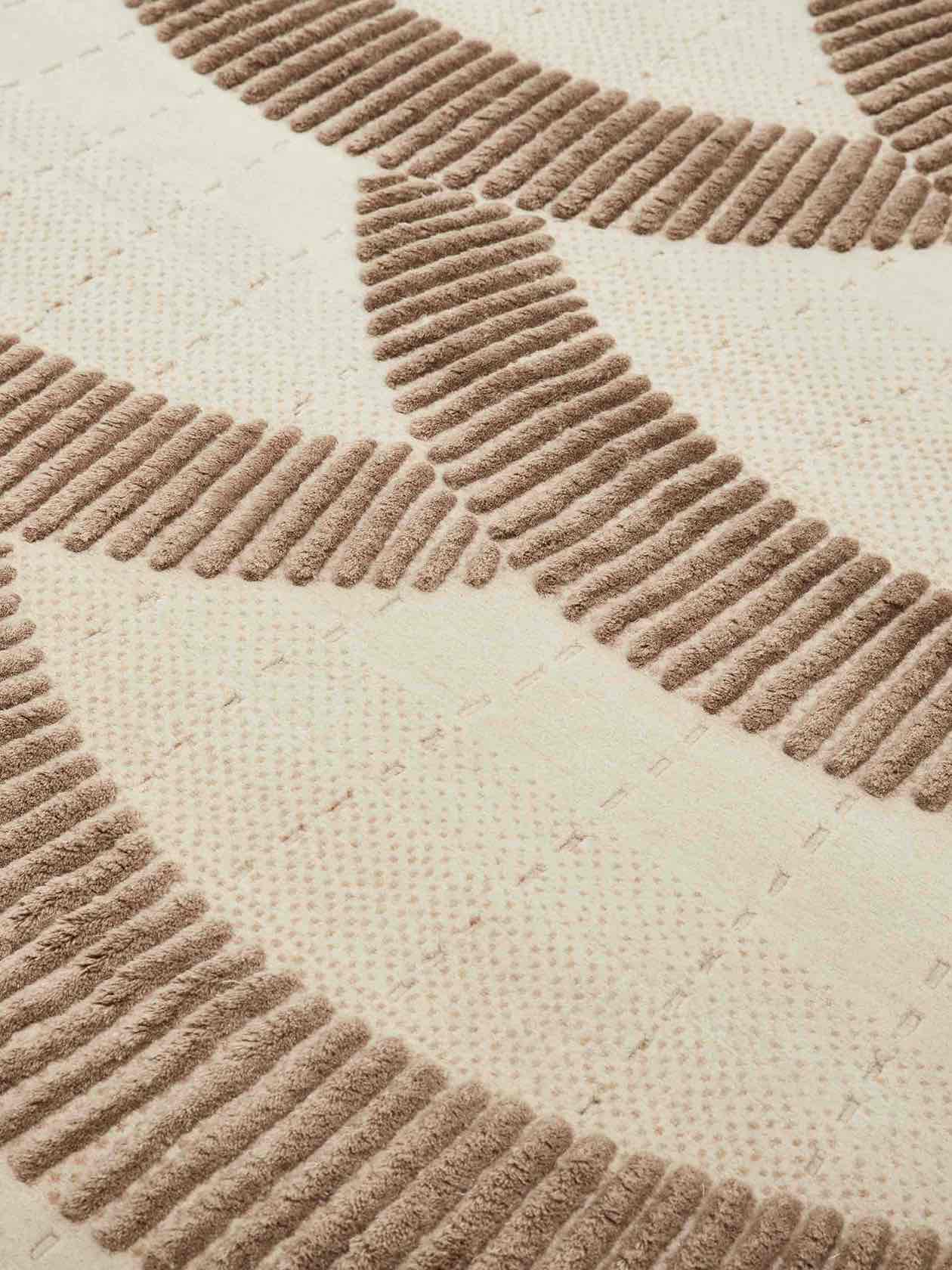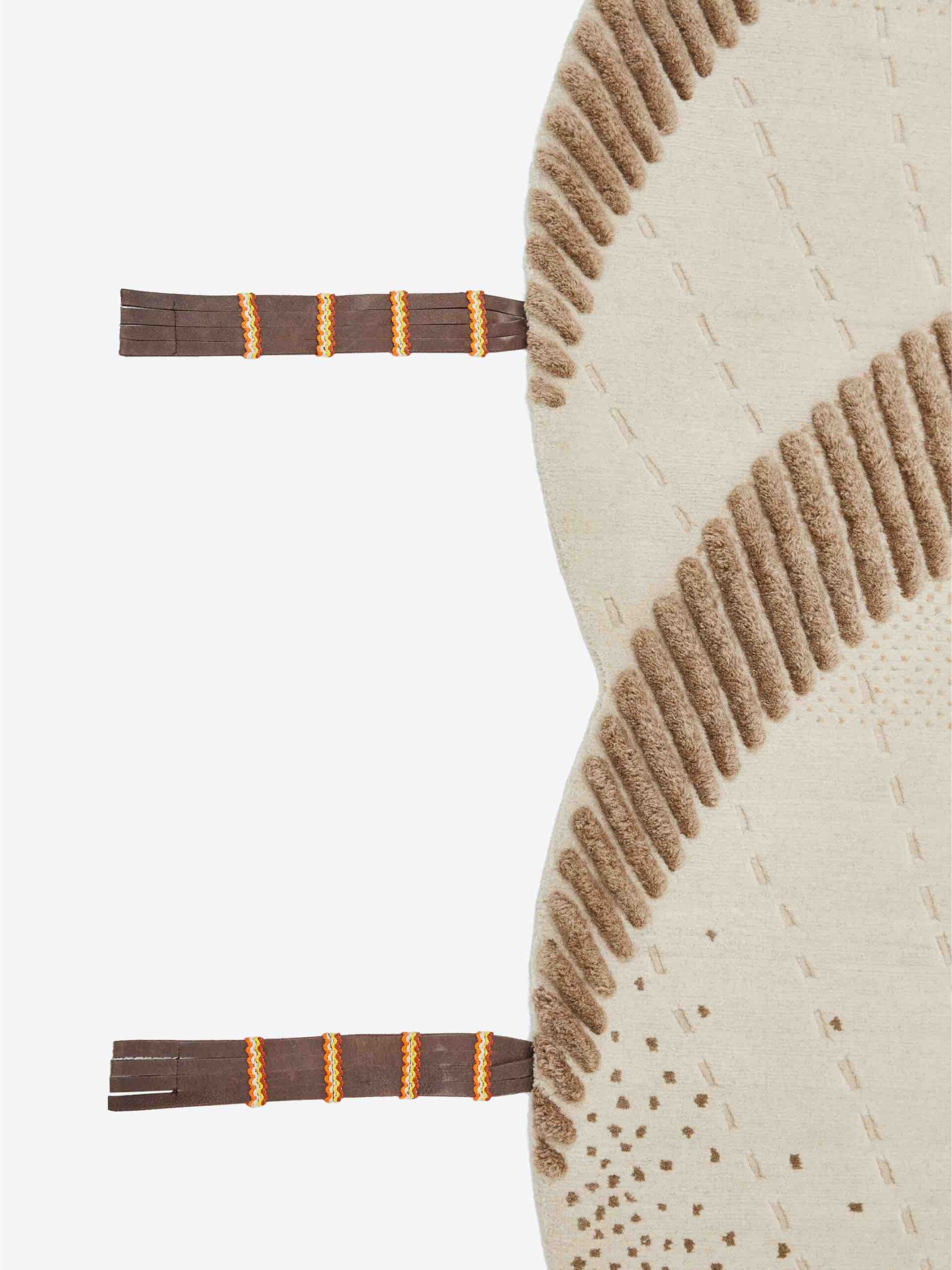 Find out how to customize our rugs and make them unique pieces, completely made to measure.
OUR BESPOKE SERVICE