Which luxury rug to choose for a contemporary style home?
Luxury rugs —
Jun 06.2021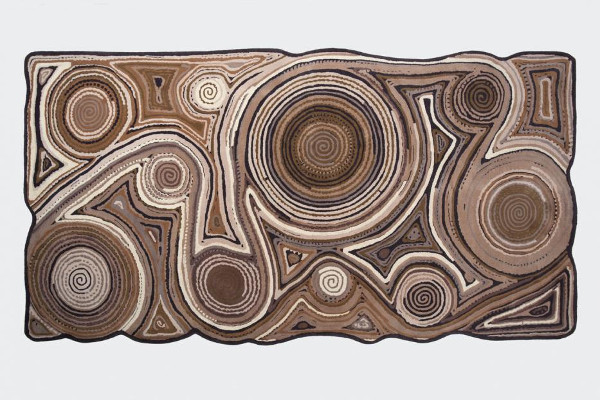 Carpets are a central element in the furnishing of a room and define not only the appearance but also the atmosphere of the room. For a home furnished in a contemporary style, you can make a choice by analogy, choosing models with a modern design, or you can furnish by exploiting the power of contrasts and combining modern furniture with classic or vintage carpets.
Contemporary furniture: light colours and bright spaces
Contemporary furnishing styles can be interpreted in many different ways. There are those who prefer a minimalist and essential style and those who focus more on design elements with original shapes and made of innovative materials.
Beyond the nuance slinked to one's own interpretation, the contemporary furnishing style is distinguished by certain precise characteristics, starting with the use of colours. In a house furnished in a contemporary style, the environment is bright, thanks to the use of light coloured furniture, floors and walls. It is not uncommon to find total white furnishings or rooms with white furniture and walls combined with floors in a neutral tone. Sometimes the light colours are brought out by the combination of black and white or by the presence of some natural wood elements.
Another characteristic of contemporary furniture is the search for essentiality. The rooms are furnished with little furniture and there are few decorations, to convey a feeling of lightness and airiness.
The result is very bright rooms, where aesthetics and functionality are perfectly balanced. In this context, carpets can help to create a unique and sophisticated ambience, which emphasises the finesse and elegance of the space.
How to furnish a home in contemporary style with luxury carpets
Choosing the right luxury carpets for a home furnished in a contemporary style is somewhat of a challenge, both when it comes to the people who live in the home and when an architecture or interior design studio is involved.
As rooms are furnished in a minimalist way and with light colours, the presence of a carpet can upset the look and feel of the room. The design and colours of the carpets hould therefore be chosen very carefully, making sure that there is a good visual balance.
The safest way to avoid making mistakesis to complement the room with contemporary luxury carpets in light colours and linear designs. Carpets with geometric patterns, for example, blend beautifully with contemporary furniture. A perfect pattern for a minimal contemporary home is the Berber carpet, which is made of undyed wool with black wool inserts that form diamond shapes. The design of this kind of carpet enhances the clean lines of the furniture and, at the same time, is enhanced by the simplicity of the rest of the interior design.
Those who want to make bolder furnishing choices can decide to include contemporary luxury carpets with an original design and intense colours in the rooms of their homes. In a room furnished with straight furniture, an irregularly shaped carpet can break up the monotony and catch the eye. In a room where white is the predominant colour, a carpet with intense colours is a good idea to warm up the atmosphere and transmit energy and vitality. Combining contemporary furniture with vintage or classic Persian-inspired carpets is also a possibility to consider.
The structure of the home is another element that influences the process of choosing the right luxury carpets for a contemporary style home. In a flat or villa each room can be decorated differently and made unique from the other rooms in the house. In an open space, however, it is important to make sure that the furniture and carpets chosen for the different rooms provide a certain continuity and are in harmony with each other.
Luxury contemporary carpets can be used to renew the look of a room without having to do major renovations. Replacing carpets and revising furniture choices in a contemporary way can give a room a new look, making it more modern and up-to-date.
Carpets and light-coloured furnishings, typical of contemporary style, are also perfect for brightening up the home and highlighting shaded areas of the house.
Nodus creates prestigious carpets.
Bring luxury into your home!
>>> CONTACT US! <<<

Nodus has reinvented the luxury carpet. It was in fact the first brand to propose the concept of the rug as a work of contemporary art.
Nodus has always created exclusive products that furnish the most beautiful homes in the world. Do you want to make your home inimitable as a work of art?
Bring a hand knotted rug of the highest quality and design into the spaces of your daily life! Give your family and the people you love the beauty of a dream masterpiece! Every piece of Nodus is designed by famous Designers, making it recognisable and prestigious. In this way, each rug is unique: you will not find another one like it. Like all beautiful and unrepeatable things, one piece in the Nodus collection sets you apart and speaks to others about your taste and elegance. CONTACT US!