Which luxury rug for an ethnic style home?
Home — Luxury rugs —
Mar 29.2021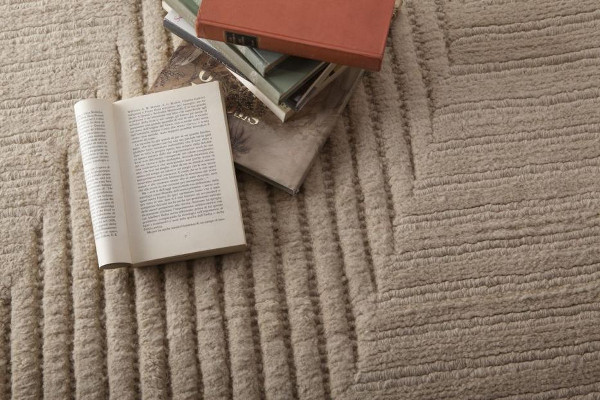 Are you thinking of choosing ethnic-style furniture for your home? Are you wondering which luxury carpets to match with your furniture and decorations for a wow effect that will leave you and your guests speechless?
For several years now, ethnic furniture has been a constant presence in the charts of interior design trends. This style convinces because it is easy to customise and can be used in an infinite number of ways. It is also very popular because it gives the rooms in the house a refined and elegant look. Complementing your interior with the right luxury carpets can make your home truly special.
The warm and cosy ethnic furnishing style
The design of an ethnic style home is truly unique. Although there are fixed points that define the framework within which the furniture choices will be made, each element chosen to decorate the rooms has a strong component of personalisation and originality. This also applies to the choice of carpets to match.
What cannot be missing in an ethnic style furnishing are warm colours inspired by the earth. Wood is a great protagonist of furniture and accessories to be placed on the floor or wall. The woods chosen are dark and, when placed in a domestic environment, stand out for their natural ability to furnish.
Warm colours are used in textiles and decorations, with a clear predominance of red, yellow and orange tones. If you choose to furnish your home in this style you can use these colours to choose decorations to hang on the walls or to choose objects to place here and there to liven up the environment.
One of the strengths of this style is its ability to harmonise different elements from different places. The use of local handicrafts and items purchased during one's travels is the added value of ethnicity, since it allows one to give an even more personal touch to the environment. At the same time, it brings back memories of leisure moments spent abroad in some beautiful exotic country.
How to use luxury rugs to create the perfect ethnic style ambience
In such a style of interior design, choosing the right luxury carpets to place in your home helps to create a warm, cosy and intimate atmosphere. The secret is to choose rugs that, in terms of their design and size, enhance the furniture and furnishings in the room, without overpowering them and guaranteeing a chic and well-kept overall result.
The ideal luxury carpets to use to complete an ethnic-style interior are made of wool and in warm colours. Traditional Oriental carpets fall into this category, as do a number of more contemporary styles. Berber carpets are a good alternative to Oriental carpets, although their design is generally characterised by lighter colours and, not infrequently, a prevalence of natural wool tones and alternating black and white.
In a home furnished with furniture and decorations that recall exotic cultures and countries, carpets can be used in many different ways. You can, for example, create a sort of travel itinerary in the different rooms of the house, furnishing each room in a different way. In the living room, you can make room for decorations and carpets inspired by the Middle East, in the bedrooms you can draw inspiration from different African cultures, and in the outdoor areas you can draw inspiration from Caribbean culture. You can also define which type of carpet to choose according to the end result you want to achieve. A Turkish carpet is best suited to define a room with a sumptuous atmosphere, while a modern carpet with a geometric design is a good compromise to give the room a fresh, young air.
Luxury rugs can also be used to complete the décor of an ethnic style home by positioning them as wall decorations. This solution can be used to give the room a more original and distinctive touch than can be achieved by using wallpaper. Hanging carpets on the wall is also reminiscent of the old tradition of decorating rooms with beautiful, detailed tapestries. Today, the task of decorating the walls of the home and capturing the attention of those present with colour and design can be entrusted to fine carpets.
Nodus creates prestigious carpets.
Bring luxury into your home!
>>> CONTACT US! <<<

Nodus has reinvented the luxury carpet. It was in fact the first brand to propose the concept of the rug as a work of contemporary art.
Nodus has always created exclusive products that furnish the most beautiful homes in the world. Do you want to make your home inimitable as a work of art?
Bring a hand knotted rug of the highest quality and design into the spaces of your daily life! Give your family and the people you love the beauty of a dream masterpiece! Every piece of Nodus is designed by famous Designers, making it recognisable and prestigious. In this way, each rug is unique: you will not find another one like it. Like all beautiful and unrepeatable things, one piece in the Nodus collection sets you apart and speaks to others about your taste and elegance. CONTACT US!