Tibetan Tiger Rugs, positivity and protection for the home.
Design — Materials and techniques —
Nov 23.2022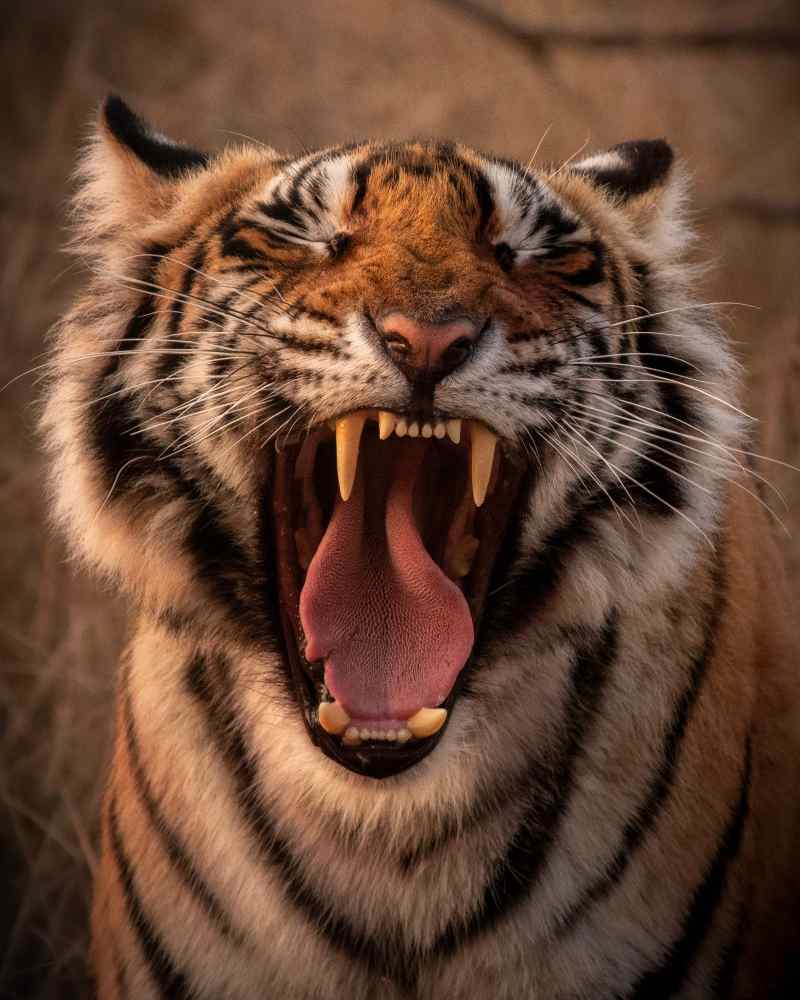 Tigers in Tibetan Culture
For over 1,300 years, Tibetan tiger rugs have been mentioned in Tibetan literature. The Tibetan people's devotion to tigers and Tibetan rugs has not wavered in the last 5,000 years. They think that tiger fur may defend against snake and scorpion venom, ward off evil spirits, and
safeguard their owner, house, and temples from ill luck. They were previously owned by Tibetan lords, religious elites, and notable doctors. Tiger rugs and blankets are more widely available nowadays, yet its symbolism retains its vision and significance. In the Han people's culture and traditions, there are numerous beliefs regarding tigers. People in several Asian countries use Tibetan tiger rugs to shelter their houses and families from disaster. Painting tigers out on the front entrances on New Year's Eve began a tradition during the Han Dynasty.
Tibetan rugs are a mystery. There are just a few hundred old Tibetan rugs in existence, and not much is known about them. However, it is becoming clear that the tiger rugs are turning into a fashion trend in the present rug world. Many hand-woven Tibetan rug companies, nearly all of whom are based in Nepal, are rapidly expanding their Tibetan tiger rugs designs and increasing output. The celestial fashion wheel is turning.
Tibetan Tiger Rugs
Tibetan tiger rugs have a history as old as Tibetan carpet manufacturing itself. It is thought that the tiger actually protects during the meditation practice when used for prayer and meditation.
These magnificent tiger rugs are handcrafted, and each tiger's face bears the maker's signature. Every rug is 100% wool and one-of-a-kind; faces and styles vary from tiger each tiger and may differ from the photo.
Origins of Tibetan Carpets
Scholars once believed that knowledge of carpet manufacture in Tibet was no older than the early nineteenth century. The lack of antique carpets older than 200 years was the cause for this supposition. Most scientists now believe that nomad-made carpets have been created in Tibet for at least a thousand years. The Tibetans utilize a unique knot that is found nowhere else. If the Tibetans had learned how to knot carpets from other cultures, they would have most likely used the same approach.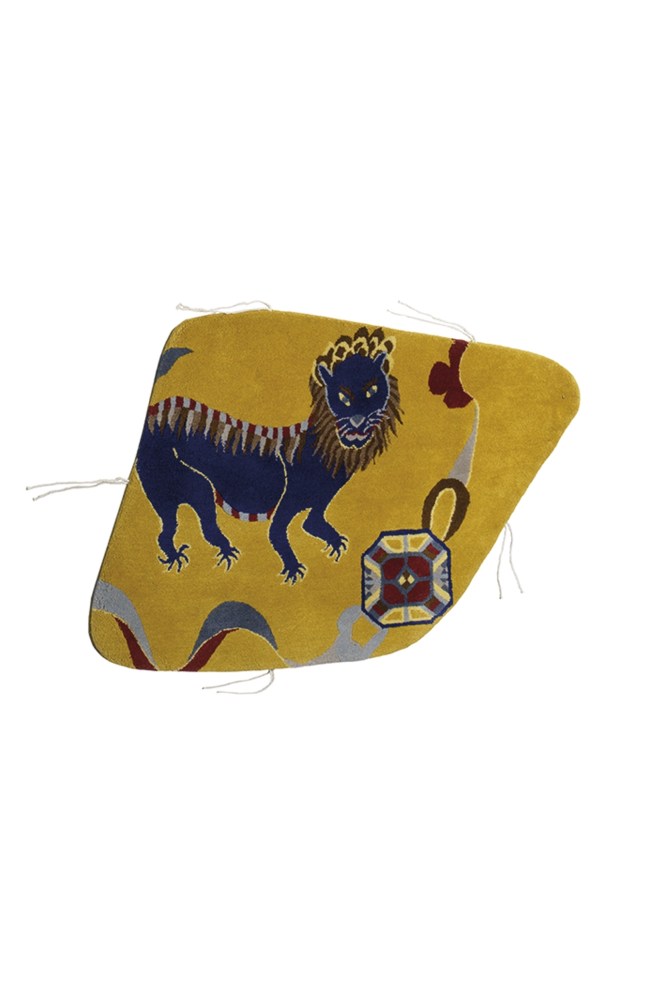 Types Of Tibetan Tiger Rugs
There are three basic types of antique Tibetan tiger rugs.
• The first are 'flayed' tiger rugs, pelts with depicted arms, claws, and heads.
• The second set of images were more abstract versions of the tiger stripe motif.
• The third element is a pair of tigers strolling together, representing Yin and Yang, a Chinese influence.
Some rug scholars distinguish various sub-groups among these categories, such as realistic pelts with stylish stripes and skeleton stripes, pelts with heads at both ends, pelts without heads, stripes with rainbow endings, abstraction wavy line stripes, tongue stripes, paired stripes, and so on. Tibetan rugs are linked to the tiger leather loin cloths seen in painting pictures of fearsome (wrathful) Tibetan Buddhist gods in a religious context.
A person involved in meditation is said to be protected by tiger skin. Snow leopard print loin cloths are worn by female wrathful goddesses, and leopard spots can be found on old tiger rugs. Tibetan tiger rugs can be seen in a variety of other carpet civilizations, including Khotan rugs to the north, but it is among Tibetan weavers that these designs reach their pinnacle. The designs are vibrant and among the most unique of traditional Tibetan patterns.
There are numerous basic categories of tiger designs:
• A lone tiger is depicted.
• Two tigers in a pair.
• Tiger pelts with either one or both heads.
• Tiger pelt designs in abstract and semi-abstract styles.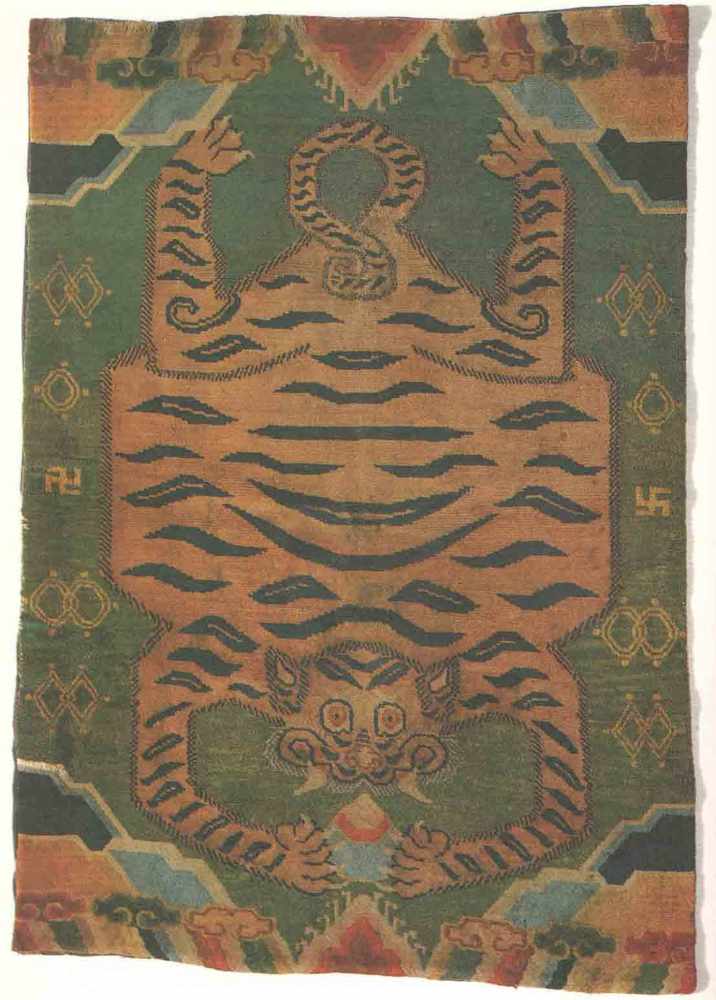 Making of Tibetan Tiger Rug
The manufacturing of Tibetan tiger rugs is a centuries-old practice. manufacturing are usually produced from the wool of Tibetan highland sheep, known as changpel. Tibetans utilize rugs for a variety of functions, including floors, wall hangings, and horse saddles, but the most prevalent is as a seating carpet. Contrary to common assumption, Tibetan tiger carpets are now predominantly woven in Nepal and India out from wool of Tibetan Highlands sheep.
Uses Of Tiger Rugs
Tibetan tiger rugs have long had a purpose in
Tibetan life and culture.
• These are the most frequent and are almost never utilized as floorings. Nyeden carpets are rugs that are exclusively used for sleeping.
• The carpets can also be hung on the walls or used as horse seats.
•            Whereas these types of carpets were accessible to all, pile rug pillows, for example, were only obtainable to the more wealthy sections of society.
Nodus creates prestigious rugs.
Bring luxury into your home!
>>> CONTACT US! <<<

Nodus has reinvented the luxury rug. It was in fact the first brand to propose the concept of the rug as a work of contemporary art.
Nodus has always created exclusive products that furnish the most beautiful homes in the world. Do you want to make your home inimitable as a work of art?
Bring a hand knotted rug of the highest quality and design into the spaces of your daily life! Give your family and the people you love the beauty of a dream masterpiece! Every piece of Nodus is designed by famous Designers, making it recognisable and prestigious. In this way, each rug is unique: you will not find another one like it. Like all beautiful and unrepeatable things, one piece in the Nodus collection sets you apart and speaks to others about your taste and elegance. CONTACT US!