Swedish rugs: how are they made? What furnishing styles do they go with?
Design — Materials and techniques —
Dec 16.2022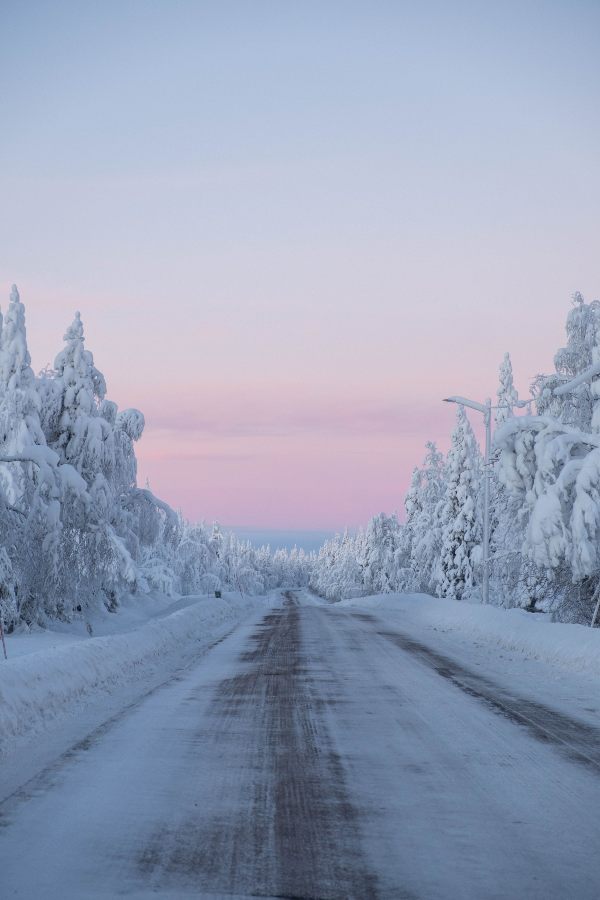 Swedish rugs are an excellent example of Scandinavian tradition. Traditional artefacts that are designed and produced in Sweden are hand-knotted using yarns of vegetable or animal origin.
In most cases, these are woollen carpets, but cotton and jute pieces are also quite common. Among the strengths of these carpets are their durability and versatility. Let us therefore take a closer look at them.
What are the distinguishing features of Swedish rugs?
Swedish rugs have many points in common with carpets that are produced in other Scandinavian countries, such as Norwegian carpets (https://www.nodusrug.it/blog/tappeti-norvegesi/) and Danish carpets. All carpets produced in this area are the result of the evolution and adaptation of processing techniques and designs from the Eastern world.
For the production of the carpets, the ancient Swedes used the most abundant and readily available materials in the area, namely animal skins and wool. While leather carpets had a purely insulating function, the latter were also decorative.
The tradition of wool carpets has continued to the present day. The different models are made using the hand-knotting technique and are generally made with rather thick yarns, resulting in a high and very soft pile. In addition, the tight knots create a compact weave, which gives the carpet extraordinary strength.
Classic Swedish rugs are made with yarns that are left in their natural colour. Or with yarns that are dyed in neutral, light shades. The decorative motifs are just as simple: elementary geometric figures are often used, such as stripes and diamonds, or stylised figures depicting flowers, people or everyday objects. Also very common is the chequered pattern, which can be applied in a variety of colour combinations.
In modern Swedish rugs, it is more common to find yarns in bright colours or abstract patterns, especially for those items that are designed to decorate bedrooms.
Although traditional Swedish rugs are light-coloured, they tend not to get particularly dirty. This is due to their workmanship, which features tight, dense knots that prevent dust and dirt from penetrating between the fibres of the piece.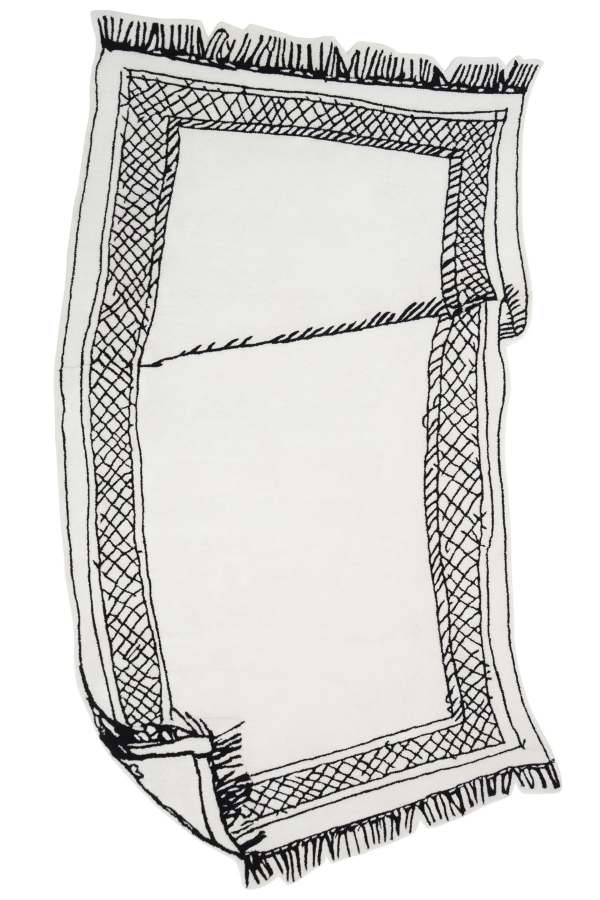 When to use a Swedish carpet for home furnishings?
In recent years, there has been a real rediscovery of Swedish rugs. While this type of carpet was almost exclusively used in northern European countries until the early 2000s, with the spread and great success of the Nordic and Scandinavian furnishing style, Swedish rugs have also started to populate Mediterranean homes. They have even crossed oceans.
The simplicity of the design of luxury carpets created in Sweden means that these creations can be excellent for completing the furnishings of homes decorated in a wide variety of styles. Indeed, a Swedish carpet fits naturally into a Nordic-style interior, but it also works very well with industrial and minimal furniture. Thanks to the use of natural materials and the absence of synthetic dyes, carpets made in Sweden are also an excellent choice for homes furnished in an eco-friendly style.
It doesn't end there. In particular, Swedish rugs are an excellent choice when one needs to warm up the room and decorate it discreetly. Models made in light and pastel colours also have the advantage of making spaces appear brighter and larger.
A luxury carpet made in Sweden is also perfect in homes that have underfloor heating. Thanks to the fact that these patterns are made of natural materials and that there are no glues or synthetic materials, they can be placed on the heated floor without fear of damage.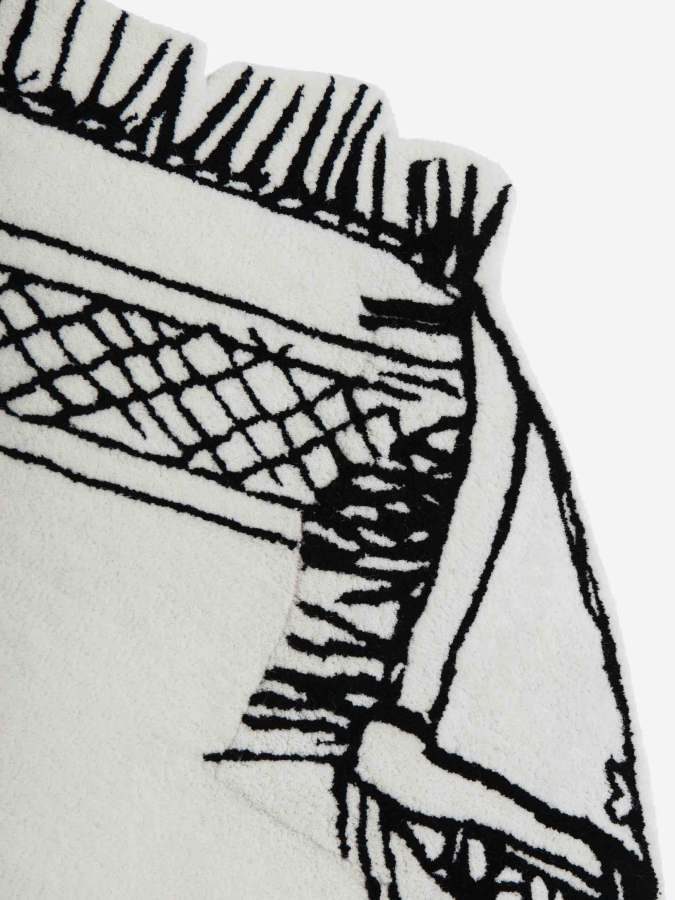 How can a room be made unique by the typical patterns and colours of Swedish rugs?
Luxury carpets made by Swedish craftsmen come in a wide variety of shapes and sizes. This allows them to be used in various spaces in the home. A high, soft Swedish carpet, perhaps with a long pile (https://www.nodusrug.it/blog/quali-differenze-tappeto-pelo-lungo-pelo-corto/), is ideal to match the sofa and create a comfortable relaxation corner in the living room. A large, light-coloured Swedish rug is equally perfect for creating a bright and cosy ambience in the bedroom.
The use of light colours is very suitable to bring some light into rooms of the home where such light is scarce. In the case of corridors, for example, placing Swedish carpets helps to decorate the space and provide brightness.
As they have a simple and understated design, this type of carpet fits very well in various types of homes. In this sense, Swedish carpets are perfect in open-plan homes and lofts, for example, but they also fulfil their decorative potential in a simple city flat or an elegant villa.
Nodus creates prestigious rugs.
Bring luxury into your home!
>>> CONTACT US! <<<

Nodus has reinvented the luxury rug. It was in fact the first brand to propose the concept of the rug as a work of contemporary art.
Nodus has always created exclusive products that furnish the most beautiful homes in the world. Do you want to make your home inimitable as a work of art?
Bring a hand knotted rug of the highest quality and design into the spaces of your daily life! Give your family and the people you love the beauty of a dream masterpiece! Every piece of Nodus is designed by famous Designers, making it recognisable and prestigious. In this way, each rug is unique: you will not find another one like it. Like all beautiful and unrepeatable things, one piece in the Nodus collection sets you apart and speaks to others about your taste and elegance. CONTACT US!