Silk vs wool rug? It depends! All the pros and cons for a correct choice
Materials and techniques —
Aug 11.2022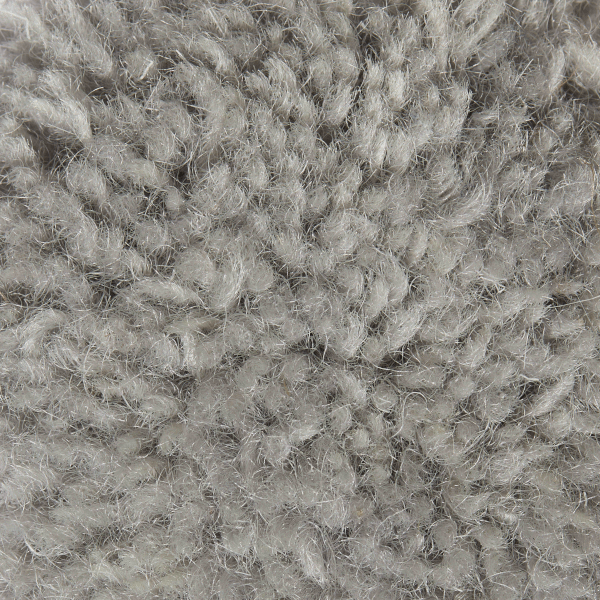 Silk and wool are among the most common materials used in the creation of Persian and Oriental carpets, but also in the creation of beautiful contemporary art carpets.
Both of these yarns guarantee the creation of high-quality, luxurious carpets, but each has its own particularities that need to be known. The choice of a silk vs wool rug must therefore be made very carefully, evaluating the advantages and disadvantages of each solution, both in terms of workmanship and furnishings. Let us therefore see how to reason in order to make an appropriate decision.
Silk vs wool rug? Is there a winner in the comparison?
When it comes to choosing the material with which to make carpets, it is important not to limit oneself to considering only the final appearance of the carpet. While this is an important aspect, it is necessary to take into account the 'pros and cons' of each yarn, so that you can make an informed choice and be sure that the solution you choose is the best one for your home.
Silk is among the most elegant yarns. Thanks to its lustre, it gives an intriguing shimmering effect to the carpet and immediately catches the eye of the beholder. In addition, silk fibres are very fine and allow for patterns that have a great degree of detail. It is also a luxurious and exclusive yarn, which gives a special touch to spaces in the home and is worked by experienced and particularly skilled craftsmen. Against all these positive aspects, there is another side of the coin to bear in mind when choosing between a silk vs wool rug: silk, whether of animal or vegetable origin, is delicate and requires a certain amount of care. This is to prevent it from becoming stained or worn.
For its part, wool is durable and versatile. In the production of carpets, wools of various types and origins are used: there are extremely fine and fine yarns, thick and medium-quality wools and coarser wools. The choice of yarn varies depending on the desired result. An angora wool carpet will be luxurious and very soft, while a sheep's wool carpet will be comfortable and warm. Compared to silk, wool has the advantage of being naturally hypoallergenic and better resistant to wear and stains.
So, silk vs wool rug? Both materials make for excellent quality products and the choice between one or the other depends on one's objectives and the characteristics of the space to be furnished. Let's explore this question further in the next paragraph.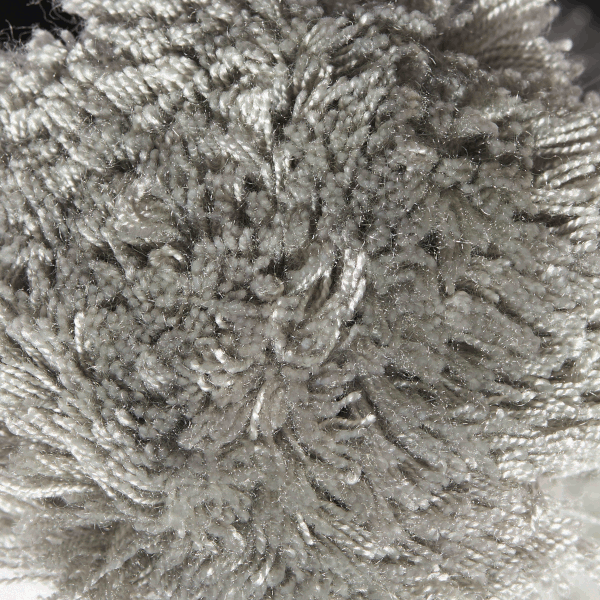 Is it better to choose a silk vs wool rug for home furnishing?
In order to choose the best carpet, it is necessary to study the space to be furnished in depth. In the busiest rooms, such as the living room, hall and main corridors, a wool carpet is the most suitable solution. This does not mean that you cannot also furnish those places with a silk carpet. Those who love this material can decide to furnish with a wool carpet with a small percentage of silk, or they can decide to install a decorative silk carpet on the wall.
If a silk carpet is to be used to decorate floors in the home, bedrooms are the most suitable space. In bedrooms, silk carpets can be used as a bedside rug or a carpet can be placed under the bed, taking care to choose a large piece that will leave enough space at the sides of the mattress to provide a pleasant feeling of comfort every time you get in and out of bed.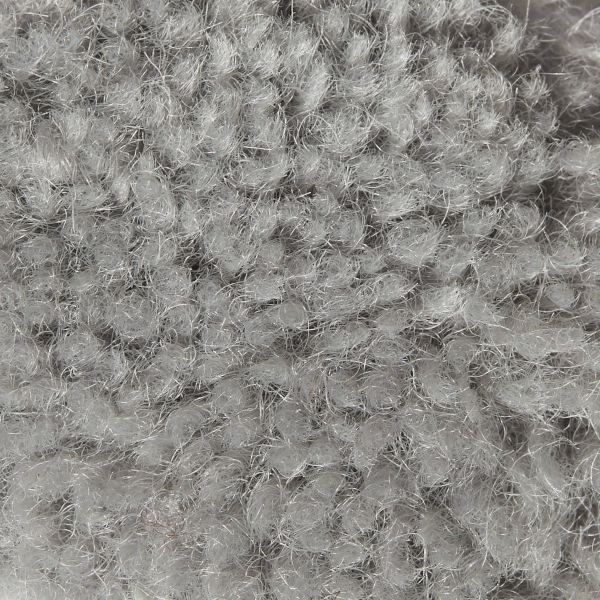 Functional and decorative silk vs wool rug
Both silk and wool luxury carpets are functional and, at the same time, manage to decorate and give verve to the room in which they are placed. When comparing silk vs wool rug, there is therefore no clear winner. The decision between a silk vs wool rug is therefore dependent on all the parameters we have mentioned above. In short: the preference for one model or the other will depend on the objectives of the interior design project.
Before choosing whether to go for wool or silk, it is also necessary to consider the care and maintenance that these carpets require. While wool is more durable and requires regular cleaning or little more, silk needs some additional care. In addition to avoiding the use of overly aggressive hoovers, in order to maintain a silk carpet at its best, it is best to keep it away from traffic and only use cleaning systems specifically designed for carpets.
In conclusion, we can say that wool carpets are the most versatile solution in terms of both workmanship and furnishings. Silk carpets, on the other hand, stand out for their sophisticated designs and brilliant colours.
Nodus creates prestigious rugs.
Bring luxury into your home!
>>> CONTACT US! <<<

Nodus has reinvented the luxury rug. It was in fact the first brand to propose the concept of the rug as a work of contemporary art.
Nodus has always created exclusive products that furnish the most beautiful homes in the world. Do you want to make your home inimitable as a work of art?
Bring a hand knotted rug of the highest quality and design into the spaces of your daily life! Give your family and the people you love the beauty of a dream masterpiece! Every piece of Nodus is designed by famous Designers, making it recognisable and prestigious. In this way, each rug is unique: you will not find another one like it. Like all beautiful and unrepeatable things, one piece in the Nodus collection sets you apart and speaks to others about your taste and elegance. CONTACT US!