Rugs vintage: what are they? How do they fit into a furnishing scheme?
Design — Luxury rugs —
Sep 23.2023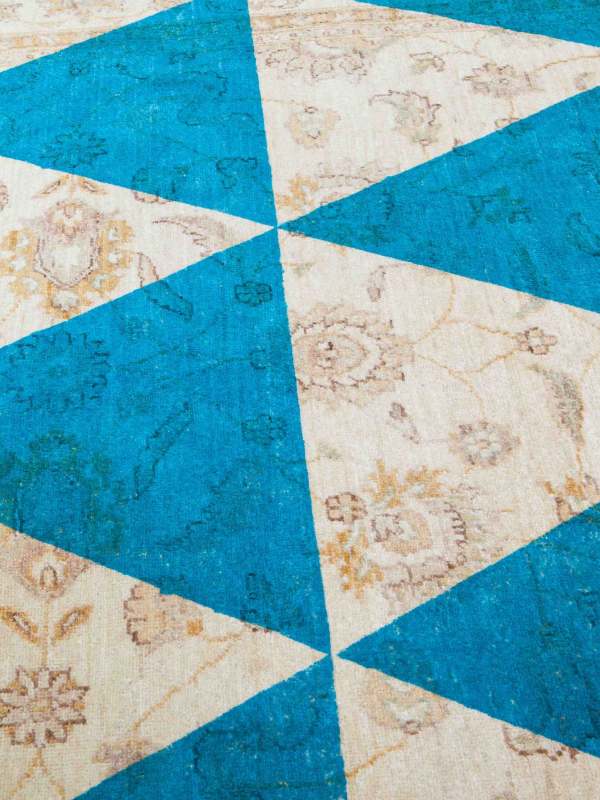 Rugs vintage represent a perfect meeting point between the past and the present. When we speak of vintage artefacts, in fact, we generally refer to products made during the 20th century. Usually, for such a textile product to be classified as 'vintage', it must be at least 20 years old.
In the case of carpets, it can be up to about 80 years old. Within this category, one can therefore find pieces that are also very different from each other, but which all have in common that they do not have the characteristics to be classified as antique .
What makes rugs vintage unique?
Rugs vintage, especially custom-made carpets , are often made of high-quality materials such as wool, cotton or silk and feature traditional patterns and designs. Anyone wishing to furnish their home or commercial space with one of these artefacts should bear in mind that original rugs vintage and, conversely, recoloured models can be found on the market. Although these two versions of carpets have many points in common, it is good to know the differences in order to be able to make the best decision.
Original rugs vintage are authentic models that have not undergone significant changes during their lifetime. Because of these characteristics, they are suitable for people looking for fascinating pieces of furniture that have their own story to tell.
Recoloured rugs vintage, on the other hand, are vintage models that have undergone a dyeing or over-dyeing process. The result is an original fusion of tradition and modernity. Unlike patterns made during the 20th century, these artefacts can feature bright, bold colours and are the perfect choice to add personality to contemporary interiors.
Whichever option you prefer, vintage-style carpets are a great way to add a touch of nostalgia and authenticity to spaces. The choice between an original vintage model and a recoloured one will essentially depend on one's style and personal preferences, but both will allow one to enjoy the beauty of a handcrafted, luxury product.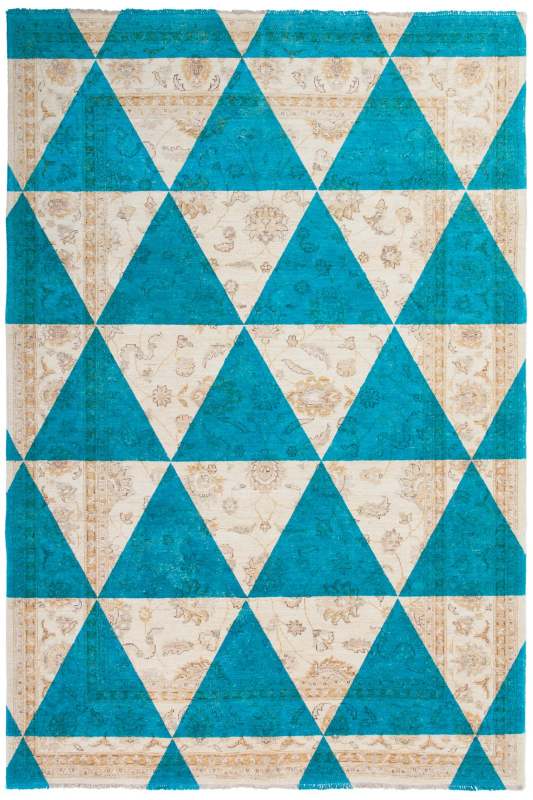 In which type of room is it best to place rugs vintage?
Vintage-style carpets can enhance various rooms in the home and can complement both classic and modern furniture. Manufactures of this type, in particular, fit very well in eclectic environments and in locations with original and unusual furnishings.
If you want to play it safe, you can consider inserting an original vintage carpet in an environment with equally vintage furnishings and you can opt to insert a recoloured piece in a maximalist environment.
In vintage contexts, carpets are an ideal complement to interior design projects and add a touch of warmth and elegance. One can choose to place the artefact under furniture or in the centre of the room, surrounded by retro furnishing accessories. The result will be harmonious and coherent and will give the impression of being in an environment where time has stood still.
However, do not make the mistake of thinking that carpets with vintage characteristics only work well in combination with furnishings from the past. Those who want to move into interiors furnished in an original and daring way can consider the idea of combining rugs vintage with contemporary furniture. In a room furnished with modern, minimalist furniture, for example, a vintage-style carpet can be the focal point that radically transforms the look of the room and gives it a certain personality.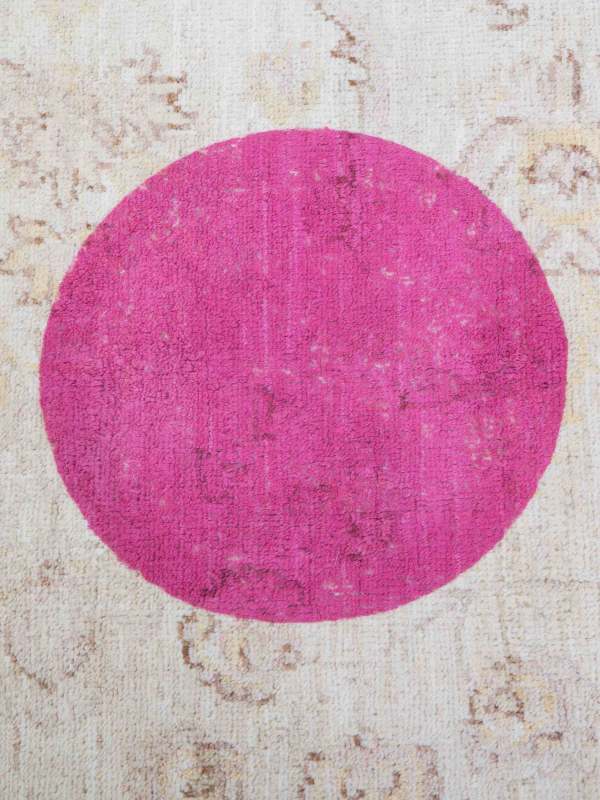 What are the reasons why it is advisable to choose a vintage carpet?
Rugs vintage are among the great protagonists of modern interior design and it is not uncommon to find them in the furnishing designs of luxury homes and premises, especially in the most daring and original ones.
The reasons behind the rediscovery of carpets in this particular category are diverse, and are linked as much to the aesthetic aspect of these textile artefacts as to their intrinsic qualities.
One of the main reasons for choosing vintage-style carpets is their beauty, as evidenced by the presence of original decorations and patterns of mostly Oriental origin. The fact that these textiles represent a perfect synthesis of design, history and tradition also means that they have all the credentials to become protagonists of home furnishing, in any room of the house they are placed in.
It should also not be forgotten that choosing to furnish with rugs vintage is also sustainable. Recovering carpets from the past and giving them a new life reduces waste and the environmental impact of one's consumption choices.
Finally, those who choose rugs vintage are often motivated by the desire to be able to display an authentic piece of handcrafted art in their home. These models are more than just a piece of home furnishings, but represent an investment that adds character and personality to the spaces of the home.
Nodus creates prestigious rugs.
Bring luxury into your home!
>>> CONTACT US! <<<

Nodus has reinvented the luxury rug. It was in fact the first brand to propose the concept of the rug as a work of contemporary art.
Nodus has always created exclusive products that furnish the most beautiful homes in the world. Do you want to make your home inimitable as a work of art?
Bring a hand knotted rug of the highest quality and design into the spaces of your daily life! Give your family and the people you love the beauty of a dream masterpiece! Every piece of Nodus is designed by famous Designers, making it recognisable and prestigious. In this way, each rug is unique: you will not find another one like it. Like all beautiful and unrepeatable things, one piece in the Nodus collection sets you apart and speaks to others about your taste and elegance. CONTACT US!