Oversize rugs: what characteristics do they have? How to fit them into a furnishing scheme?
Design — Home —
Jun 16.2023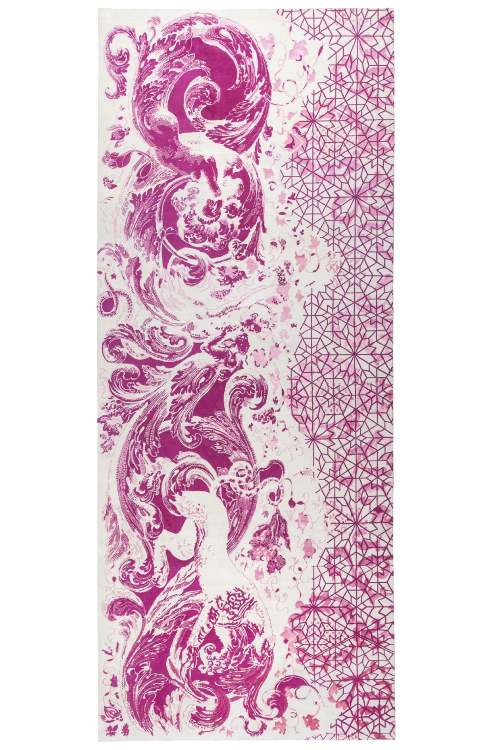 Oversize rugs are an optimal solution for rooms in the home where there is a need for eye-catching furniture.
Of course, in order to choose an Oversizecarpet , it is necessary to have a particularly large room, such as a living or dining room, or an open-plan space, to be furnished with a main carpet and smaller artefacts to make up a set.
Why choose to furnish with an oversize carpet?
The advantages of oversize rugs are related to both their appearance and functionality.
An oversize carpet is the right choice for furnishing a very large space, where a smaller carpet would take second place. Choosing a generously sized model allows you to visually fill the space and catch the eye at first glance.
These carpet models are also great when there is a need to protect a delicate floor. Particularly if you have to furnish an old house with a valuable floor made of marble or wood, placing an extra-large carpet in the busiest rooms allows you to preserve the floor from wear and tear and preserve it over time.
Besides being practical and elegant, Oversizerugs are also very comfortable. They are often made of soft and durable materials such as high-quality wools and cottons. They are soft and pleasant to the touch and are also able to dampen noise and insulate the room.
All these characteristics make textiles of size XL or larger a trendy furnishing solution, which is appreciated by interior designers for both home interior and outdoor projects.
In addition to the domestic environment, oversize rugs are also ideal for furnishing commercial spaces or professional offices. Whatever the context in which they are to be placed, Oversizerugs are able to furnish rooms in an elegant and refined manner, also thanks to the fact that they can be offered in customised sizes and designs.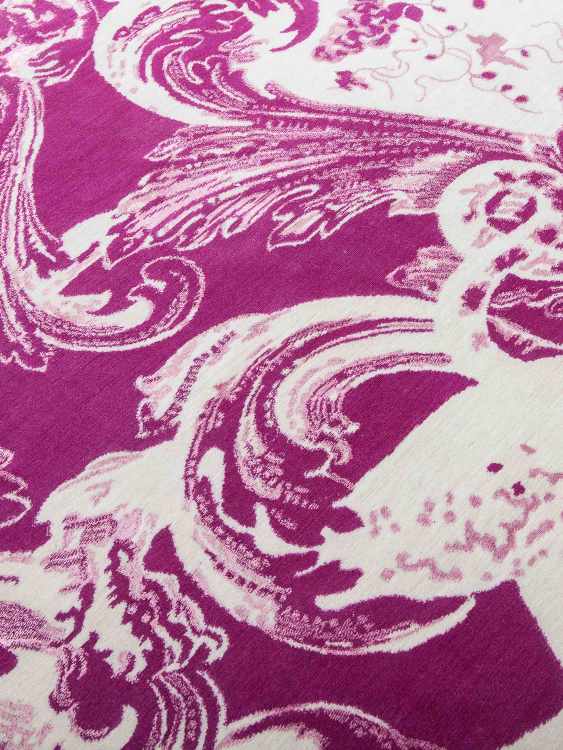 Which spaces in the home should be furnished with oversize rugs?
Oversize rugs have been adopted frequently in recent years, especially due to the spread of open spaces and lofts. In homes with very large spaces, this type of solution is particularly popular, as it makes it easier to manage furniture and gives the room personality with little effort.
Indoors, Oversize rugs can be placed in many different rooms, including the living room, dining room and bedroom. In the living room, for example, an oversize rug can be used to delimit the sofa area, creating a cosy and comfortable area. In the dining room, on the other hand, an Oversizerug can act as the focal point of the room and help put the table and chairs in the centre of attention.
In the bedroom, an Oversizerug can add a touch of comfort and make the decor and furnishings in the room stand out.
In open-plan dwellings such as lofts, Oversize rugs can be used to define and separate the different zones in the house, while in large rooms such as dining rooms and living rooms, depending on where it is placed, the carpet emphasises the eating or relaxing area.
In addition to indoor spaces in the home, Oversize rugs can also be placed outdoors. In particular, this solution is very suitable to complete the décor of a patio or a large terrace. In these environments, the oversize rug can add a touch of comfort and warmth to the atmosphere, making these spaces more inviting and cosy even in the presence of guests.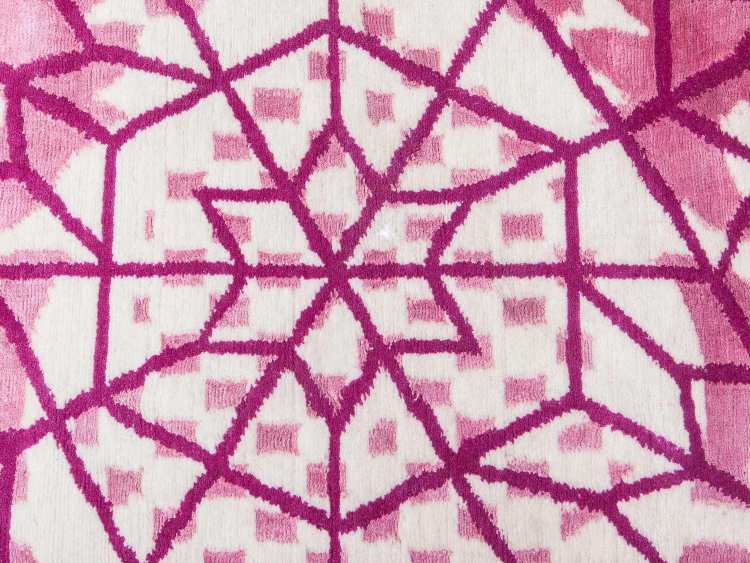 What are the most suitable materials and styles for an oversize rug?
Oversize rugs can make rooms in the home look extremely luxurious and elegant. In addition to making rooms comfortable and cosy, these rugs give spaces a very distinctive look.
For artefacts to be placed in the living area of the home, in offices or in commercial spaces, it is preferable to use short-pile models with a strong and compact structure. As for materials, in addition to wool and cotton, which are durable and classic yarns, sisal and jute, which are also excellent for outdoor use, can be considered.
As far as the styles of oversize rugs are concerned, very different choices can be made, and the main criterion on which to base decisions is one's personal taste. Those who prefer modern furnishings can decorate with rugs with geometric or abstract motifs, while those who want to create a traditional ambience can choose oriental rugs with decorative floral motifs.
Nodus creates prestigious rugs.
Bring luxury into your home!
>>> CONTACT US! <<<

Nodus has reinvented the luxury rug. It was in fact the first brand to propose the concept of the rug as a work of contemporary art.
Nodus has always created exclusive products that furnish the most beautiful homes in the world. Do you want to make your home inimitable as a work of art?
Bring a hand knotted rug of the highest quality and design into the spaces of your daily life! Give your family and the people you love the beauty of a dream masterpiece! Every piece of Nodus is designed by famous Designers, making it recognisable and prestigious. In this way, each rug is unique: you will not find another one like it. Like all beautiful and unrepeatable things, one piece in the Nodus collection sets you apart and speaks to others about your taste and elegance. CONTACT US!