Outdoor rugs runner: what are they? How to choose the ideal model for your project?
Design — Home —
Mar 31.2023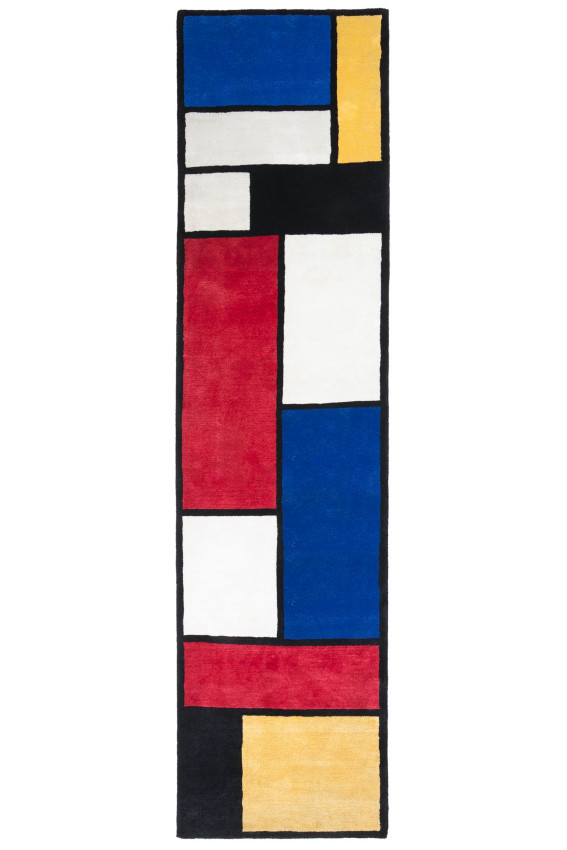 Outdoor rugs runner can be the ideal solution for decorating outdoor spaces with personality. Thanks to their ability to improve the appearance and functionality of terraces, balconies, gardens, patios, etc., they can decorate spaces with elegance and discretion.
The advantages of choosing to decorate with outdoor rugs runner are numerous: in addition to those related to practical aspects, there are many others, which concern aesthetics and design. Let us see in this article what they are.
How to choose the perfect outdoor rugs runner for any home?
Runners in general are an important element, which serve to create a cosy and safe environment in elongated outdoor areas, such as balconies and verandas, or to decorate a small portion of large outdoor spaces, such as gardens or terraces.
Depending on the type of space to be furnished and the position the carpet will take, different materials can be chosen for outdoor runner carpets. The most important aspects to consider are the ability of the material in question to guarantee a long life of the carpet and to withstand a long time outdoors, even in humid environments or under the weather.
In most cases, for carpets that fall into the category of outdoor rugs runner, synthetic materials are chosen, such as rubber, vinyl or polypropylene, which are able to withstand water and weather and are not prone to mildew. In more sheltered outdoor spaces, such as covered gazebos or canopies, the idea of inserting an item that is made of natural fibres can be considered. Sisal or bamboo, for example, are quite suitable materials for outdoor areas of the house and give the carpet both an elegant and natural look.
Although they always maintain their characteristic elongated shape, outdoor rugs are available in different shapes and sizes. In particular, many outdoor runner models can be found, with different proportions of width and length. They can also be made to measure, if you need to furnish spaces of a particular size.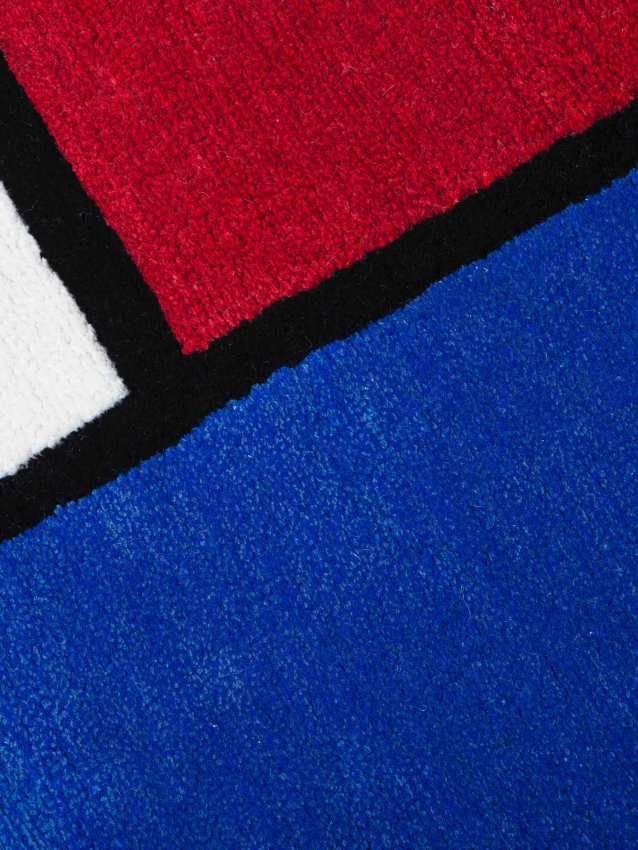 What are the main advantages of outdoor rugs runner?
The advantages of runners for outdoor use are appreciable from both a functional and an aesthetic point of view.
First of all, it must be considered that the thickness and non-slip surface of the carpet make outdoor rugs runner textiles that are safe to use, even when walking barefoot or even when taking unsteady steps. In addition, these carpets are also often chosen for their ability to protect the floor underneath in heavily trafficked areas of the house. They are also ideal for protecting the flooring from wear and tear caused by the frequent use of chairs or tables.
Those who choose to furnish the outdoor spaces of the home with runners usually do so to make the environment more comfortable and cosy. Enriching the space with outdoor rugs runner that are colourful, for example, makes it possible to create distinct zones within the outdoor space and to identify different areas that serve different functions, such as a dining area, a relaxation area or an area dedicated to physical activity.
Through furnishing choices, it is always possible to personalise spaces and transfer some of the style and personality that characterises the interior of the house to the outdoors. Being able to choose from a wide range of shapes, designs and sizes, outdoor rugs runner can be used to give a unique look to any corner outside the home. For example, if you want to give a rustic and elegant look to your terrace, you can choose a sisal runner, while a polypropylene runner with an abstract design is ideal to give the space a more modern and contemporary look.
Among the advantages of outdoor rugs runner is their ease of cleaning and maintenance. The fact that these rugs are often made from moisture- and UV-resistant materials means that they can be left outdoors without worrying about being ruined by the elements. In addition, many outdoor rugs runner can be easily washed with soap and water. Or they can be cleaned using a hoover.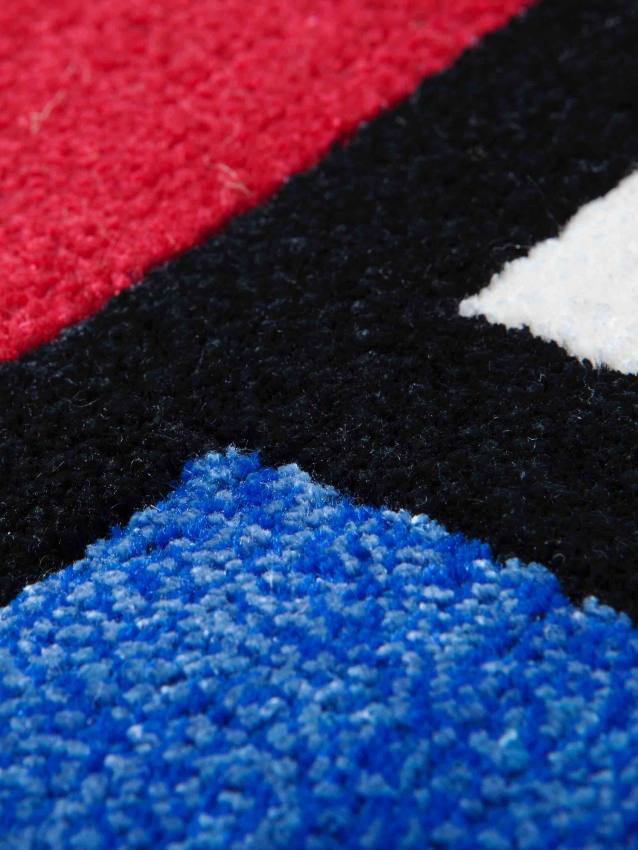 How to decorate the outside of the house with a runner?
Outdoor rugs runner are a practical and versatile solution that can be used to decorate gardens, patios, terraces and balconies. With a wide range of sizes and shapes to choose from, they can be adapted to a variety of spaces to create environments that are truly cosy and comfortable.
A colourful and originally designed runner, for example, is perfect for livening up a large outdoor area, such as a patio or garden, while if it is placed in a smaller space, such as a balcony or veranda, it will lend a strong personality to the space.
To emphasise the role of outdoor rugs runner, interesting combinations can be proposed between the rug and other decorative elements, such as cushions, vases and garden furniture.
Nodus creates prestigious rugs.
Bring luxury into your home!
>>> CONTACT US! <<<

Nodus has reinvented the luxury rug. It was in fact the first brand to propose the concept of the rug as a work of contemporary art.
Nodus has always created exclusive products that furnish the most beautiful homes in the world. Do you want to make your home inimitable as a work of art?
Bring a hand knotted rug of the highest quality and design into the spaces of your daily life! Give your family and the people you love the beauty of a dream masterpiece! Every piece of Nodus is designed by famous Designers, making it recognisable and prestigious. In this way, each rug is unique: you will not find another one like it. Like all beautiful and unrepeatable things, one piece in the Nodus collection sets you apart and speaks to others about your taste and elegance. CONTACT US!