Odd size rugs features and from where you should buy
Design —
Sep 07.2022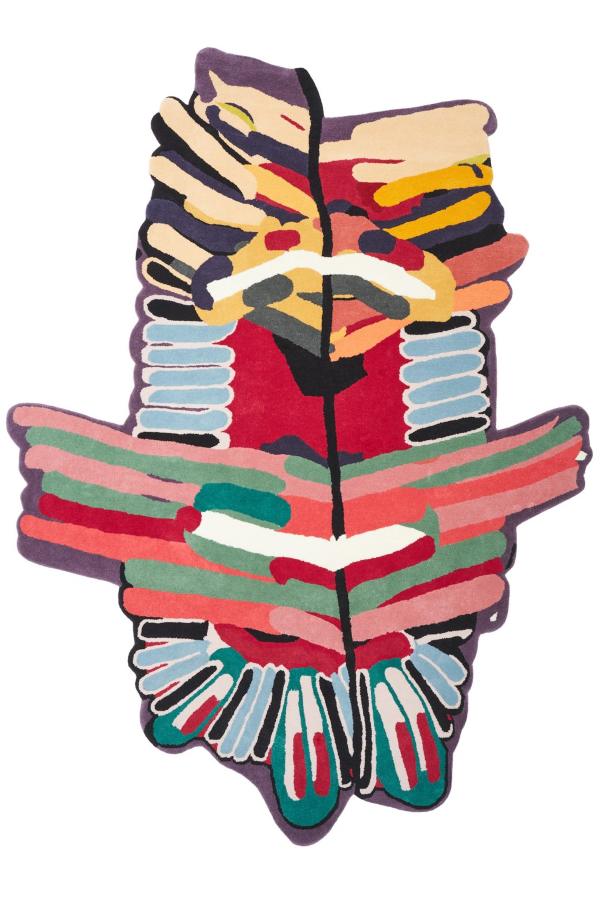 Italy's go-to rug and carpet merchant for odd size rugs and shapes. Our company is involved in a large selection of Carpets and Area Rugs.
With our odd-size rugs and carpet cutting services, we can make rugs and carpets in any size, shape, and colour you can imagine. We can make a rug or carpet to your exact specifications and have it transported on the same day. We have a large selection of carpets for special orders of any size. Please select one and modify its dimensions and form to your liking. Any order placed today can have this modification made.
Where you can find odd size rugs
Do you feel like you've looked everywhere but still can't locate the rug of your dreams? Not need to worry about anymore ! At Nodus Rugs, you will find carpets of unusual dimensions, it is one of our areas of expertise. You can find odd-shaped rugs already made and ready to use here, or we can make a rug to your specifications.
Rugs of an unusual size may be just what you need to make the most of a room or outdoor area. We can cut and bind special-shaped area rugs to your requirements the same day you place your order. Please don't feel like your ideas for non-standard-sized rugs are too crazy since we can make them happen. If you've found a rug that's perfect in every way except that it won't fit where you want it to, it's useless. Or perhaps you've discovered the ideal size, but the quality of the cloth is subpar.
Carpets and rugs by NodusRugs. are available in various textures, patterns, colours, and binding styles. If you can't find a rug in a size that works in your home, call NodusRugs. Now and we'll custom create the perfect rug for your room.
Features of odd size rugs
You don't want a rug that's too huge or too little for the room; you want one that's just right, like Goldilocks. A rug will look like it's floating in the room if it's too small. If it is too large, it will overpower the room and make the room appear smaller than it is.
Shading
Some places seem lighter or darker than the surrounding colour, called shading, pile reversal, or (incorrectly) watermarking. It's an optical phenomenon revealed by how light is reflected off the carpet's surface, and localized variations in the pile lay bring it about. It is NOT a carpet flaw but is instead the result of heavy foot traffic or an uneven surface below.
Sprouting
It's not uncommon for tufts of carpet to protrude above the surface. Cut them down to the same height as the surrounding tufts with little scissors instead of pulling them out.
Fading or Colour Change
Several factors, including pile flattening, progressive soiling, and small fading of the dyes used to colour the fibres, might cause the carpet's colour to shift somewhat over time. In most cases, You can restore the carpet's original appearance by having it cleaned professionally. Spreading out the sun's rays is good for your rug since it keeps the colours vibrant. If you want to wear it on your rug as even as possible, rotate it once a year.
Shedding or Fibre Loss
It is common for odd size rugs to shed fibres during their first few weeks of use. Because of the construction of the carpet and the way the yarn is spun, it tends to shed or puff up with time. It's nothing to worry about; just a normal occurrence that will end in due time. Just take it easy for the first several weeks when vacuuming the carpet and routinely empty the dust bag or trash can. You can remove some fibre dust by wiping the surface with a damp, lukewarm cloth.
Odd size rugs for Your Space
Sometimes, it takes a few inches to find the ideal rug. The correct rug, whether an area rug or an accent rug, can tie a room's aesthetic together and make it feel finished. Use the information in this guide to select the ideal rug dimensions for your room's decor. Find out where to put a rug and what size it should be for optimum comfort and utility in your home.
Consider the dimensions of the room before purchasing an area rug for it. The space size is the most important factor when selecting a rug. The rug should be chosen when furnishing a room with a large rug. The next step is choosing accent pieces, such as chairs, draperies, and vases.
Living Room Styling
Rugs in the living room are typically the focal point of the space's design. The 9′ by 12′ rug size is a frequent choice for family rooms.
Large carpets complete the look of a room where the furniture is free to move around. Take the pieces of furniture away from the wall and place them on the carpeting. A 6′ x 9′ or 8′ x 10′ rug is a good choice for living rooms where you want to arrange your furniture in a U-shape or parallel to the walls. Place furniture so that the front thighs can dangle off the rug. Centralize things with a coffee table or ottoman.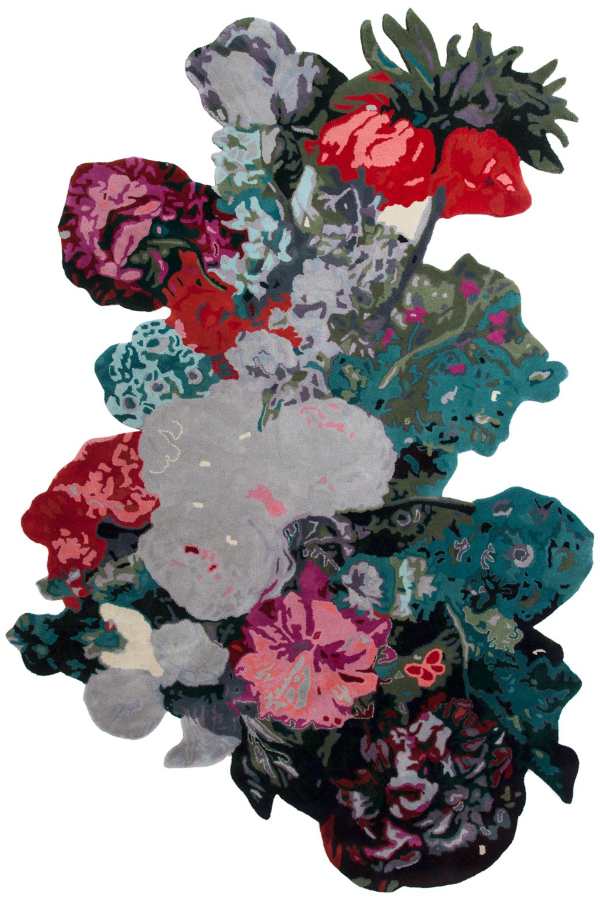 Bedroom Styling
An 8′ x 10′ or 9′ x 12′ rug ties the bed and nightstands well. (Here's a handy rug size chart to have on hand.) A rug of this size should cover the floor completely. In other words, it will position the nightstands on top of the rug so that their tops are level with the headboard. The upper third of the bed and the nightstands can go on top of a bare floor for a more spacious sense. In this example, an 8′ by 10′ or a 6′ x 9′ rug would work well in the room. Set it so that it is perpendicular to the bed.
Odd size rugs of NodusRugs
Nodus Rugs is the best platform for odd and custom-sized rugs. Nodusrugs made handmade and hand-tufted rugs as per your requirement. Order your custom-size or odd size rugs on our website. We have a lot of custom size rug designs. You can visit our website for more information. 
Nodus creates prestigious rugs.
Bring luxury into your home!
>>> CONTACT US! <<<

Nodus has reinvented the luxury rug. It was in fact the first brand to propose the concept of the rug as a work of contemporary art.
Nodus has always created exclusive products that furnish the most beautiful homes in the world. Do you want to make your home inimitable as a work of art?
Bring a hand knotted rug of the highest quality and design into the spaces of your daily life! Give your family and the people you love the beauty of a dream masterpiece! Every piece of Nodus is designed by famous Designers, making it recognisable and prestigious. In this way, each rug is unique: you will not find another one like it. Like all beautiful and unrepeatable things, one piece in the Nodus collection sets you apart and speaks to others about your taste and elegance. CONTACT US!