Modern black and white rugs, Minimalistic design is timeless and sophisticate
Design — Luxury rugs —
Nov 01.2022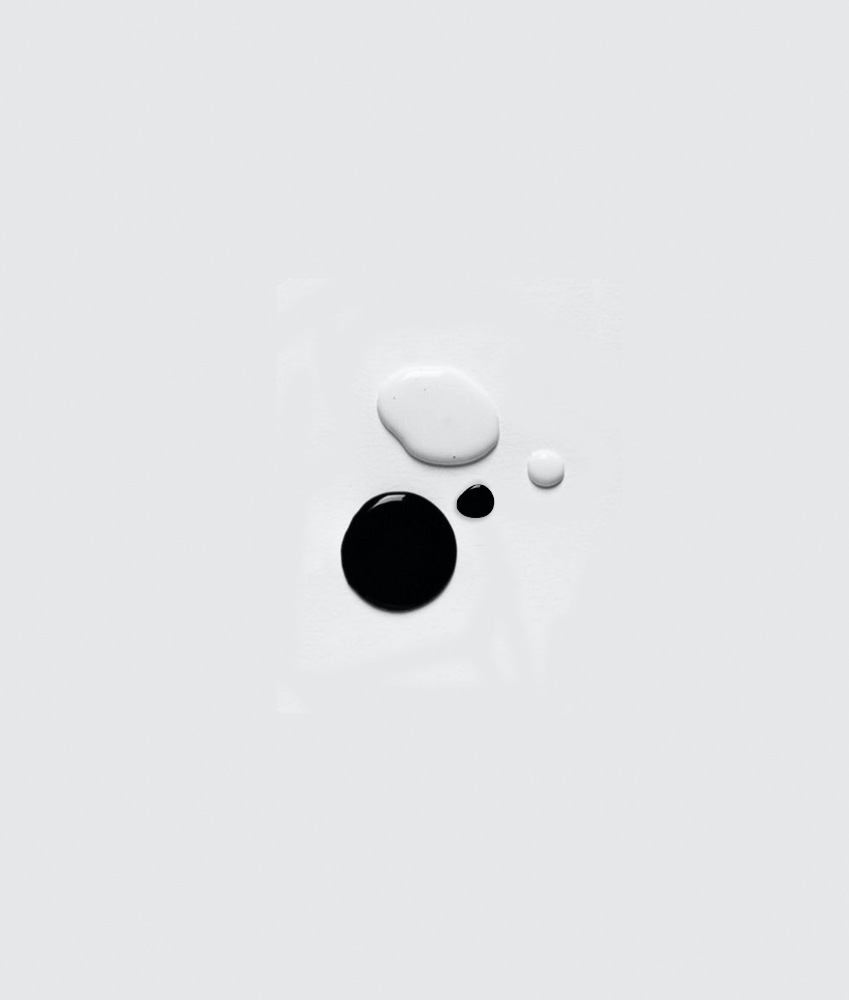 Modern black and white rugs lack colour and convey sophistication without emotional charge. A stylish black and white carpet are thus perfectly appropriate for an office floor while also looking stunning in a modern living or dining room. Bold black and white rug patterns have gained popularity, including geometric black and white rugs and a revival and reworking of traditional black and white damask and animal print patterns. Border rugs and abstract black and white rugs are also highly versatile. While we have the best selection of contemporary black and white wool area rugs for your indoor spaces, don't forget to consider a black and white outdoor carpet for your pool or patio.
Modern black and white rugs, for example, in a lovely botanical pattern or a sophisticated border rug, can instantly transform your backyard pool into a chic retreat. Consider one of our recommended black-and-white area rugs for your living room, bedroom, or children's room. Whether you want a wool black and white area rug or a black and white shag rug we have endless proposal. Consider a famous salt-and-pepper wool black and white shag rug, a textured pile black and white Rug with an attractive cut and loop pile, a shiny art silk and wool black and white Rug, or one of our luxurious black and white Tibetan rugs.
History of Modern black and white rugs
Rugs have come a long way in design and functionality, from the bright orange shag of the 1970s to today's modern black and white rug. There's a rug for everyone, whether you want a statement-making decorative piece for your formal, mid-century living room or a soft (and durable) place to play in your baby's nursery. Size, colour, materials, and durability are all factors to consider when selecting the perfect Rug for your space. Fortunately for you, we've put together this all-in-one guide to help you get started with rug shopping on the right *ahem* foot.
Materials for modern black and white rugs
Pets, children, and visits from your spaghetti-loving Uncle Ralph are all things to consider when purchasing a new rug. However, deciphering the various rug materials available can be a bit of a challenge. Let's look at some of the market's most popular options. With its thick, handwoven knots, blogger Phil Cohen's Hira Rug is ideal for a budding conductor.
Importance of wool
A wool rug, like your favourite grandma-made sweater, adds instant warmth and cosiness to a room. Wool, a luxury material, is naturally resilient and stain-resistant due to lanolin, a waxy substance in sheep's wool. It keeps stains and dirt from penetrating too deeply into your Rug, which helps to prevent permanent staining. Natural wool's strength is also credited with retaining a rug's hand-knotted shape, as daily use and compression are less likely to cause damage and long-lasting indentations than other materials. We always recommend using a rug pad under your carpets, but a wool rug has built-in dents protection. If only your mother's car had been like that when you were in high school.
We recommend only dry spot-cleaning as needed, as with most natural and premium materials. If things get a little messed up, a call to your local professional rug cleaner is your best bet.
Importance of viscose
Because viscose is made of wood pulp fibres, its ultra-soft texture requires extra care. Self-cleaning methods are discouraged due to the premium nature of the product. In short, while your viscose rug will undoubtedly be lovely, it is probably not the best choice for a children's playroom or that busy entryway with the doggy door.
It isn't to say you should step around your viscose rug or cordon it off with caution tape, but it's better suited for a more mature space like the main bedroom, formal living room, or guest room.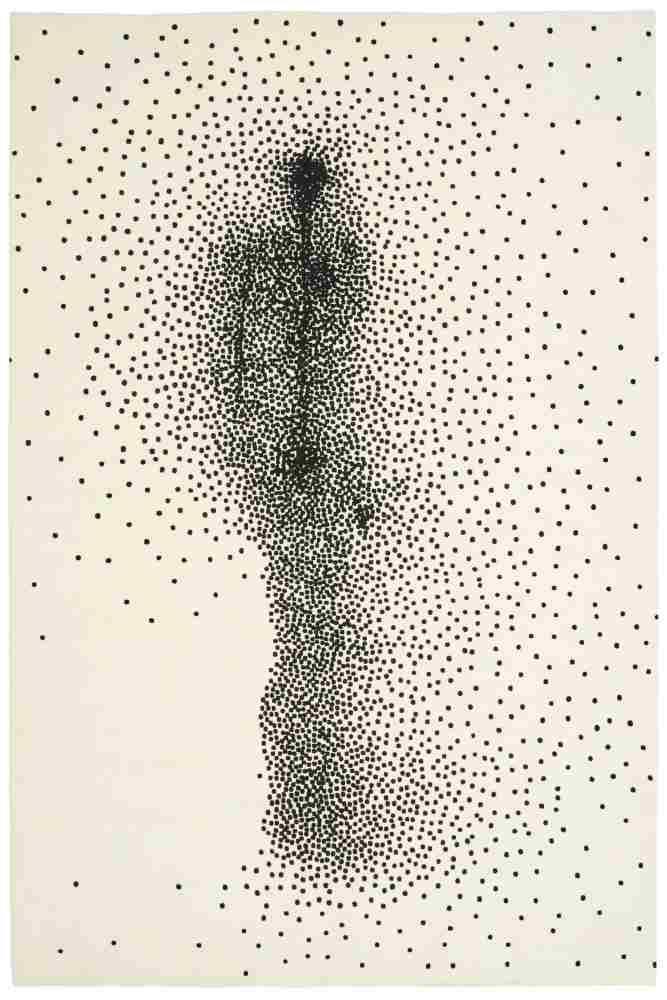 Style, color and pattern
While your sofa, bed, or dining set may receive all of the attention, a modern rug can completely transform the feel of a room. Rugs take up much visual space, so you should know exactly what message you want your piece to convey. The Our Rug, for example, is a good choice if you want something natural and organic to ground your space while not distracting from other elements in the room. It has a calming monochromatic, neutral tone with a textured geometric pattern to add design interest. Our Rug could be a perfect choice if you're looking for something a little more daring. The intricate pattern makes a bold fashion statement, while the saturated jewel-toned hues add depth and richness to any room.
Modern black and white rugs Size
When it comes to choosing a rug, size is crucial. When it comes to rug size, who is the worst offender? Selecting a piece that is far too small for your space.
You should always choose a rug that is potentially too large rather than one that is potentially too small. A rug's purpose is to anchor and define a space, so something too small will give the impression of a cramped, smaller room. Consider the furniture arranged around the Rug's edges to find the ideal rug size, such as a sofa or media unit. Make sure the Rug's edges fit under the front feet of this piece of furniture. For instance, in this case, you'd want the front two legs of your sofa and your media unit to rest on the Rug. You should also leave enough space at the ends.
Modern black and white rugs Features
With our premium outdoor carpet, you can give your patio a cool, modern look. Each corner has a stake loop for easy installation (NO stakes included).
Rugs that are reversible
With their reversible design, our mats give you two looks in one, automatically extending the amount of wear and tear the rugs can withstand and allowing you to refresh the look of your space with a single quick flip.
Stain and fade resistant, breathable
These durable rugs with double-lined edges are made of 100% UV-coated polypropylene fabric and are fade and tear resistant. They are made of soft, breathable material that allows fresh air to pass while protecting your deck surface. These outdoor carpets can hold unexpected spills for a while, allowing you to clean them up quickly and have a clean spot for lounging.
Perfect for both indoor and outdoor uses
Our soft-touch rugs are soft underfoot and provide a relaxing environment for you and your pets. Ideal for patios, porches, decks, RV camping, picnics, beaches, parks, living rooms, bedrooms, and dining rooms. All year-round use with no maintenance required.
Folding, storage and cleaning easy
These plastic camping rugs with foldable lines are simple to clean, store, and transport, but there's no need to worry about spills, sand, or dirt outside. Simply sweep these patio rugs with a soft brush or towel to remove dirt, or hose them down for more thorough cleaning; air drying is recommended.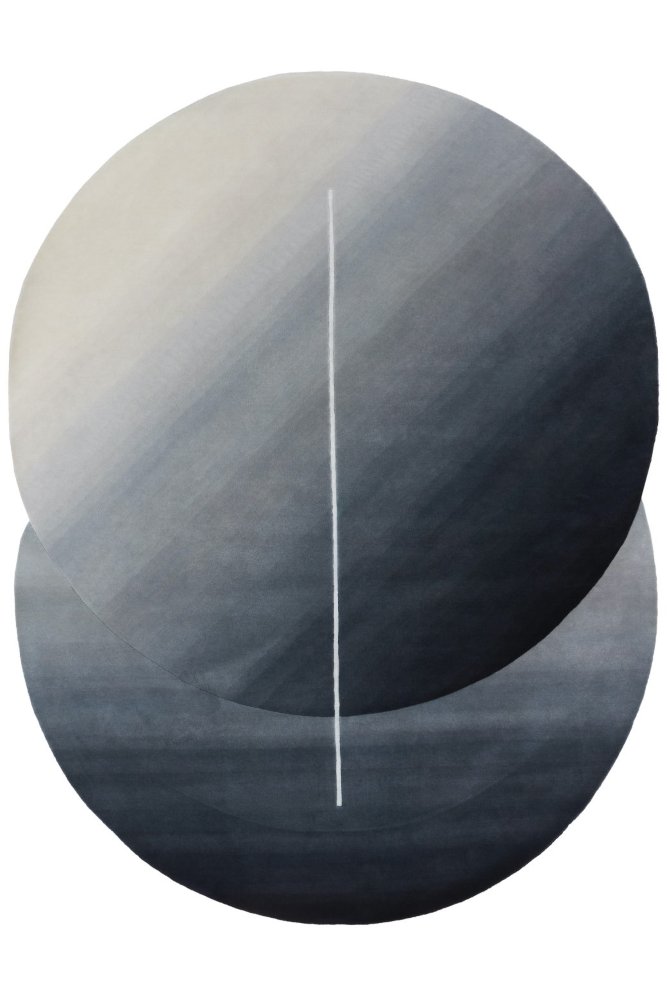 Why Choose modern black and white rugs
For maximum durability, machine woven with polypropylene fibres.
Product Note: When rugs arrive, they may have temporary creases; allow time for creases to flatten and settle.
The available medium pile is ideal for use in entryways and underneath furniture and will not obstruct doorways.
This Moroccan-inspired Rug is stylish and neutral, adding a modern, chic look to your space.
This Rug is kid and pet friendly and designed to withstand everyday wear. Ideal for high-traffic areas of your home like the living room, dining room, kitchen, and hallways.
Durable and stain-resistant. We recommend vacuuming regularly and spot-cleaning with a clean cloth. Always start with a small area. To prevent slippage and movement, a rug pad is recommended.
Depending on your personal and design preferences, the Rug under the couch can be lighter or darker. Dark sofas are typically paired with delicate rugs, and light sofas with dark rugs. A dark carpet can provide an excellent contrast to a soft couch and vice versa.
Is layering rugs in style in 2022?
In 2022, brightly coloured rugs will be in style. It doesn't get much better than layering well-chosen bold-coloured rugs with more subdued-coloured rugs. Layering rugs can add a sophisticated look to a room in an elegant way while feeling great underfoot.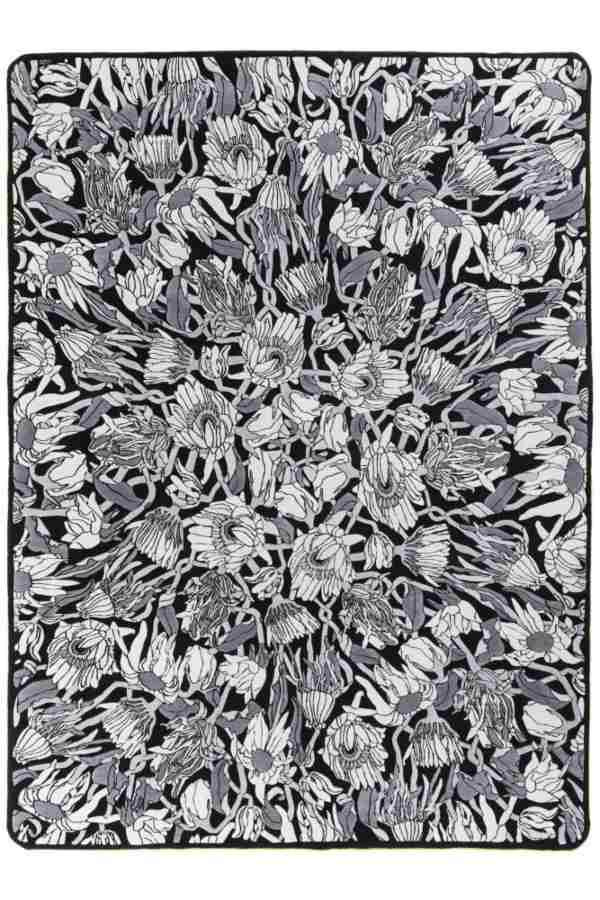 What kind of Rug makes a room look bigger?
Choose light colours with little patterns. Modern black and white and Light-colored rugs make a room appear larger and brighter. To begin, consider pale pastels, natural-looking neutrals, and off-white. Patterns, like texture, are visually appealing but quickly clutter a space!
Nodus creates prestigious rugs.
Bring luxury into your home!
>>> CONTACT US! <<<

Nodus has reinvented the luxury rug. It was in fact the first brand to propose the concept of the rug as a work of contemporary art.
Nodus has always created exclusive products that furnish the most beautiful homes in the world. Do you want to make your home inimitable as a work of art?
Bring a hand knotted rug of the highest quality and design into the spaces of your daily life! Give your family and the people you love the beauty of a dream masterpiece! Every piece of Nodus is designed by famous Designers, making it recognisable and prestigious. In this way, each rug is unique: you will not find another one like it. Like all beautiful and unrepeatable things, one piece in the Nodus collection sets you apart and speaks to others about your taste and elegance. CONTACT US!