How many and which materials a luxury rug can be made of
Luxury rugs —
Nov 19.2021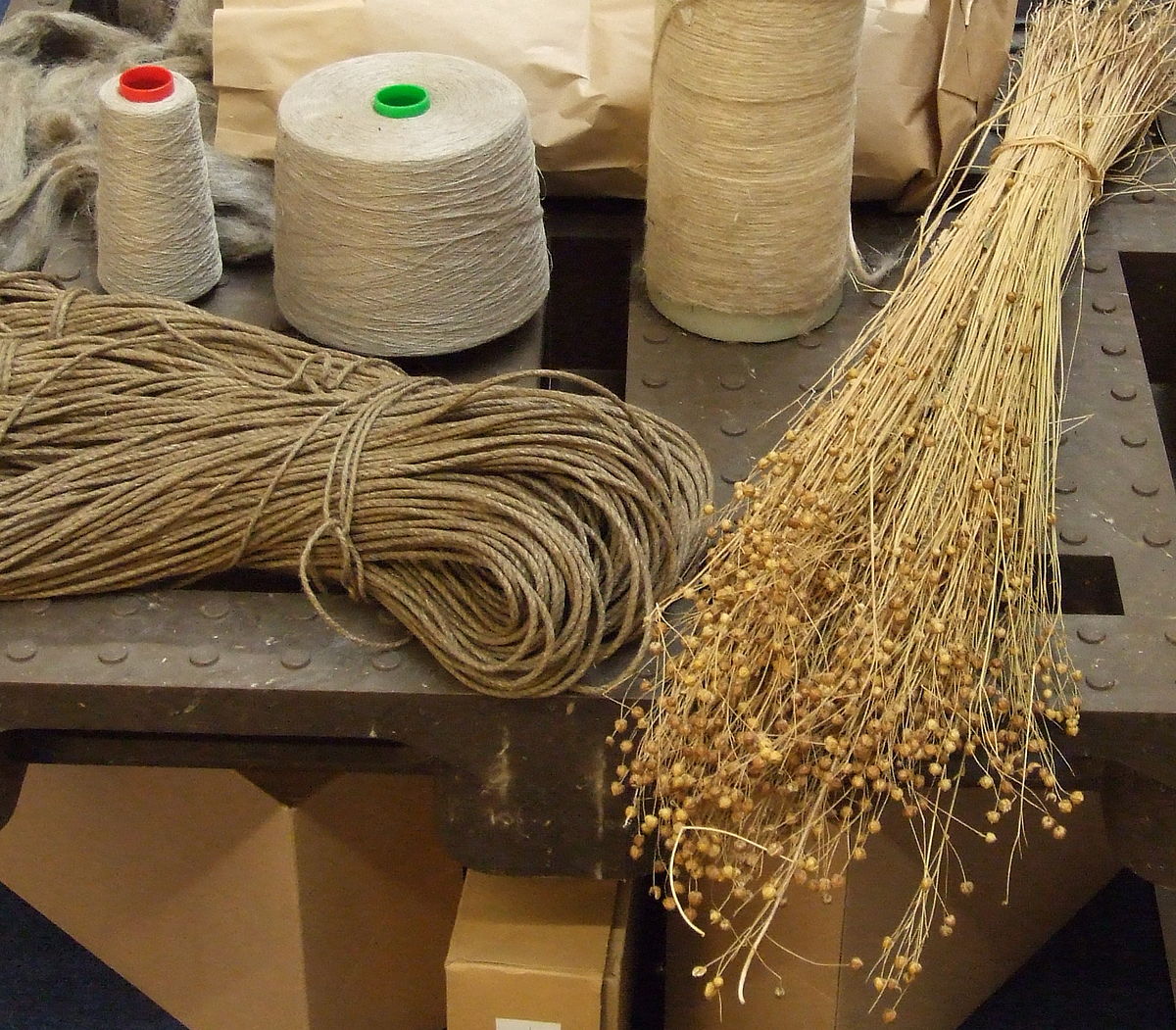 Almost any material can potentially be used to make beautiful luxury rugs. While luxury rugs designed for homes, offices and shops mainly use textile fibres, artistic rugs are limited only by the imagination of the designer. Each material has its own distinctive characteristics that should be carefully considered when choosing the perfect rug for a particular room.
The ideal materials for making luxury rugs for art or interior design
A luxury rug can be seen as a piece of furniture that combines aesthetics and functionality. Or it can be seen as a small work of art to be displayed in the home or work environment. In the first case, the focus should be on comfort and practicality. In the second case, you can be more daring, creating a unique and impactful work of art.
For luxury rugs used in furniture, textile fibres or leather are generally used. These materials, while having their own particularities, have certain characteristics in common. They are durable and long-lasting materials that provide excellent levels of insulation. In addition, from the simplest to the most sophisticated materials, they make it possible to dress every room in a unique and special way.
Seen through the eyes of designers, a luxury rug can become a contemporary work of art, to be used to decorate the floors or walls of your home. Just as if it were a painting by a famous painter. The most artistic interpretations of rugs depart from tradition and involve the use of special materials, such as fibres made from wood or metal threads woven or knotted in a similar way to textiles.
An example of artistic rugs are the models from the line "The Secret Life of Metals", designed in 2016 by Nacho Carbonell for Nodus. The rugs, made of copper, brass, aluminium or steel, are made of metal fibres that are entirely hand-knotted.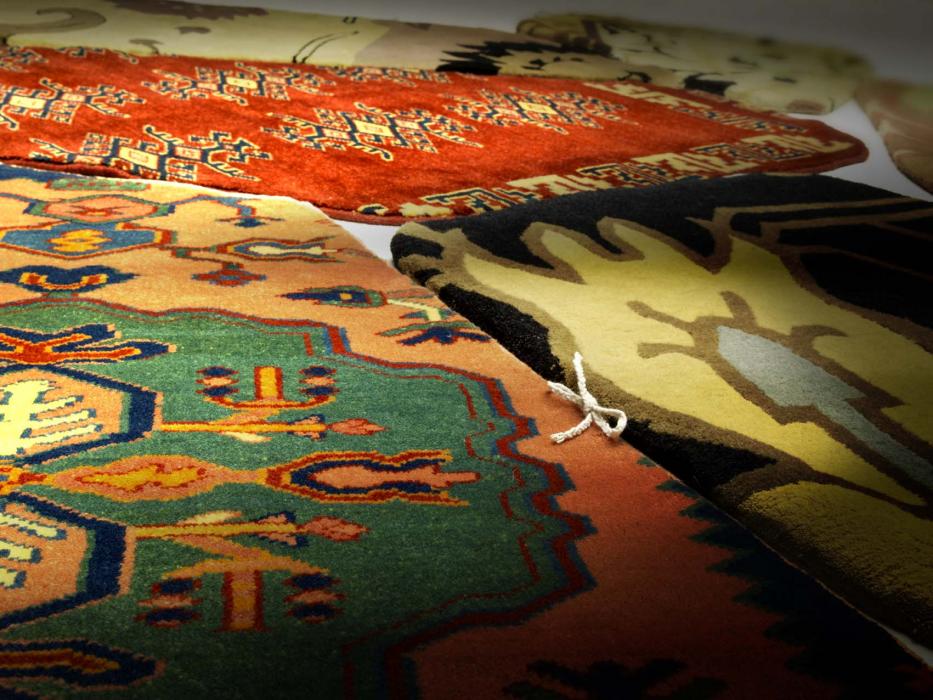 Wool, silk and cotton: traditional materials for luxury rugs
When it comes to the materials used to make luxury rugs, it is impossible not to start with wool. It is common to find rugs made from sheep's wool, goat's wool, camel's wool, alpaca wool or wool from shearing other animals. Wool is particularly appreciated for its durability and ease of processing. Among the advantages of this material are its heat and sound insulation and hypoallergenic properties. Luxury wool rugs are comfortable, can withstand humid environments and are not afraid of stains and dirt.
Silk has also been used for centuries to make luxury rugs. This rare and precious material makes it possible to create extraordinary patterns with a high degree of detail and a surprising sheen. More often, silk is mixed with wool fibres, so that the benefits of both materials can be exploited.
Among natural fibres, cotton should also be mentioned, although it is unusual in this field. Inexpensive, easy to find and simple to work with, cotton is valued in the production of thin luxury rugs such as kilims and dhurries. A luxury cotton rug can also be used successfully in the busiest areas of the home.
Animal skins are also among the materials from which luxury rugs are made. Leather is appreciated both because it allows for a unique pattern and because of its remarkable durability.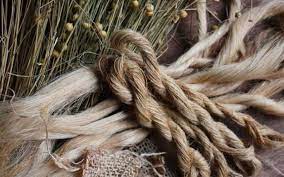 Plant fibres, metals and even seaweed: the most unusual materials for making luxury rugs
The list of materials from which luxury rugs can be made also includes sisal fibres, jute, linen, bamboo, coconut, banana and even seaweed. These materials are sustainable and in many cases recyclable, making them perfect for those looking for a luxury rug that will fit into a furnishing scheme that respects nature and reduces the ecological footprint.
Rugs made entirely of metal or which have metal inserts, even precious ones, are of considerable artistic value. In ancient times, in the imperial palaces and homes of oriental sultans, it was not uncommon to find luxury rugs made of silk with interwoven gold and silver threads.
Nodus creates prestigious rugs.
Bring luxury into your home!
>>> CONTACT US! <<<

Nodus has reinvented the luxury rug. It was in fact the first brand to propose the concept of the rug as a work of contemporary art.
Nodus has always created exclusive products that furnish the most beautiful homes in the world. Do you want to make your home inimitable as a work of art?
Bring a hand knotted rug of the highest quality and design into the spaces of your daily life! Give your family and the people you love the beauty of a dream masterpiece! Every piece of Nodus is designed by famous Designers, making it recognisable and prestigious. In this way, each rug is unique: you will not find another one like it. Like all beautiful and unrepeatable things, one piece in the Nodus collection sets you apart and speaks to others about your taste and elegance. CONTACT US!