How to customize a rug? A complete guide to customising luxury rugs
Design — Home —
Feb 10.2023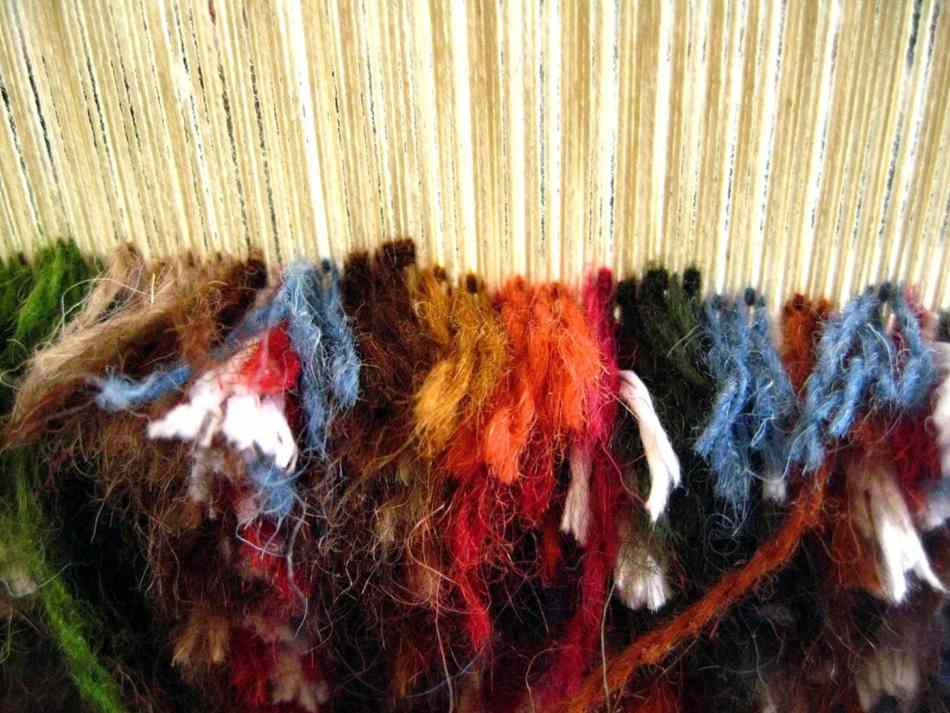 How to customise a rug? The subject is very important, because knowing what options are available to you when you want to customise a high-value artefact helps you choose the most suitable solution for each context.
Thanks to customisation, you have the possibility of obtaining a unique result, which gives the room an original and unforgettable look that will leave all your guests admiring.
How to customise a rug? A step back: when and why choose customised luxury carpets?
Customising a luxury carpet is not only possible, it is recommended. It is whenever you need to give a room or location a specific identity. Indeed, customisation of luxury carpets can be used both in the home and in the interior design of commercial and contract spaces. In both cases, customised artefacts end up giving a unique and special value to the space, with all the benefits that come with it.
One can decide to customise the appearance of the carpet by requesting that an image, logo or design provided by the customer be reproduced. Or one can decide to intervene on other characteristics of the textile artefact, choosing a pattern with customised dimensions, shapes or materials. The possibilities on how to customise a rug are therefore very different.
To identify the desired characteristics of the pattern, it is necessary to first consider the particularities of the space to be furnished. The size of the room, the context in which the carpet fits and what other elements of the furniture will be present in the space must be assessed.
For example, when furnishing a villa, the customisation of the carpet to be used in the living room and the one to be placed in the bedroom will follow different paths. For the former, the priority will be to choose colours and a design that are capable of creating a cosy and elegant ambience, while for the latter, customisation passes through the choice of materials and decorative patterns that can create a relaxing and rejuvenating atmosphere.
How can you create a customised do-it-yourself carpet?
How to customise a rug? With DIY! In fact, those who want to put their manual dexterity and creative skills to the test might even consider making a completely customised artefact. In order to succeed in this, achieving a satisfactory result in a short time, one can resort to the taftatura technique.
What one needs to customise a carpet is a canvas, a frame on which to stretch the fabric, the gun used to compose the design and the yarn to be used to create the actual pile. For this kind of carpet, wool or cotton yarn is generally used, in one or more colours.
After having reproduced the design you want to obtain, you can proceed with attaching the tufts of coloured fibres to the cloth. Then, after covering the entire surface of the carpet, the threads are attached to the back, using a layer of glue and a second cloth.
Thanks to taftatura, customised carpets of all shapes and sizes can be created in a fairly short time. Of course, the processing time required reduces as you gain experience and take on more and more projects.
Customised carpets created with this technique can be used to give a unique touch to furniture. For such a project, one can, for example, choose any design or use an abstract, original design.
Do-it-yourself tufted carpets can find a place in various parts of the home. Smaller models, for example, can emphasise particular points in an open-plan living room, while larger carpets are excellent solutions for the entrance area of the home, especially when an eclectic, custom-made style has been chosen for the furniture.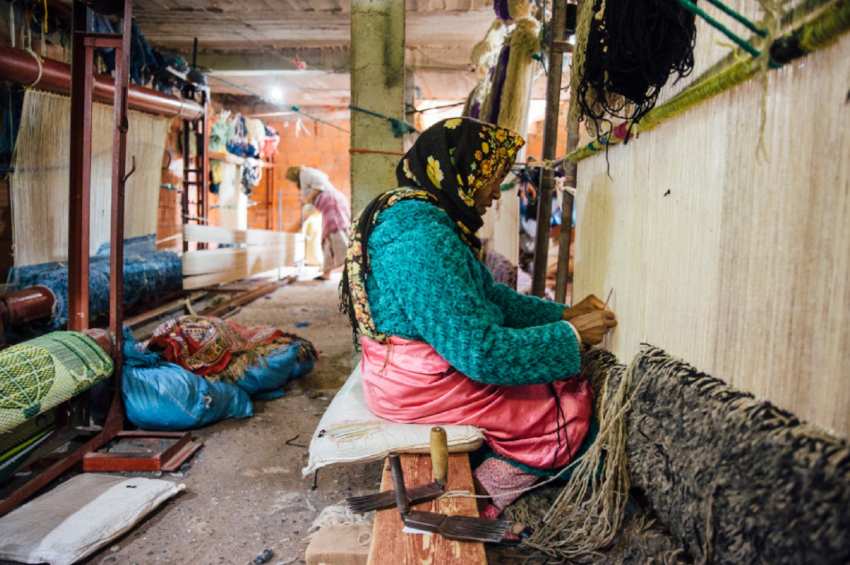 How to customise a rug? Here are things to know before you choose to furnish with a customised carpet!
Customised carpets offer several important advantages, which you need to be aware of and consider when you are considering various furnishing options. Apart from the fact that they often fit better into rooms than standard carpets, they are also more resistant to changes dictated by fashion.
Customising the appearance of the carpet, by acting on the size, shape or colour, therefore allows for a more lasting balance between this decorative element and the furniture. The result is a room that maintains its elegant and luxurious appearance over the years.
Those who choose to customise homewares have the opportunity to define a kind of individual style. In particular, it is possible to mix together elements from several furnishing styles, so as to be able to identify the model that comes closest to one's own needs. You can take inspiration, for example, from oriental models, for their intricate decorations and intense colours, and from contemporary furnishing styles, for their original shapes and the balancing of apparently stylistically distant elements.
Our article on how to customise a rug ends here. Now, the choice is yours, based on your interior design project. 
Nodus creates prestigious rugs.
Bring luxury into your home!
>>> CONTACT US! <<<