Custom rug: a guide to choosing the right pattern for your project
custom rugs —
Nov 22.2022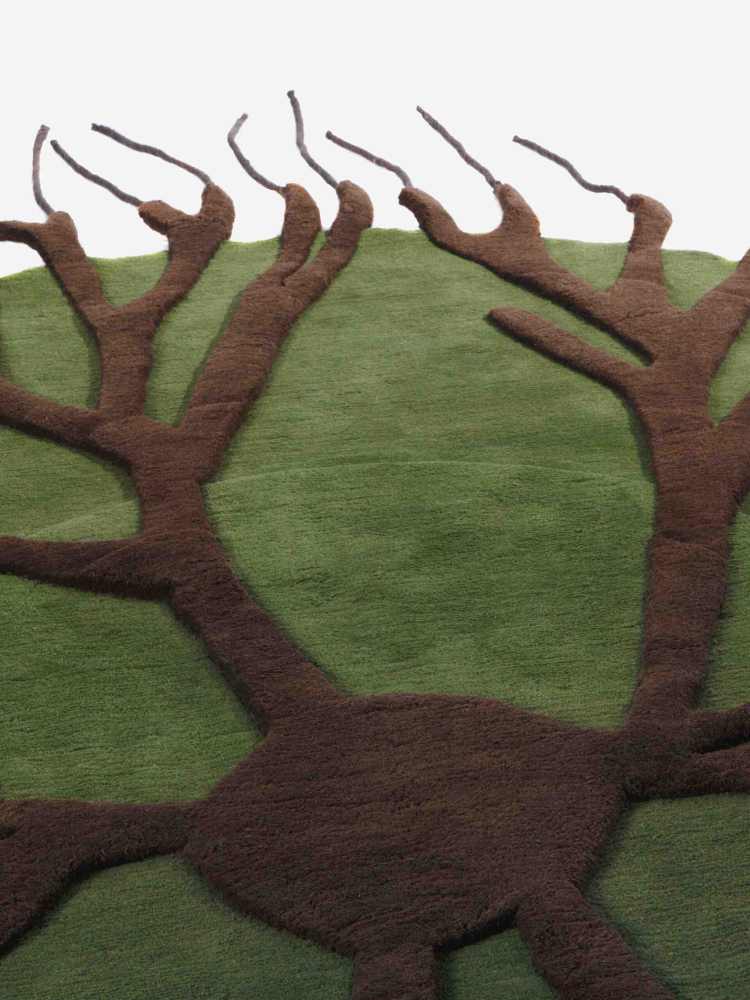 Each custom rug is a unique piece, which makes it possible to satisfy all kinds of interior design requirements, even the most particular and unusual ones.
This should not come as a surprise, because custom-made products allow the creation of customised patterns in many ways. One can in fact act on the size of the rug, its shape, its materials, the colours of its yarns, the type of workmanship and the design of its pile.
When to choose a custom rug?
Having a custom-sized rug is the main reason why a custom rugis required. This need may arise if you need to furnish a room with a particular shape or if you want to give the room a special look.
Quite common situations in which rugs with unusual dimensions are used? For example, long, narrow halls or L-shaped corridors. If there are stairs in the home, then custom-made rugs are often the optimal solution for having an artefact of the right length and width.
Requesting a handmade rug allows you to select all the desired features one at a time. In addition to choosing the design of the piece, one can also decide how it is made and what colours are used.
Choosing the type of workmanship of a custom rugis equally important, as it greatly affects the final appearance of the product. Hand-knotted rugs are the most classic option, but woven rugs and tafted rugs, both of which are also hand-knotted, are equally good.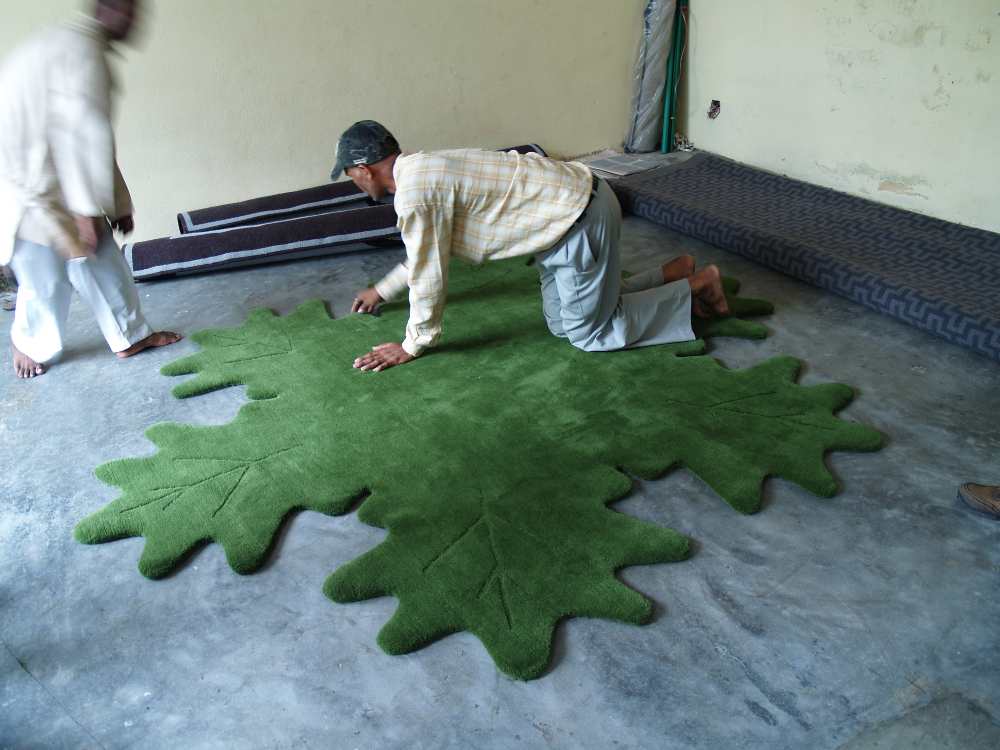 What are the best custom-made rugs?
For the best result, custom-made rugs should be functional, carefully designed and fit the specific context. This means that the rug must be consistent with the floor in the room, the colour of the walls and the style chosen for the furniture. Everything must be harmonious, in short.
Let's take some practical examples. Classically styled furniture and minimalist furnishings are optimal situations for interior designers. Rooms furnished in this way allow for many different combinations with custom-made rugs in canonical or irregular shapes, with more or less eccentric design models and with practically all available materials.
What makes the difference and allows the field to be narrowed down by identifying the ideal characteristics of the custom rugare the wishes of the homeowner. Custom-made shaggy rugs, for example, are perfect for those who wish to move around in a space that maximises comfort. Such a piece can be placed either next to the sofa or in the bedroom. In both cases, it will make the room warm and cosy.
A hand-tufted rug, on the other hand, has the advantage of offering comfort and warmth, with shorter processing times than those required for knotted or shaggy rugs.
As can be easily guessed, special attention must be paid to the initial stages of the process of choosing a custom-made rug. It is only by questioning and thoroughly understanding the needs that interior design must satisfy that it is possible to define the qualities of the perfect manufactured articles for the home and identify the processing techniques and patterns that, more than any other, are capable of enhancing the furnishings and lasting over time without losing their value.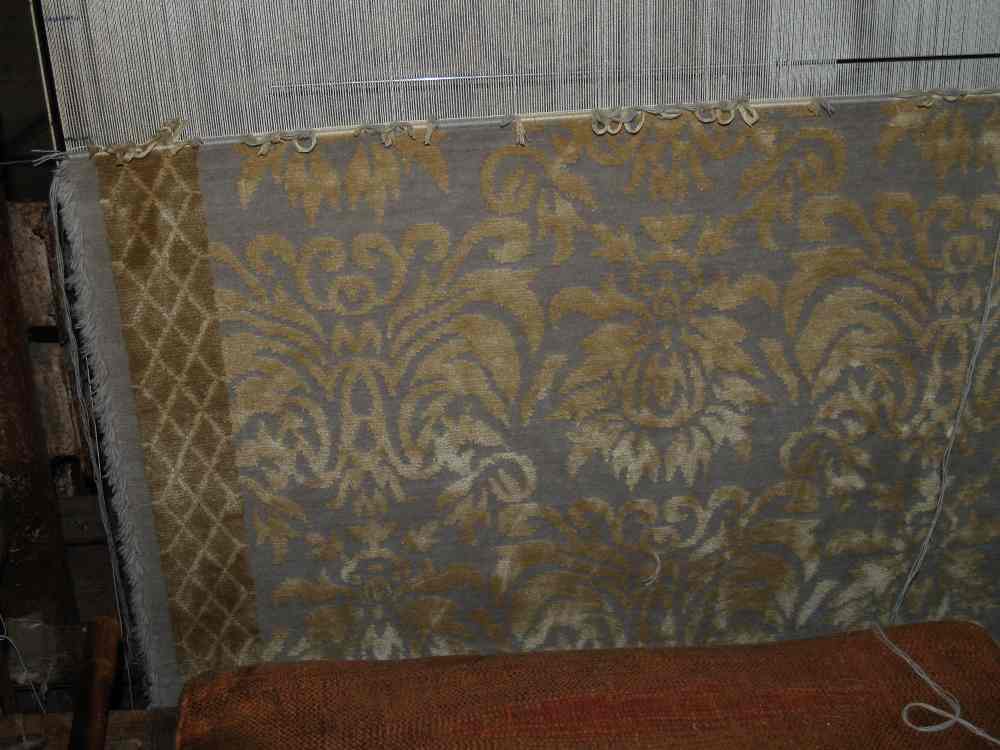 What are the advantages of contemporary art custom rug?
Contemporary art rugs lend themselves very well to customised projects for several reasons. Firstly, they are artefacts with a strong personality. Regardless of the size of the individual model, its shape and design, custom-made contemporary art rugs manage to visually fill the space and make it recognisable.
Secondly, this type of made-to-measure, handmade rug retains all the functionality of a classic rug, with the added bonus of a modern look in line with contemporary interior design trends. That is, they are pieces that protect floors, bring warmth to the room and offer a good degree of insulation, both acoustic and thermal.
Moreover, contemporary luxury rugs fit very well into more traditional as well as original contexts. Custom-made models can best furnish stately villas as well as historic residences, lofts as well as flats, adapting to the particularities of each type of dwelling, so that the space is always cosy and pleasant.
Another great strength of a custom rugthat is also contemporary in style is the possibility of creating infinite combinations of colours and designs. You can adapt existing models to your own design, have a rug made to an original design by a designer or reproduce an image or design of your own. Here too: the possibilities are almost endless.
This is what we can generally recommend to those who need a custom-made rug. Ultimately, this type of artefact helps to enhance the different colour nuances of rooms and completes home furnishings in a truly original way.
Nodus creates prestigious rugs.
Bring luxury into your home!
>>> CONTACT US! <<<

Nodus has reinvented the luxury rug. It was in fact the first brand to propose the concept of the rug as a work of contemporary art.
Nodus has always created exclusive products that furnish the most beautiful homes in the world. Do you want to make your home inimitable as a work of art?
Bring a hand knotted rug of the highest quality and design into the spaces of your daily life! Give your family and the people you love the beauty of a dream masterpiece! Every piece of Nodus is designed by famous Designers, making it recognisable and prestigious. In this way, each rug is unique: you will not find another one like it. Like all beautiful and unrepeatable things, one piece in the Nodus collection sets you apart and speaks to others about your taste and elegance. CONTACT US!