How to furnish your beach house with a luxury carpet
Luxury rugs —
Nov 17.2020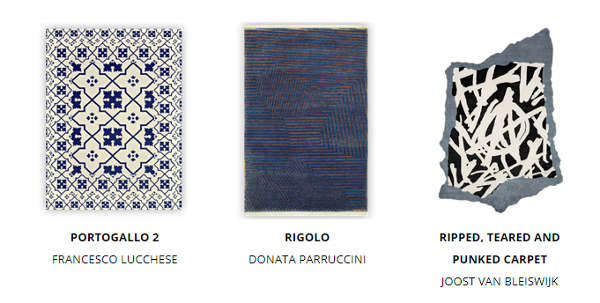 The beach house reminds us of long days, full of light, characterized by slow rhythms. It reminds us of hours spent in total relaxation, in a pleasant abandonment.
The furnishing of the beach house should be able to reflect this spirit, using colours and combinations that enhance the rooms. The luxury carpets fit perfectly into the context we have painted, colouring and embellishing the rooms in which they are placed.
Make your beach house even more exclusive with a luxury carpet
Getting up in the morning, looking at the sea from the window and filling your eyes with the colours of the water and the sky gives you a burst of energy that lasts all day long. For many people, spending the hottest months at the beach house means taking stress away and recharging their batteries. This allows you to be ready to get back to the rhythm of your working days.
Those who are lucky enough to live permanently in a house in a seaside resort can benefit from this invigorating effect throughout the year. Those who have a second home in a coastal resort must make the most of the regenerating power of the sea to store energy. Energy that they will then draw on in the cold months.
From what we have said, it is clear that the beach house must be furnished with the final effect you want to achieve in mind. This is true for every house, but it is even more true for houses located in a particular place like the coast.
So what then? What considerations can be made? But above all: what advice can be given? A beach house, whether it is the main house or a holiday home, should convey freshness, carefreeness and tranquillity. Whether this is achieved depends largely on the range of colours selected for the furnishings.
The classic seafaring style, with a predominance of white and blue, is a very successful option. A luxury carpet consistent with this choice of colour can fit perfectly into the environment and enhance the living room or bedroom. In this sense, the creativity of a good designer offers endless possibilities for personalisation.
Usually, when you furnish a beach house, you can afford to experiment more than a house in the city. For example, in a house near the beach, you can insert a carpet with an irregular shape or an abstract fantasy. This helps to create a light atmosphere and convey a feeling of dynamism. That is to say, an atmosphere as light as the foam of the waves and as dynamic as the waves themselves.
A luxury carpet in the different shades of blue and light blue is the perfect choice for the furnishing of a house that recalls the seafaring style. But a carpet with accents ranging from bright red to coral also fits ideally into this type of environment. You can also opt for a piece with shades of green and yellow.
The Scandinavian style can also be adapted to the decor of a beach house. If at first glance choosing a Nordic style for your beach house may seem almost an oxymoron, in reality it is a solution that can guarantee an amazing result.
Unlike what happens in a house furnished in a marine style, in the Nordic style the colours are more delicate. White becomes opaque and turns towards shades of beige and earth, while deep blue loses some intensity and approaches soft blue, a shade capable of giving a pleasant sensation of relaxation. In a living room or bedroom furnished with neutral and delicate colours, which are a fixed point of this style, you can choose a brightly coloured rug to make the room look unique. Or you can prefer a carpet with more traditional geometries and patterns, to accentuate even more the delicate and harmonious atmosphere that characterises houses furnished in Nordic style.
A luxury rug not only has the task of completing the furnishing of the room, bringing more value to the environment. For example, the carpets created by some designers have an intrinsic economic value, capable even of being revalued over time. This makes their products an authentic work of contemporary art. In short: the care with which they are designed and made ensures that they combine practicality, refinement, aesthetics and class. It is no longer craftsmanship, but real art.
When luxury carpets are inserted in a beach house, it is even easier to fully appreciate all these qualities. The beauty of the patterns and colours is enhanced in combination with the colours of the furniture, walls and accessories chosen. Finally, the hand knotting technique makes it easy to clean these precious artefacts even in the presence of sand.
Nodus creates prestigious carpets.
Bring luxury into your home!
>>> CONTACT US! <<<

Nodus has reinvented the luxury carpet. It was in fact the first brand to propose the concept of the rug as a work of contemporary art.
Nodus has always created exclusive products that furnish the most beautiful homes in the world. Do you want to make your home inimitable as a work of art?
Bring a hand knotted rug of the highest quality and design into the spaces of your daily life! Give your family and the people you love the beauty of a dream masterpiece! Every piece of Nodus is designed by famous Designers, making it recognisable and prestigious. In this way, each rug is unique: you will not find another one like it. Like all beautiful and unrepeatable things, one piece in the Nodus collection sets you apart and speaks to others about your taste and elegance. CONTACT US!