Hand knotted round rugs: what characteristics do they have? How to match them to different interiors?
Design — Home —
Apr 09.2023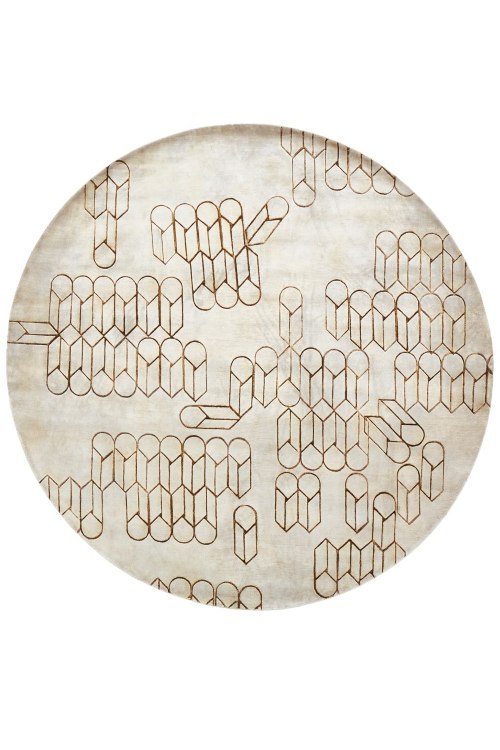 If you are looking to make your home – or your interior design project for a client – more cosy and original, hand knotted round rugs could be the perfect choice for you.
Thanks to their special shape and the fine materials used in their craftsmanship, these textiles are indeed able to transform any room into a unique and comfortable place.
What are the characteristics and advantages of hand knotted round rugs?
Hand knotted round rugs are an expression of an ancient tradition that is considered to be an art form in its own right. They are hand-knotted by expert craftsmen , who concentrate an enormous amount of knowledge and expertise in the confined space of the carpet pile.
Hand-knotted luxury rugs are made using materials of natural origin such as wool, cotton, silk or linen. The most frequently used yarn is wool, which is chosen both for its greater availability and its ability to last a long time. Wool is obtained from different animals, then carded, spun and finally dyed, before being processed into a manufactured product.
Thanks to manual processing, the finished product is of a much higher quality than industrially produced rugs. High quality is not only expressed in relation to the materials used, but also in terms of design and style.
The shape of these carpet models is a great strength. Indeed, both small and larger pieces can be exploited by interior designers to add dynamism to the room and to break up the regularity of too straight and square lines.
Hand knotted round rugs can become the centrepiece of living rooms, living rooms or bedrooms and, when made of waterproof materials, can also find a place outdoors in gazebos, canopies or terraces.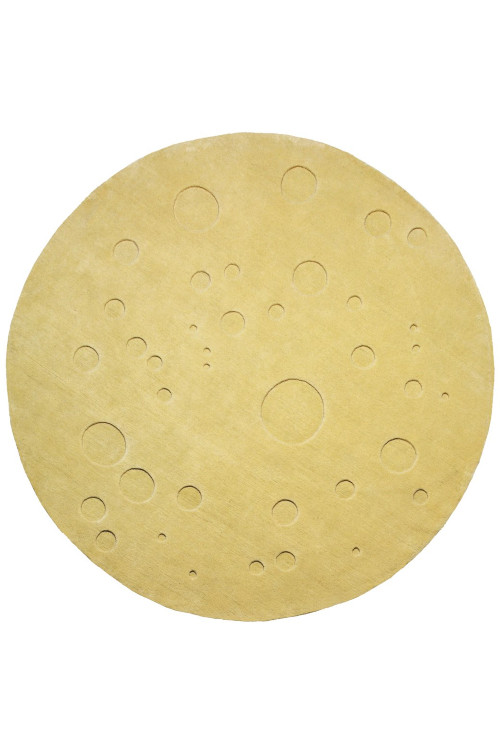 How to use knotted round rugs in home furnishing?
Hand knotted round rugs are an excellent choice if you want to create a cosy and original ambience in your home. The round shape of the carpet creates a very cosy and hospitable atmosphere, which is perfect for relaxing or spending time with the family. The unique design of this type of furniture makes it ideal for adding a touch of personality to the space.
Different hand knotted round rugs, distinguished by colour, style and size, can be used as part of an interior design project. A large round rug in a modern style, for example, is an excellent solution to complete the décor of a large open-plan living room facing the kitchen. By using colours for the carpet that echo those used for the kitchen wall units or those used for the accessories in the foreground, a harmonious effect is created that makes the room pleasing to the eye.
When furnishing a large room, rugs can also be used to define the space within a room. By carefully studying the placement of the individual piece, for example, a relaxation area or a play area for children can be created.
A small hand-knotted round rug, on the other hand, is more suitable for a small room, such as a living room or guest bedroom. In rooms with a smaller floor space, round rugs are also a good solution for highlighting a particular spot.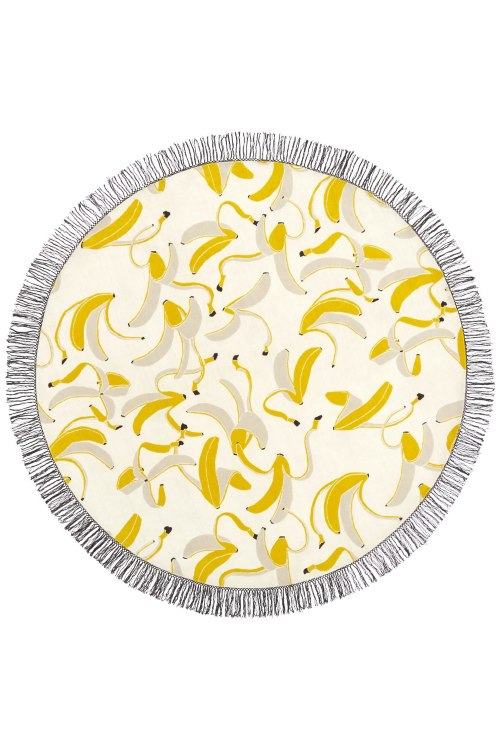 Which hand knotted round rugs to choose?
The choice of materials to be used for hand knotted round rugs is crucial in order to be certain of obtaining a high-quality and durable product.
Wool is undoubtedly the most common material used to make these textiles because its softness and durability are particularly appreciated. In addition, it must be considered that wool is an insulating and noise-dampening material.
Those who do not like classic wool rugs may consider using yarns of vegetable origin. In homes with natural-style furnishings, jute, sisal or hemp, for example, can be used. These somewhat rough-looking fabrics go well with wooden furniture with simple lines or with minimal furniture.
Whichever material you choose, to keep your carpet in top condition it is important to take care of it and adopt a product-friendly cleaning routine. To the weekly cleaning, which should be done using a gentle hoover, a deeper periodic cleaning should be added. Depending on the delicacy and characteristics of the fibres, this can be done independently, using a dry cleaning agent or a mild soap and water mixture. Ultimately, you can rely on a professional cleaning service.
Nodus creates prestigious rugs.
Bring luxury into your home!
>>> CONTACT US! <<<

Nodus has reinvented the luxury rug. It was in fact the first brand to propose the concept of the rug as a work of contemporary art.
Nodus has always created exclusive products that furnish the most beautiful homes in the world. Do you want to make your home inimitable as a work of art?
Bring a hand knotted rug of the highest quality and design into the spaces of your daily life! Give your family and the people you love the beauty of a dream masterpiece! Every piece of Nodus is designed by famous Designers, making it recognisable and prestigious. In this way, each rug is unique: you will not find another one like it. Like all beautiful and unrepeatable things, one piece in the Nodus collection sets you apart and speaks to others about your taste and elegance. CONTACT US!