Expensive rug: how do you recognise them? Why use them in your interior design?
Design — Luxury rugs —
Jun 09.2023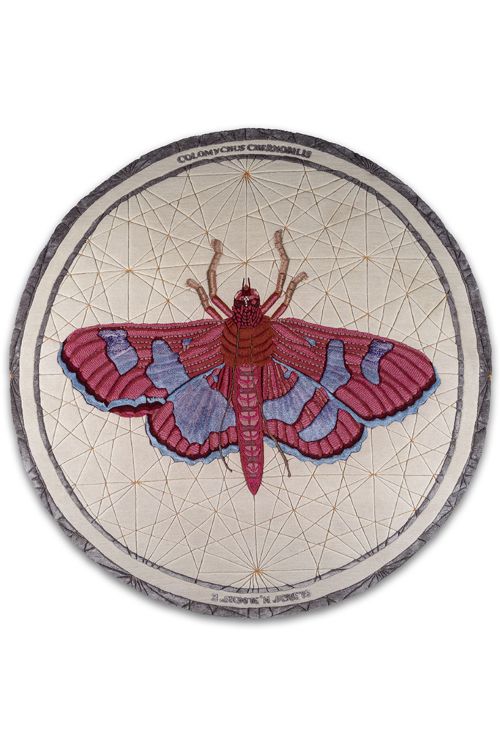 Expensive rug can add an extra dimension to a furnishing project, mainly due to their handmade quality and the characteristics that make them unique. In this article, we will get to know them better, to understand when they should be included in a furnishing project and why.
We can say that an expensive rug is much more than a simple decorative element: it is an elegant product that holds the secrets of careful workmanship, done by the best knotting craftsmen, and that features traditional or modern decorations that can change the face of the room in which they are placed.
Consequently, choosing an expensive rug for your home is undoubtedly an investment that is destined to last and a choice that can give a special touch to the interior design of any room.
What distinguishes the Expensive rug from lower-end carpets?
The Expensive rug differs from more common carpets not only in price. The most distinguishing aspect of high-priced carpets is the use of valuable materials or state-of-the-art processing techniques .
Many of the most valuable carpets are made using high-value yarns, such as silk, velvet or wools of excellent quality. These materials give the carpet a naturally elegant and refined look, which, combined with the sophisticated design of these products, makes them ideal for furnishing the most exclusive environments.
When we talk about expensive rug, we can refer to both modern and antique carpets. The former are particularly appreciated by those in search of design solutions and contemporary furnishing elements, while antique carpets are highly sought after by collectors and fans of Oriental products. In both cases we are talking about unique pieces, handmade using almost exclusively traditional manufacturing techniques and characterised by original decorative motifs.
In most cases, the Expensive carpet is made using traditional manufacturing techniques, typically by hand knotting or the taftatura process. There is, however, no shortage of carpets made with more special techniques, especially in the modern and contemporary segment.
What makes the most difference in recently manufactured carpets is the work of the designers who manage to transform a simple canvas into a design masterpiece. These carpets may include abstract motifs or unusual shapes that attract attention and add a modern touch to any room. In addition, many of these carpets are customised and tailor-made to meet the specific needs of each customer.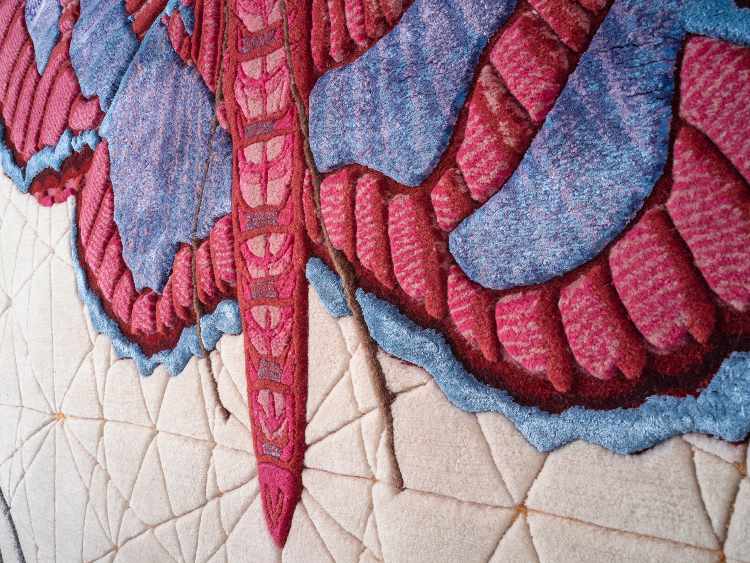 Why furnish with an expensive rug?
Furnishing your home with an expensive rug may seem like a risky choice, but it is actually a decision that brings many advantages. Luxury carpets are unique and valuable pieces that can embellish any room, even the simplest and most anonymous.
Thanks to the high design content, the use of refined materials and craftsmanship, an expensive carpet is a real treasure, capable of enhancing the beauty of a home environment.
The choice to furnish with an Expensive rug goes beyond pure aesthetics. In fact, the value of these carpets does not depreciate over the years and makes these products true investments for the home. Moreover, being unique pieces, they give a feeling of exclusivity and originality that will set your home apart from all others.
Both when they are combined with equally expensive furniture and when they are proposed in combination with less refined furniture, luxury carpets become the centrepiece of interior design, elements that from simple decorations manage to convey elegance and sophistication to any room.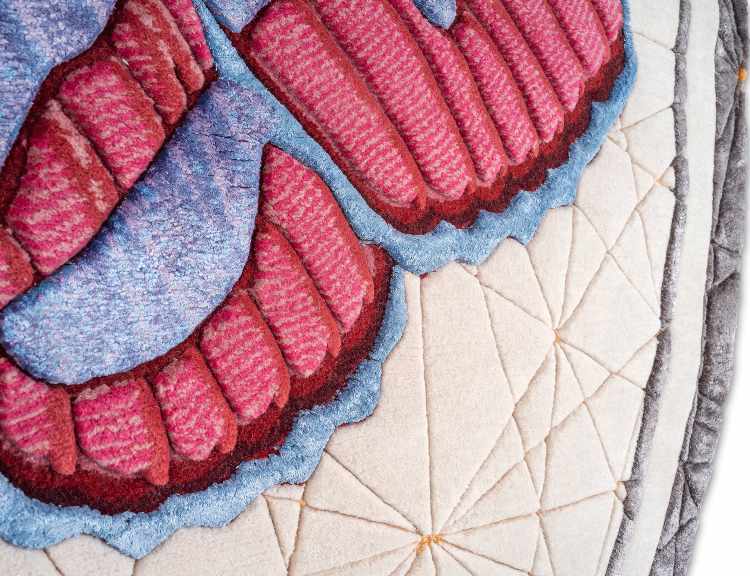 How to invest in expensive rug without making mistakes? All the best tips
Furnishing your home with an expensive rug means enhancing it and making it more elegant. These carpets are considered to be true pieces of art, embellishing any room in which they are laid. They not only become the centrepiece of interior design, but also a perfect synthesis of aesthetics and quality craftsmanship.
The value of the investment remains unchanged over time. When you buy such a carpet or ask for a custom-made model, you receive a timeless product at home that is not affected by fashion or inflation. In some cases, such as antique carpets or carpets made by world-famous designers, the value of the product may even increase over the years, just like works of art.
If one has an interest in investing in an expensive carpet, it is important to first recognise the quality of the workmanship and materials of the piece. In the case of hand-knotted carpets, it is, for example, important to check the number of knots per square metre, as this figure is an important indication of the quality of the carpet itself. In general, then, it is important to rely on experienced manufacturers and designers, who, as in the case of Nodus, offer customers a great knowledge of the world of luxury goods and a wealth of experience, gained over decades.
Nodus creates prestigious rugs.
Bring luxury into your home!
>>> CONTACT US! <<<

Nodus has reinvented the luxury rug. It was in fact the first brand to propose the concept of the rug as a work of contemporary art.
Nodus has always created exclusive products that furnish the most beautiful homes in the world. Do you want to make your home inimitable as a work of art?
Bring a hand knotted rug of the highest quality and design into the spaces of your daily life! Give your family and the people you love the beauty of a dream masterpiece! Every piece of Nodus is designed by famous Designers, making it recognisable and prestigious. In this way, each rug is unique: you will not find another one like it. Like all beautiful and unrepeatable things, one piece in the Nodus collection sets you apart and speaks to others about your taste and elegance. CONTACT US!