Custom size wool area rugs with your exlusive design
Design — Materials and techniques —
Aug 29.2022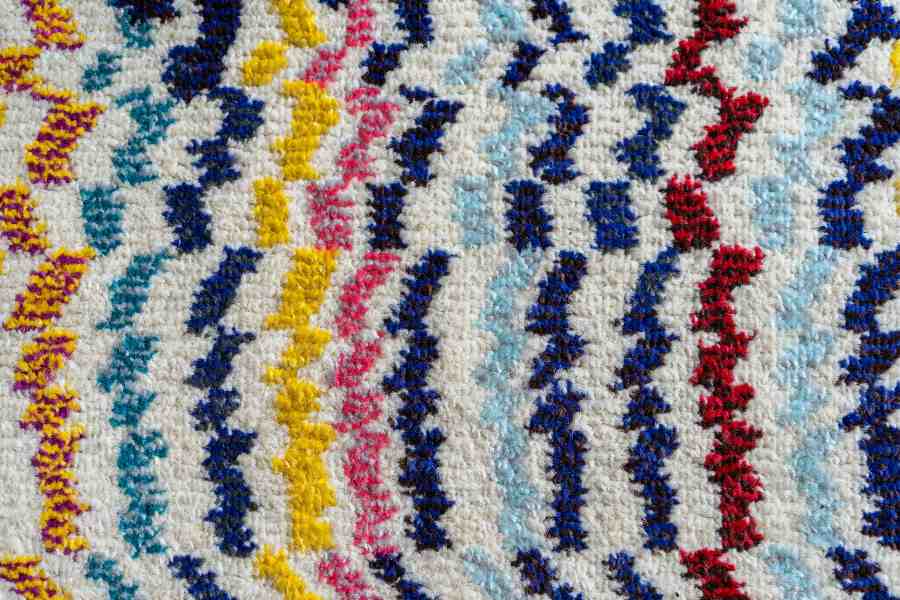 Wool is generally considered the strongest, most dynamic, flexible fiber choice for area rugs. Wool is so durable that even the lowest quality wool rugs outperform synthetic fiber rugs (nylon, acrylic polyester, etc.). So in this article, we will discuss custom size wool area rugs. A high-quality wool rug is best if you value lifespan and durability. Wool is a great natural fiber that provides excellent resilience to wear and dirt. It is commonly used in 100 percent pure form for loop pile carpets on its own or in 80 percent blends with nylon and polypropylene in a cut pile to improve its wear properties.
Stain Resistance & Cleanability
So if liquid spills on your custom size wool area rugs, act quickly by dabbing the stain with white or white paper towels. (We recommend white towels/white paper towels to avoid color transfer from your towels to the carpet.)
Dirt particles that collect in custom size wool area rugs fibers can cause your carpet to wear prematurely and unnecessarily, so vacuum your carpet frequently (no better bar vacuum).
For more rug care tips, visit our online guide or for a comprehensive care guide from top-notch rug producer Nodusrug.
Style,Color & Pattern Availability
Wool's inherent qualities make it an excellent color-accepting fabric. Thus, there are countless colors and styles of rugs available in the market today, with patterns and motifs ranging from traditional oriental styles to tribal and southwestern patterns to transitional and modern designs. Some companies, such as Nodusrugs, offer special custom color programs that allow you to match any fabric, paint color, and even precious heirloom or china pattern to your custom size wool area rugs.
Check out Nodusrugs' custom size wool area rugs program for suggestions on personalizing your rug's color scheme and pattern.
Sustainability
Wool is the only truly sustainable fiber choice as it is harvested seasonally from sheep that are prized and specially bred, and globally sourced for the variety of fine wool they produce.
These sheep breed yearly after their coat season and replenish the continuous supply. (On the other hand, synthetic fibers are often made from materials and processes that are not kind to the environment.)
It is fuel for moths and carpet beetle larvae, although insecticide treatment can be used to prevent this problem. Alkaline substances in some soaps can damage wool fibers.
Quality & Weave Types
Some considerations to consider about wool quality, costs, and availability are as follows:
Because wool is a natural fiber from different types of sheep farmed around the world, some sheep naturally produce better wool than others.
It's crucial to remember that not all wool grades are created equal while searching for a new wool rug. Good/better/superior grades of wool are used to make area rugs.
High-quality custom size wool area rugs are soft and smooth. Low qualities are not as soft and often feel somewhat brittle to the touch.
There are also many types of knitting that you should know about. Each variety of weaves presents a distinctive visual and textural experience.
Some types of weaving seem more traditional and, therefore, more formal than others. Transitional styles are more relaxed and comfortable, while others evoke a clean, modern aesthetic.
Popular handmade options include:
Hand-knotted
Cut-and-loop
Hand tufted
Flatweave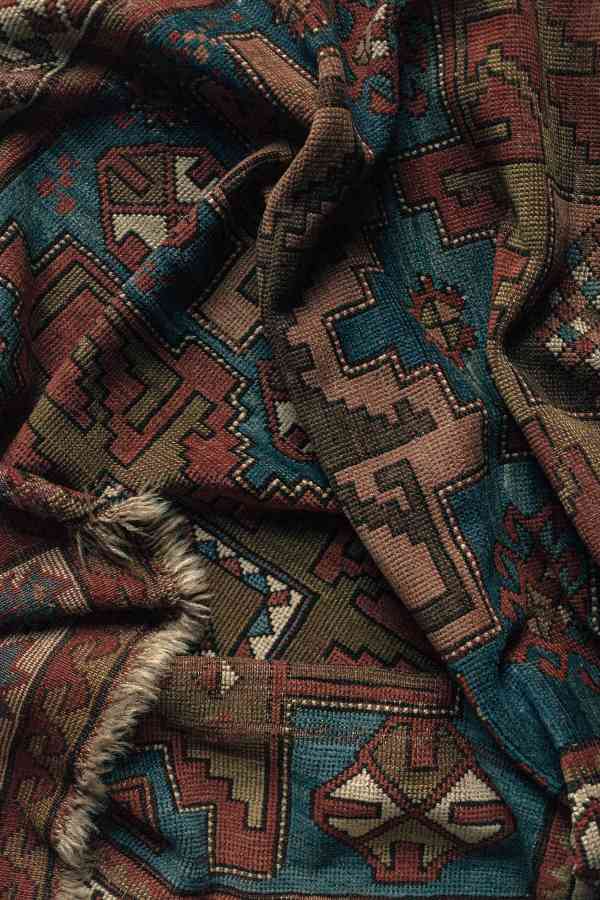 High-low and hand-carved varieties
Problems arise when comparing the costs of carpets that are handmade vs. those that are manufactured. The wide range of prices at which YOU can find wool rugs means that YOU may use them with almost any budget. Machine-made wool rugs are fine, but they can't compare to the luxurious look and feel of handmade carpets or rugs.
And although machine-made rugs may be more affordable than handmade, the quality of machine-made varieties is not as high as that of handcrafted and hand-woven rugs. The bottom line when purchasing custom size wool area rugs is the same as when purchasing any luxury product: since you usually get what you pay for, it's always best to buy a reputable one. Consult a knowledgeable local carpet dealer who can guide you in your purchase.
How long will wool rugs last?
You can expect a wool rug to last 20-25 years. The most immediate disadvantage of wool is cost. There's no way around it; wool is significantly more expensive than its synthetic counterparts. Most synthetic rugs won't run you more than $10 per square foot on the high end, while the wool can cost up to $30 per square foot.
Can wool rugs be vacuumed?
Wool carpets have good vacuums in all the basic vacuum types: upright, cordless and canister. Straight is the most common type and usually the most popular. Their main disadvantage is cleaning under furniture, but this problem is easily solved with attachments.
Why does my wool rug shed so much?
Wool rugs shed because wool is a natural fiber that can fray and tear from irritation. If your hair is long and not conditioned, you will end up with split ends that will eventually break. If a rug is made from dry wool, the fiber breaks down more, and your rug will shed more.
Why trust Nodus rugs?
Nodusrug is a business that has been setting the gold standard for area rugs for generations. Highly respected for its high-quality handcrafted rugs, the company has built a reputation for combining color and design to produce a wide range of area rugs.
Nodus creates prestigious rugs.
Bring luxury into your home!
>>> CONTACT US! <<<

Nodus has reinvented the luxury rug. It was in fact the first brand to propose the concept of the rug as a work of contemporary art.
Nodus has always created exclusive products that furnish the most beautiful homes in the world. Do you want to make your home inimitable as a work of art?
Bring a hand knotted rug of the highest quality and design into the spaces of your daily life! Give your family and the people you love the beauty of a dream masterpiece! Every piece of Nodus is designed by famous Designers, making it recognisable and prestigious. In this way, each rug is unique: you will not find another one like it. Like all beautiful and unrepeatable things, one piece in the Nodus collection sets you apart and speaks to others about your taste and elegance. CONTACT US!