Boho rug: what are its characteristics? How to match it to different interiors?
Design — Home —
May 25.2023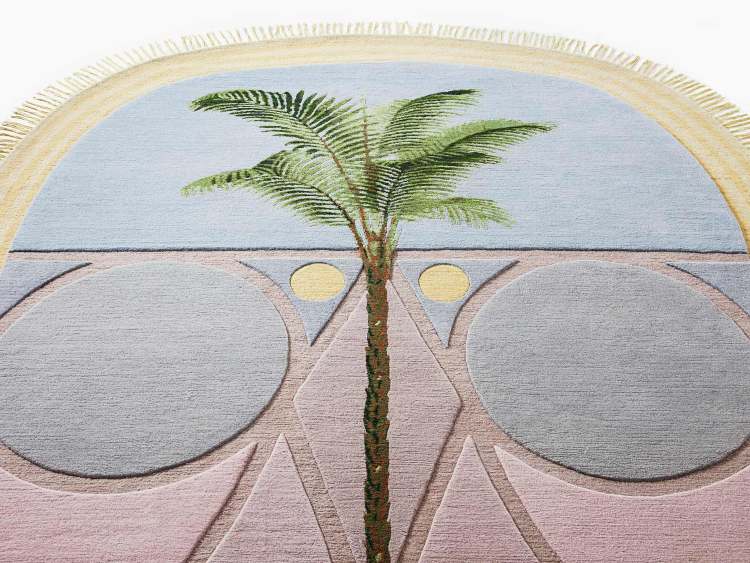 A boho rug is an excellent solution if you want to give your home furnishings personality with little effort.
The boho style, short for 'bohemian', is characterised by being eclectic and unconventional and is inspired by the lifestyle of artists, nomads and travellers, who find beauty in diversity and individuality.
The appeal of boho rugs lies above all in their ability to create unique, lively, colourful and personality-filled environments.
What are the characteristics of a boho rug?
Boho-style carpets are quirky and original pieces of furniture that immediately catch the eye. In their design, these carpets take inspiration from the bohemian style, which breaks with the past and strongly asserts its innovative character.
The most diverse materials can be used to make boho-style carpets. These range from cotton to wool, jute, hemp and other fibres of natural origin. This eclecticism results in special attention being paid to the choice of raw materials: the fibres used to make these carpets are carefully selected to create a high-quality, hard-wearing product.
The aesthetics of a boho rug is probably the most distinctive element, that is, the one that most strikes the observer. Indeed, these textiles immediately stand out for their multicoloured patterns and elaborate designs, which mark them as a trademark.
The decorative motifs used for these carpets are varied, but predominating the scene are geometric lines and shapes , often enriched by the application of woven materials, fringes or pompoms.
Those who choose to furnish with a boho rug can place a pattern in the room created in warm colours or earth tones, if they want to make the atmosphere enveloping and evocative, or in pastel colours, if they want to instil a feeling of calm and tranquillity in the room.
How to integrate a boho rug into the interior design of a home?
Boho rugs are an excellent way to enrich the interior design of the home and create a sophisticated, bohemian atmosphere.
Often, a boho rug finds its place in the living or living room area. In these areas of the home, the presence of a colourful and brightly designed artefact actually contributes to the warmth and cosiness of the room.
Since these rugs have a look that does not go unnoticed, they can also be used to visually separate various areas in large rooms and open-plan homes. The smaller, thinner models, on the other hand, can be hung on the wall and perform the same function as a picture.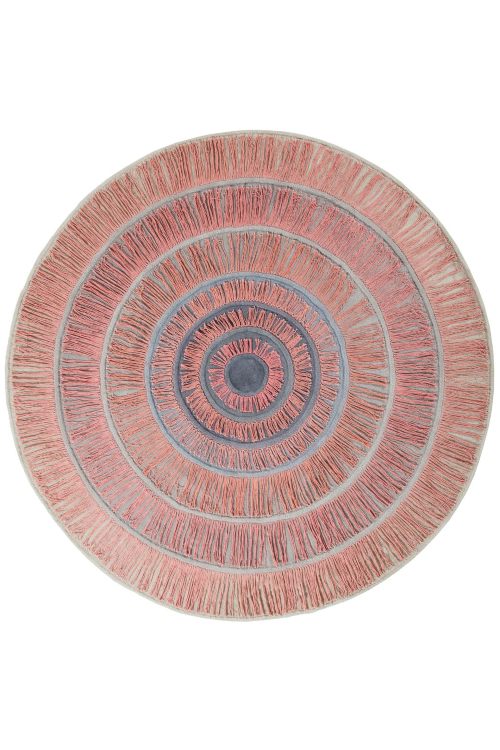 Since these carpets have an original and sometimes eccentric appearance, the question arises as to what kind of furniture they can be combined with. Boho-style carpets fit perfectly in a room with boho-chic furnishings. If a more restrained and less colourful result is preferred, a boho rug can be used to enrich a simple Nordic or contemporary décor.
In rooms furnished with modern furniture and minimalist lines, the presence of a boho rug creates a nice contrast and can help achieve a very original and elegant result.
If you want to create a contrast between furniture and carpet, you can act not only on the style of the furniture but also on certain details of the furnishings. For example, the contrast between a geometrically patterned carpet and a smooth velvet sofa can create a very interesting effect. In general, it is important to choose fabrics and colours that harmonise with each other, so that the boho rug becomes the focal point of the furniture, without being too invasive.
Why choose a boho rug at all?
Rooms furnished in boho style are characterised by the presence of objects from different eras and origins. Through the objects that furnish them, the different spaces in the home reflect and tell the story and experiences of those who live there.
Boho furniture can convey a feeling of freedom, creativity and connection to nature. Boho spaces become a cosy refuge where people feel free to express themselves and experiment with different combinations of colours, textures and materials. The relaxed and informal atmosphere of the boho style invites comfort and artistic exploration.
Choosing to introduce boho-style carpets into your home is a perfect way to fully embrace the bohemian aesthetic. Rugs can become the centrepiece of a room, with their vibrant colours and intricate patterns catching the eye. Placing a rug under a coffee table or armchair can create a visually appealing focal point. At the same time, layering a rug over another similar artefact can give a boho-chic layering effect, adding depth and dimension to rooms.
Nodus creates prestigious rugs.
Bring luxury into your home!
>>> CONTACT US! <<<

Nodus has reinvented the luxury rug. It was in fact the first brand to propose the concept of the rug as a work of contemporary art.
Nodus has always created exclusive products that furnish the most beautiful homes in the world. Do you want to make your home inimitable as a work of art?
Bring a hand knotted rug of the highest quality and design into the spaces of your daily life! Give your family and the people you love the beauty of a dream masterpiece! Every piece of Nodus is designed by famous Designers, making it recognisable and prestigious. In this way, each rug is unique: you will not find another one like it. Like all beautiful and unrepeatable things, one piece in the Nodus collection sets you apart and speaks to others about your taste and elegance. CONTACT US!