Aldo Bakker and Brecht Duijf interviewed by Nodus
Design —
Aug 06.2022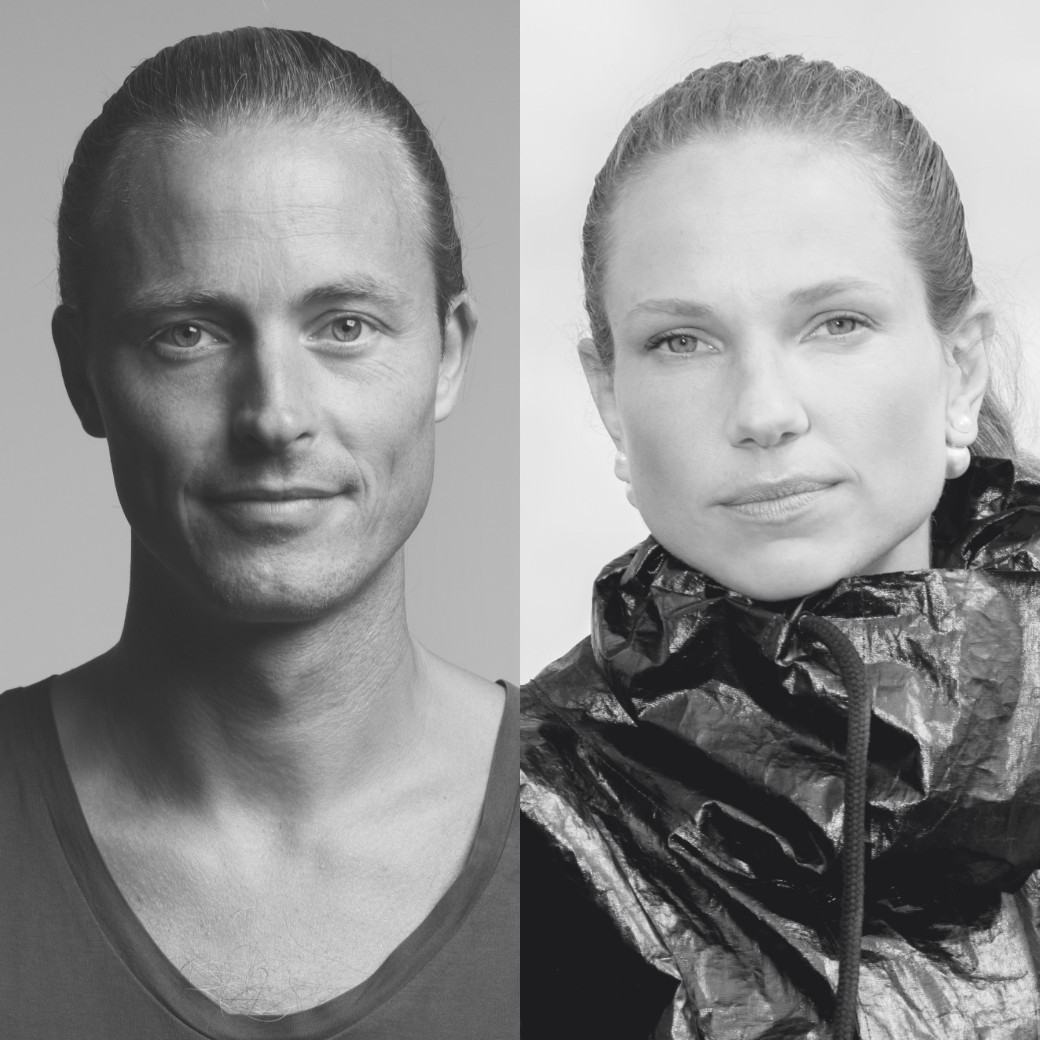 Nodus collaborates with the world's most famous designers. These are creatives who are famous for their style and the continuous innovation they can bring with their ideas. Two of them are Aldo Bakker and Brecht Duijf. We interviewed them. So let's get to know them better, to understand what their ideas about design are and what developments they envision for the future.
How would you define the essence or primary characteristics of your work? Each designer has his own style, his own distinctive trait… which are yours?
Our work is quite different but we both strive to create designs that have a 'natural' appearance. As if it has always been there. Though they are something that you've never seen. The objects took a while to arrive, as if they slowly evolved into what or who they are. Material and form became one. Blending in or interacting with their environments.
What are the people or stories that have influenced you the most in your career path?
Aldo Bakker: people that have become important to me along the way are Giorgio Morandi, David Claerbout, Anton Webern, B.B. Sun, John M. Coetzee, Peter Handke, Enzo Mari, Jonathan Muecke.
Brecht Duijf: Not specifically career because life and career is one. Inspiring people: Ilse Crawford, Jane Goodall, Monica Gagliano, Greta Thunberg, Okay Kaya, Robin Wall Kimmerer, Celine Semaan.
How much does the culture of your country and its traditions permeate your projects?
Maybe a certain clarity in our work? The Netherlands are of course very flat. This means we see everything coming on the horizon. We are used to security. Which can also be boring. But because of this flat land, we see a lot of sky which is always changing. The light is never the same. You could see this as a kind of fluidity. Clear outspoken forms with a skin that appears different every time or has a different character from another side is how this becomes part of the objects. Maybe. 😀
How do you imagine the future and what do you think will be the new trends in design?
The planet is sick. Trends are part of our fast consumerism. But 'trend' means 'turning into something.' So we think that there could be one big trend which is nurturing the planet. Aldo does this through a very respectful treatment of materials and giving it back into the form of a kind of 'creature' that opens up and raises questions around its use. They also value daily actions or create new rituals. The care and concentration in the objects creates a feeling of respect towards everything that goes through your hands.
Brecht focuses with her buro Belén on material research, development and design. The studio is building a sustainable material library with very appealing materialities that open up possibilities and can be an alternative for oil-based materials.
What do you think of the role of sustainability at present? Do you think it is a basic element of design, or it is an added value, in your opinion?
Absolutely the basis. If we don't we undermine ourselves. We're all one. How hard it is to believe because our actions do not relate to problems directly visible. It's also very beautiful that everything is connected. We should look at it from the positive side. Some values we should let go of and we will discover new ones. Because it's such an extreme situation in which a lot will be reconsidered we think an open mind is very important. And that is what creatives have
How important are the social issues in your design and how often are are they influencing your projects?
We are both quite introvert persons. So our intuition goes more towards our experiences with our close environment. It's more about the relation between the human and the object/garment/habitat then about people with each other. A bigger application also results into 'speaking' to more people at the same time. Maybe one of us will once make a design on another scale. This will always be in co-existence with the environment and the presence of living beings.
Racism we see as one of the basic problems we have in this moment of time. One to solve in order to be able to live on. This starts to become visible in buro Belén work. The Unseen Sunglasses for example are available in 6 different skintones. The numbering started with the lightest skintone, followed by darker tones. In order to change very deep automatic thinking we need to force ourselves to question everything. We changed the numbers of the Unseen Sunglasses starting from the darkest tone, followed by the lighter tones. Also the colour names we re-introduced because they were really shameful. The naming will also be changed in all musea that have them in the collection.
Is Design more emotion, more rationality/functionality, or is there no prevalence between one of the two aspects?
Ideally when these are all combined within one object.
What do you think about the role of textiles in design?
It's a very flexible in use and easy to transport. And it's a friendly and sensorial form of medium. We are able to work on architectural scales in the mean time. Soft and flexible architecture will be the next step.
Brecht finds it very easy to think about and work with. Aldo is much more defined so he prefers solid materials. That's how both came together in the Nodus rug. 😉
To conclude, an aphorism or a phrase that represents you.
Aldo Bakker: where does detailing start?
Brecht Duijf: every thing is not separate but a part of everything.
Nodus creates prestigious rugs.
Bring luxury into your home!
>>> CONTACT US! <<<

Nodus has reinvented the luxury rug. It was in fact the first brand to propose the concept of the rug as a work of contemporary art.
Nodus has always created exclusive products that furnish the most beautiful homes in the world. Do you want to make your home inimitable as a work of art?
Bring a hand knotted rug of the highest quality and design into the spaces of your daily life! Give your family and the people you love the beauty of a dream masterpiece! Every piece of Nodus is designed by famous Designers, making it recognisable and prestigious. In this way, each rug is unique: you will not find another one like it. Like all beautiful and unrepeatable things, one piece in the Nodus collection sets you apart and speaks to others about your taste and elegance. CONTACT US!