A luxury carpet for every season of the year
Luxury rugs —
Jun 20.2021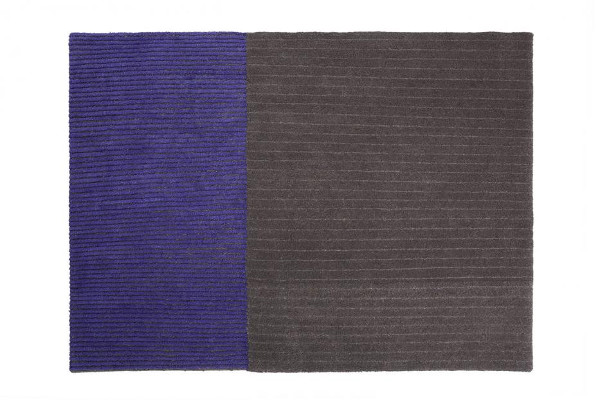 The luxury carpet is an important element in home furnishing, as it helps to define the atmosphere of the home and, like the classic icing on the cake, completes the interior design. Choosing a carpet according to the season of the year is an original way to renew rooms with a minimum of effort and to be able to count on interiors that are trendy and capable of capturing the spirit of the times at any time of year.
Contemporary art carpets for the four seasons
If furniture is made to last and should be chosen bearing in mind that for several years it will be the main protagonist of the home's furnishings, carpets are a slightly different matter. When choosing home furnishings, there is a tendency to consider carpets in the same way as furniture and to perceive this element as a fixed and unchangeable decoration. In reality, replacing carpets is an easy and straightforward way to renew interior design and give your home a new look. Following the changing seasons is a good strategy to reorganise the furnishings on a regular basis, while keeping everything else the same.
You can choose luxury carpets in warm colours and long pile fibres to make the atmosphere comfortable and cosy during the cold months, while you can opt for floral designs and cool colours to refresh the room during spring and summer.
When deciding which colours and designs to choose for your home, you should of course consider the style of the furniture in the room. A house furnished with light-coloured furniture gives you maximum freedom of choice, as you can select carpets of all kinds and colours. For a house furnished with coloured furniture or in natural wood tones, it is important to restrict the field to those colours that go well with the furniture and that can guarantee a harmonious and coherent result.
Spring/summer season: yes to carpets with floral designs and light colours
When the temperatures rise, the way you approach your home changes. In spring and summer we spend more time outside, enjoying the garden and terrace, and much less time indoors. While carpets help to create a cosy and warm atmosphere in winter with their natural warmth, their main role in summer is decorative.
The carpet should ideally frame the space and lighten the environment. For spring and summer, carpets in light colours or cool shades such as blue and green are preferable. Geometric patterns and irregularly shaped carpets are also good choices to liven up spaces at this time of year.
To give the room a fresher, more lively atmosphere, wool carpets can be replaced with silk models. Not only are they more precious, but they also provide new shades of colour and bring a sheen to even the least well-lit rooms in the house.
Autumn/winter season: Room for warm colours and fibres
With the arrival of autumn and then winter, the desire to be pampered by warm, cosy carpets increases. People spend more time at home, sitting on the sofa watching a film or around the table having dinner with family and guests.
Large carpets in warm colours, such as Persian carpets or contemporary carpets in shades of red, yellow and orange are suitable for the living room. Long-pile carpets are perfect for bedrooms, either in single colours or in different shades.
Unless the house has underfloor heating, it is a good idea to use the carpets' ability to decorate and warm the room to decorate the corridors of the house as well. You can use a single long, narrow carpet in these spaces, or create an original composition by placing several carpets of different shapes, colours and sizes in succession and slightly overlapping each other.
Carpets used for corridors can also be seen as a connecting element between the models chosen to decorate the rooms connected by the corridor. Maintaining a certain coherence and continuity of the carpet styles is important for a harmonious and visually pleasing result.
Nodus creates prestigious carpets.
Bring luxury into your home!
>>> CONTACT US! <<<

Nodus has reinvented the luxury carpet. It was in fact the first brand to propose the concept of the rug as a work of contemporary art.
Nodus has always created exclusive products that furnish the most beautiful homes in the world. Do you want to make your home inimitable as a work of art?
Bring a hand knotted rug of the highest quality and design into the spaces of your daily life! Give your family and the people you love the beauty of a dream masterpiece! Every piece of Nodus is designed by famous Designers, making it recognisable and prestigious. In this way, each rug is unique: you will not find another one like it. Like all beautiful and unrepeatable things, one piece in the Nodus collection sets you apart and speaks to others about your taste and elegance. CONTACT US!