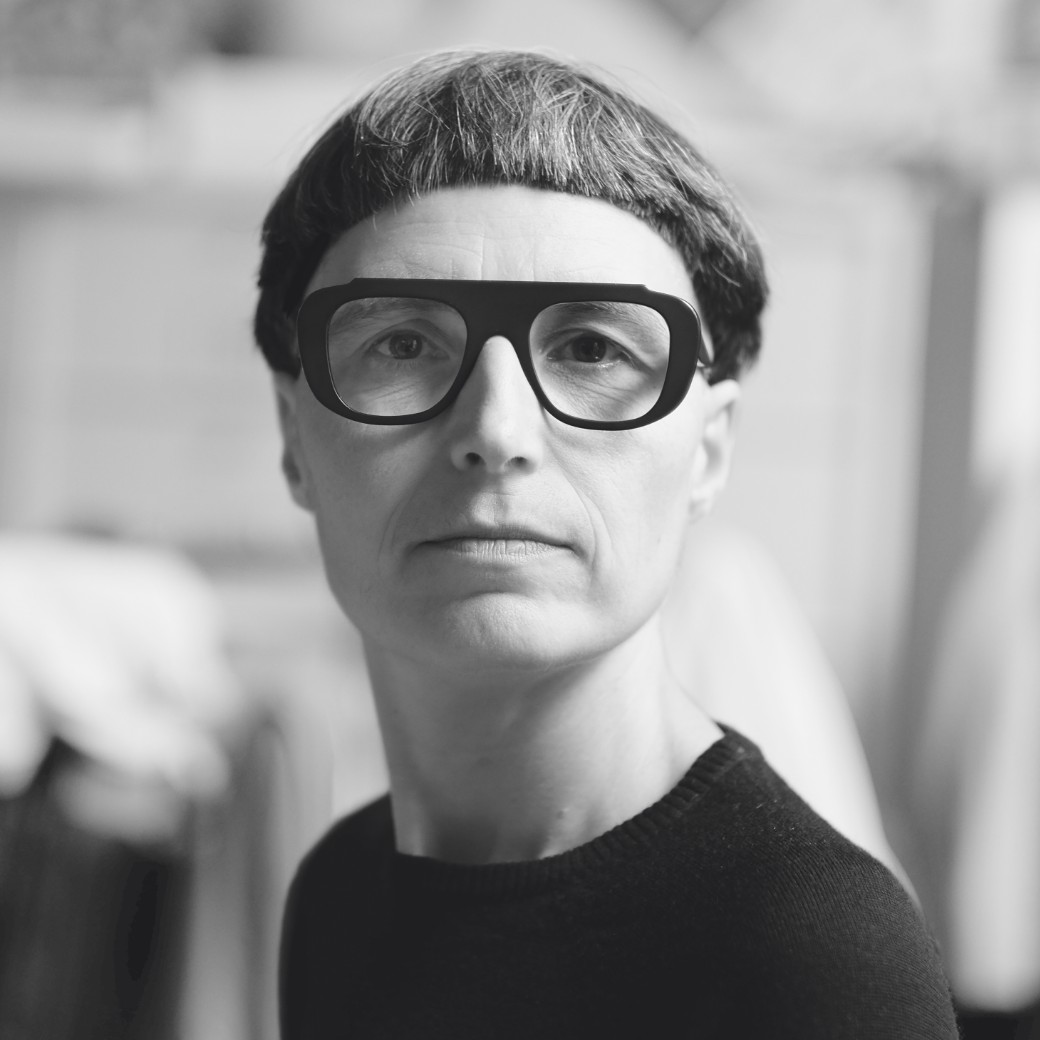 Matali Crasset
Matali crasset is by training an industrial designer, a graduate of the Ateliers – E.N.S.C.I. (Workshops – National Higher School of Industrial Design). At the beginning of 2000, after her initial experience with Denis Santachiara Italy and with Philippe Starck in France, she set up her own studio in Paris called matali crasset productions in a renovated former printing firm in the heart of Belleville. It is there, with the coming and going of children and neighbours that she dreams up her projects.
She considers design to be research, working from an off-centred position allowing to both serve daily routines and trace future scenarios. With both a knowledgeable and naive view of the world, she questions the obviousness of codes so as to facilitate her breaking these bonds. Like her symbolic work, focused on hospitality, "Quand Jim monte à Paris" (When Jim goes up to Paris), is based on a mere visual and conscious perception which she invents another relation to the everyday space and objects. Her proposals are never towards a simple improvement of what already exists but, without rushing things, to develop typologies structured around principles such as modularity, the principle of an interlacing network, etc. Her work revolves around searching for new coordination processes and formulating new logics in life. She defines this search as an accompaniment towards the contemporary.
matali crasset works with a variety of actors, just as easily with the curious craftsman as with an individual in search of a new life scenario, with the industrialist ready to experiment as with the hotelier who wants to develop a new concept (Hi Hotel in Nice or Dar Hi à Nefta), with a small rural commune which wants to develop its cultural and social dynamism or the museum which wants to be transformed (SM's in s'Hertogenbosch in the Netherlands). Always in search of new territories to explore, she collaborates with eclectic worlds, from crafts to electronic music, from the textiles industry to fair trade, realising projects in set design, furniture, architecture, graphics, collaborations with artists, and so on such as with artists (Peter Halley), with young furniture-making companies (Moustache), as well as with municipalities and communes …
This experienced acquired over the years has led her to currently work on more participative projects, on a local and global level, both in rural and urban settings. From her meetings, creative workshops, discussion and common desires, she works with different project leaders who nevertheless all have the same conviction that these collective processes result in plausible social bonding scenarios.
It's ultimately the core question of living together which defines her imaginative designs, writings and the sense of matali's work
CARPETS BY Matali Crasset