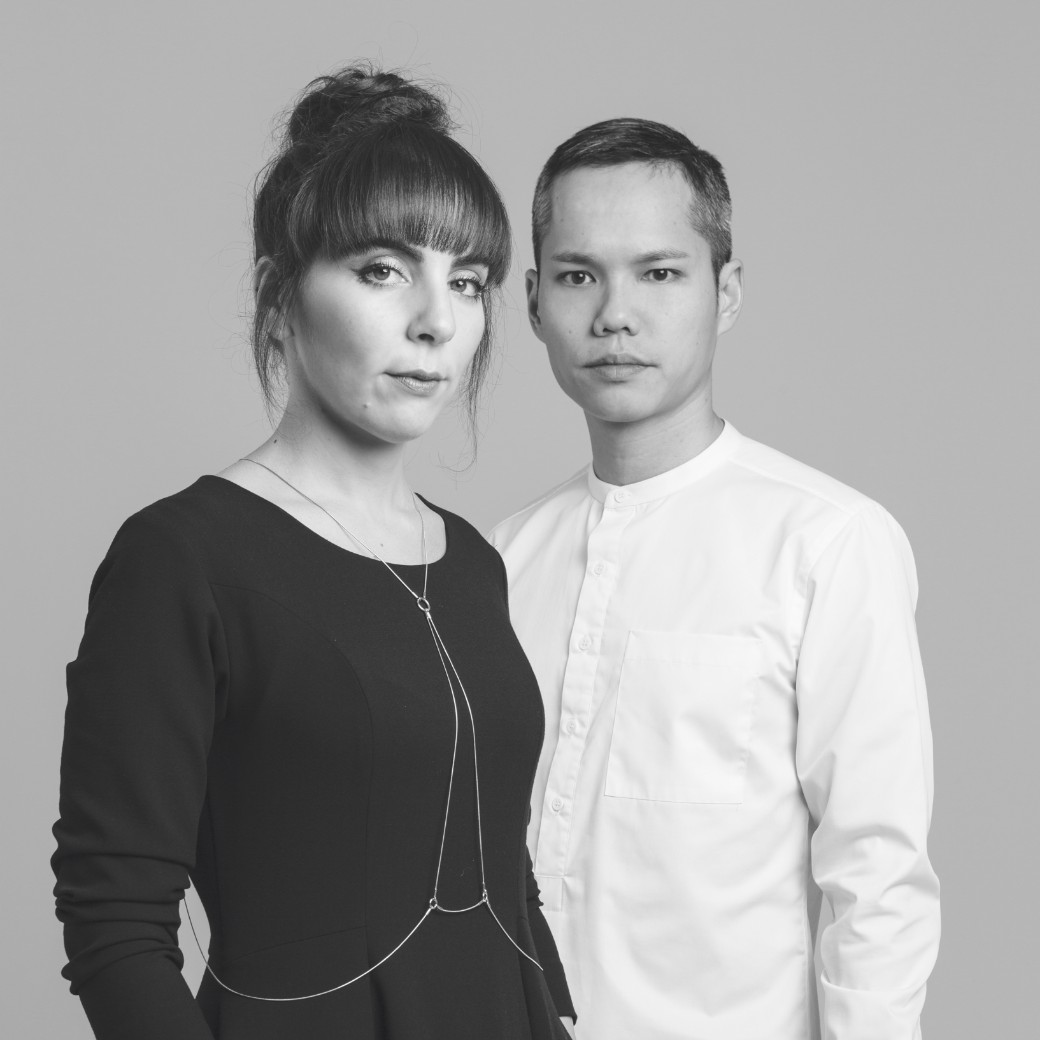 Lanzavecchia + Wai
is a creative collaboration between
Francesca Lanzavecchia and Hunn Wai.
To them, being designers means being researchers, engineers, craftsmen and story-tellers all at the
same time.
Wai hails from the south-east Asian island state of Singapore, educated as an industrial designer at the
National University while Lanzavecchia received her BA in Product Design from Politecnico di
Milano, Italy. They began their cooperation at the Design Academy Eindhoven in the Netherlands,
where both graduated with Masters in Design under the direction of Gijs Bakker, co-founder of Droog
Design.
Lanzavecchia's main interest lies in the relationships objects have and can have with the human body
and soul as well as having a fervent eye for future trends. Wai is fascinated by the collisions and
fusions of materials, meanings and forms.
Their cooperation is based on those focuses and having hailed from two very different countries and
cultures, they attempt to feed off each other's backgrounds, knowledge and skill-sets to fuel lateral
thinking and agile tangible application.
Design projects to them are research journeys characterized by the pursuit and selective employment of
different design disciplines and professional competences, to be curated, cross-bred and nurtured into
concepts and products that propose possibilities and inspire new perspectives.
Lanzavecchia + Wai have collectively garnered attention and accolades in major design platforms such
as the SaloneSatellite ,Fuori Salone and the Triennale Design Museum in Milan (IT), MAXXI – the
National Museum of XXI Century Arts in Rome (IT), DepotBasel (CH), Interieur Kortrijk (BE), IMM
in Cologne (DE), Tokyo Design Week (JP) and Beijing Design Week (CN).
Their work have also been represented and promoted in internationally renowned periodicals like
*Wallpaper, Newsweek, FRAME, Flash Art, Form, Metropolis, ICON, DAMn, Items etc…
Their work spans from limited editions for galleries and museums, to mass products for major
companies, to special commissions for brands like Alcantara, Samsonite and Mercedes Benz.
Lanzavecchia + Wai was officially established at the end of 2009, during a 3-month residency, as part
of the Time to Design – New Talent award, at the Danish Art Workshops to realize their inaugural
collection "Spaziale Series: New Expressions of Skin and Structure".
Their recent accomplishments include being featured by Newsweek as one of the "Designers of the
Future", in June 2012, and shortlisted for". Wallpaper* Design Awards 2013 –
"Life-enhancer of the Year" for their MonoLight table lamp.
CARPETS BY Lanzavecchia + Wai