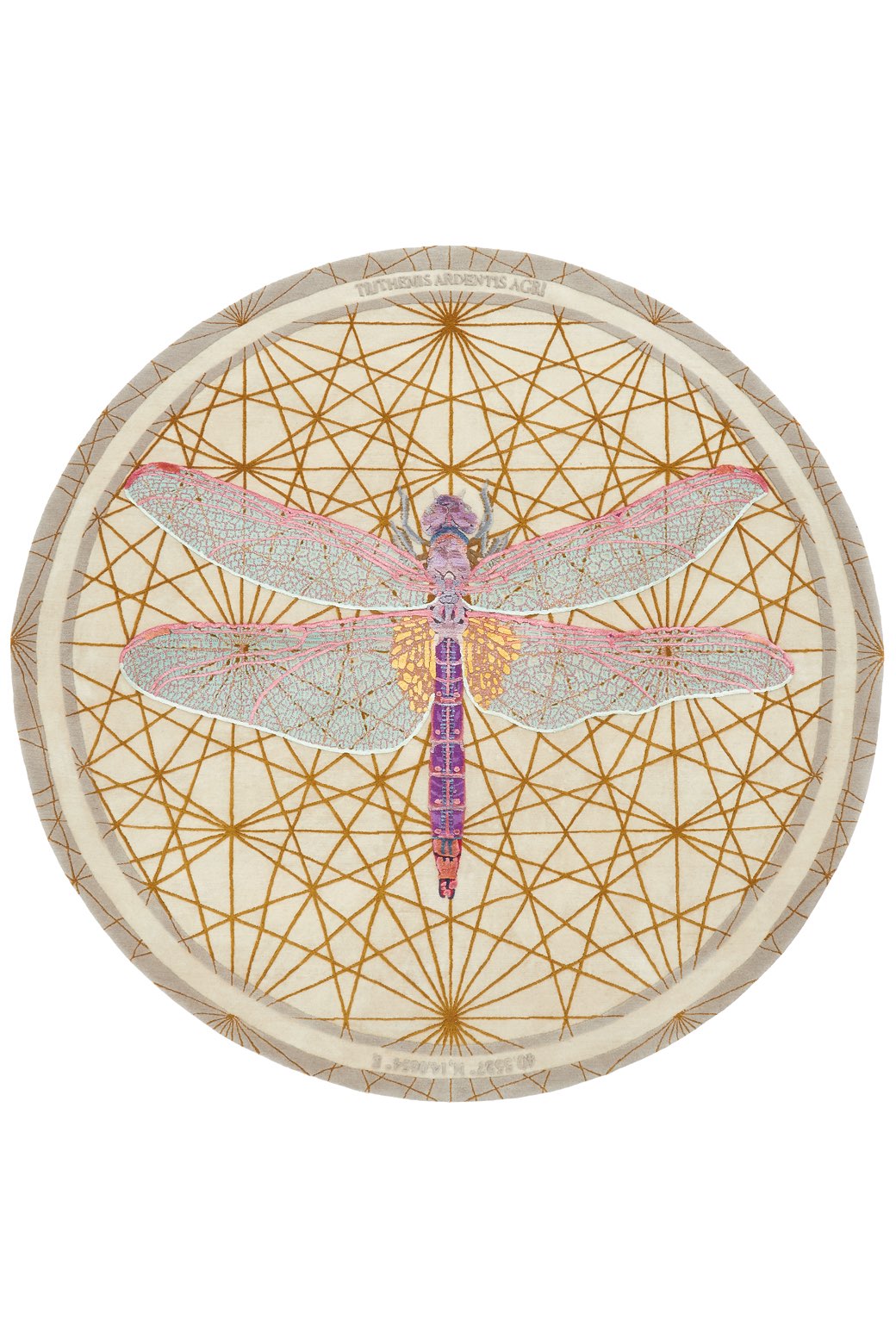 Trithemis Ardentis Agri
personalizzabile
Design by Lanzavecchia + Wai
Limited edition of 5 pcs
Collection Limited Edition
Informations
Size

220 Ø

Production area

Nepal

Materials

wool and bamboo silk

Technique

handknotted

Knot

tibetan

Quality

200

Pile height

5/8

Lead time

16/18 weeks
Do you want more information about this rug?
Contact us to understand how to customize and adapt it to your project
Contact Us
In human history, there is a before and an after Černobyl'. This hand-knotted conceptual carpet made of bamboo wool and silk is a powerful statement against the devastation man has been able to do (and is still capable of doing) to the environment. The dragonfly portrayed by the artefact's pattern is actually a being that nuclear radiation has rendered unnatural. A carpet that is modern in its denunciation and extremely cultured in its design.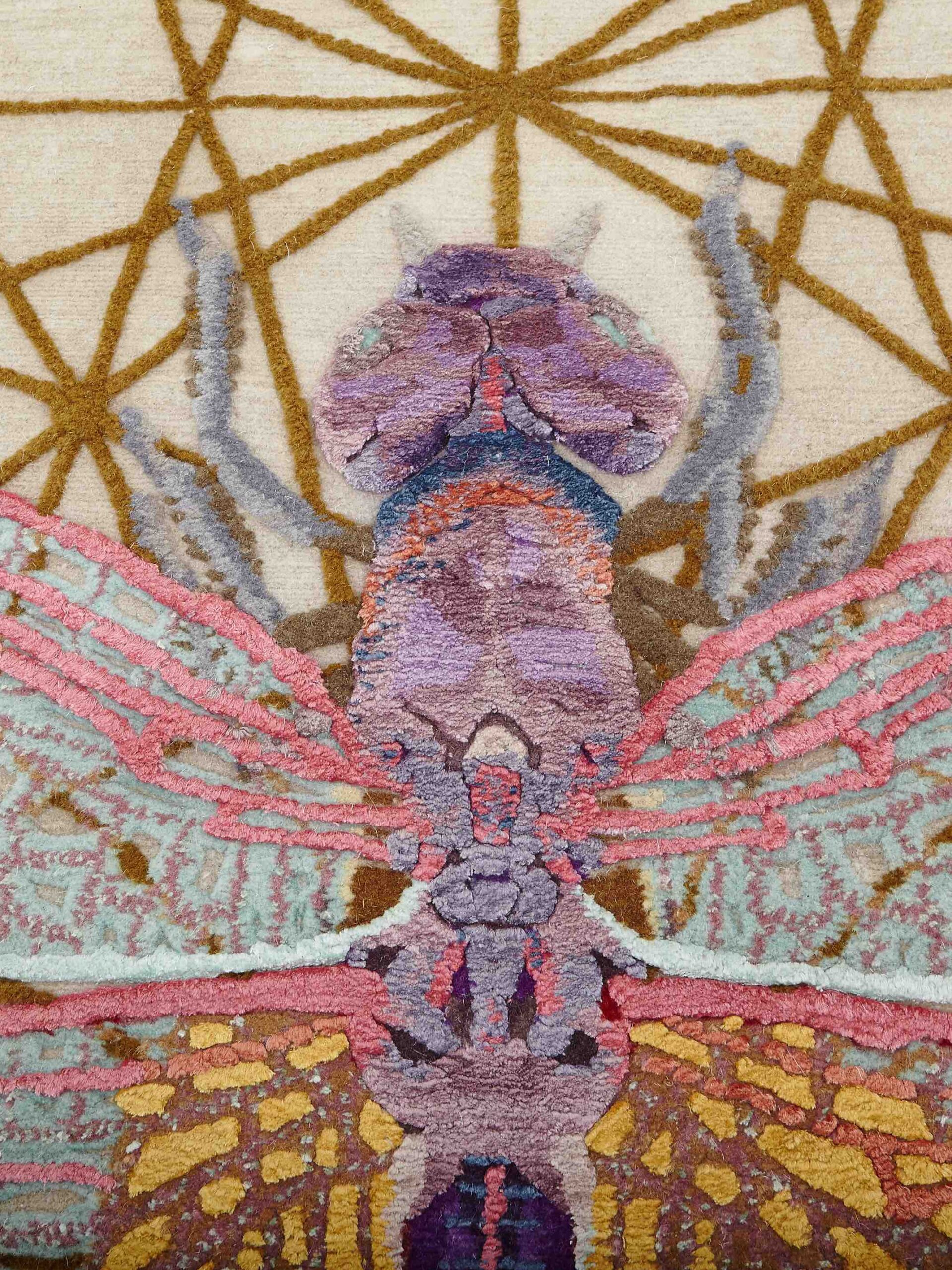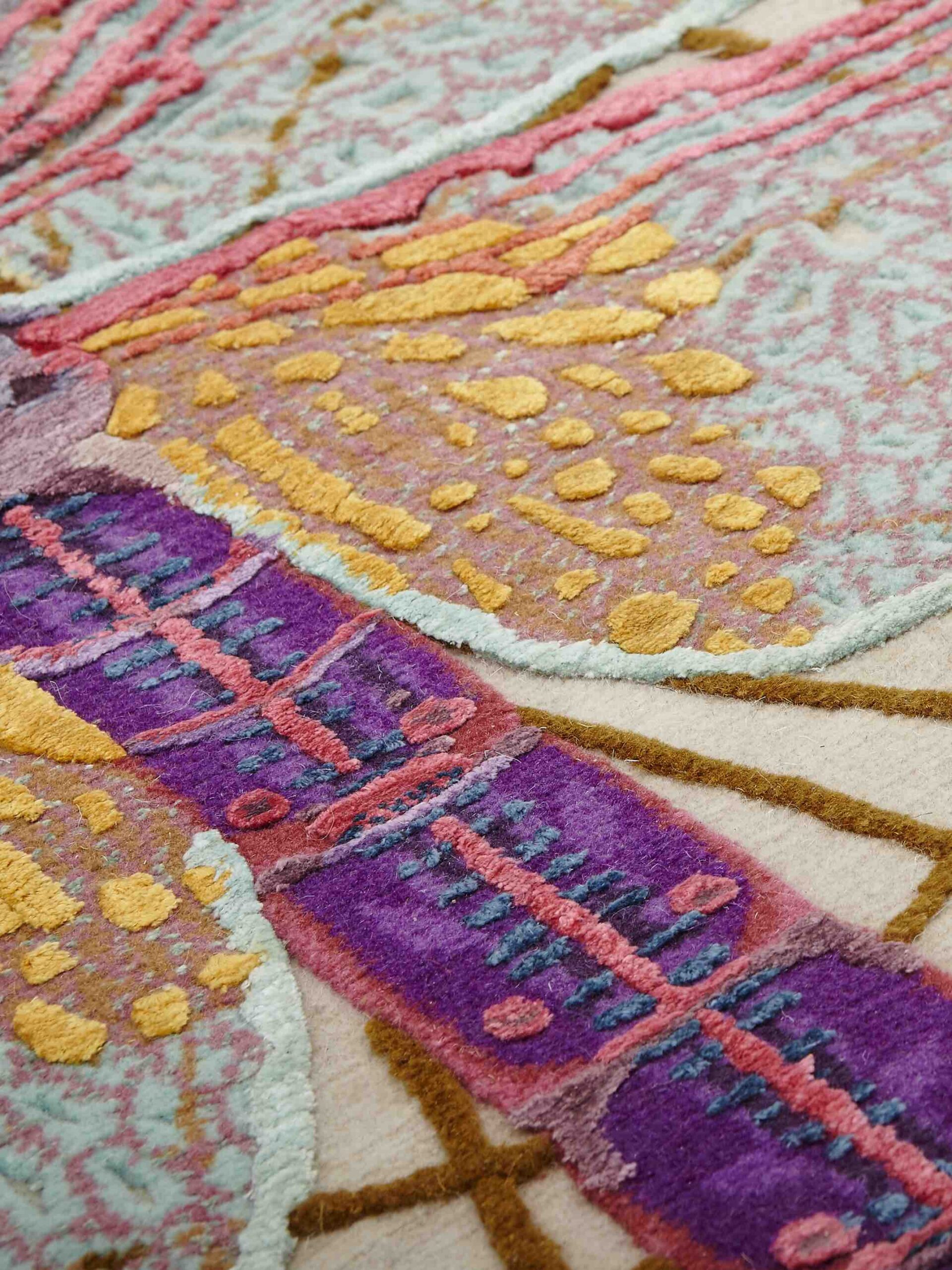 Find out how to customize our rugs and make them unique pieces, completely made to measure.
OUR BESPOKE SERVICE