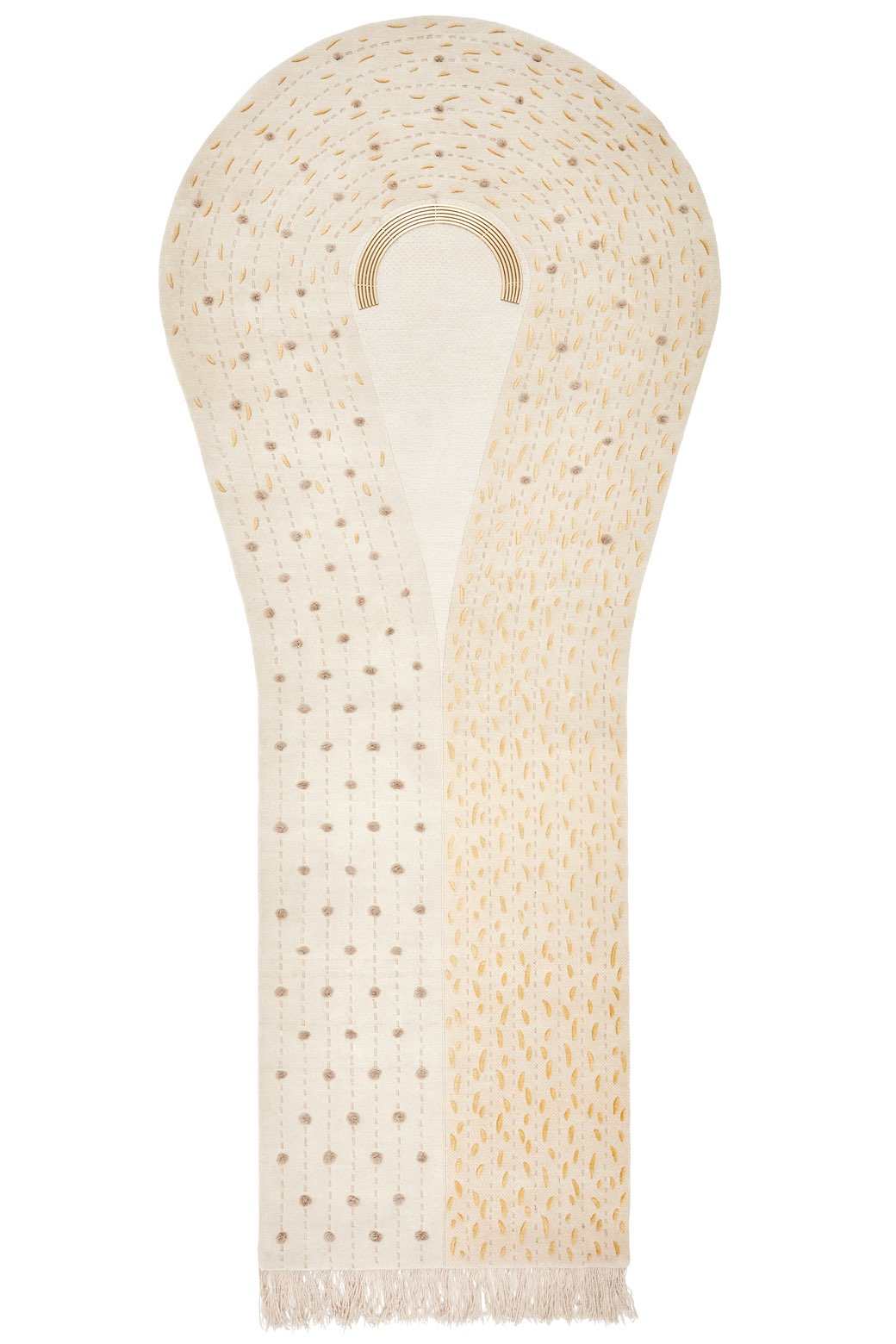 Terra Incognita: Grypho
personalizzabile
Design by Faberhama
Limited edition of 2 pcs
Collection Limited Edition
Informations
Size

150x350

Production area

Nepal

Materials

wool

Technique

handknotted

Knot

tibetan

Quality

200

Pile height

5

Lead time

24/26 weeks
Do you want more information about this rug?
Contact us to understand how to customize and adapt it to your project
Contact Us
An admirable carpet made of wool, bamboo silk and brass. In ancient times, nomadic tribes crossing Asia often came across fossils of prehistoric animals, exposed in the earth by the elements. Travellers' accounts described the remains of a beast with the body of a lion and the head of an eagle: the grypho. Terra Incognita pays tribute to this legendary creature, designing a carpet that realises the lion's coat with golden shades and the eagle's plumage with tufts of wool sc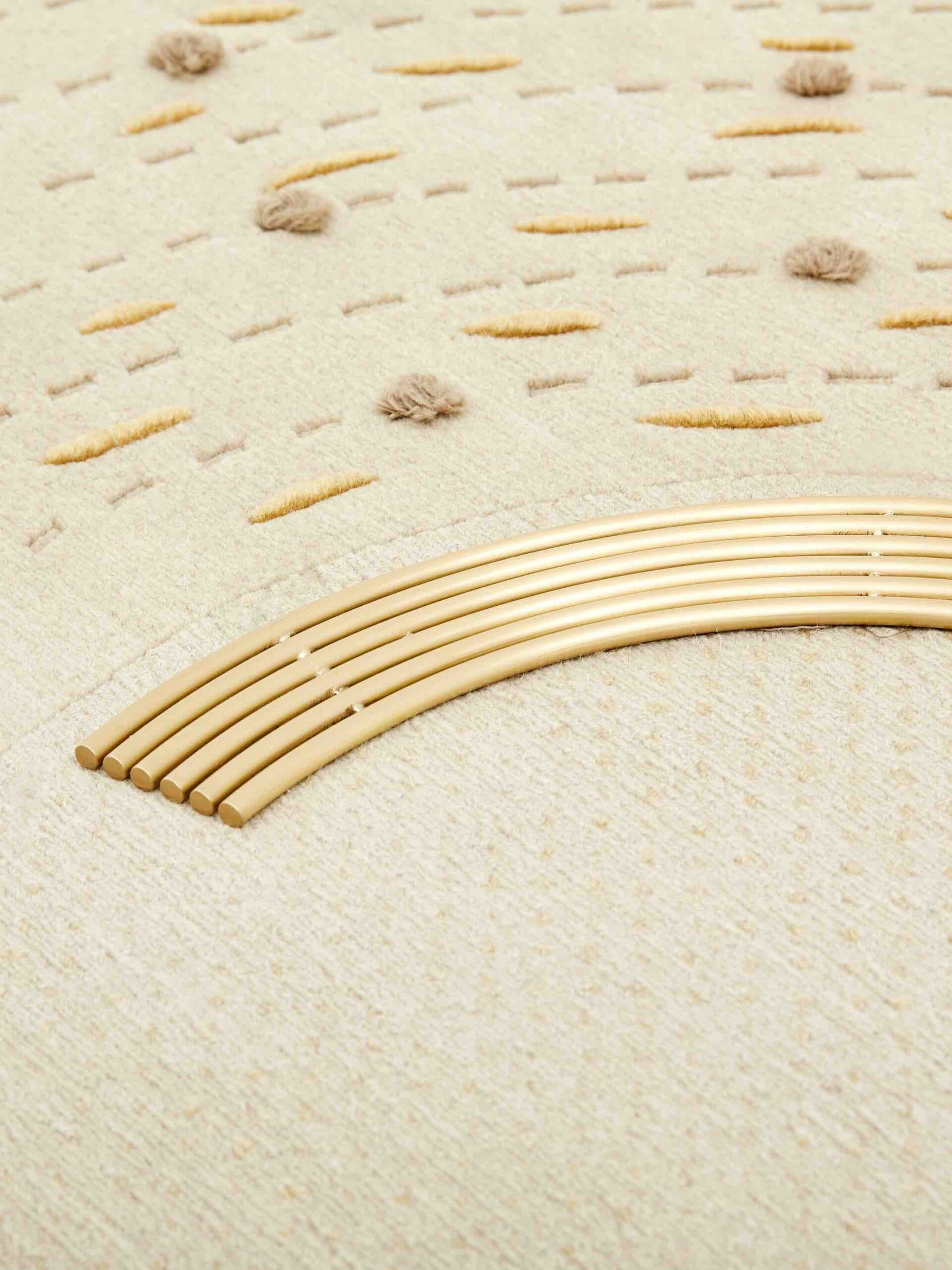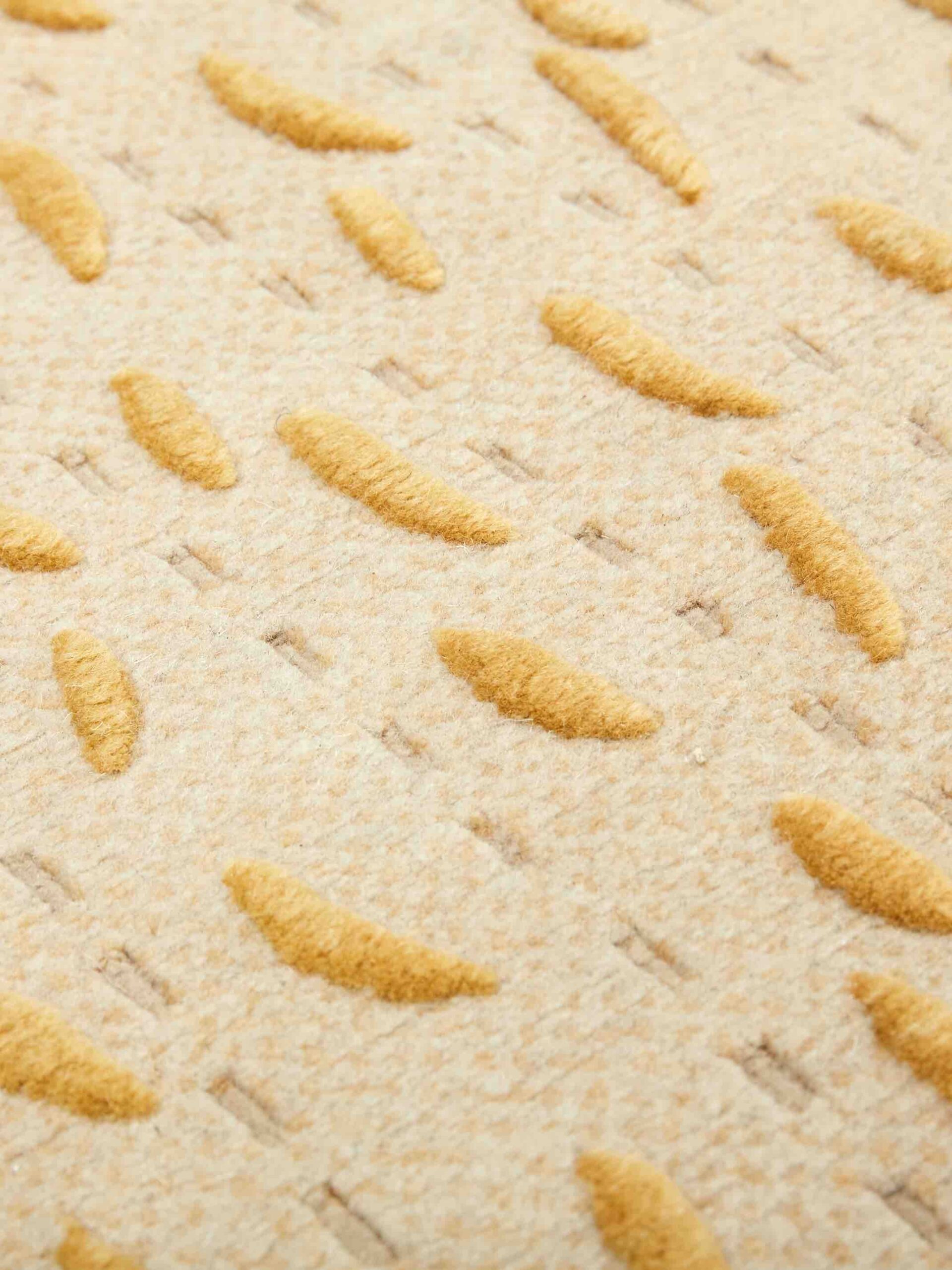 Find out how to customize our rugs and make them unique pieces, completely made to measure.
OUR BESPOKE SERVICE